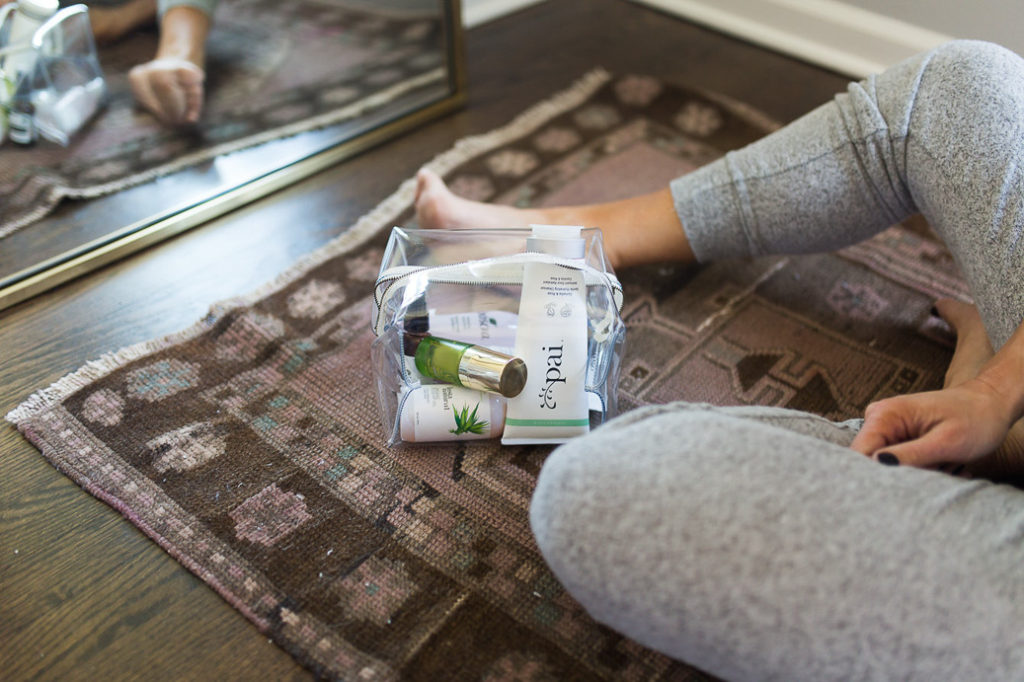 The older I get, the more I realize the importance of taking care of my skin and body. There are so many conversations I wish I could have with my younger self! I would use SPF more, avoid tanning beds and pay more attention to my skin care. Ultimately, I would have taken better care of myself and my skin. The past is the past though and moving forward, I have made the commitment to do better. It's never too late to start investing in yourself, especially when it comes to your skin.
With that notion in hand, I am so excited to start yet another series on the blog: Self-Care Sunday! The idea behind this series is to establish ways to incorporate beauty products and routines in our weekly lives. 
If you have been a regular reader of Never Without Navy, you might recall that I shared one of my first ever beauty posts back in June (here). And in that piece, I explained that I initially felt intimidated by the world of beauty products. With SO many products out there, how can one possibly wrap their hands around it all? Serums, oils, cleansers, toners, moisturizers, masks, mists, eye creams, face creams! Not only is it hard to narrow in on products, but also once you do, when and in what order do you use them? What better way then to start this series, then with this topic!
The Correct Order of Applying Beauty Products in Your Morning Skin Care Routine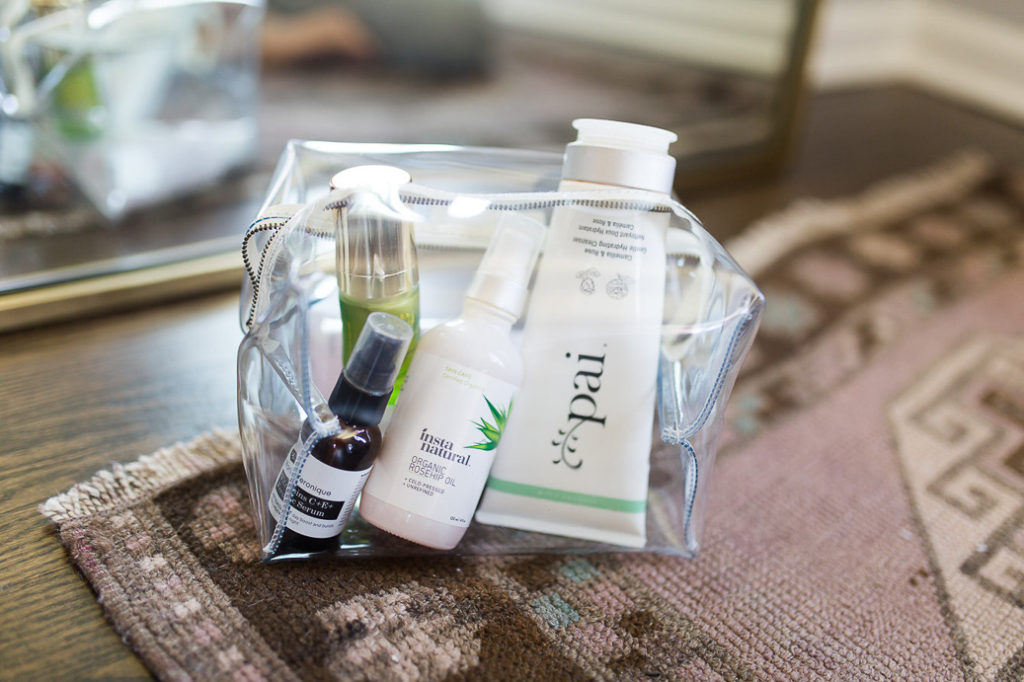 Cleanser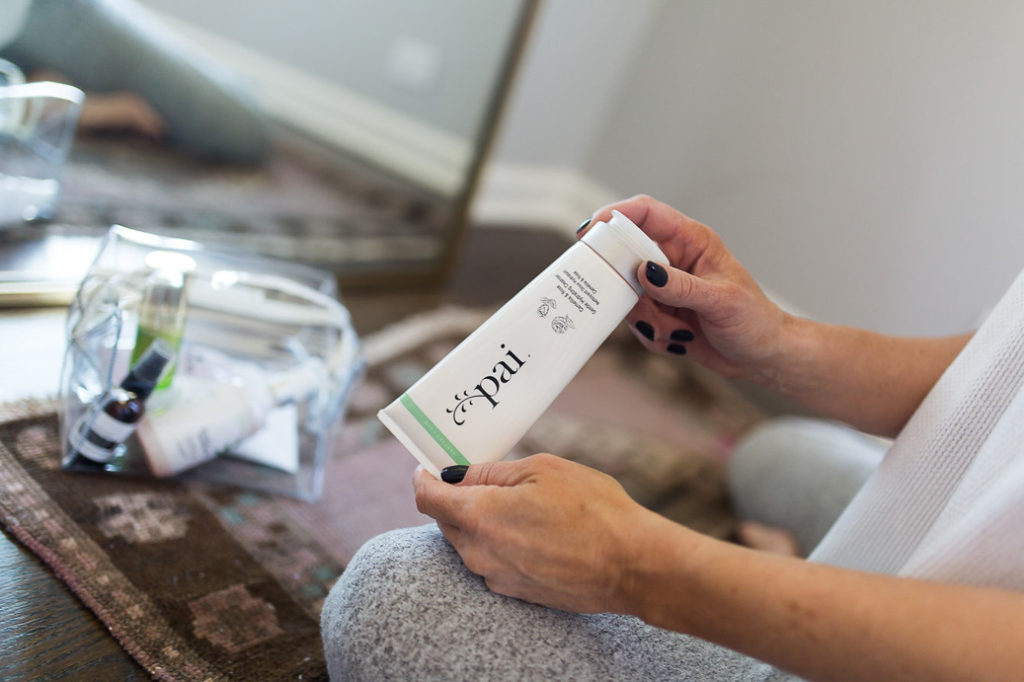 Cleanser. The first step in a beauty care routine is establishing a clean slate. Cleansing your face is a must in order to remove built up dirt, oil and impurities. A cleanser should be effective but should not leave your skin feeling stripped. It should be nourishing and not drying. I use warm/hot water to open the pores and then use my beloved Pai Cleanser. I dedicated a whole post on my love for this product (here)! And guess what? I am still on the same tube months later! I recommend using a washcloth for removing cleanser (which comes with this product!) vs. your hands. Once the face is cleansed, the skin surface is ready for the rest of the routine.
Exfoliation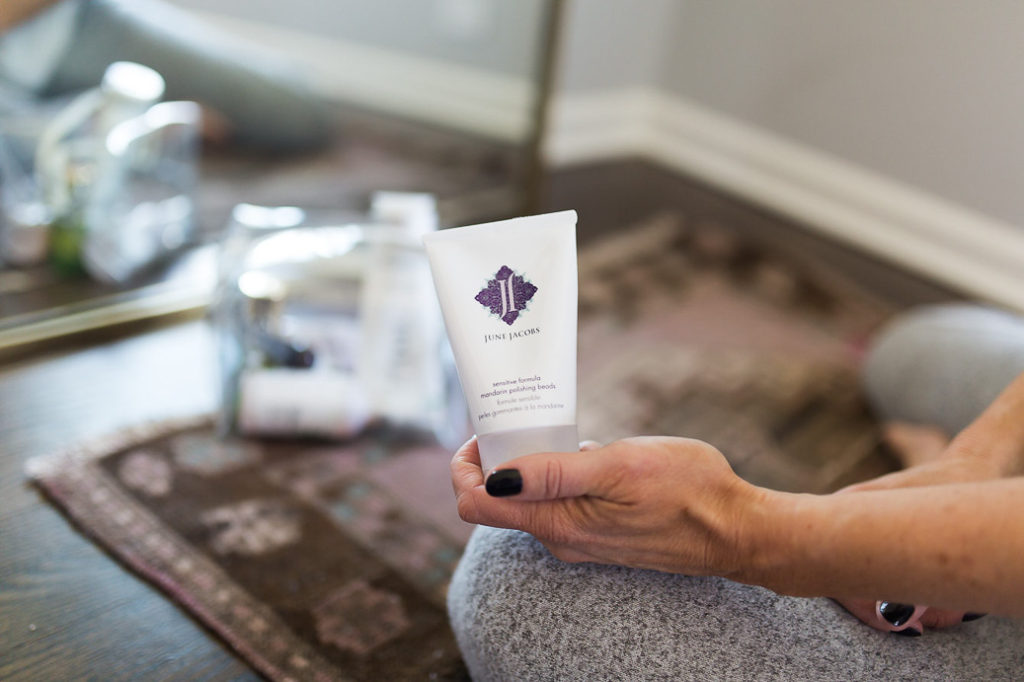 Exfoliation. I was always under the assumption that exfoliation came before cleansing. That is incorrect. If you exfoliate as the first step, you are actually pushing dirt and oil back into your pores. The object of exfoliation is to remove unwanted dead skin. Exfoliation should take place every other day or less. I personally love the June Jacobs Polishing Beads for this step. A lot of exfoliators peel off the skin. I am not a fan of that. This product does a nice job of being effective yet gentle on the skin without leaving it feeling raw.
Toner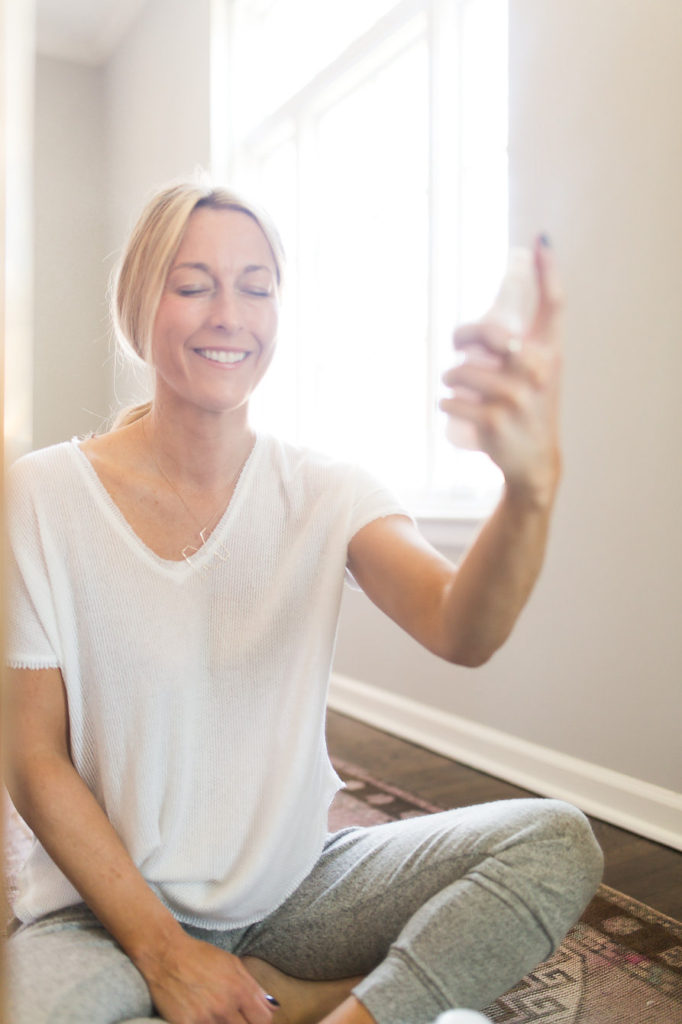 Toner. I never used to think toners were important.  Growing up, toners felt more like a stringent and left my skin feeling stripped and dry. Nowadays, toners are more like tonics and often sprayed onto the face. Toners help prep the skin for the moisturizers that follow. After exfoliation, it is a nice refreshing step in the beauty regime process. For instance, I love this Boscia Balancing Facial Tonic for this.
Serums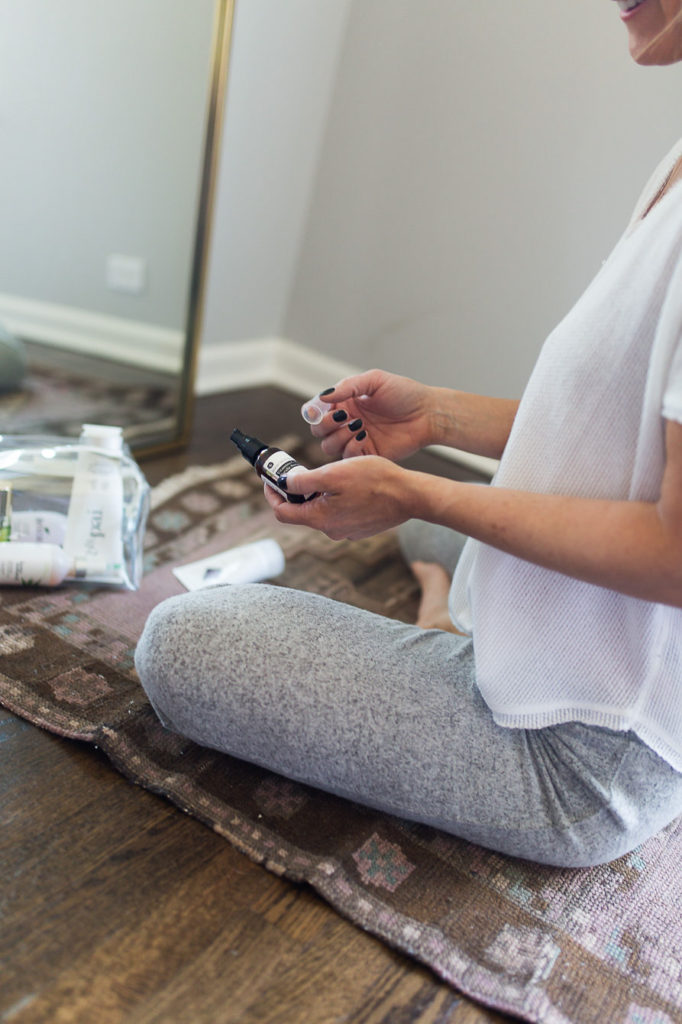 Serums. In truth, I could dedicate an entire post just on the different serums available to use (and I am sure I will at some point!). Serums perhaps are the most effective part of a skin care regime when it comes to skin replenishment.  When it come to a morning routine, Vitamin C serums are often used.  They provide an anti-oxidant boost to your skin throughout the day. As they are very concentrated, a small bottle goes a long way. I am currently using Marie Veronique Vitamin C, E and Ferulic Acid Serum.
Oil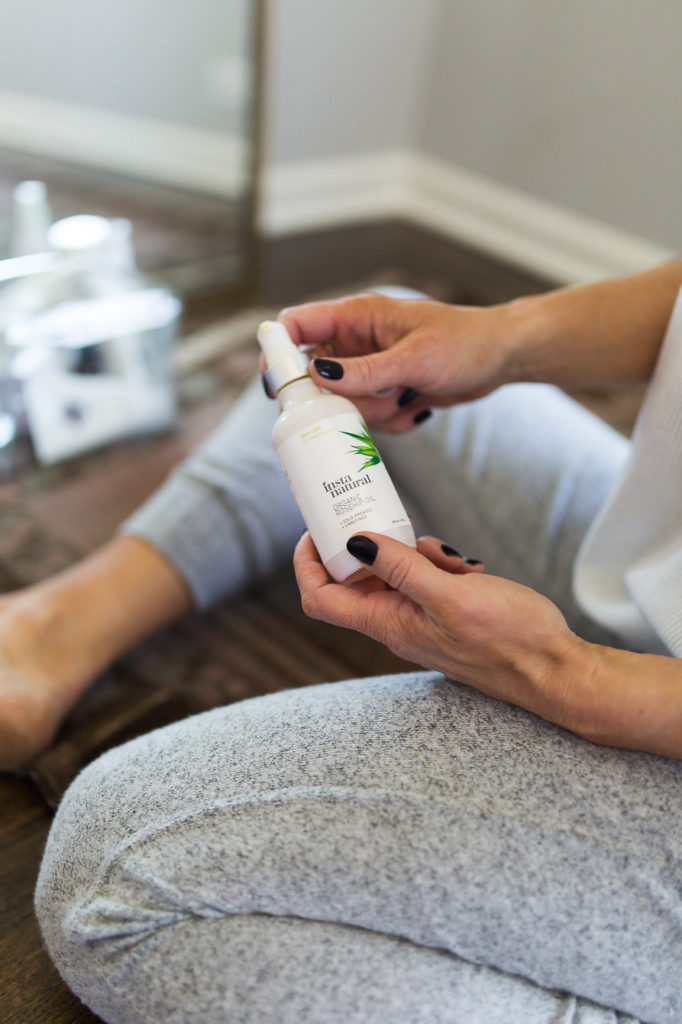 Oils. Oils provide deep moisturizing penetration for the skin. In the winter, I usually apply a thin layer of oil to the skin before I moisturize. However, oil can also be added as a boost to your moisturizer application as well. In fact, Rosehip oil is loaded with beneficial ingredients. I have been using the InstaNatural Organic Rosehip Seed Oil. This oil is also great to add to a bath or for all over skin moisturizing.
Moisturizer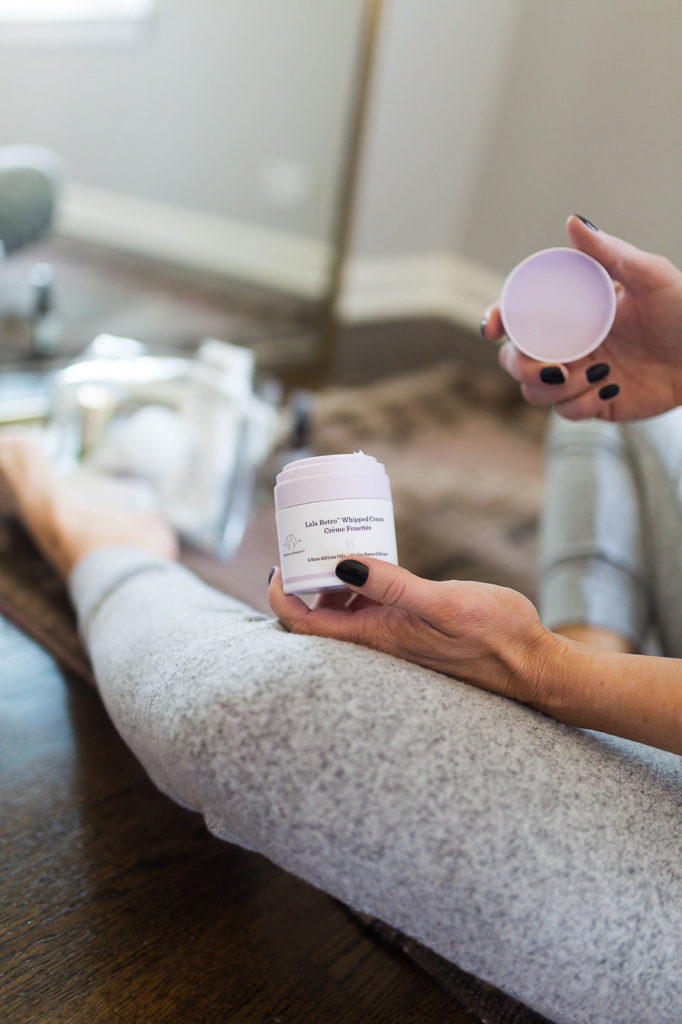 Moisturizer. As the final all over step, moisturizing is a must for skin hydration. This is my favorite step! Even if you have oily skin, do not skip this step as this causes your skin's oil production to stimulate in order to compensate for the dryness. I love trying out and incorporating different moisturizers into my regiment. I am currently loving Drunken Elephant's product here. It is like applying whipped cream to your skin!
Eye Cream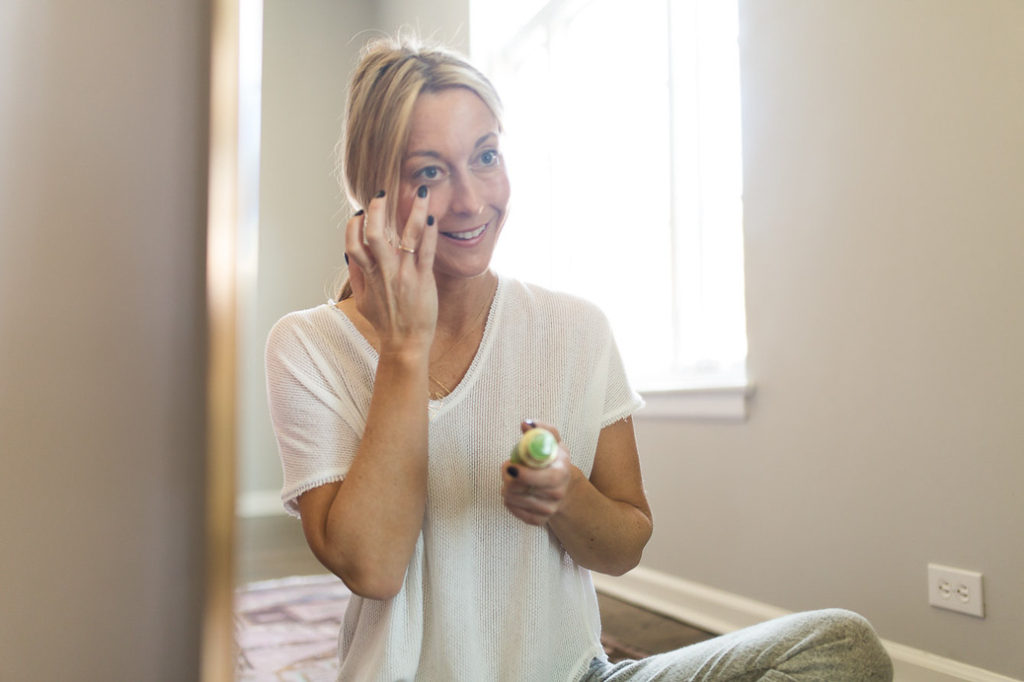 Eye Cream. There is no other product in which I see instant results other than this product right here. I love this eye cream! Besides helping reduce the appearance of fine lines, it also illuminates and brightens the eyes. So it is the perfect product to finalize your morning regiment!

I am always open to beauty product recommendations! What are some of your favorites? Feel free to leave a comment in the section below!
Never Without Navy is also on Facebook, Instagram and Pinterest 
Thanks for stopping by!
L, M
SaveSave