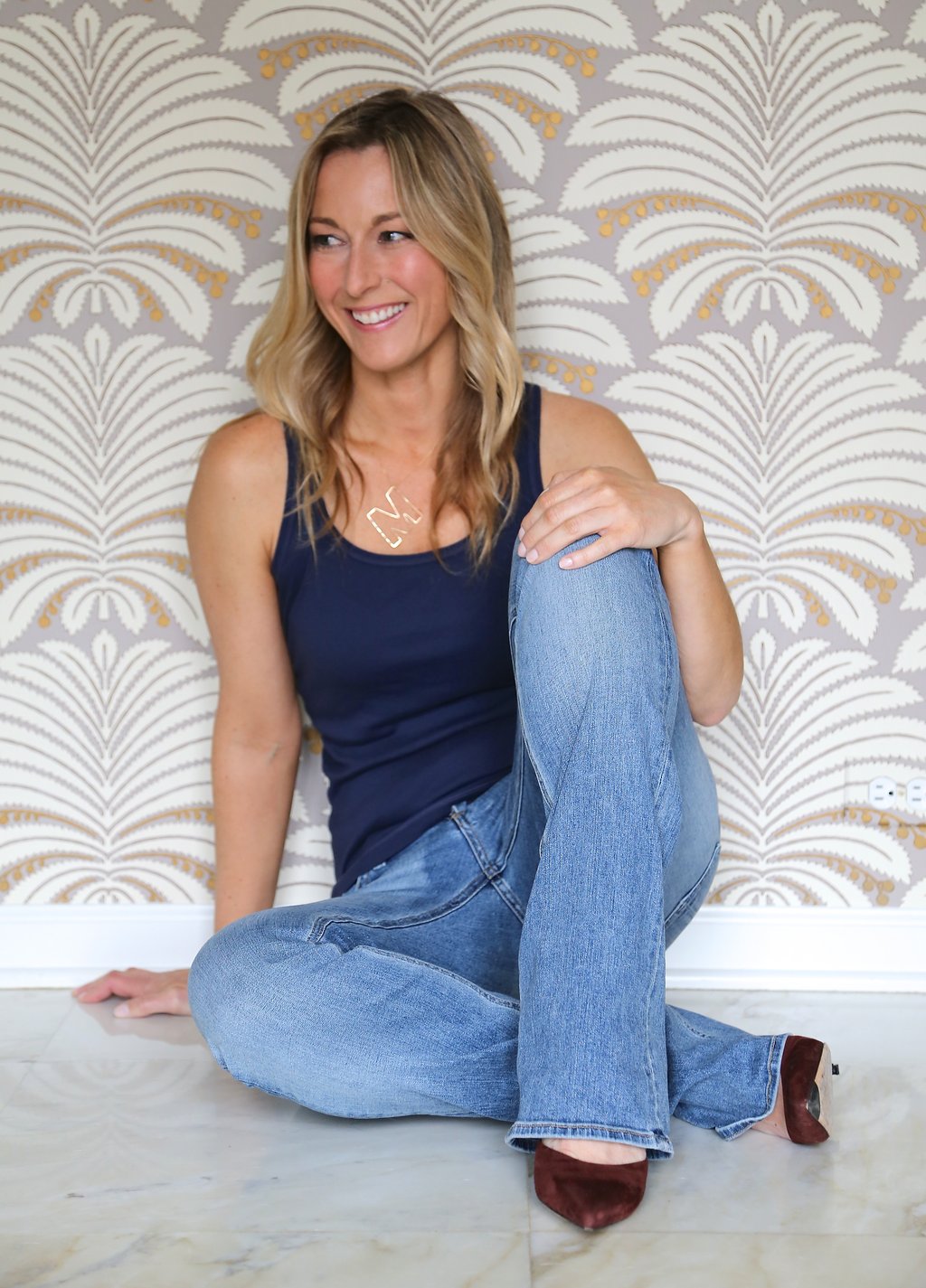 They say when one door closes another door opens. That couldn't be more true when it came to launching my own lifestyle blog-Never Without Navy! I love discovering things and want to have an outlet to share and capture those things that I am passionate about. My own diary of discovery if you will! Thus my blog was born and I want to share it with those that want to follow along!
A little more about me~
Where are you from?
I am a Chicago(burb) girl born and raised. I love all the seasons here-yes, even winter (can you say major Blackhawks fan!) and I am constantly exploring all that the city and suburbs have to offer.
What will you be blogging about?
I will be sharing great fashion finds and styling tips, all my favorite "must see, go and do" places in Chicago and beyond as well as a general life section where all other things will apply that grab my attention!
How did you come up with the name "Never Without Navy" ?
I am passionate about the color navy! All of my favorite staple pieces whether it be in my wardrobe, home or kitchen all have elements of navy to them. The color navy will absolutely be a theme (but not the only color!) on this blog!
Anything else?
I grew up in retail, working at a children's clothing store my mother owned, and have continued on the retail path working at Alixandra Collections for the past six years. I love to travel (I am married to a pilot after all!) and spending lots of time in or near the water. I am a mother to those with feet and fur. You might even see my French bulldogs (the Frenchies) pop up on the social media feeds from time to time.
Where else can you find me?
Instagram  Facebook  Pinterest  and Twitter!