Summer Bag Trend and Fashion Favorite, Cult Gaia
The woven bag trend shows no signs of slowing down anytime soon! Designers are coming up with all sorts of creative ways to use bamboo, rattan, straw and wicker to create the hottest summer bags for the season! Not just for a picnic or a beach anymore, these bags can take you from day to night and quickly become your favorite go-to summer accessory!
The Cult Gaia bag featured here in this post (available here) made its debut last summer and still continues to be a woven summer favorite. Every time I use this bag, I am stopped and asked where I got it! (To the point where Cult Gaia should probably pay me to be out on the streets with it. LOL!) The designer has expanded the options of this bag to include various sizes, colors and materials (the acrylic options are drool worthy!) In collaboration with Net-A-Porter, the designer also just recently launched a shoe line that is to die for!  These here are a bit of a splurge but I cannot stop thinking about them! Will woven shoes be the next thing the designers will be launching?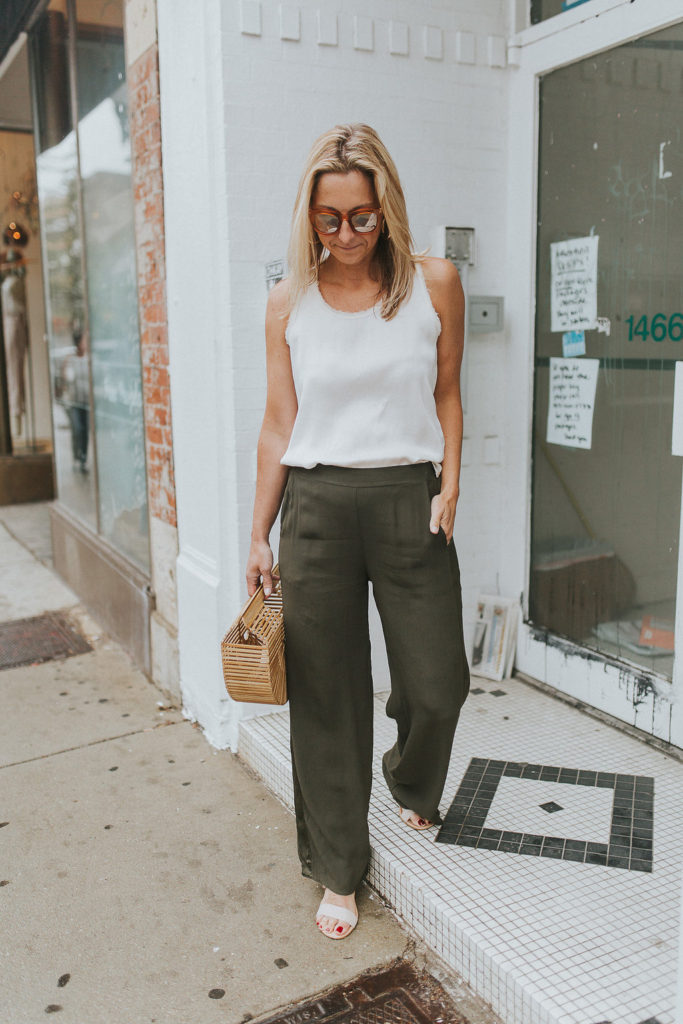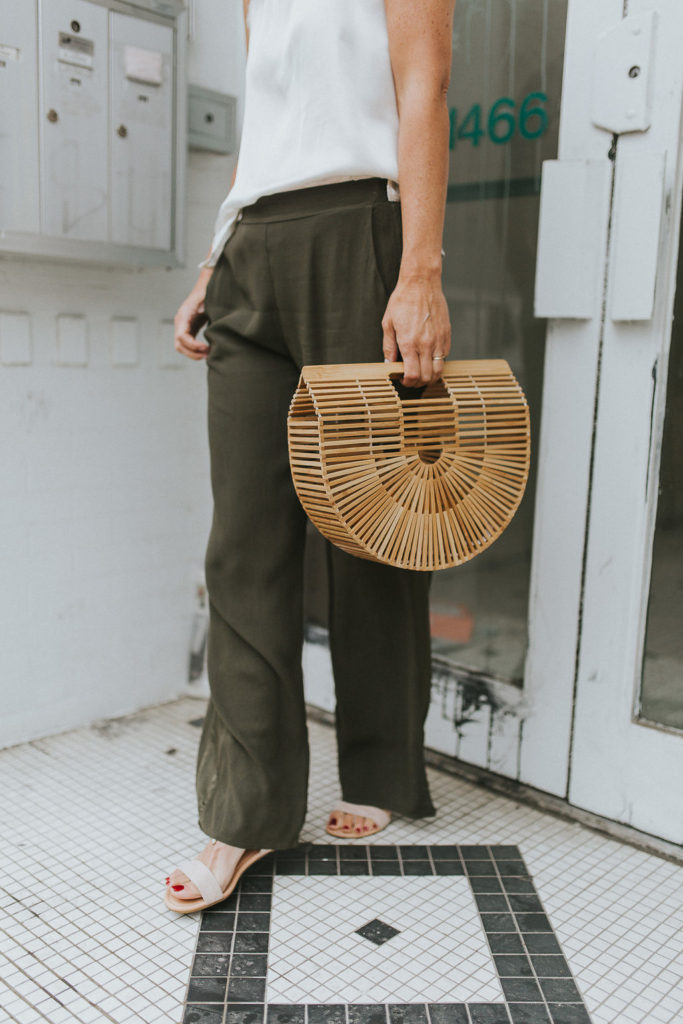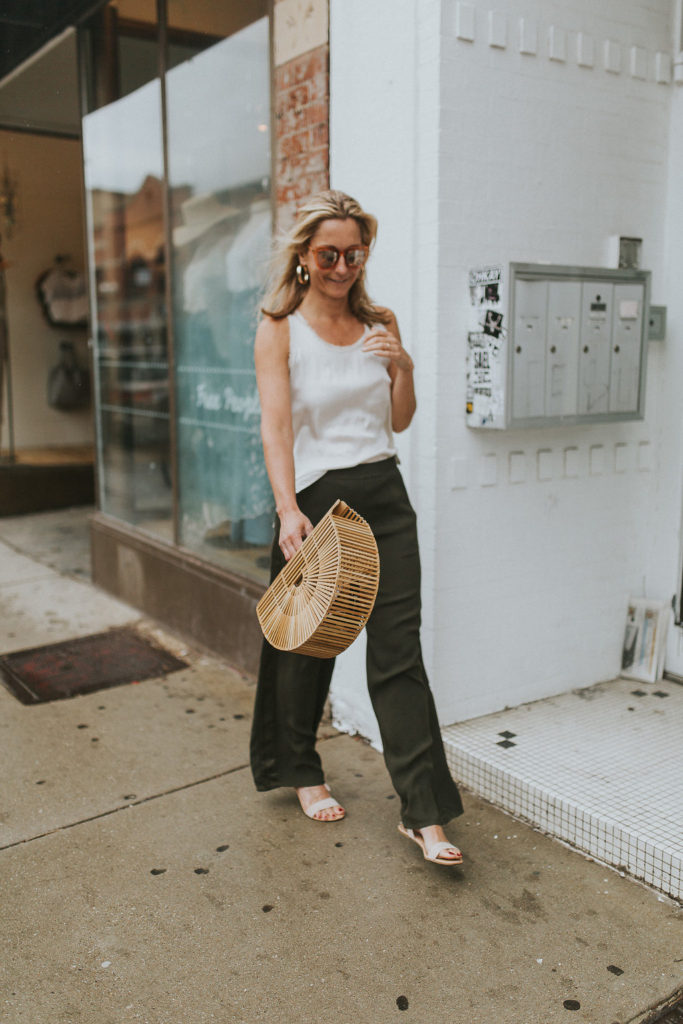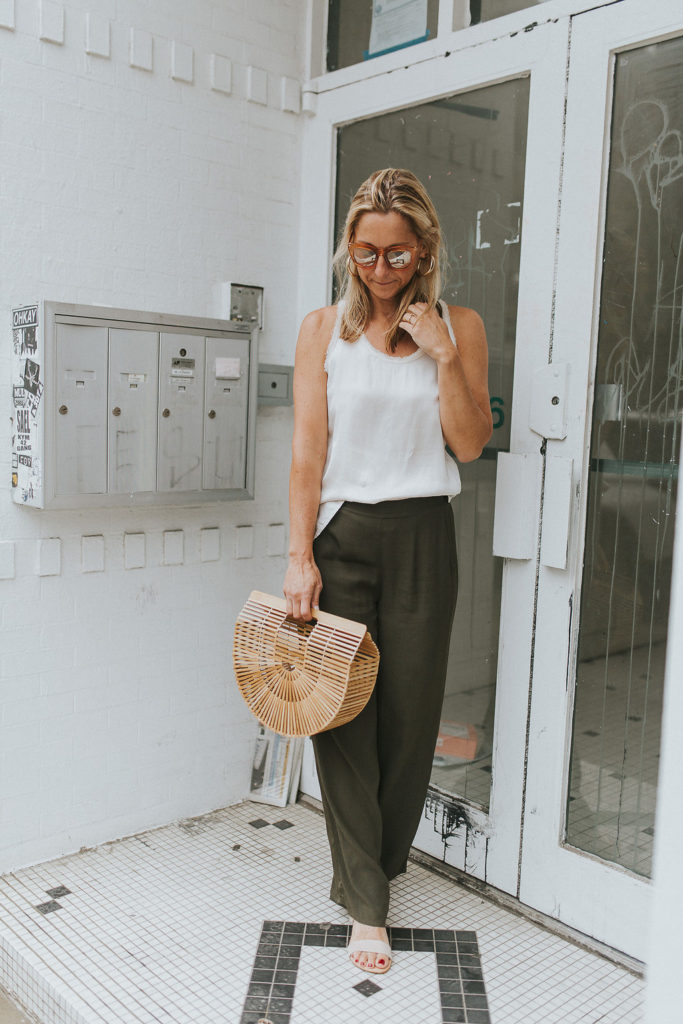 Top and Pants from Giuseepa Collection
Bag here and smaller version here

Best Woven Bags for Summer
Besides Cult Gaia's line, there are so many fun woven options with price points to suit just about every budget.  It is perfectly reasonable to have more than one woven bag in your closet for summer! I have loved adding a new one or two to mine each season.  Therefore I am rounding up this year's best woven bags for summer!
To shop, simply click on the image to see product information  . . .
Never Without Navy is also on Facebook, Instagram and Pinterest 
Thanks for stopping by!
L, M