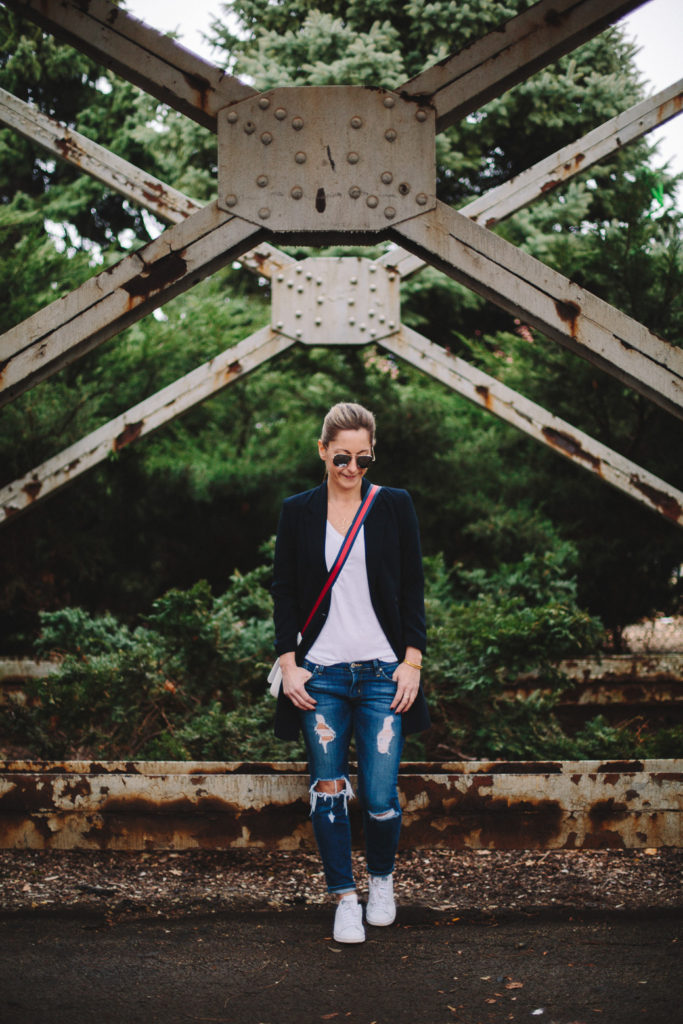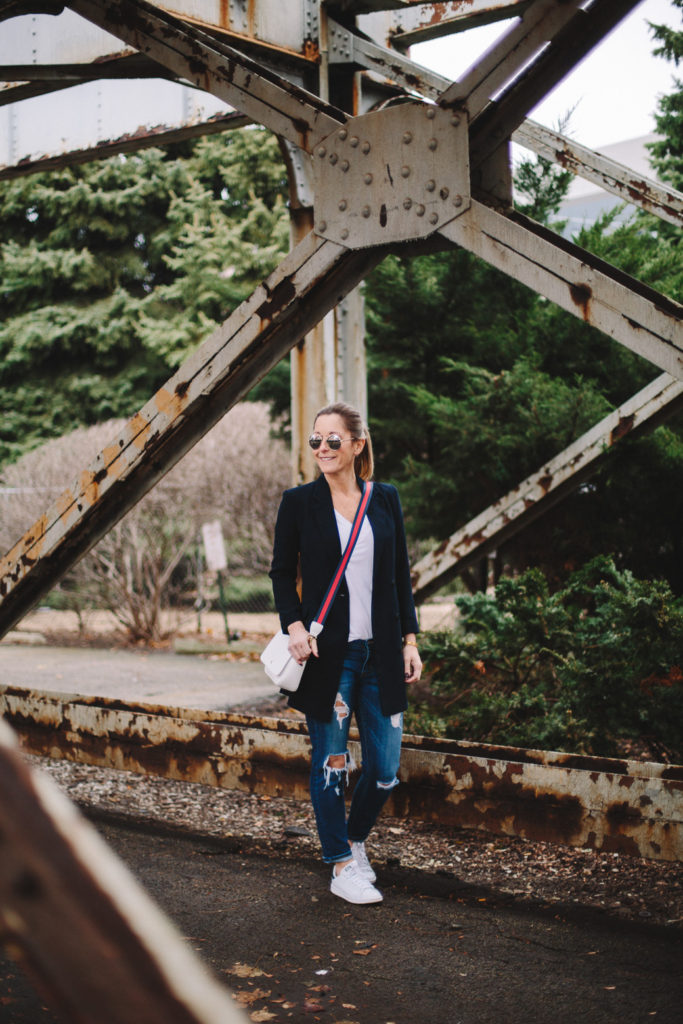 Blazer  (actually a dress I wear as a blazer) // Denim (similar) // White Tee // Bag// Shoes
I love January! I really do! It is a month to reset, rethink and recharge for the year. It is also the month that I head into my closet and do a re-assesment. What's the rule of thumb? If you have not worn it in a year, time to toss? I can't say I necessarily adhere to that! I find the items I hang on to are the ones I have either splurged on or hold special meaning or memories that I just love seeing when I walk into my closet regardless of when I last wore them. Another closet main stay: my everyday go-to basics that I cannot imagine living without.
No matter what your style, everyone should always keep or have white t-shirts, denim, sneakers and a great blazer in their closet. These items are perfect for traveling, a lunch date, a day in the city or an alternative to wearing athleisure when running to errands or appointments. And even though these are basic items, any slight variation to them will keep the look updated and fresh.
Closet Basics: What You Should Have and How to Update Them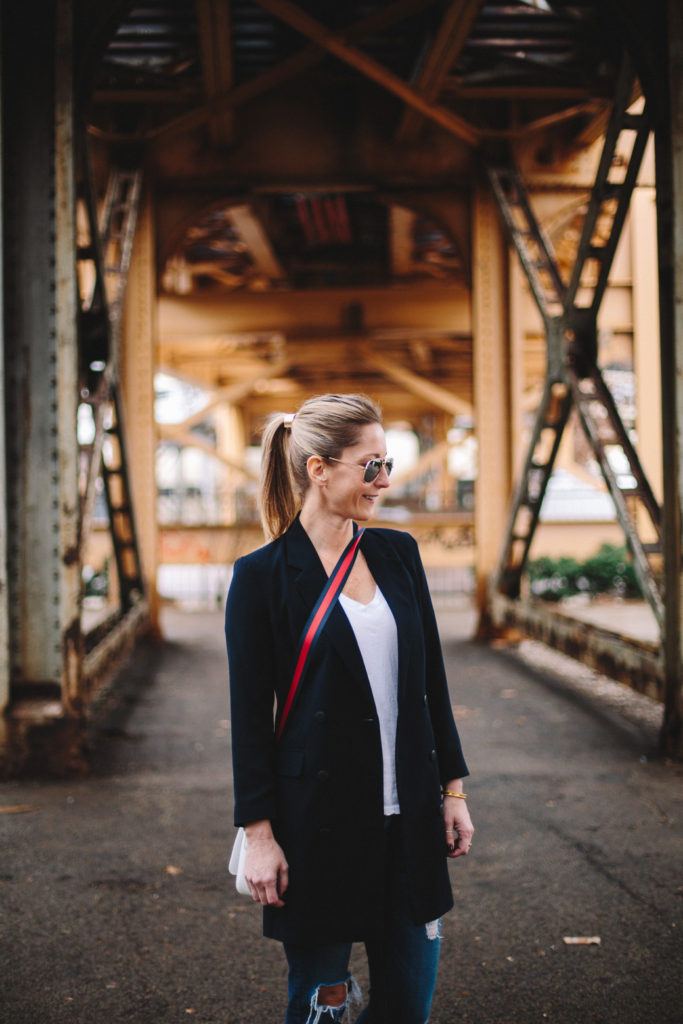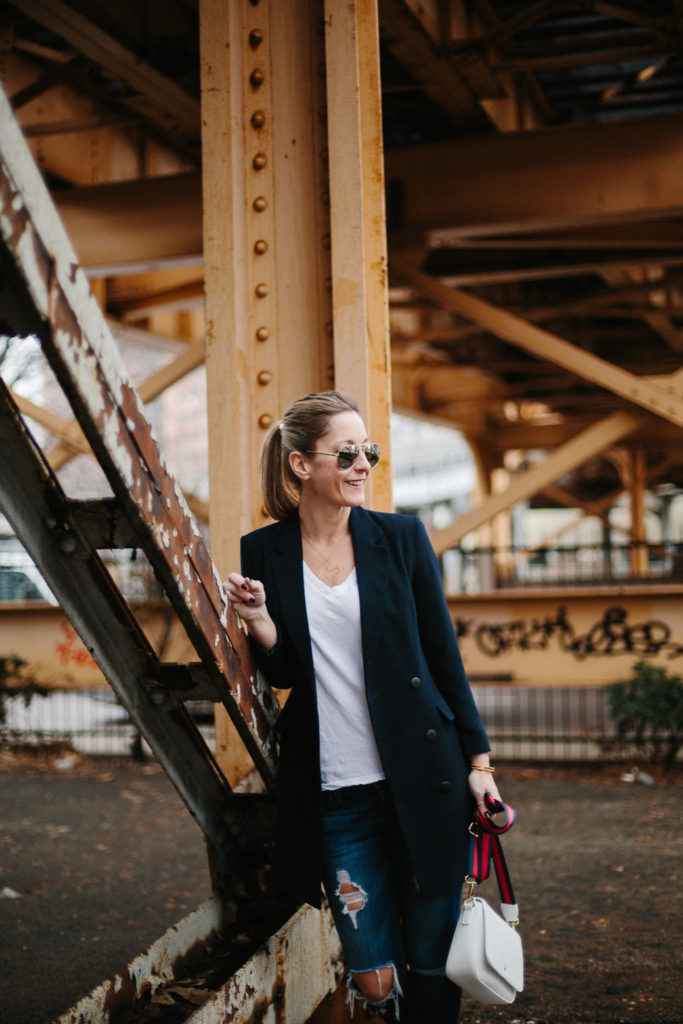 In this look, I  stepped away from a traditional navy blazer and went with something a little longer. I also love the idea of velvet, or an option with a fun detail like this hoodie blazer. White t-shirt? Consider one with some distressing at the hem or neck. The one I am wearing is $20 and a great recent find! It is 100 percent cotton and does not have the feeling that it is made of tissue paper! The line is Brandy Melville and you can find it here. The line is also available in Nordstrom stores. You rarely can gone wrong when wearing denim. I love anything distressed for an instant update and as long as you are pulled together in the rest of the look, I think it is absolutely appropriate for just about anything.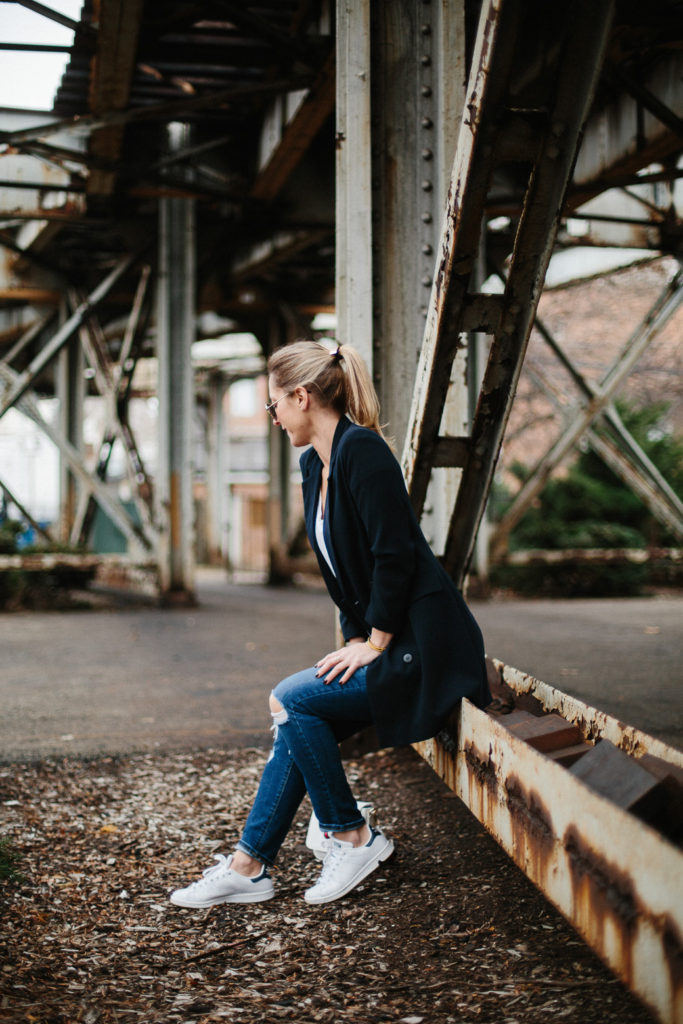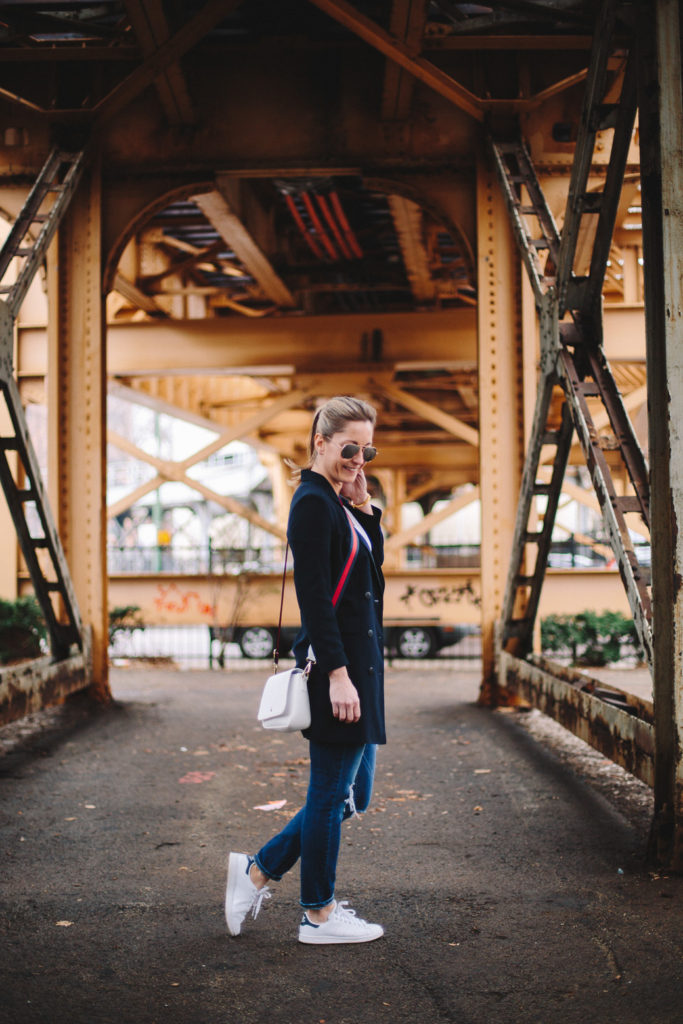 It is no secret that I am a huge fan of sneakers.  I would have a whole closet full if I could! I love anything that is retro and just about every sneaker shoe line has some version of them! The retro style speaks for itself and gives any look an instant update (So ironic!). My favorites of course are my Stan Smith's from Adidas but I love these from Nike, these from Vince (on sale!) these from Madewell and these from J Crew . I truly feel you can wear these with anything and have instant street fashion!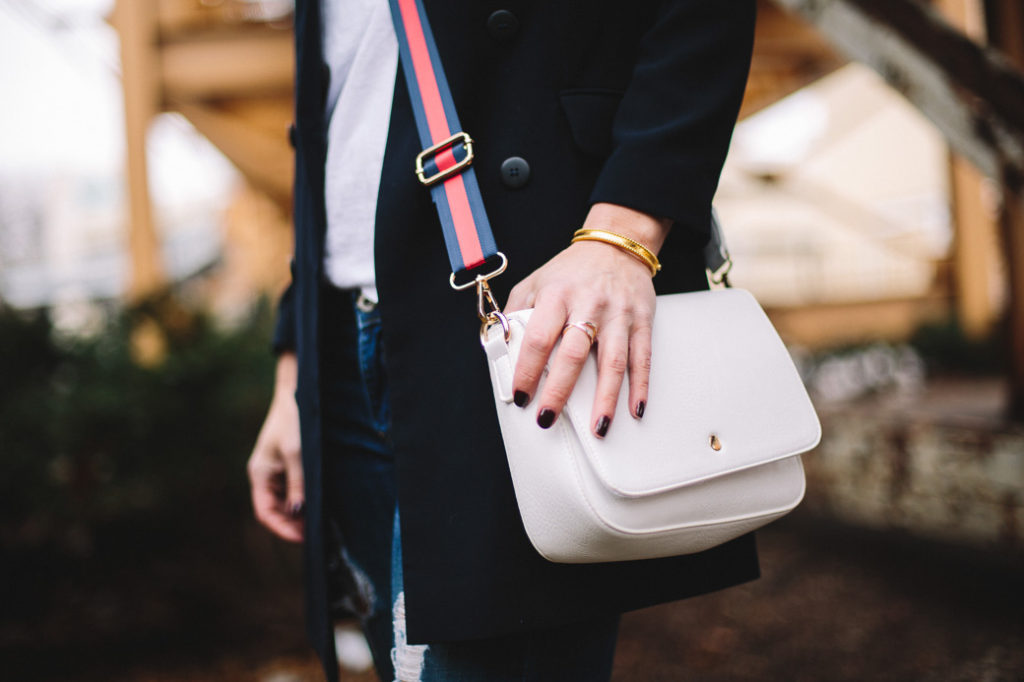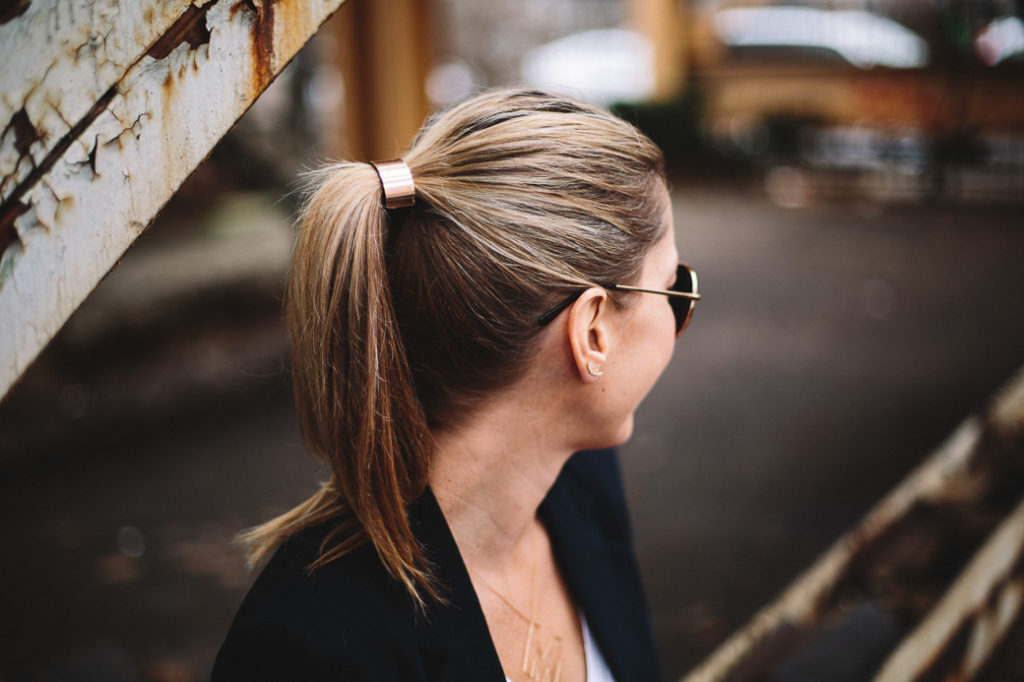 Accessorize
An update to your basics can even mean doing something fun with an accessory. A cross-body bag with a statement strap (This bag is $39!) or a statement hair accessory or necklace  are other options!
Photos: Jules Kennedy
If you too plan to do a closet re-assesment this month and are looking for some other basics to add, I have linked other items to consider here:

As for the survey . . . thank you to all of those who responded! Here are the results:
What would you like to the most on NWON?
Style and Shopping Recommendation Posts (Overwhelmingly!)
Do you have anything specific you would like to see on the site this year? (I will cover all of this!)
Weekend Trip Packing
Places to Buy Home Decor
Clothes, Deals, Beauty Products, Jewelry
What to Pack for a Girls Trip to Nashville
Beauty (products and great prices)
Boutiques with Unique Shopping
New City Places to Eat
Full Outfit Ideas
Would you be interested in a Series?
YES. I will be posting once a month on my latest favorite things (starting in February)
How many times and when would you like to receive posts?
I will post in the morning and at least once a week (Tuesday) with an additional post from time to time (Weekend)
Of course you cane always reach out and let me know what else you would like me to cover!
Thanks for stopping by!
L,M