The city of Chicago has so such much to offer and just when you think you have read, seen or heard about it all, something grabs your attention that you just can't wait to go and explore. That couldn't be more true when I first learned about Merz Apothecary located at 4716 N. Lincoln Ave. in Lincoln Square, Chicago.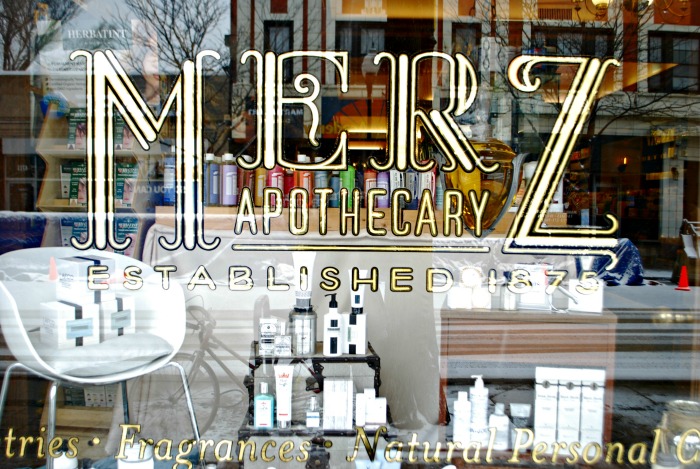 Merz Apothecary Chicago
Their doors opened in 1857-um, so how again am I just discovering this?-catering to European immigrant's apothecary and pharmaceutical needs on the city's Northside. Walking in is truly taking a step back in time. From the parquet floors, leaded glass windows and tin ceiling to the original pharmacy containers and herb canisters that display on the glass shelves in the solid wood cabinetry.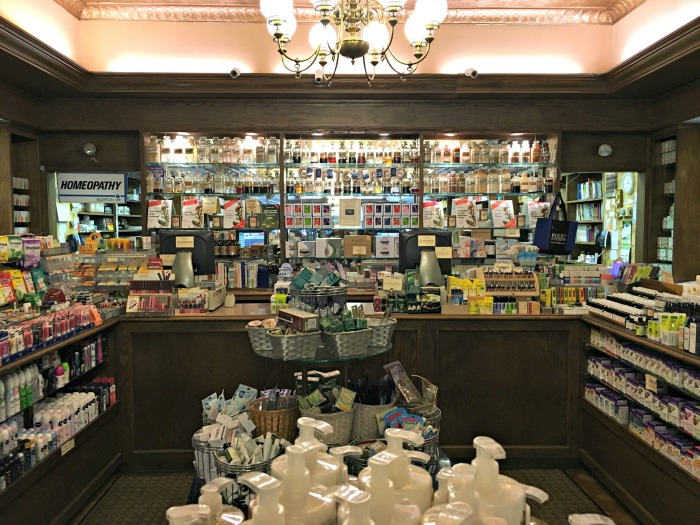 You could get lost for hours combing through the 14,000 products ranging from homeopathic remedies, loose herbs, and natural health products to its vast collection of natural soaps, candles, oils, lotions, grooming needs and oral care.  I was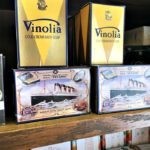 happy to discover a wonderful selection of Mason Pearson brushes, natural loofah sponges, bristle shower brushes, popular European bath products such as Fa and Nivea, and even soap with historical significance- Vinolia Otto Toilet Soap- bath soap provided to the first class cabin on the maiden voyage of the Titanic!
Merz has become a mecca for not only beauty products enthusiasts but also for parents seeking organic baby products, bartenders specializing in herbal mixology and aromatherapists and masseuses using speciality oils. There is a fluency of 12 languages among the staff at Merz. Including pharmacists and experts on hand to help customers find solutions to just about any of their ailments and needs.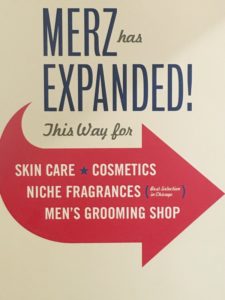 Expanding into the retail space next door last year, Merz now has an adjoining store with a 1940's and 50's inspired decor and Parisian flare.
Named Q Brothers, the focus here is on wet shaving and grooming needs for men in the front. I promise you the man in your life will even love coming here! Cosmetic, skin care and an extensive fragrance collection for men and women in the back. I found some of my favorite brands here including Molton Brown shower gel, Lafco candles, Dr. Hauschka skin care and Tauer perfume.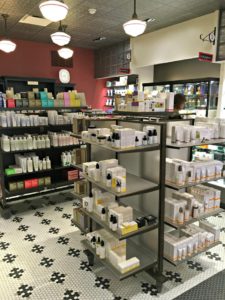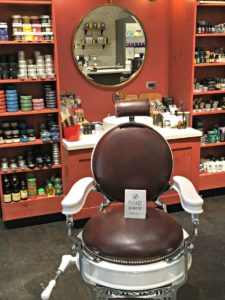 Walking into Merz is an experience not to be missed and I could have spent all day here. When you do choose to go, Lincoln Square has so many other great offerings in it's charming neighborhood.
I have linked some of my other favorite stops below:
For Kids: Timeless Toys
To Indulge: Amy's Candy Bar
To Do: Old Town School of Folk Music
Can't make it in quickly enough? Visit the on-line store http://www.smallflower.com or visit Merz at it's downtown storefront located within the Palmer House.