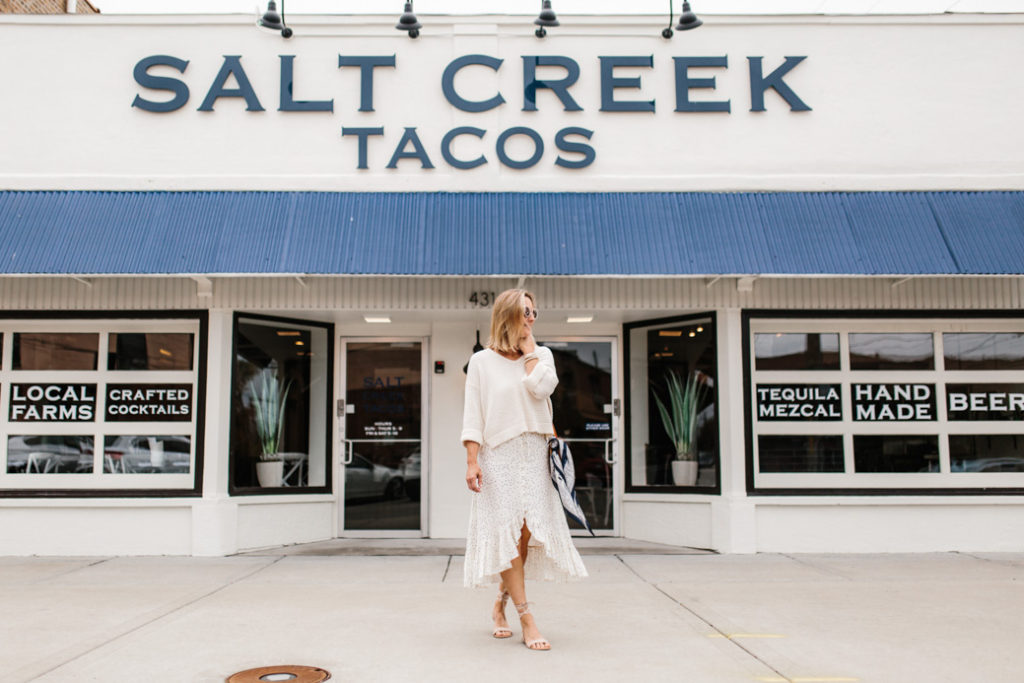 When a new restaurant opens up in town, I take notice. When a new restaurant opens up in town that serves tacos and tequila, well then I get pretty excited! Salt Creek Tacos, in downtown Highwood, opened its doors just a couple of weeks ago. Driving by before the opening, they are ready had me with their on point aesthetics-an inviting blue and white exterior, garage style windows and white potted greens lining the front entrance. Yet I quickly came to find that what they were serving up on the inside, is what really makes this new establishment a welcome addition to the North Shore.
Salt Creek Tacos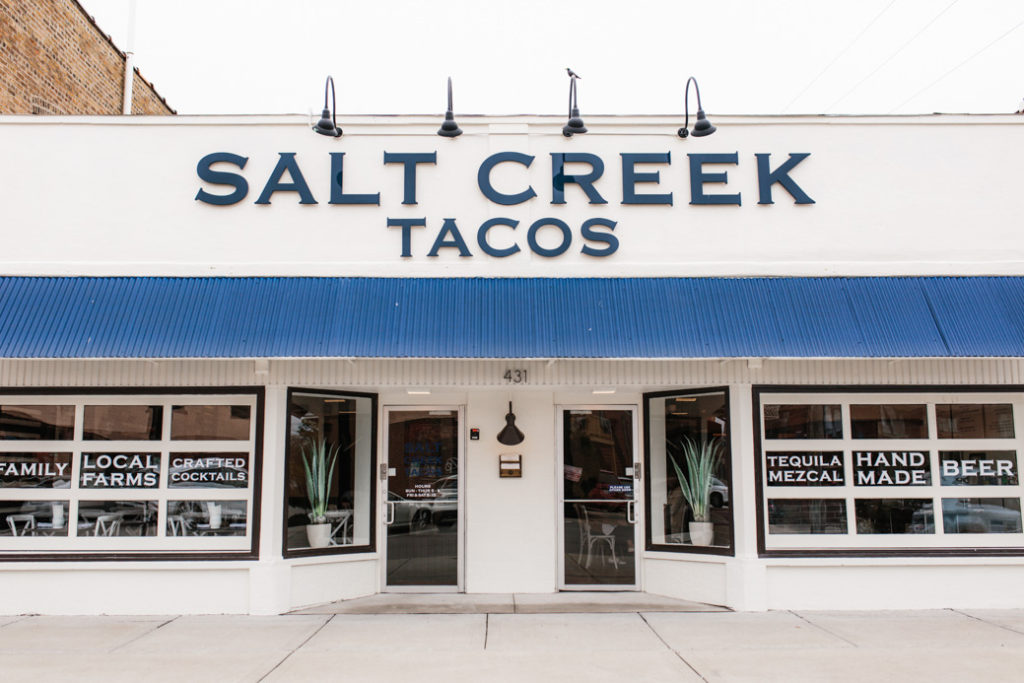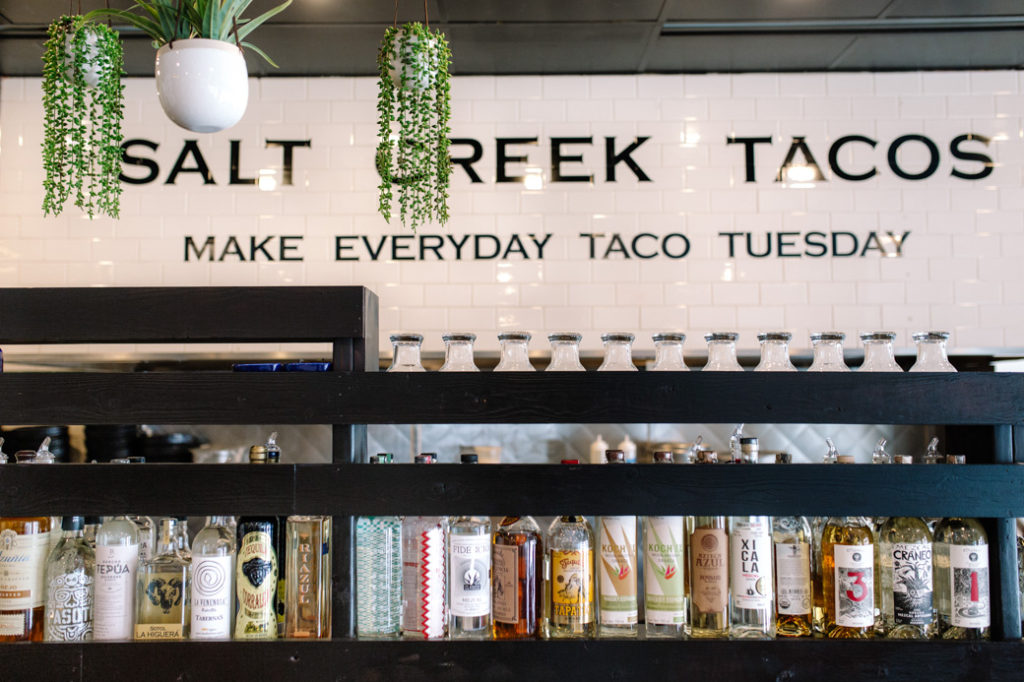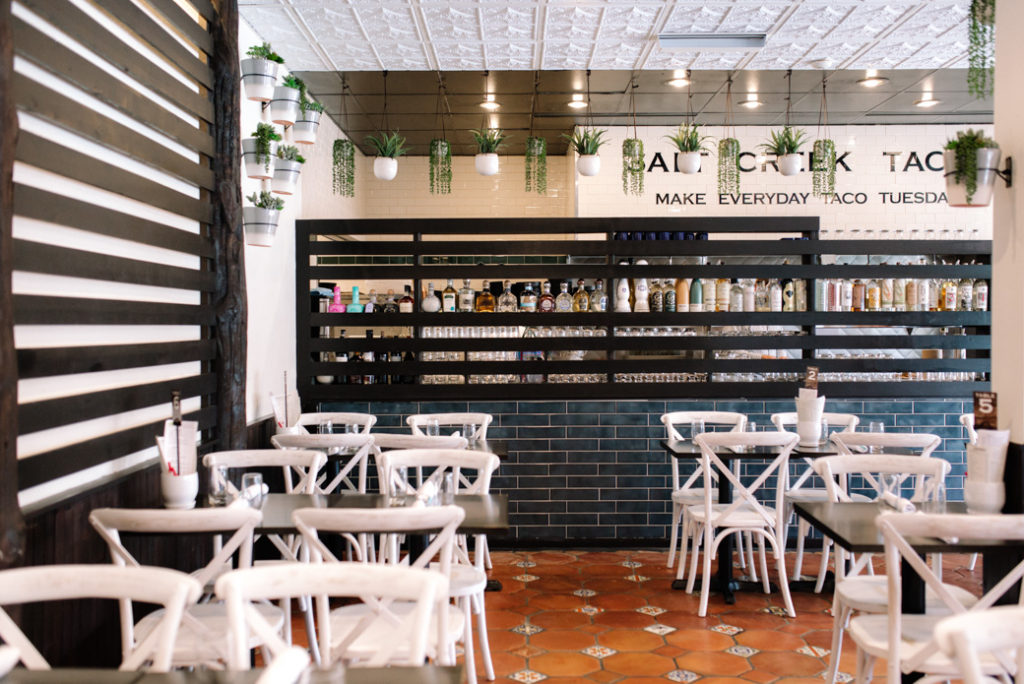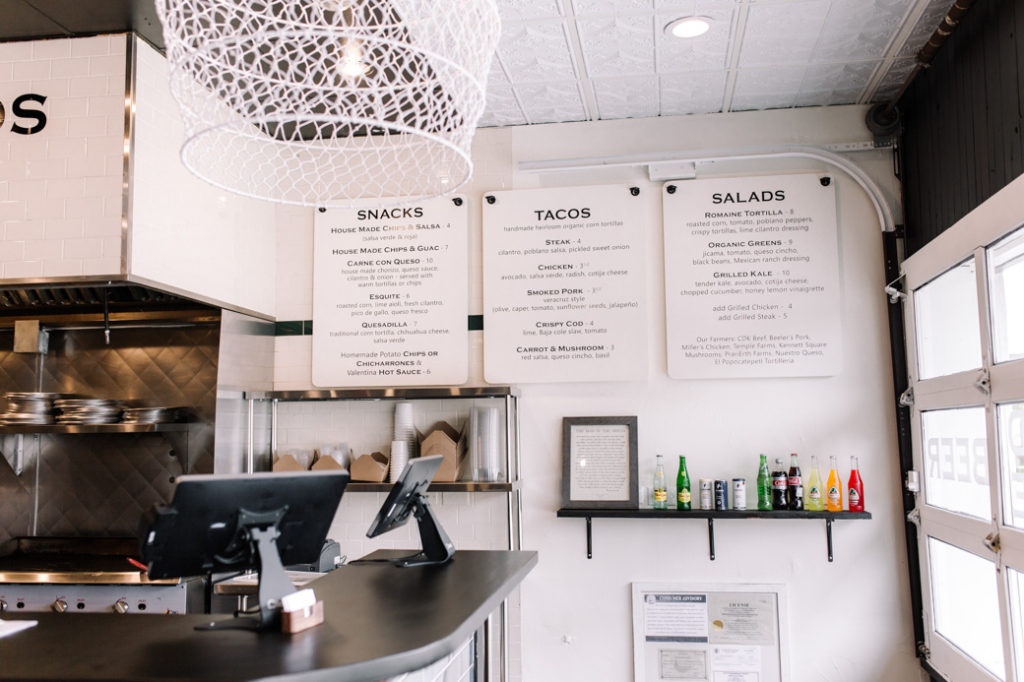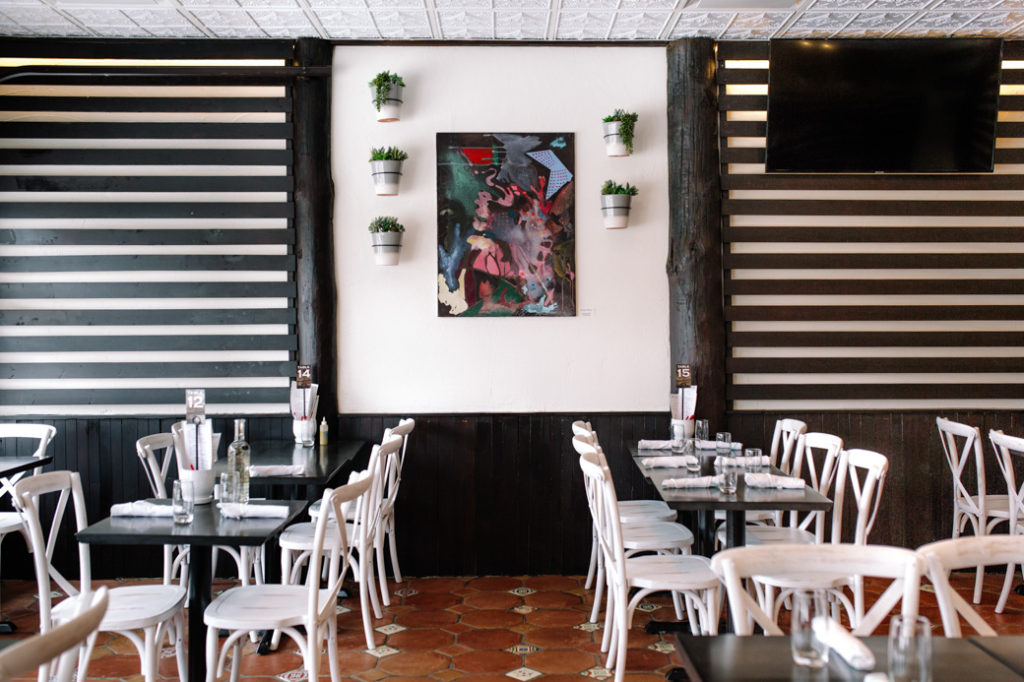 Head chef and proprietor, John Des Rosiers, is no stranger to the area. His well established American bistro restaurant, Inovasi, in downtown Lake Bluff, just celebrated its 10 year anniversary. And right next door to Inovasi, John already has earned a reputation of knowing a little something about how to serve up tacos, with his very popular walk-up Taqueira, The Otherdoor.
So why then a need for another Mexican restaurant down the street? John wanted to create a Mexican food dining experience based on sourcing scratch ingredients from local farmers, coupled with tequila offerings paying respect to the tahona method of distilling.
Small Batch Tequila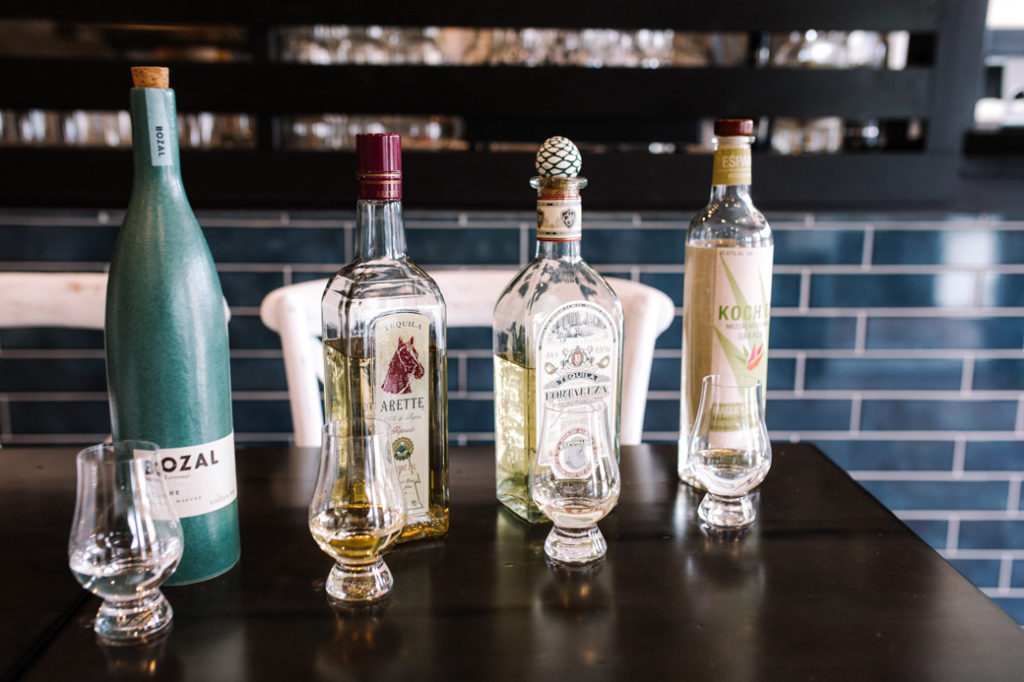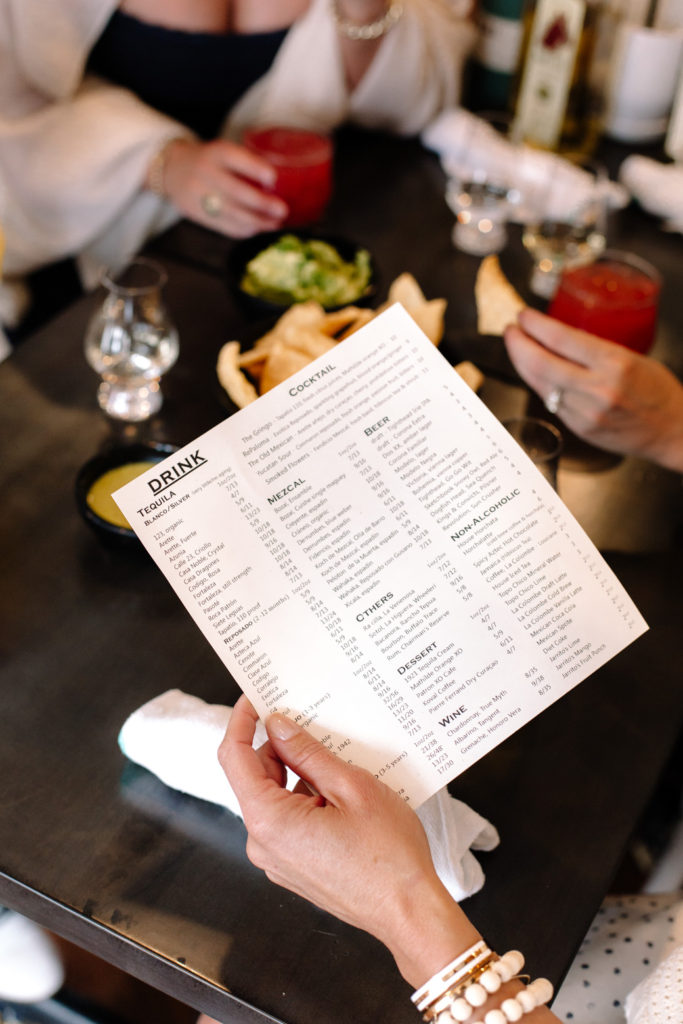 Let's start by talking about the tequila! I thought I knew what it meant to drink good tequila. I mean, pass me the Casamigos please! I'll have it straight up with a squeeze of fresh lime. Yet after walking into Salt Creek Tacos and scanning the tequila offerings, I noticed it was suspiciously missing from the well lined bar shelf of tequila. In fact, I was looking at bottles of tequila with names I have never heard of. Why? Because at Salt Creek Tacos, all the brands of tequila use the traditional method of distilling agave.
Known as the tahona process, this is the way tequila was initially and traditionally made. But because it involves a very labor intensive large round wheel being dragged over roasted agave, it is impossible to mass produce tequila this way (hence why you will not find the name brands here!). Yet this is how to experience tequila in its finest possible flavor. And Salt Creek Tacos features over 50 tequilas, mezcals, and a few other agave based spirits paying homage to the tradition and authenticity of the tahona process. You have the option to try them in 1oz and 2 oz tastes, served neat in scotch tulip snifters.
A select few tequilas are even used to make signature cocktails. Including the "Gringo" margarita. At 210 calories a serving, this cocktail is a clean, refreshing and well balanced dream of a drink!
The Gringo
1 oz Tapatio 110 proof blanco tequila
1 oz Mathilde XO cognac
3/4 oz Fresh Lime Juice
1/2 oz Fresh Lemon Juice
1/3 oz Fresh Yuzu Juice
1/3 oz Local Wildflower Honey
Shaken hard with a lime wedge during shaking.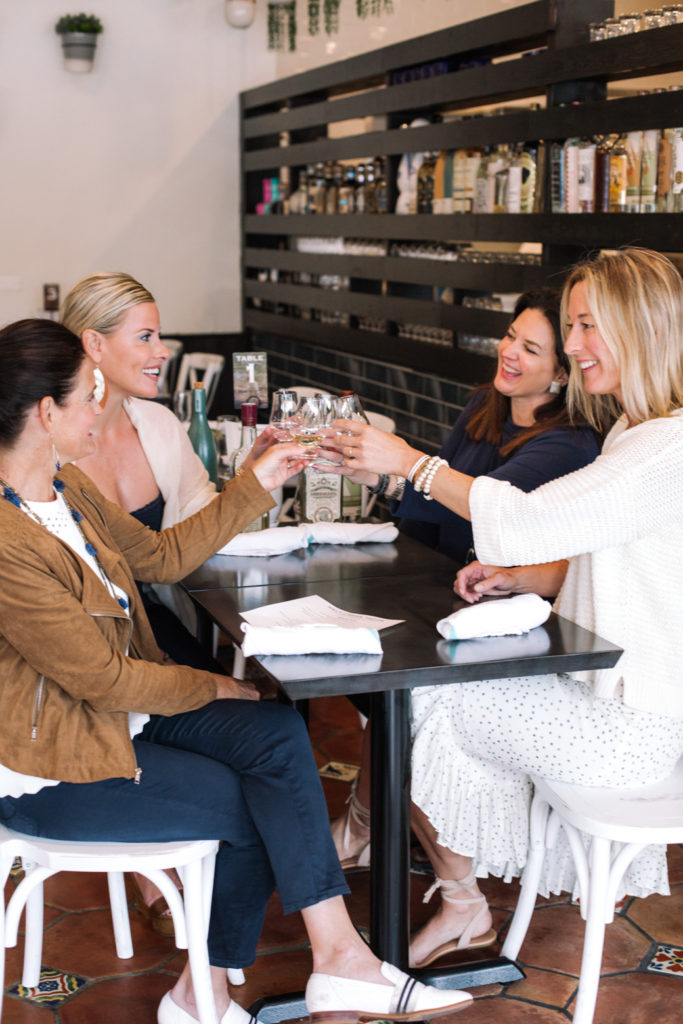 Made from Scratch Menu
I knew the food was off to a great start when I walked into the restaurant at 2:00 in the afternoon to meet John, and already found someone there hand making their corn tortillas. Similar to making small batch tequila, this is an arduous process and one rarely, if ever, employed by other restaurants in the area. Yet, Every. Single. Day. Organic heirloom corn tortillas are hand made at Salt Creek Tacos. From there, only the freshest and cleanest ingredients sourced from local farmers are used to create the high-quality dishes offered here.
When it comes to the menu options, let's be honest, I am here for the tacos. And these tacos do not disappoint!  This is what street style tacos are made of! Hand held tacos that are packed with powerful authentic flavor that somehow manage to feel light and refreshing. Speaking of light and refreshing, the romaine salad with the lime cilantro dressing is the perfect balance to the heartier tacos. And do not leave Salt Creek Tacos without dipping your fork into their signature flan dessert! A beautiful blend of flan, creme brulee and cheesecake with chili sea salt, caramel sauce and roasted hazelnuts! Yes, please!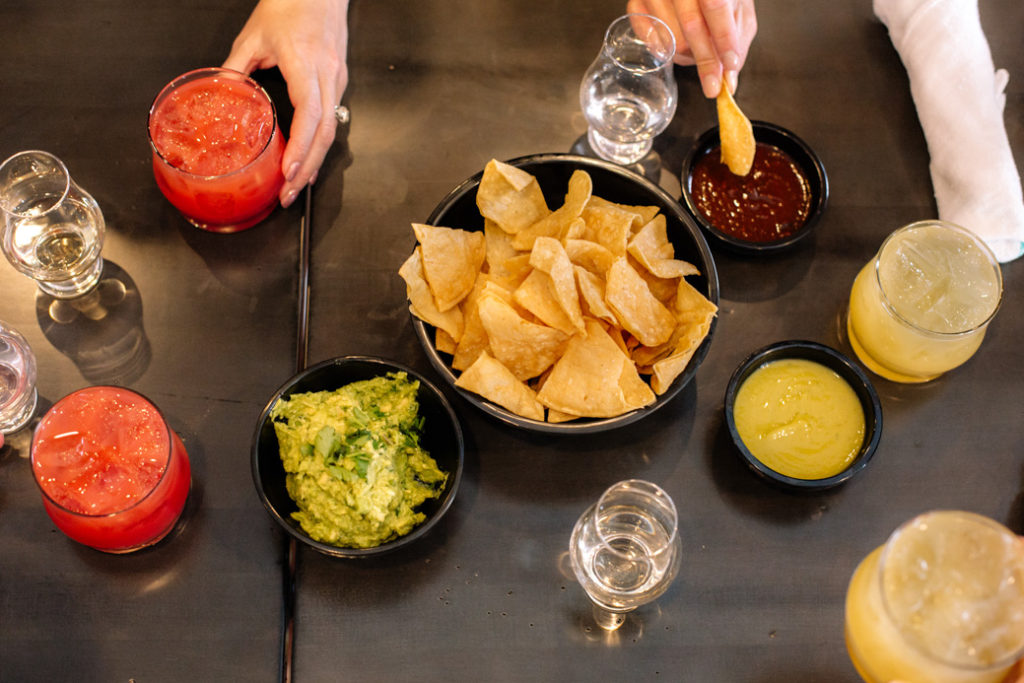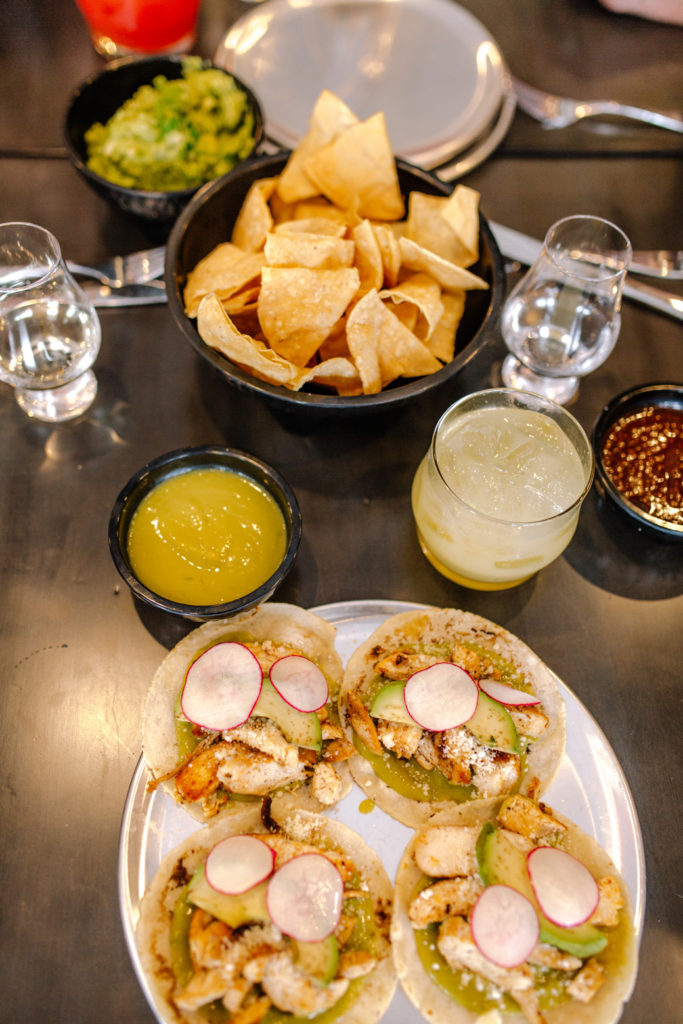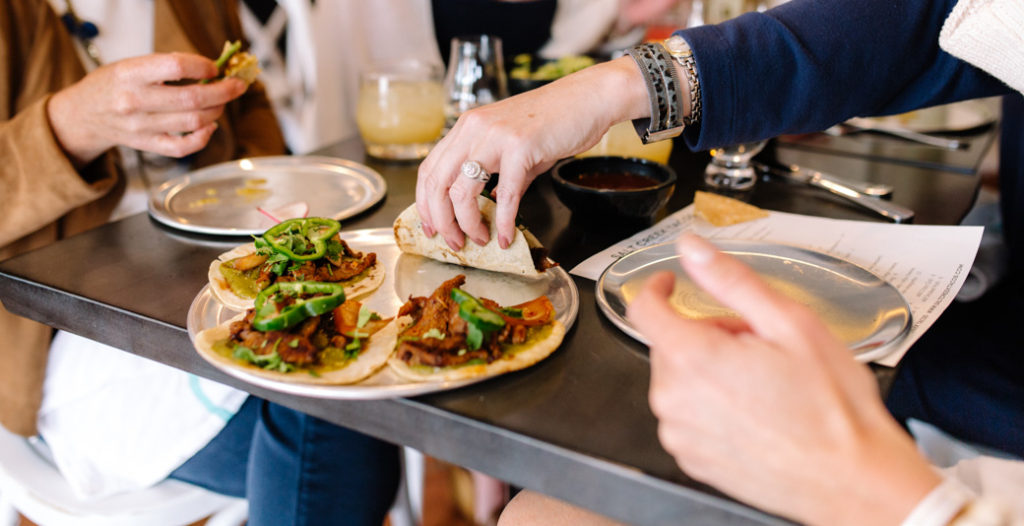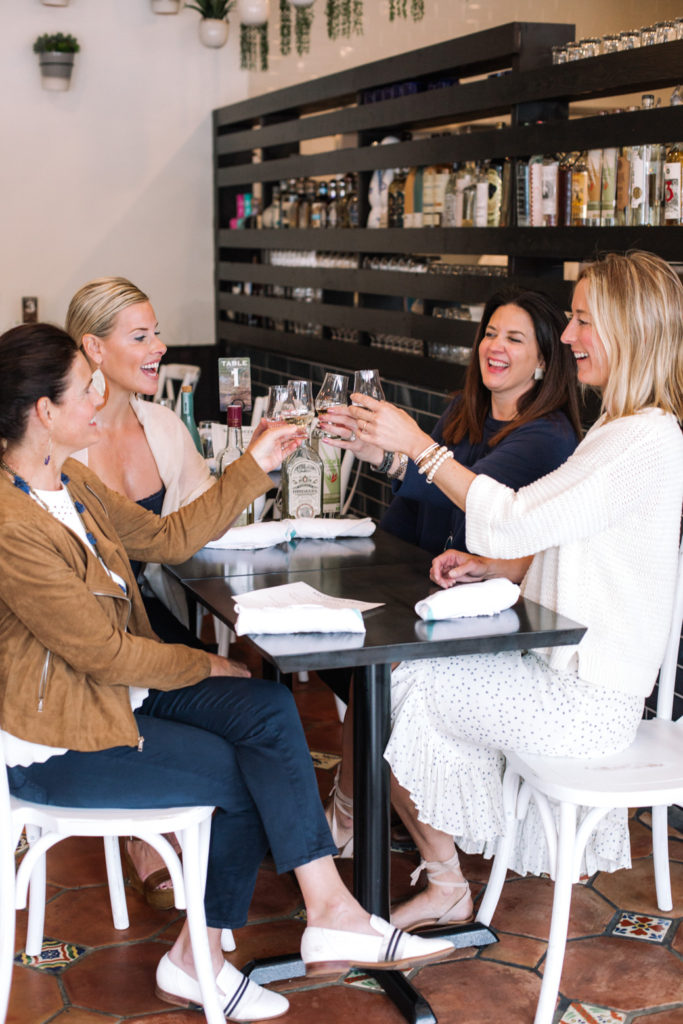 Salt Creek Tacos is open for dinner seven days a week and is located at 431 Temple Avenue  Highland Park, IL. No reservations but you can always check and add yourself to the waitlist here. Carry out is available. 
Photos by Jules Kennedy
You can also follow me on Facebook, Instagram and Pinterest 
Thanks for stopping by!
L, M