I have missed this series the past couple of months! I thought it was a bit of an overload to post this series along with all the gift guides posted in November and December. At last it is back though, and I am excited to kick it off again with these January favorites!
Series Five Favorites 10
Freshen Up Your Bed With:

January is all about starting fresh right? That includes freshening up your bed linens! Who's with me though that they do not necessarily love buying them? I feel linen pricing falls into two categories: Inexpensive and Very expensive. I want to be somewhere in the middle. Great quality but not over the top pricing. I am so happy I discovered Brooklinen. There is all sorts of goodness in their sheets and you can read up on the anatomy of the Brooklinen sheets here. Personally, I was sold the moment I leaned they were the same sheets used at the Kimpton Hotels! Classic, clean sheets with a perfect price point!
 Listen To: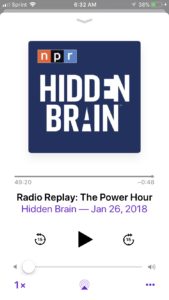 "The Hidden Brain"
January has contributed to countless hours of brainless activity for me. Hello Netflix! Now I am working on engaging my ears instead of my eyes. With that said, I am starting to embrace the Podcast world. Whether I am in the kitchen, folding laundry or making beds, listening to Podcasts is a great way to get through the most mundane tasks! I am currently loving NPR's "The Hidden Brain". This podcast explores relevant topics in our lives, our reaction to them and then breaking down our understanding of them. It's always a bonus when there is a English narrator too!
Explore:

Terrain. I just fell upon this website! Shop for inspiring home and garden décor, furniture, containers, gifts and personal care items. There are so many unique items to explore with an emphasis on outdoor living and gardening.
Heal Lips With:

Lanolips. I love my Rosebud salve for dry lips but Lanolips is another favorite! The lemon aid is great to apply at night and then banana for day (which has a nice shimmer to it!). Both moisturize so well and are perfect to have on hand this time of year!
Upgrade your Barware With: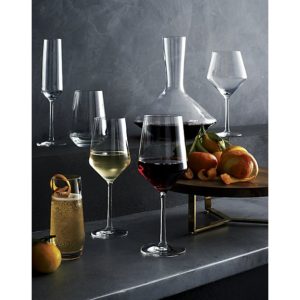 The Tour Collection from Crate & Barrel . Crate and Barrel has always been my go-to for barware and I am loving this collection! It is an instant style upgrade to the traditional wine and bar glass. The shape of these are so on point!
See all of my favorites HERE.
Never Without Navy is also on Facebook, Instagram and Pinterest 
Thanks for stopping by!
L, M
SaveSave