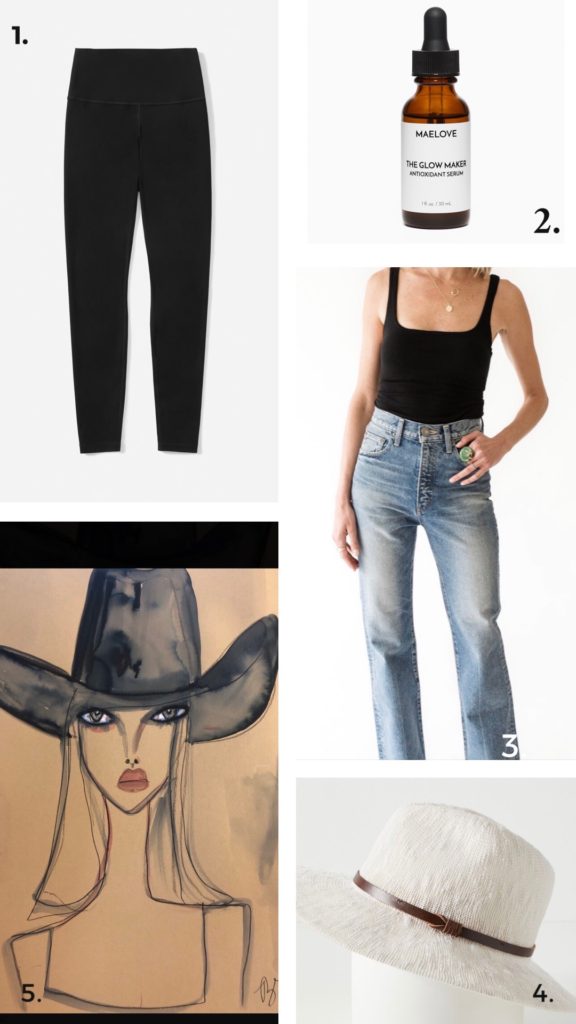 This series always takes a back seat during the holiday season, so by the time I am ready to start it up again in the new year, I am extra excited to share what I am loving lately!
If I didn't believe in this brand so much, I probably would not consider trying this legging! After all, I have several from the big name brands in activewear that serve me well! However, when Everlane announced they released a performance legging with a price point under $60, I thought it was worth a try! They arrived last week and I took them out for a test run at my Shred class. Well, I am in love! Not only are they super comfortable and flattering but most importantly they wick away sweat extremely well, keeping me dry! In fact, I am actually surprised Everlane rates these for moderate activity. They can can handle a high intensity workout! I would say they are right in line with the Lululemon Nulux Fast and Free Crop legging  yet with a more friendly price point!

Until recently, I actually removed serum from my daily skincare routine because I was not seeing any true benefit from it. But now, in the dead of winter, my skin texture is dull and lifeless so I thought I should revisit incorporating one. You want the goodies in it like Vitamins C, E, Ferulic Acid and Hyaluronic Acid. But any initial search will leave you gasping with the price point. Vintner's Daughter, and Skinceuticals being the most highly ranked (in performance and price!) So when I was approached by a skincare line that offered a serum with all the key ingredients but without a huge price point, it was another "why not" moment!
After just one try, I swear I am in love! There is a reason "glow" is in the name! So often serums just get soaked into your skin but this one actually absorbs while leaving the texture of your skin truly glowing! And with a price point under $30(!!!) and a 100 day guarantee, it is absolutely worth a try! For the complete line of Maelove Skincare products head here

I love discovering new lines that offer elevated basics. I love it even more when the brand I discover is a local one! Heather Sullivan, living in Chicago with four young children, is the creator behind Vincent James Design. She designs foundation pieces with a sustainable approach that play well into a capsule wardrobe. I am especially nuts over the square neck tank offered in black and white!
In preparation for my trip to Mexico, I needed a hat because I left this exact same one at an airport last year! Thank goodness Anthro brought it back again! So comfortable and so lightweight! It is o/s fits all and comes in a very pretty light grey too!

I am obsessed. That is all I can really say. Yes, artwork is often personal preference but I hope some of you are also drawn to Blair's fashion forward illustrations loved by the likes of Oscar De Lae Renta and Harper's Bazaar!
You can also follow me on Facebook, Instagram and Pinterest 
Thanks for stopping by!
L, M