I practically lived outdoors the entire month of June! The weather has been so good wherever I have found myself-Chicago, Colorado and New York! This month's series of Five Favorites rounds up what I have been doing and using during this busy month!
Head To: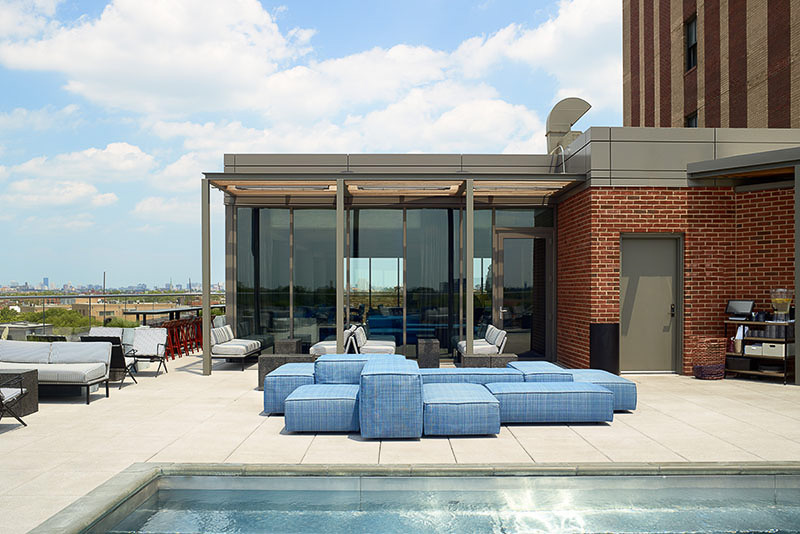 Photo courtesy of The Robey Hotel
The Cabana Club for rooftop drinks, eats and a fun summertime party atmosphere.  Newly opened in May above  The Robey Hotel, the Cabana Club offers 360 degree views of the Chicago skyline with plenty of (blue and white!) seating both in and outdoors. The crowd is eclectic with business groups engaging in Happy Hour, travelers sunning themselves, adults escaping suburban life for a night and of course, the young, hipster crowd taking over some of the club. Other rooftops worth heading to include Parlor Chicago, Tanta and Cindy's Rooftop, the latter with I still need to check out! No matter where you live, seek out a rooftop setting for at least one summer night!
Series: Five Favorites | Outdoors Essentials
Travel With:
A Longchamp tote. This line has been around for years (and years and years!) so most of you probably already know of Longchamp but with that said, I have been using their totes for years and years too! It is my go-to outdoors essentials tote anytime I head on an airplane. Not only are these totes incredibly well made and last forever, but the nylon material is perfect for handling spills and dirt. Best thing about them is they fold up into a small, compact rectangle so they can easily be packed and pulled out of your suitcase and used as your destination purse no matter where your travels take you, this should be on your five favorites! Click on the various sizes shown below (or full product line linked here). I travel with the large "Le Pliage" tote.


Wear:
Summer Knits. Whether it be to take with you on an airplane or to wear on a cool summer night, I am a big fan of cozy knit sweaters for the summer time. I look for ones that are loosely knit so they are lighter in weight and more summer appropriate.  This one from Cupcakes and Cashmere I have worn a ton already and of course it would be perfect for the 4th of July! I have a rounded up a few more perfect for summer below:


Read:

The Couple Next Door: A Novel
 Summer reads shouldn't be serious! I have a whole stack of fun summer reads on my nightstand right now and just recently finished "The Couple Next Door".  If you enjoy books like "Girl on the Train" and "Gone Girl" then add this one to your list. Next up for me is Paula Hawkin's latest Sharp Objects
.
Protect With: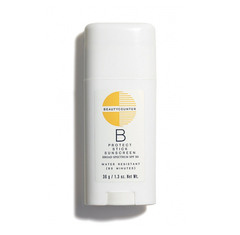 Beautycounter Sun Protection. If you read my recent post on clean beauty products (post here) then you know I have been doing my research on finding safer beauty products that continue to be effective. When it comes to sun protection, the two products I currently swear by, Vanicream and Sunbum do have traits that fall into the safe product zone but do fall a bit short on being officially categorized as clean beauty (I still plan on using them!). While their suncare products line is not extensive, Beautycounter does offer products worth adding into the mix of your sun protection regiment. I love the idea of keeping their sun protection stick on hand for as needed touch-ups when spending extended periods outside, so don't forget to add this to your five favorites. A sun stick is a lot quicker and easier than re-applying a lotion!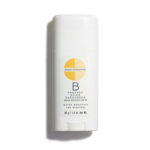 You can also follow me on Facebook, Instagram and Pinterest 
Thanksfor stopping by!
L, M
SaveSave
SaveSave
SaveSave
SaveSave
SaveSave
SaveSaveSaveSaveSaveSaveSaveSaveSaveSave
SaveSave
SaveSave
SaveSave
SaveSaveSaveSave
SaveSave
SaveSave