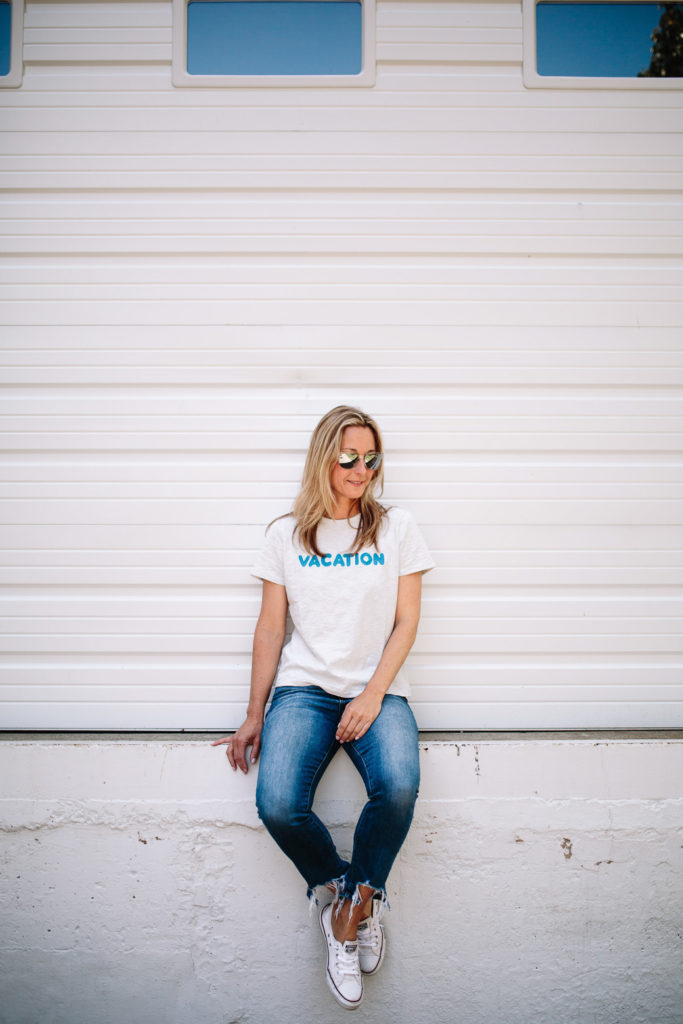 How did everyone spend their first weekend of June? If you were here in Chicago, I heard it was a beautiful start to the month! I spent the first weekend of June out at a friend's home in Steamboat Springs, Colorado.  I have spent plenty of time in Steamboat in the winter as it is our go-to ski destination but I have never spent anytime in the summer there. They have a saying in Steamboat "Come in the winter but stay for the summer". That quote is the truth! I was blown away by not only the beauty of the area this time of year but all that there is to do as well. Activity is centered around the surrounding mountains, lakes and river with hiking, biking, boating, rafting, kayaking, floating, paddle boarding and horseback riding-just to name a few! Haha! If you want to see some shots of the weekend head over to my Instagram account here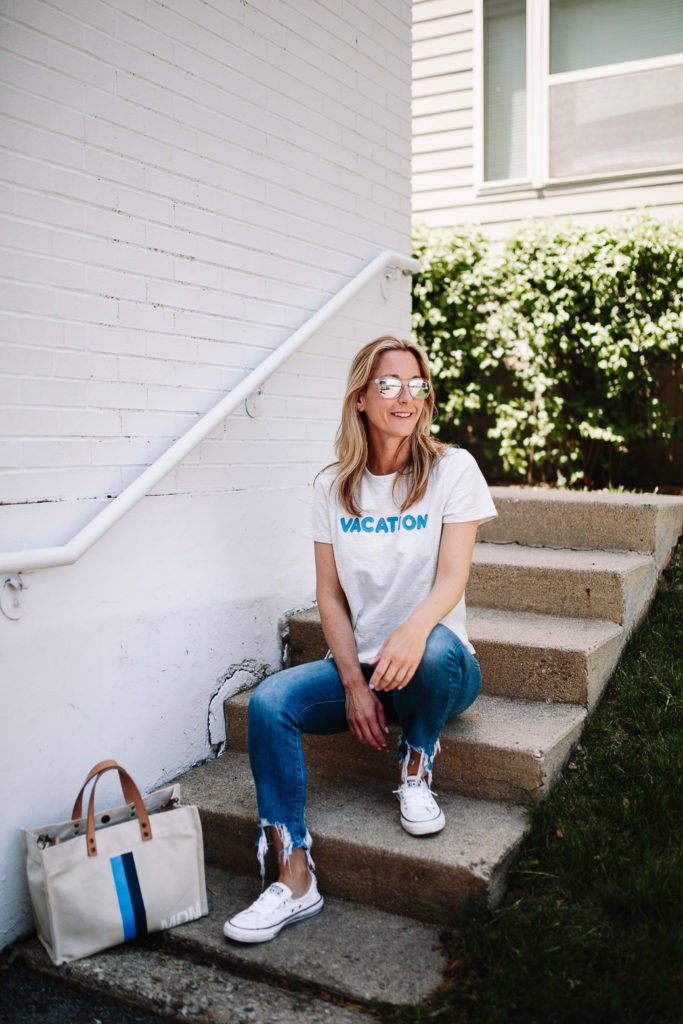 "Vacation" t-shirt here// "Vacation" tank here//Denim here//Converse sneakers here//Tote here
The best part about coming home from the weekend away is that summer is underway here in Chicago! Although we turn around and leave town again in a few days for Cooperstown, NY, I cannot wait to have most of the summer to embrace all Chicago has to offer.  Some of the upcoming events in June include the Old Town Art Fair, Taste of Randolph and the Food Truck Festival. I cannot wait for al fresco dining and want to try out Parlor Pizza Bar for amazing pizza with great outdoor vibes. I also want to check out "The 606"-a ten year in the making park and trail system along Chicago's northwest side featuring art installations and both elevated and ground trails connecting six Chicago neighborhoods. I am always amazed at all the city has to offer!
As we head into summer, I have updated my "Currently Coveting" Items page to reflect some of my summer favorites. It can always be found here or I have also attached the products below. Simply click on the image to be directed to the item's details. Keep checking back for updates!


Next up on the blog is a home post that I am really excited to share with you!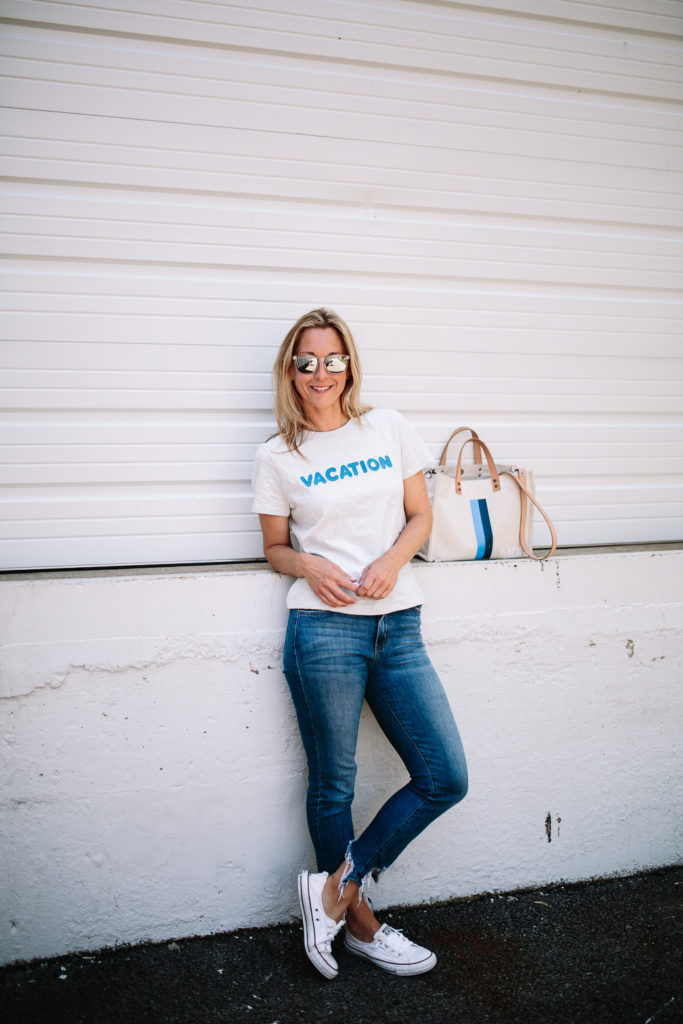 You can also follow me on Facebook, Instagram and Pinterest 
Thanks for stopping by!
L, M