#nashville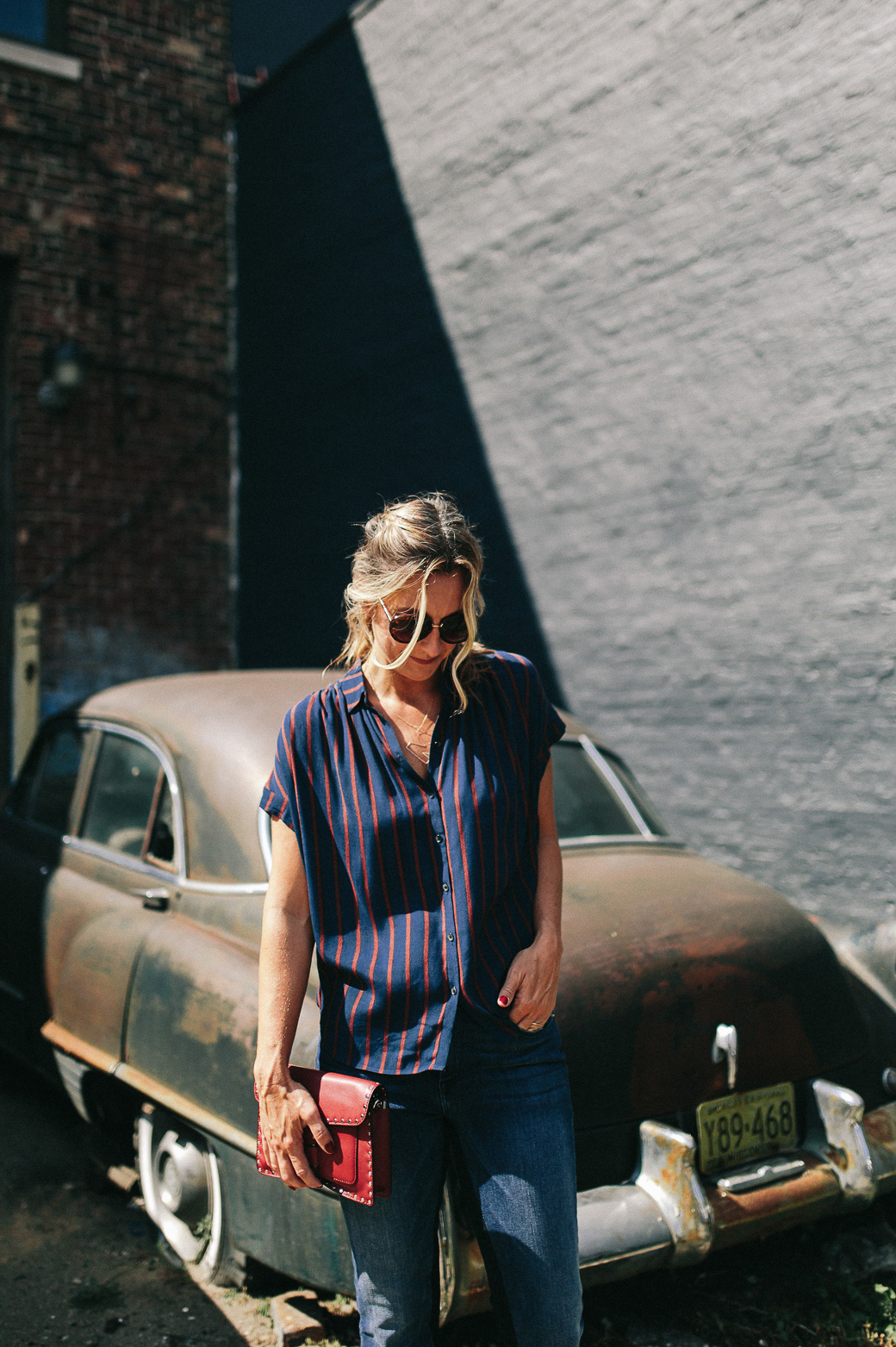 Nashville has certainly become a go-to travel destination in recent years! From girl's trips, to couple's getaways to bachelorette party weekends, it seems like everybody is heading there! Like any hot travel spot, what you wear when you are there, is equally as important as to where you stay and where you eat. Yet Nashville is one of those places where it takes a little extra thought as to what to pack. Do I have to pack cowboy boots? Do I only need to bring denim? Should I pack a cowboy hat? In short, the answer is not necessarily.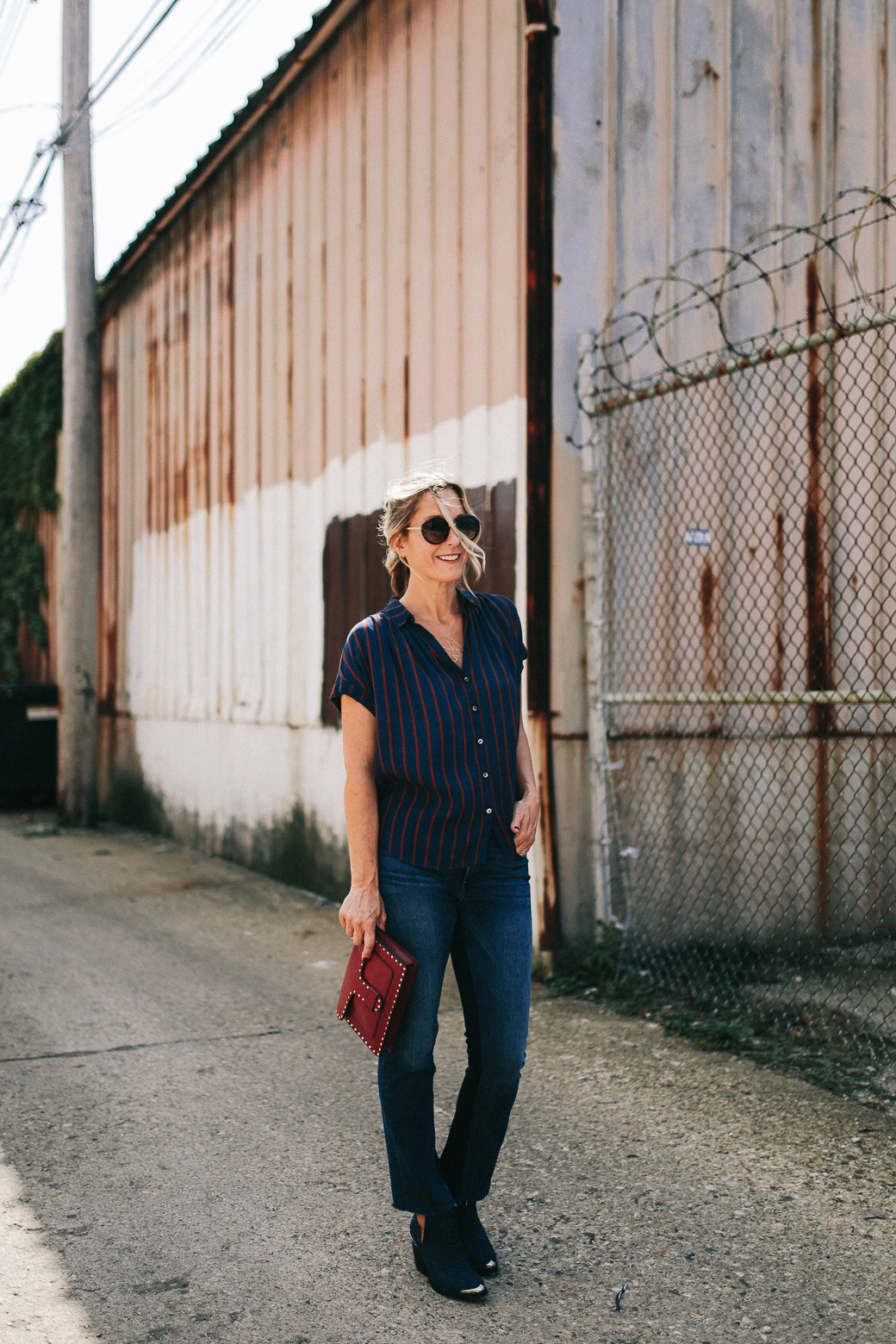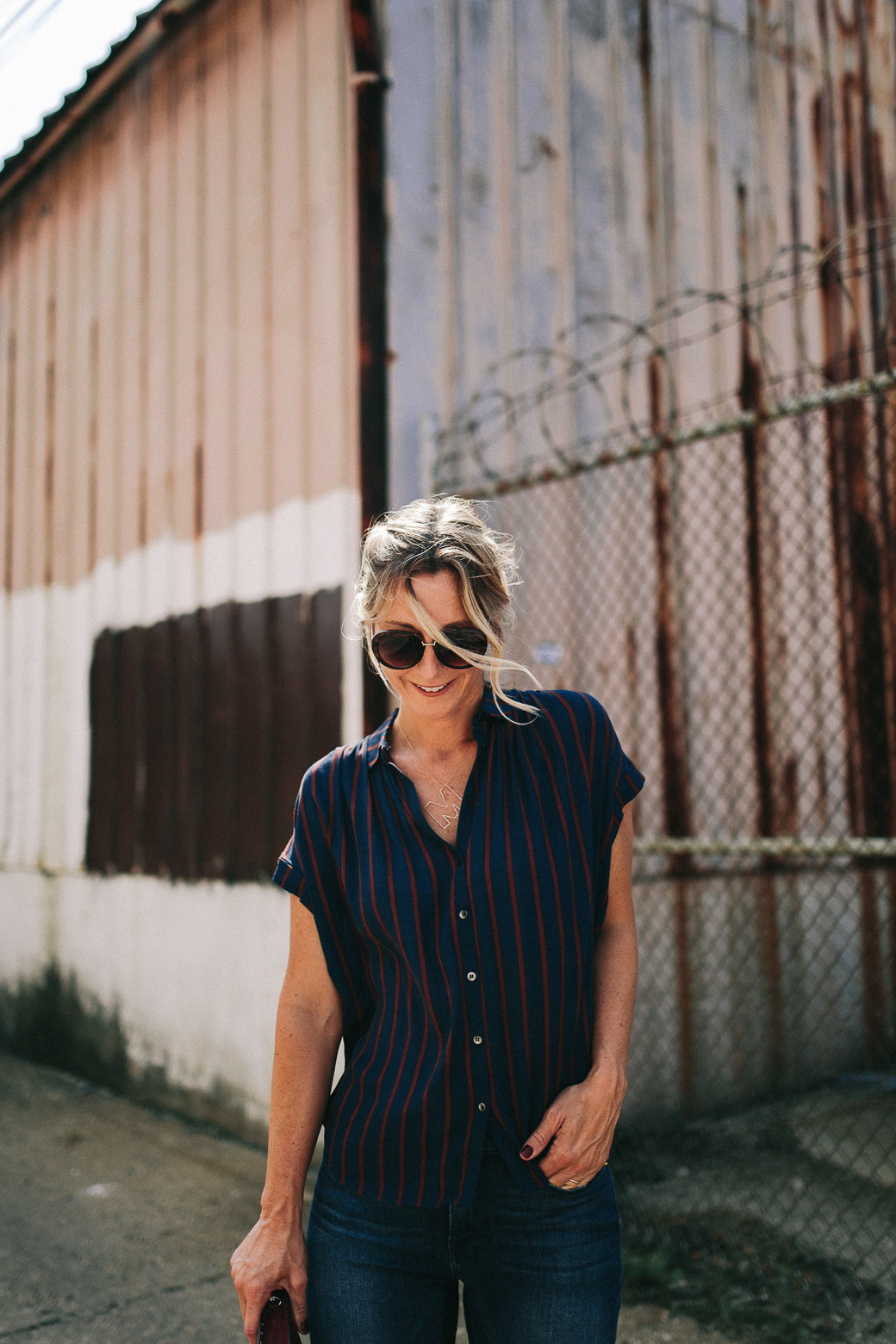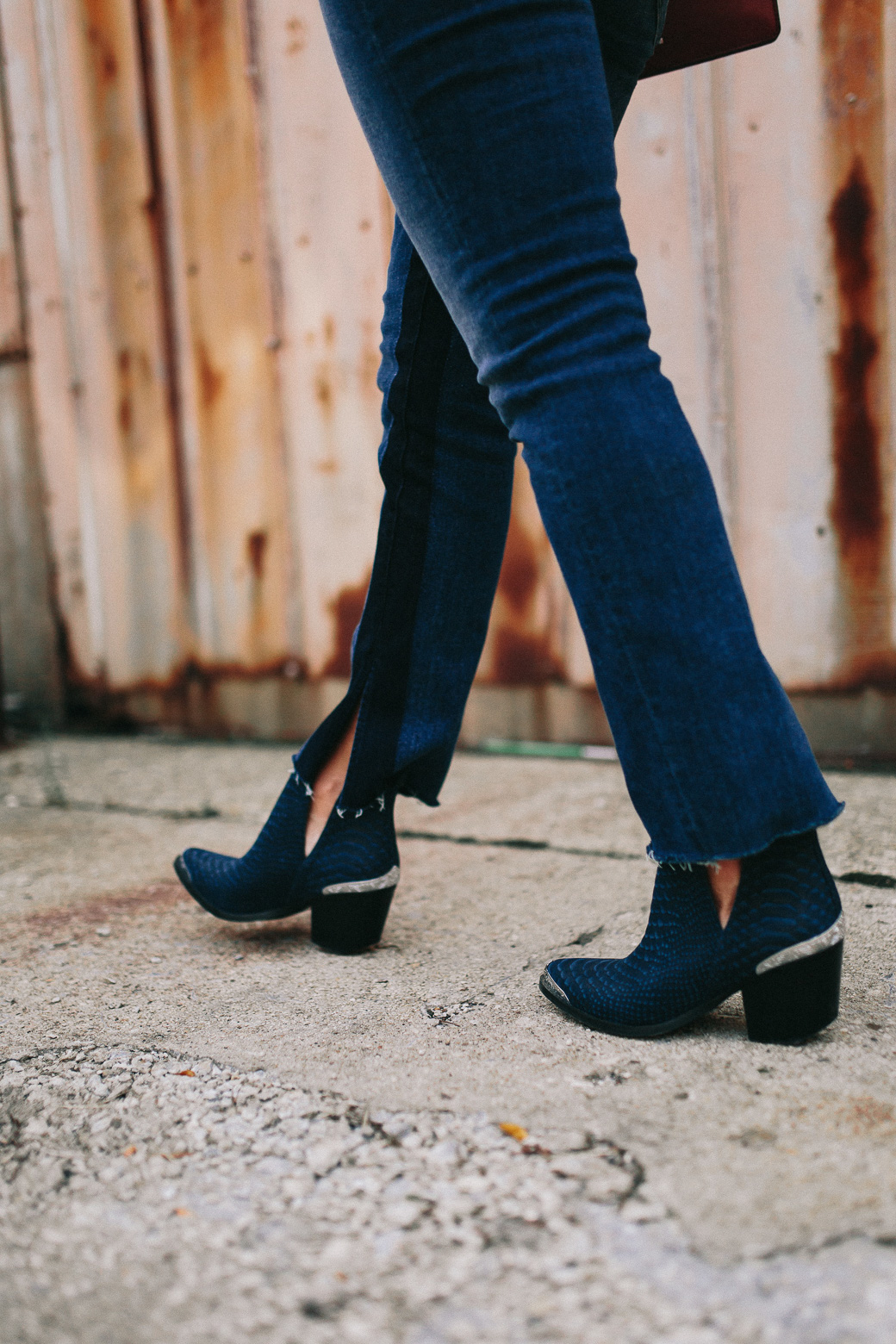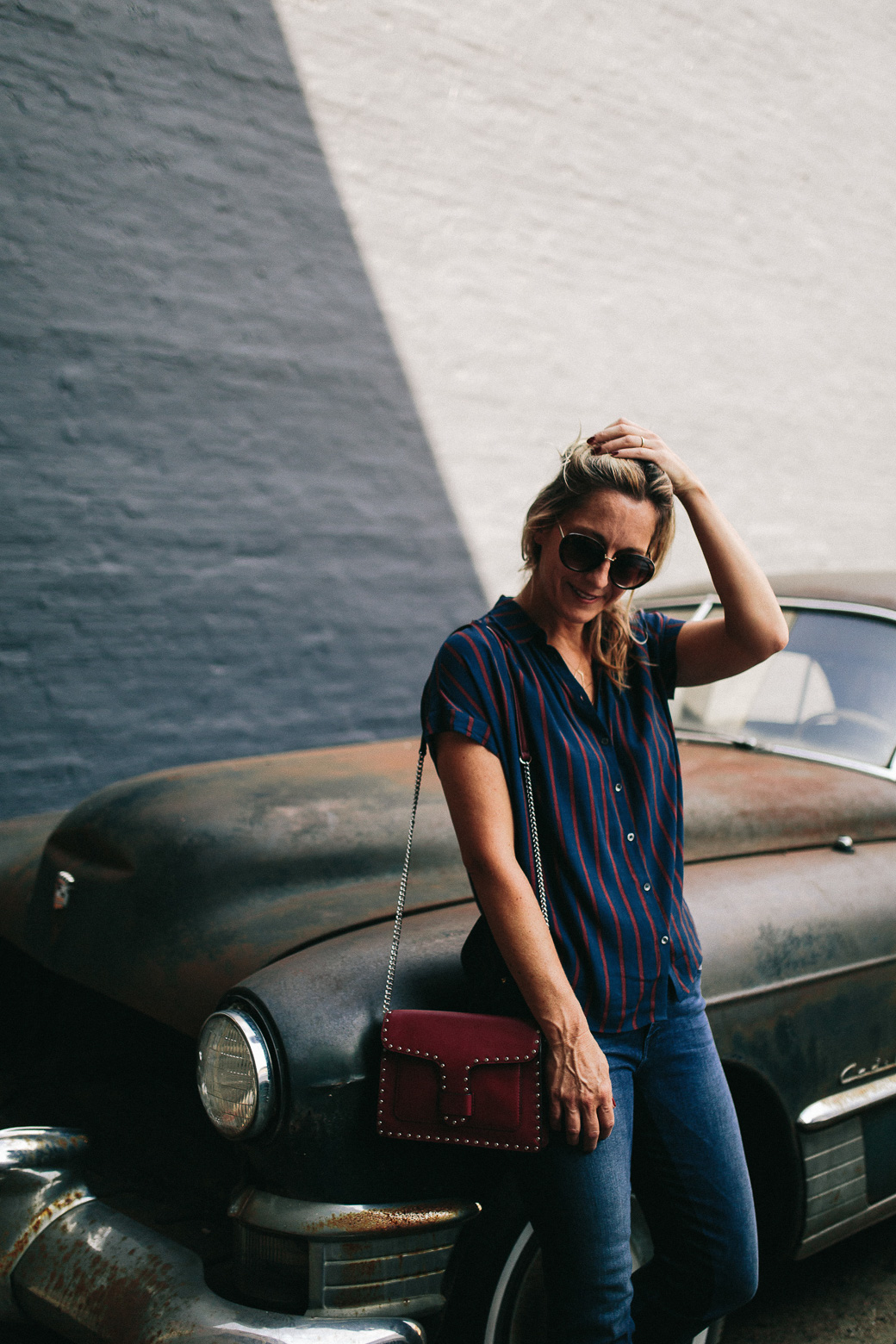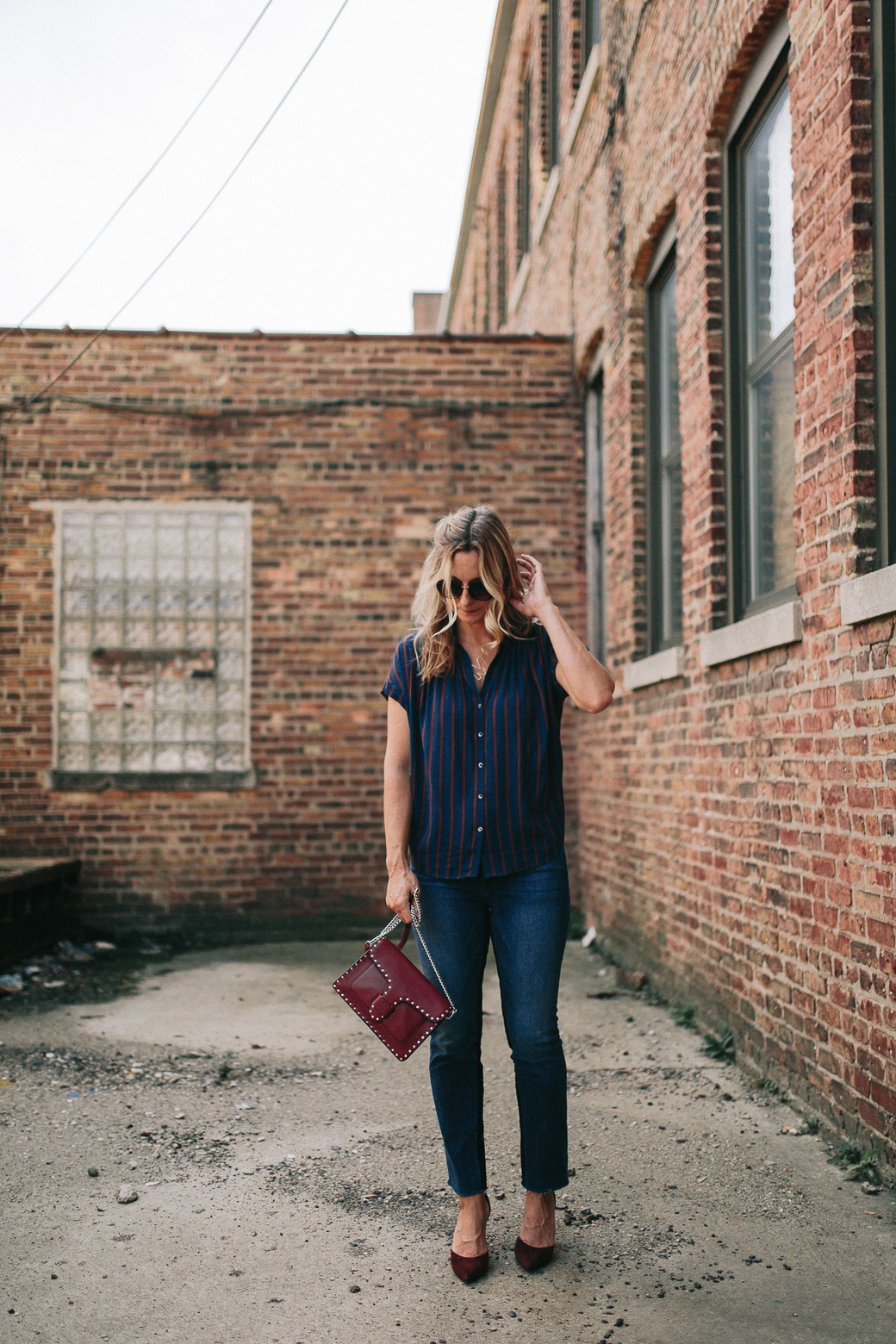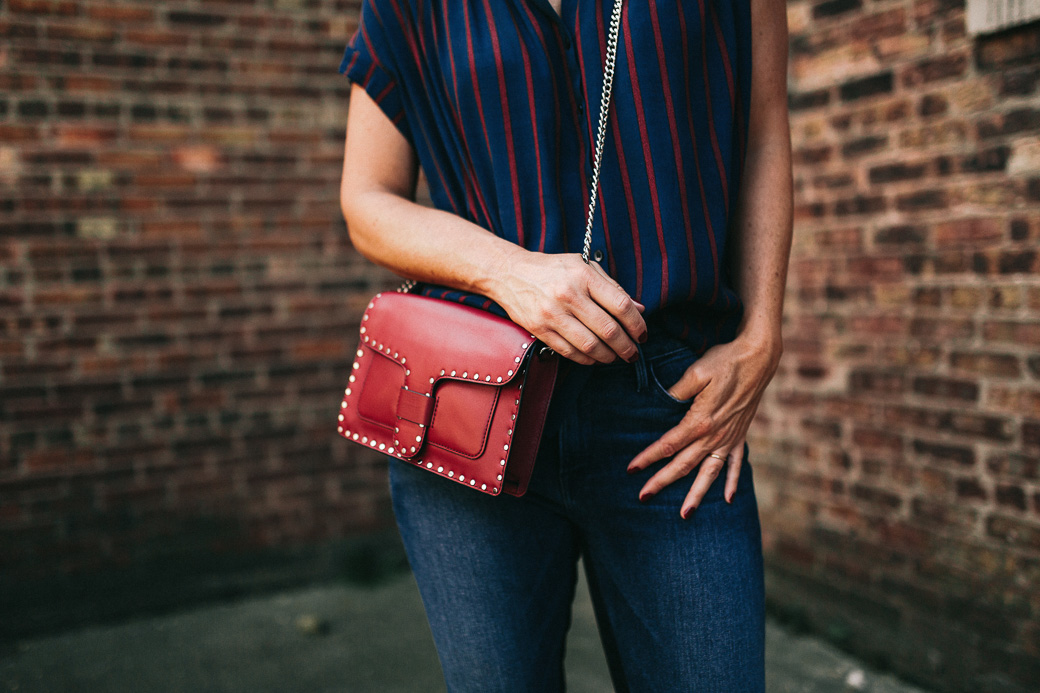 Top here // Denim here // Boots here (multiple colors) // Bag here  // Nail Polish here
#boots
The first thing that most likely comes to mind when thinking about what to bring to Nashville is a pair of cowboy boots. If you already own a pair then yes, absolutely bring them! However, if you don't, I would not make a special purchase, especially if they will return home only to sit in your closet and never really be worn again. I consider cowboy boots to be a great wardrobe investment but only if you plan to wear them outside a vacation destination. Instead, opt for a shorter style bootie. Leather, suede or a pair with hardware embellishment in a neutral or dark color are great options. Looking for another idea besides boots? I also love the idea of packing a dark suede pump that can be incorporated into a denim on denim look.  Favorite looks for this here and here.
#denim
No matter where I travel to, a good pair of denim is an essential part of my wardrobe! Obviously the same goes for a trip to Nashville! Yet, I love the idea of more than just denim when there. Maxi dresses, suede skirts and leather pants are other wardrobe items that easily can work into the Nashville style scene. Favorite looks for this here and here.
#accessories
A cowboy hat is a fun and obvious accessory to add to your suitcase for Nashville. Similar to cowboy boots though, it does not need to be an essential part of your packing list if you do not already own one. There are plenty of options for accessorizing your outfits when in Nashville. I love anything embellished with studs whether it be on a bag or a belt. Long beaded tassel or suede necklaces are great jewelry choices. Adding a bandana to a bag or around your neck or wrist is another accessory alternative to a cowboy hat! Favorite looks for this here and here.
#packing
Whenever I pack for a weekend away, I like to think of my wardrobe as a capsule. Meaning, I want pieces to mix and match and be interchangeably worn. It is actually a pet peeve of mine if I pack something and do no wear it when traveling! The lighter I pack, the better! Taking into account the items discussed above, a suitcase for a weekend in Nashville can look something like this: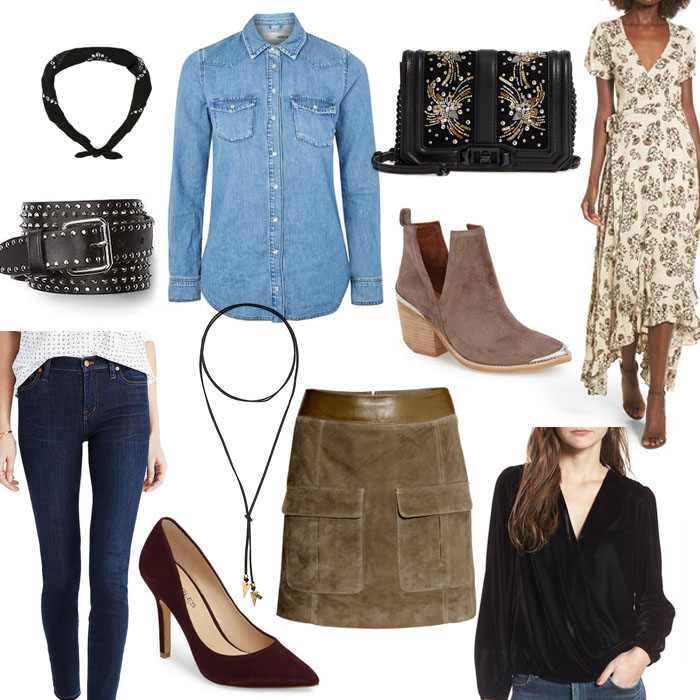 Clockwise from top left: Bandana //  Denim Button Down // Boots // Embellished Bag // Floral Maxi (similar here) // Velvet Top // Suede Skirt  //  Suede Necklace // Colored Pump // Dark Wash Denim // Studded Belt
I love the fact that there are options and interchanging among the pieces yet the packing is light. These are all pieces I would absolutely wear outside of Nashville as well. Of course, I would also throw in some basic tees and a pair of sneakers for traveling in! A wardrobe capsule like this is not just limited to Nashville either. A weekend in Austin or Jackson Hole can also lend to these style options too!
Photos by Jules Kennedy
Never Without Navy is also on Facebook, Instagram and Pinterest 
Thanks for stopping by!
L, M
SaveSave
SaveSave
SaveSave
SaveSave
SaveSave
SaveSave
SaveSave
SaveSave
SaveSave