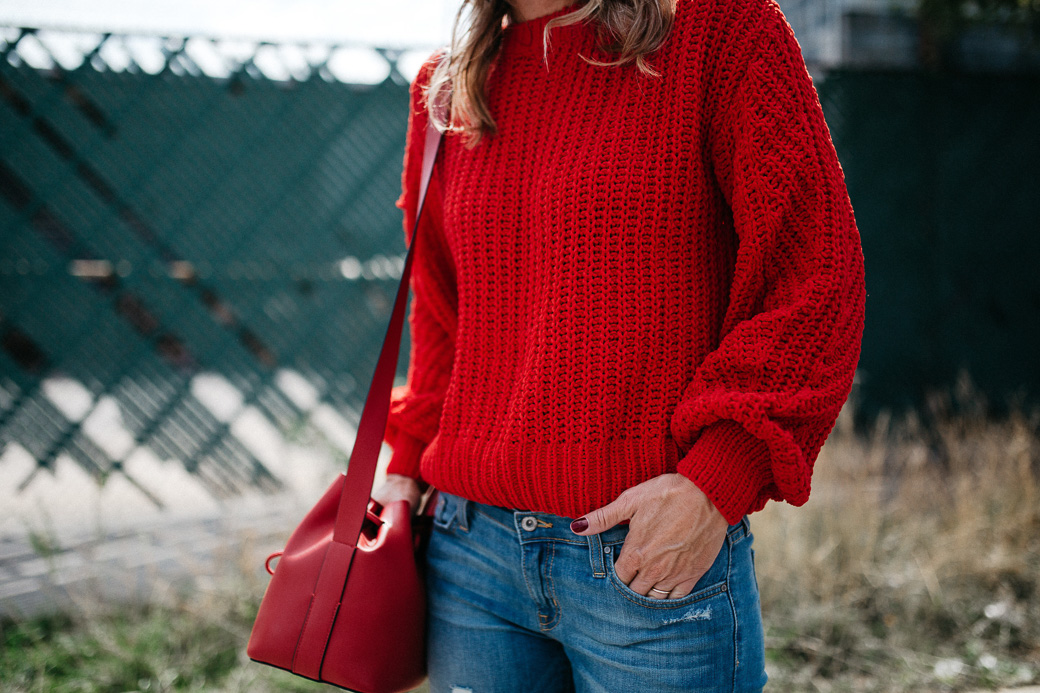 5 Sweaters Needed For Fall
#fallsweaters
Sweater weather! It is here! So, nothing says fall fashion like denim, booties and cozy sweaters! Time and time again I hear that the best part of fall fashion centers around these wardrobe staples.  Also, in my opinion, there is no such thing as too many sweaters. So, this is especially true if you live in the Midwest! Moreover, it is one of the most rewarding items to purchase because you know it easily becomes one of your most worn items in fall and winter!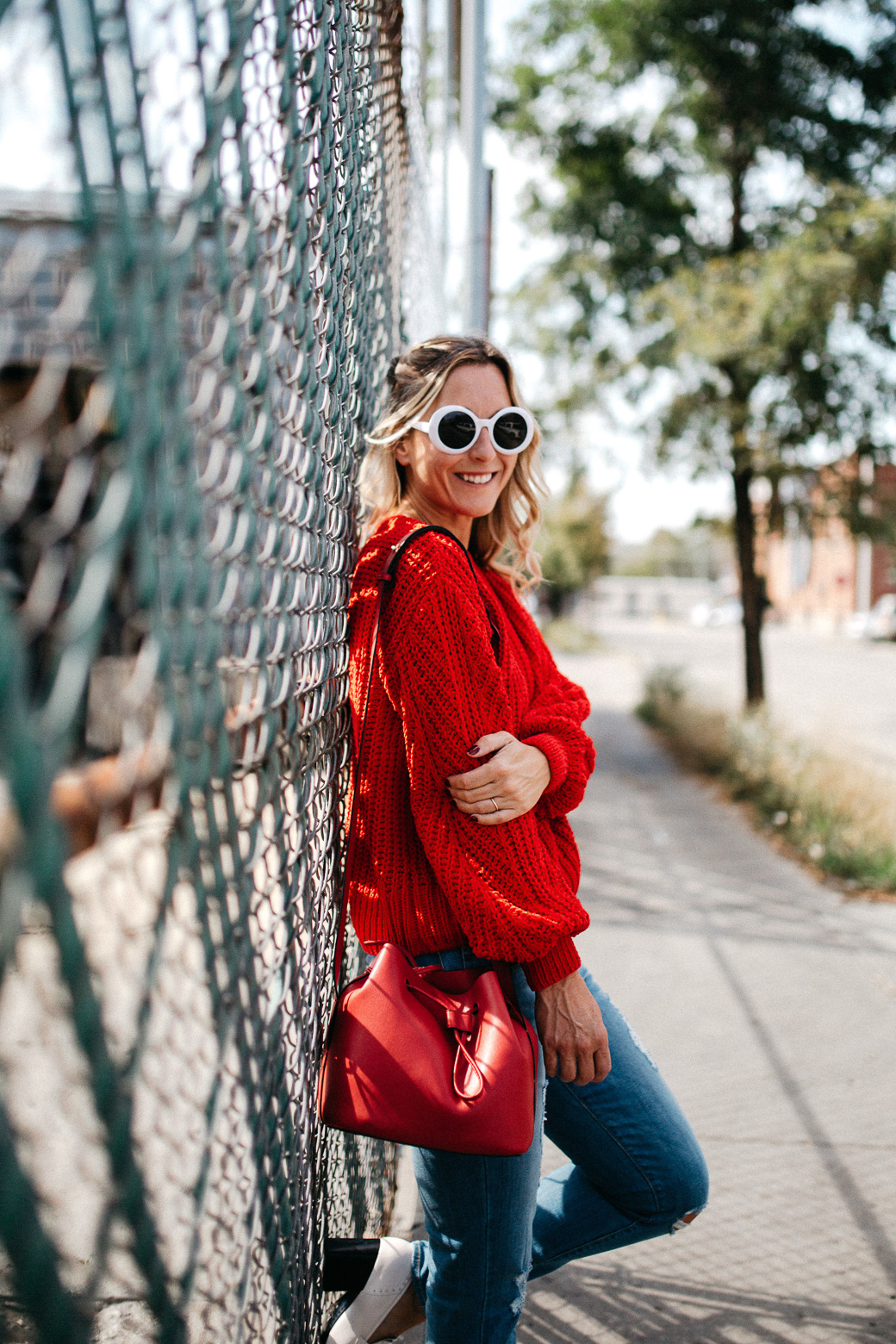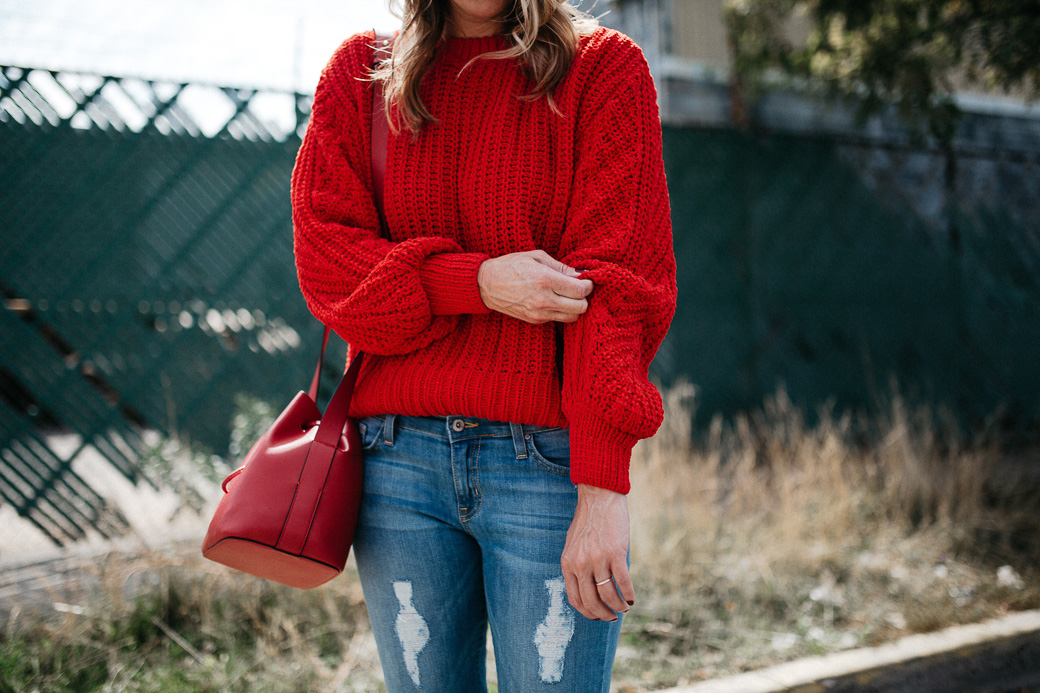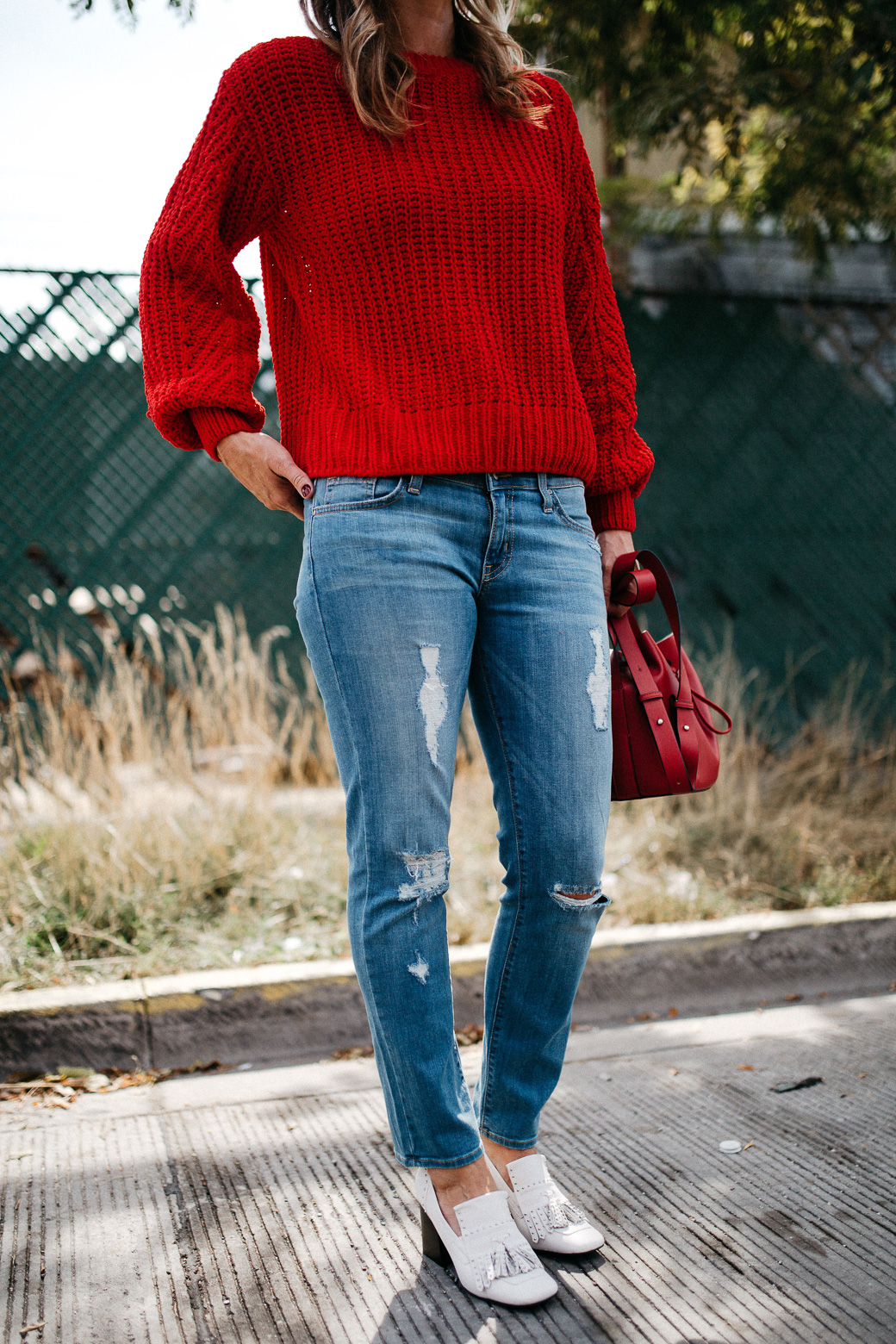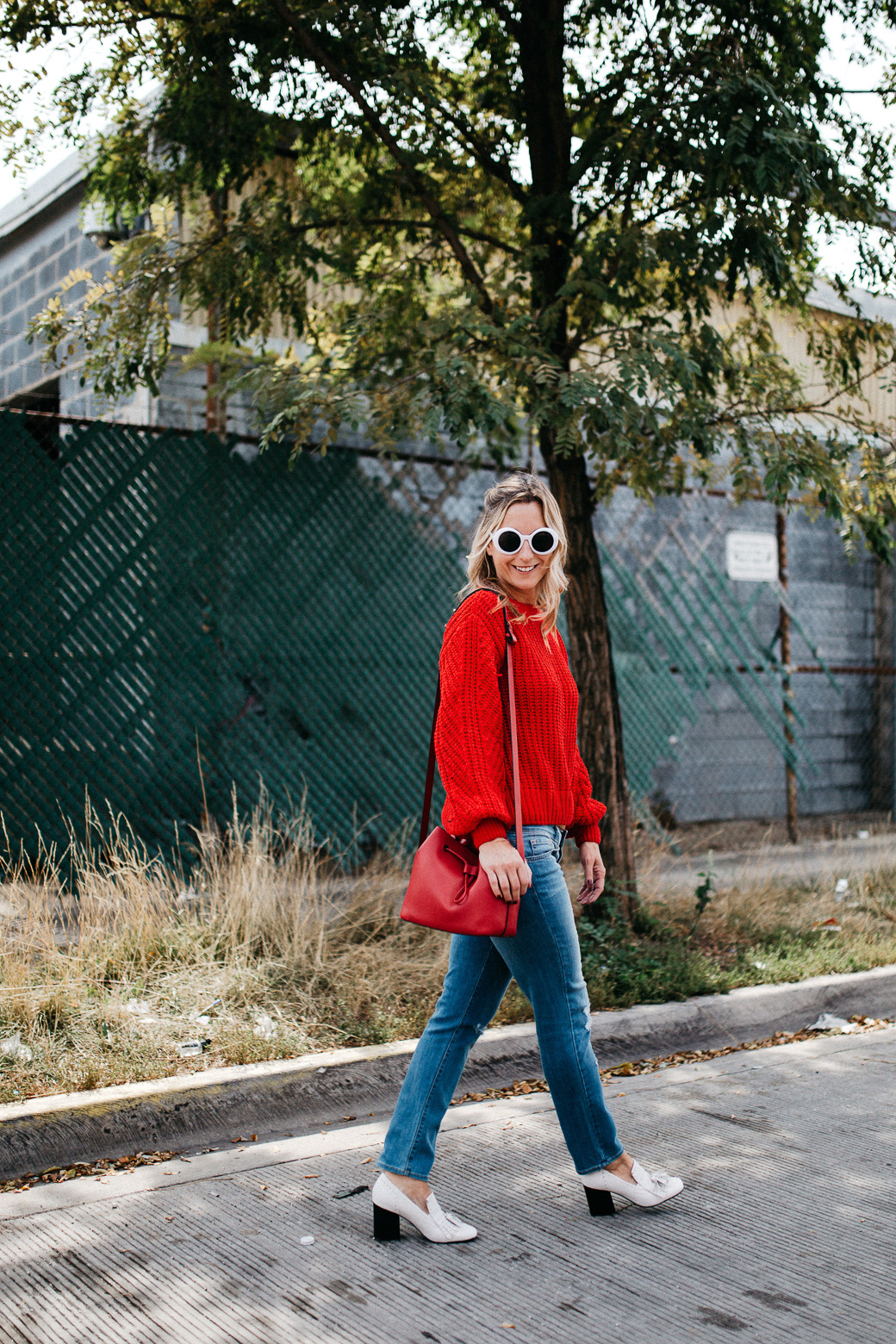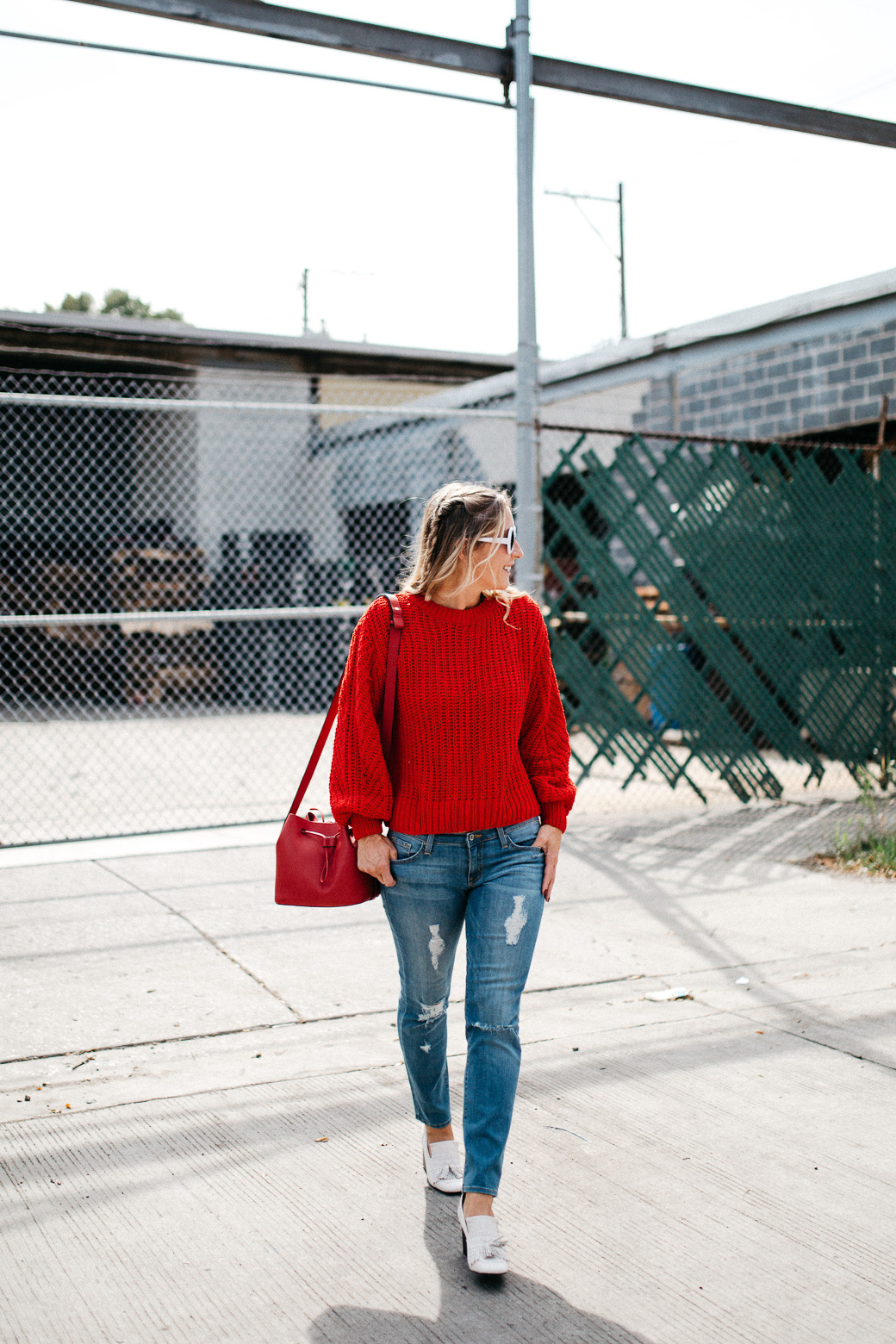 Sweater here // Bag here // Shoes here // Sunglasses here // Nail color here // Denim available at Alixandra Collections
So, as with every new season, take time to update current closet staples. Also, you can incorporate new styles into the mix as well. I am rounding up some of my favorite sweaters this season. So, here are the 5 sweaters needed for fall:
Rich Autumn Colors
Some autumn colors that make-up the fall 2017 Pantone colors this season. So, these include Grenadine (red), Autumn Maple (burnt orange), Butterum, Shaded Spruce (green), and Tawny Port (deep cranberry) to be exact. As much as I love earth tone neutrals for fall, these colors add an element of richness to a look!

Cozy Cardigans
Cardigans are the most versatile sweater you can own.  Wear one as a light jacket or layer over a basic tee, for example. So, they are perfect for wrapping yourself up into on a crisp fall day.

Sleeve Embellished
One of the more fun additions to your sweater collection this season. Also, tie-sleeve, balloon sleeve and ruffled sweaters are perfect for dressing up a pair of jeans with!

Oversized
The bigger the better! Also, oversized sweaters look perfect with a pair of leather leggings or your favorite skinny jeans!

Half Zip
Wear it fitted or oversized but wear the sleeves pushed up half way to give it the edge versus classic look. Also, a pair of metallic boots and denim make this one of my favorite looks for the fall season.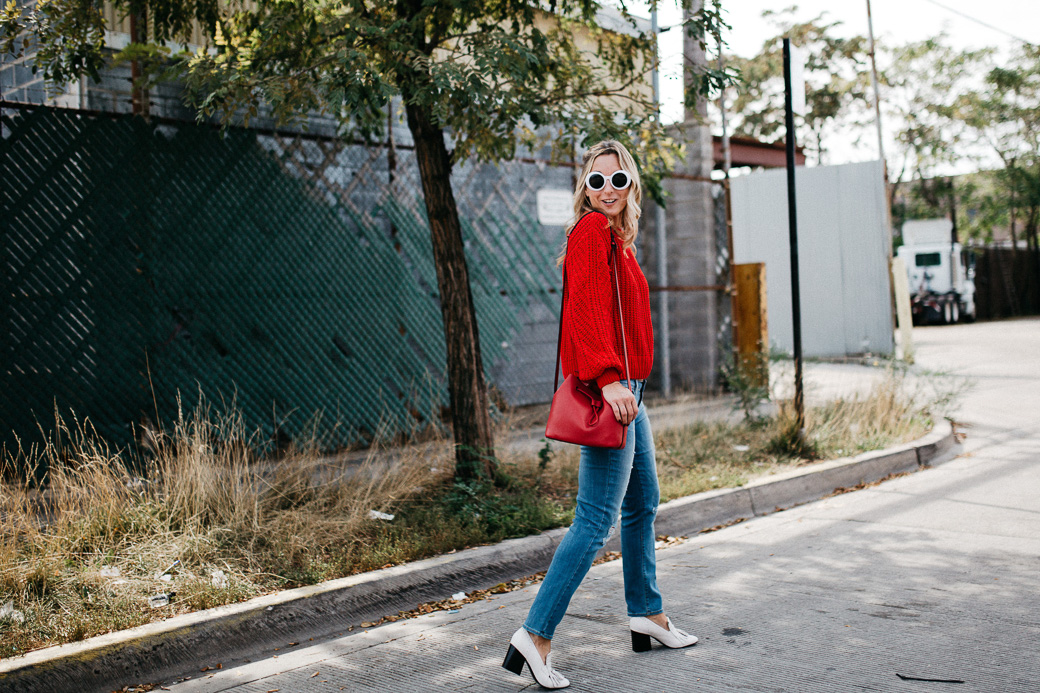 Photos by Jules Kennedy
Never Without Navy is also on Facebook, Instagram and Pinterest 
Thanks for stopping by!
L, M
SaveSave
SaveSave
SaveSave
SaveSave
SaveSave
SaveSave
SaveSave
SaveSave
SaveSaveSaveSave
SaveSave
SaveSave
SaveSave
SaveSave
SaveSave
SaveSave