Holidays with Teenagers
The holiday season was a little bit different in our household this year. I have been bracing myself for it though. When your children are at the ages of thirteen and fifteen, one can expect some changes to take place when it comes to Christmas time. Gone were the mornings of the kids racing down the stairs to try and find out what part of the house our Elf on the Shelf returned to from the night before.  Also gone were the epic Christmas lists made out to Santa that our elf would deliver back to the North Pole. No trips to the mall to see Santa Claus took place (although that ended years ago). Christmas story books were no longer requested at bedtime. We no longer showed up at their grade schools an hour early to get a great seat for their Christmas performance.
Yet despite all this, an unexpected change happened as well. I noticed that our kids started paying attention to our Christmas traditions this year more then ever. While Santa Claus is no longer in the forefront of their mind, how we celebrate the season as a family definitely is. I don't feel we necessarily do anything out of the ordinary when it comes to celebrating Christmas, but we do have our traditions. And the best part? The kids keep reminding us of those traditions.
It is a feeling of pure joy when your child asks you, "Mom are you putting your Christmas potpourri on the stove this year?" or "We need to make sure to take our annual selfie in our ugly Christmas sweaters". "Mom, when are we going to start baking our Christmas cookies?' Even Christmas night as it was just the four of us around the dinner table in our pajamas eating tortellini soup like most years, I asked the kids if it is too quiet and not festive enough to do this on Christmas night. Without skipping a beat, they both said no and that they loved spending it this way. Insert heart melting here.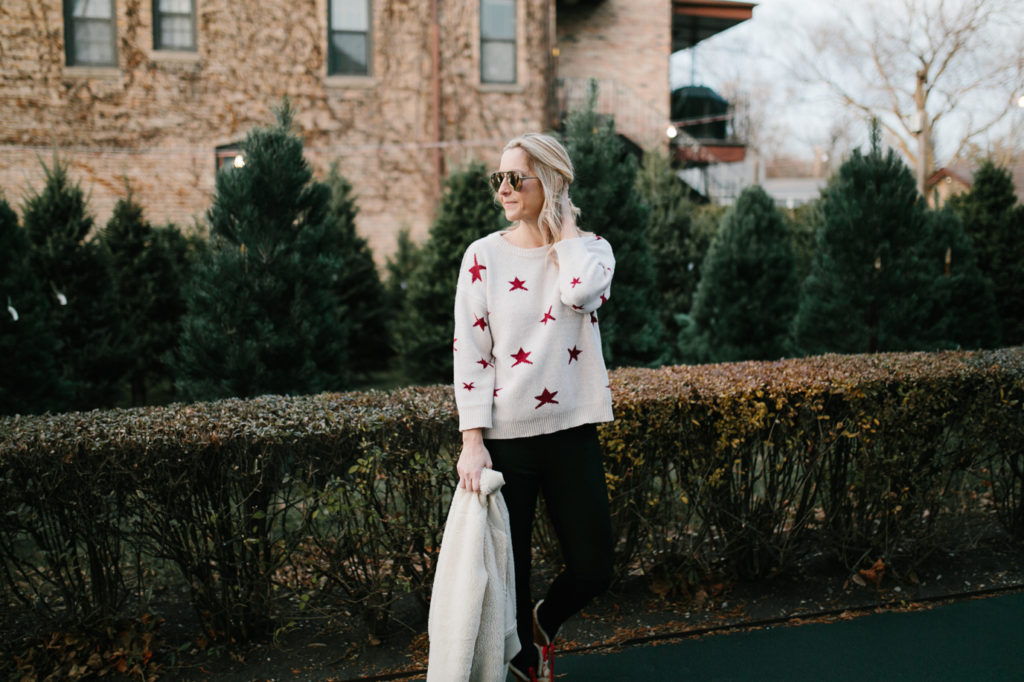 Sweater here // Jacket here // Leggings here // Boots here // Sunnies here
Embracing the Season, Not the Day
When my husband turned to me later that night on Christmas and said, "So much goes into leading up to this one day and it is always a bit of a let down once its over", I knew exactly what he meant. I am always  a little remiss when Christmas day comes to a close too. Yet I no longer look at Christmas as just one day. It is about the entire season and embracing all that comes with it. Because that is what matters to our kids too. Yes I miss the magic of Santa Claus on Christmas morning. Yet I am so happy that our family traditions are what my kids find important now.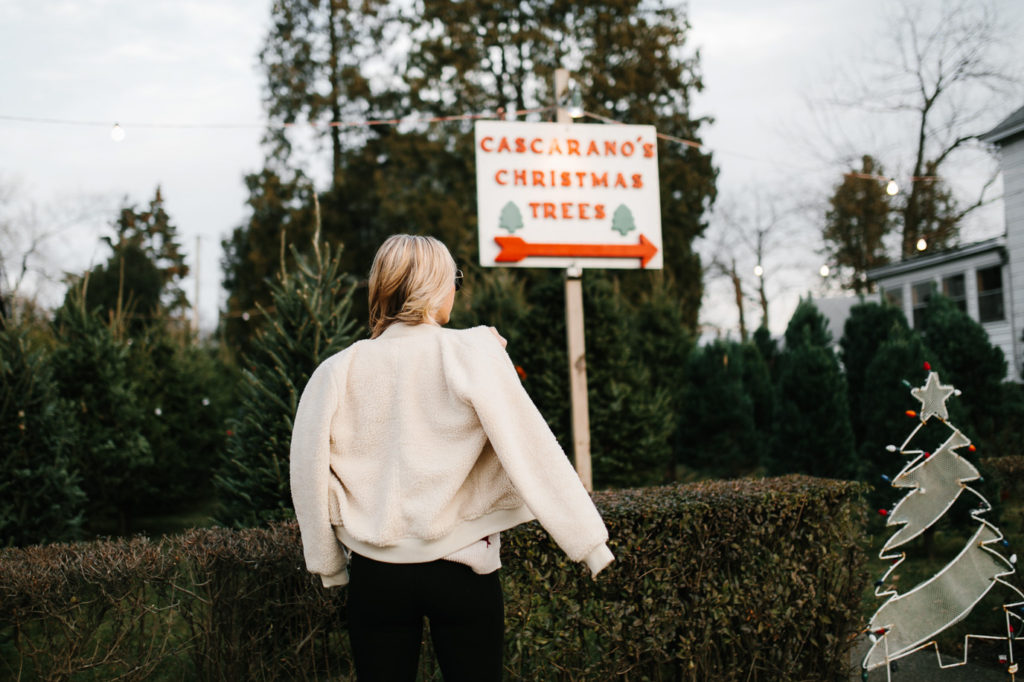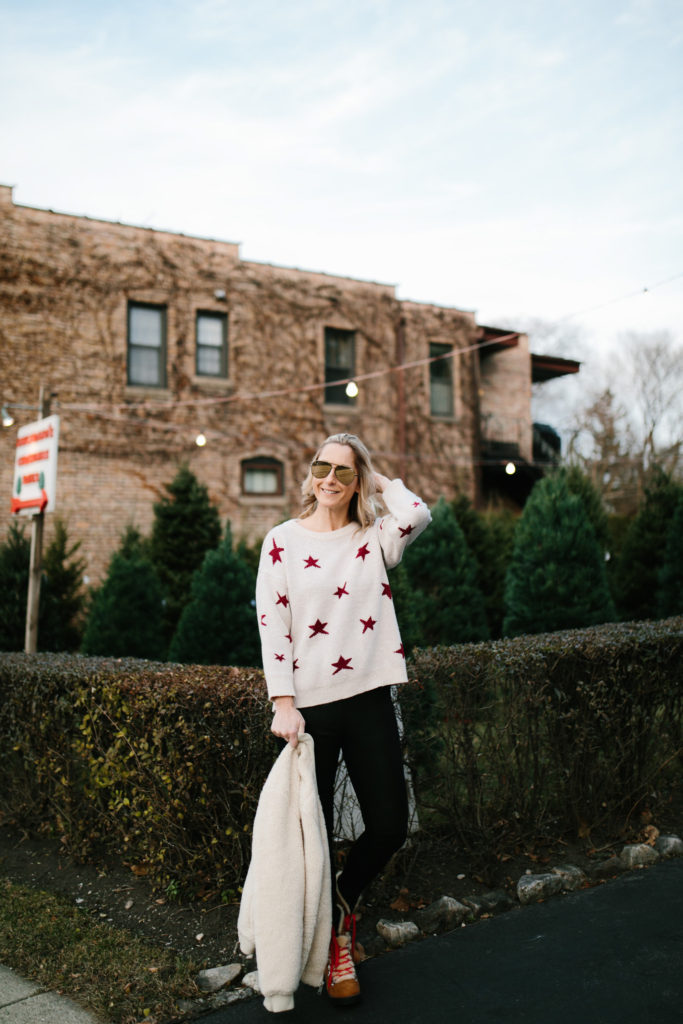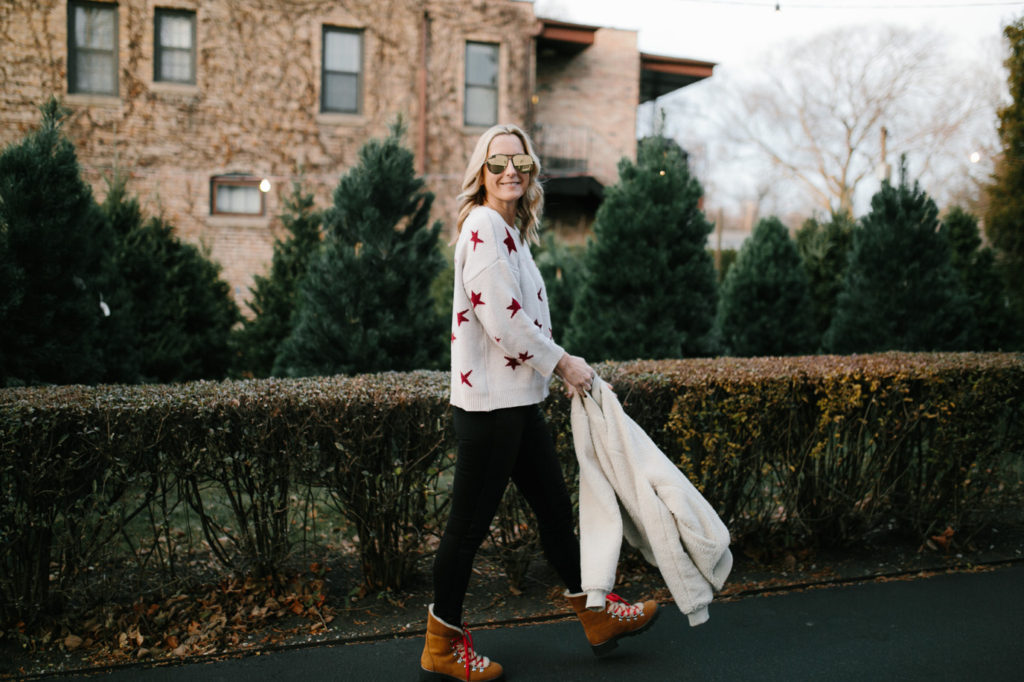 To shop the products featured in this post, click on widget below:

Photos by Jules Kennedy
Never Without Navy is also on Facebook, Instagram and Pinterest 
Thanks for stopping by!
L, M
SaveSave