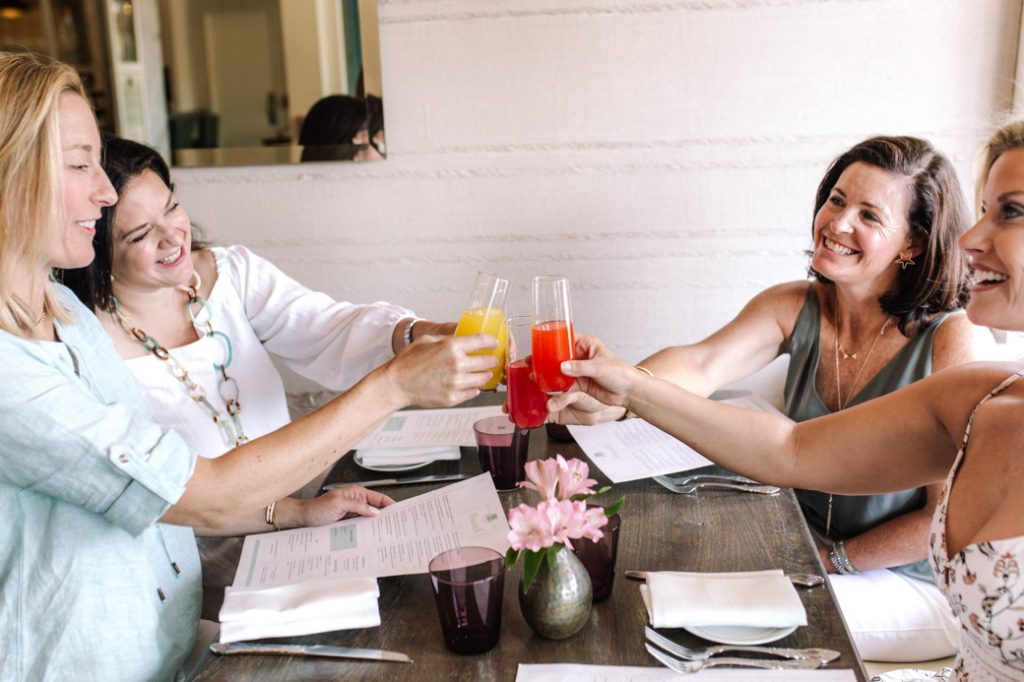 Brunch
That mid day meal that combines the favorite foods of breakfast and lunch served with a side of libations.
Growing up, heading to brunch meant going to a country club on special occasions and being treated to a large buffet spread that always included the infamous overflowing shrimp bowl and omelette station! I still enjoy a brunch like this on holidays but I am much happier to partake in the new landscape of brunching that has become increasingly popular.
Nowadays, brunch is a thriving dining experience that easily rotates into your weekend agenda. Whether you are catching up with family or friends, or dare I say recovering from the night before, brunch should be a nourishing, satisfying and therapeutic affair.
Most might think that brunch is more a of a city practice than a suburban one.  There might be some truth to that if we are just talking about brunch dining options at your fingertips. However, the North Shore suburbs of Chicago boasts one of the best brunch experiences in the area, that easily rivals any options one might find downtown. If you have not had the chance to dine at Guildhall (on any level), then let brunch be your first experience there!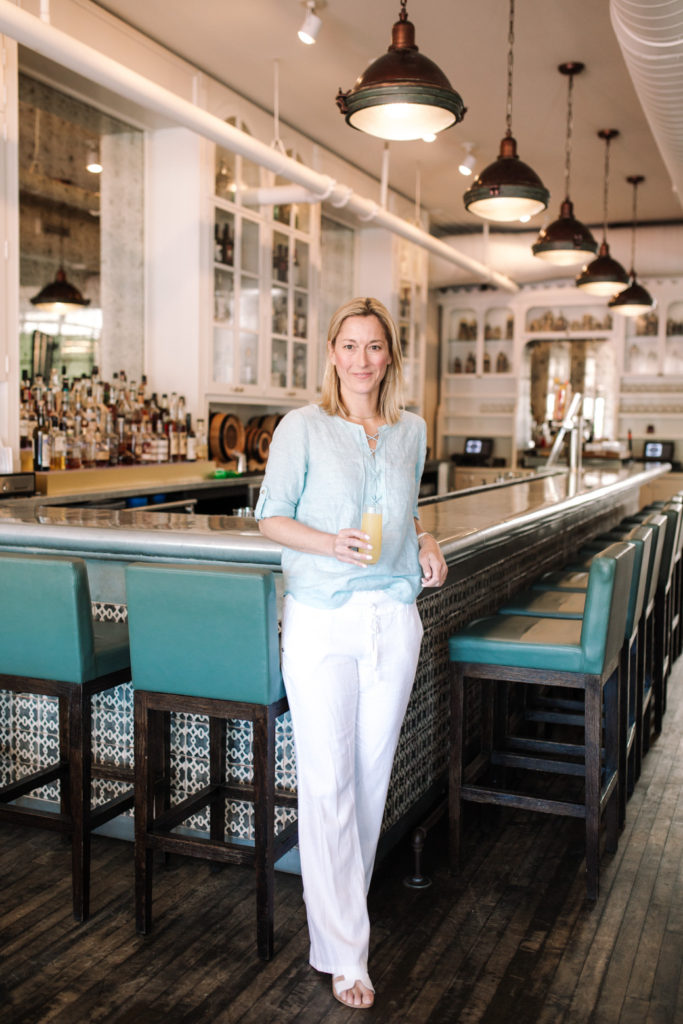 Guildhall Brunch
The suburbs, to the north of the city that wind alongside Sheridan road and the waterfront of Lake Michigan, are home to historic downtowns filled with boutique retails stores and sophisticated restaurants. These towns offer a tranquil escape from the urban commotion of the city. Glencoe is one such suburb, about a half an hour drive north of Chicago. Up until 2013 though, Glencoe could not necessarily lay claim to a sought out, full dining experience restaurant within its town. It was no surprise then, that the arrival of Guildhall was welcomed with open arms.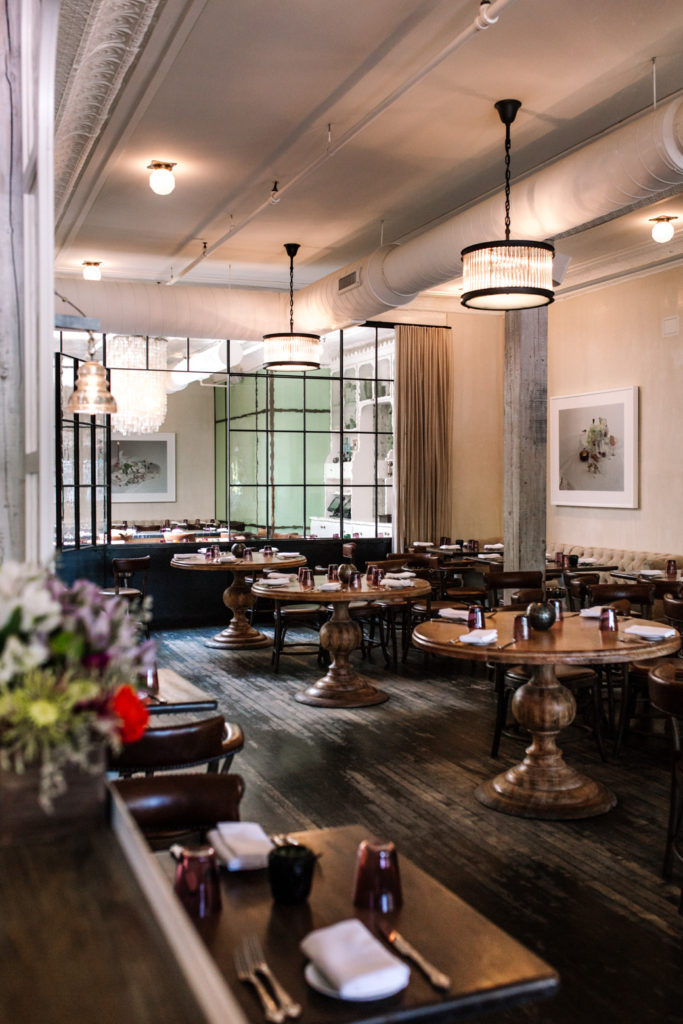 The Space
Whenever I choose to dine out, two things are a priority: the food has to be good and the space has to be visually appealing. Guildhall is easily a home run on both of these fronts. Taking over a space that once was home to a locally owned hardware and general store, a design team created a space that is rustic yet modern, comfortable yet chic, open yet cozy.  And in a time where every new space it seems has to be "Instagram" worthy, Guildhall manages to have a timeless and warm aesthetic interior that is always inviting.
A beautiful combination of textures and hues defines this space. Distressed wood, leaded glass window panes and leather cafe style seating are coupled with feminine grey, green, and violet tones.  The feeling is a perfect mixture of moody and bright. The richer ambiance towards the front of the restaurant is offset by large street-side windows that bring in plenty of natural light. The back boasts white painted brick walls, hightop tables and an open kitchen featuring white subway tiles. And situated right in between these two areas is perhaps my favorite space in Guildhall- a room enclosed in leaded glass with the most dreamy chandelier taking center stage and a skylight filtering in a warm glow.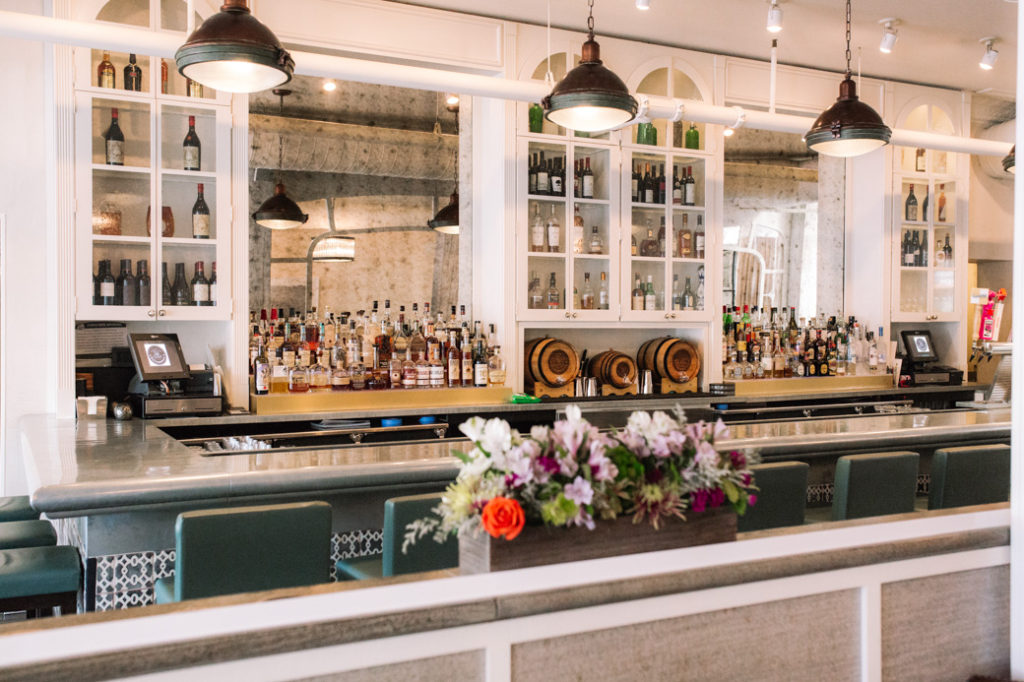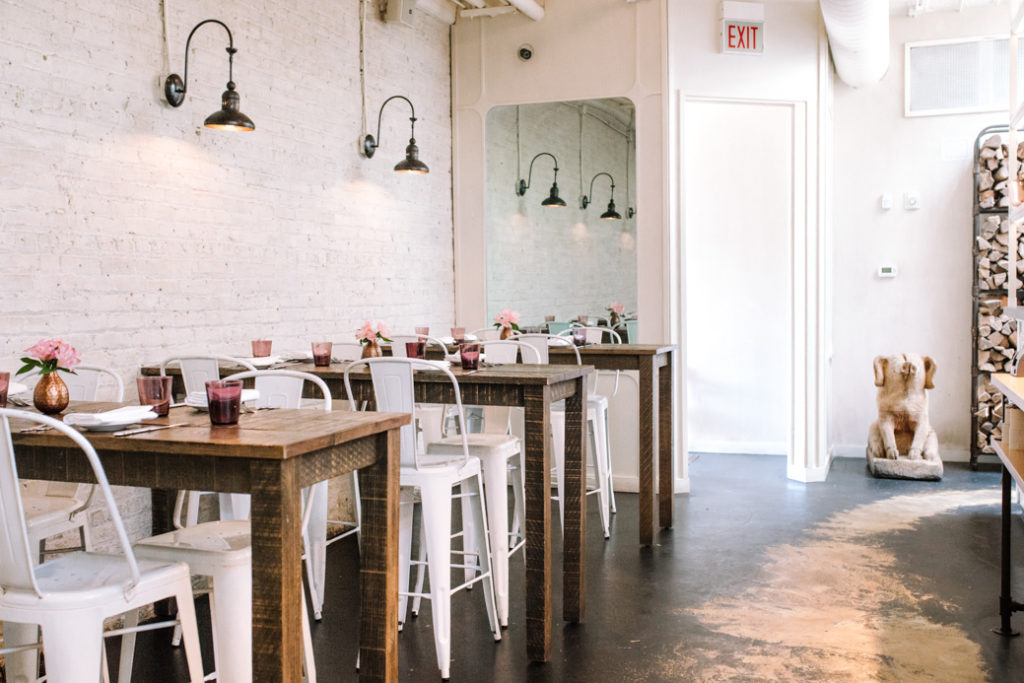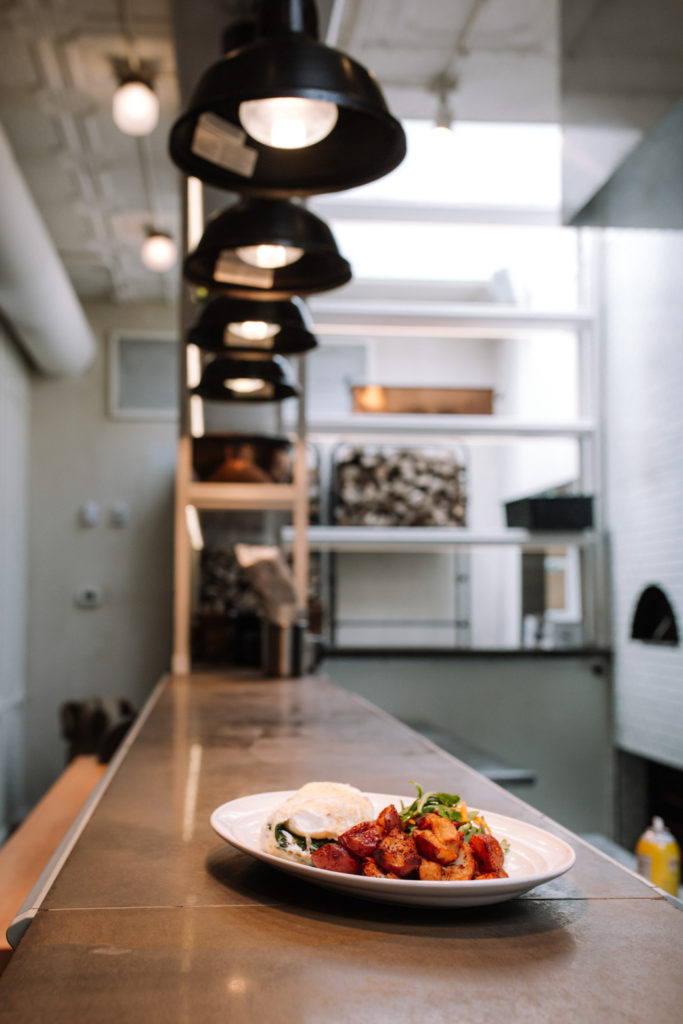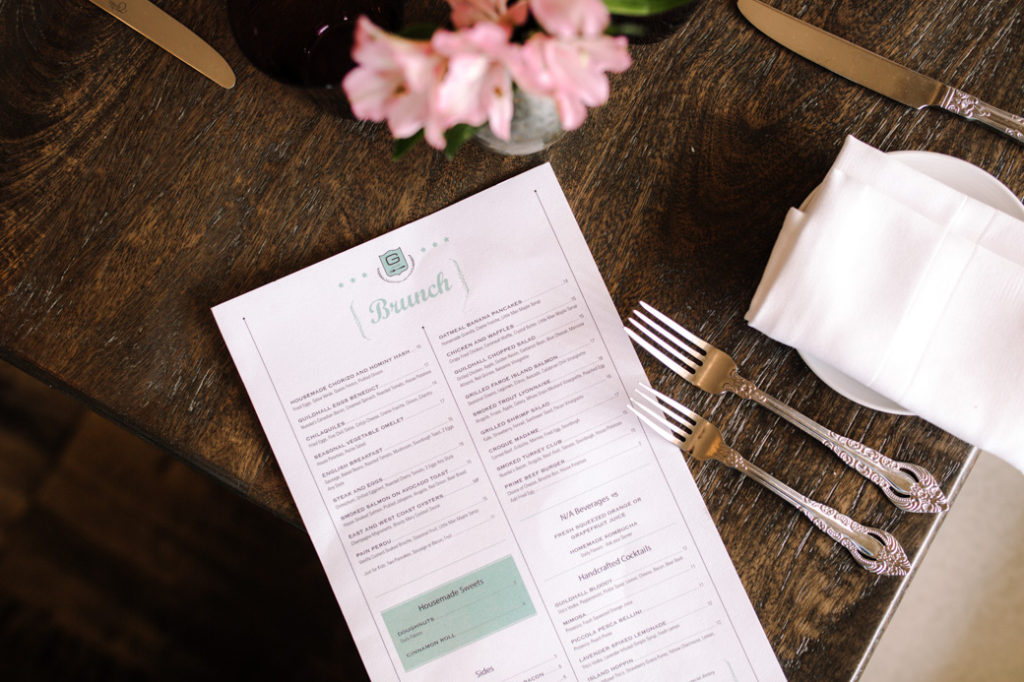 The Fare
Luckily Guildhall's space is on par with the drool worthy fare options. Guildhall offers a brunch menu that dreams are made of! The menu is approachable and familiar with all the dishes we have grown to love for brunch. And all are made with organic and locally sourced ingredients when possible. With that said, It is impossible to choose just one dish. My advice is to place an order for one of their handcrafted cocktails (the lavender spiked lemonade is a must!) and then hone is on the dishes to try and share as a table. After all, brunch is about partaking in a leisurely and enjoyable meal.
I have never been a fan of chicken and waffles. I do not like my food smothered in gravy. But at Guildhall, the chicken and waffles are on a whole other level. Four simple items that work seamlessly together while packing in a punch of flavor. And not an ounce of gravy in sight! What is brunch without eggs? Opt for the house made chorizo and hominy hash. A clever concoction of a dish that balances each ingredient perfectly. You can just taste each flavor! Finally, do not pass up on the Pain Pardu. A vanilla custard soaked brioche that literally has your mouth watering for the next bite!
And while bunching may seem like a very "adulting" thing to do, Guildhall prides itself on providing a brunch service that is family focused and kid friendly as well. It's no surprise then, that perhaps the most sought after item on the brunch menu is the homemade donuts. Only available during brunch, these baked gems are beloved by both kids and adults!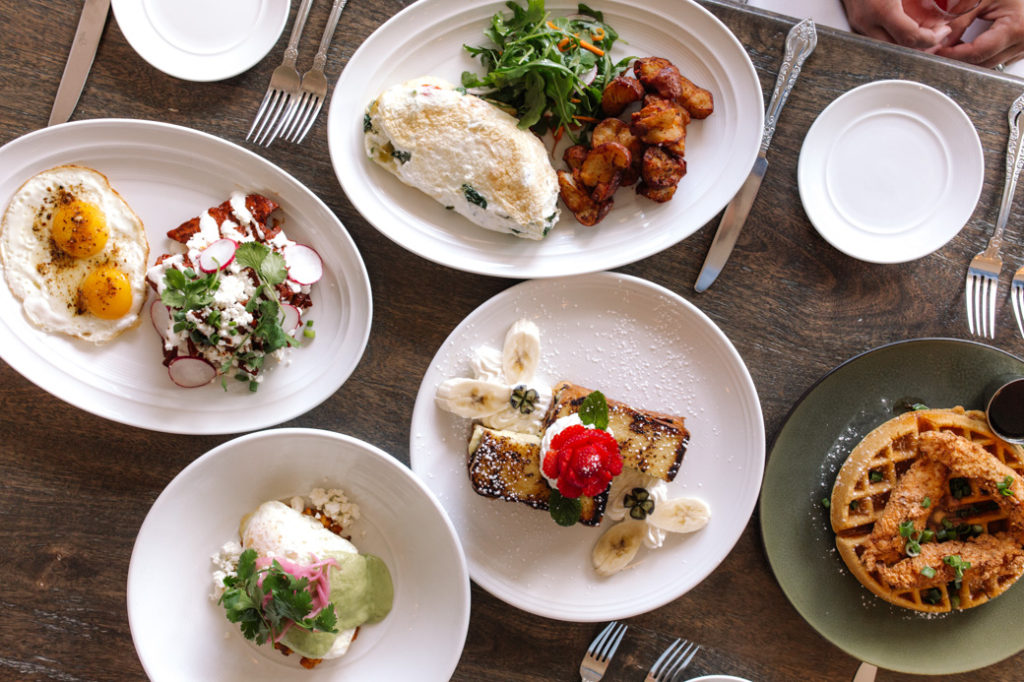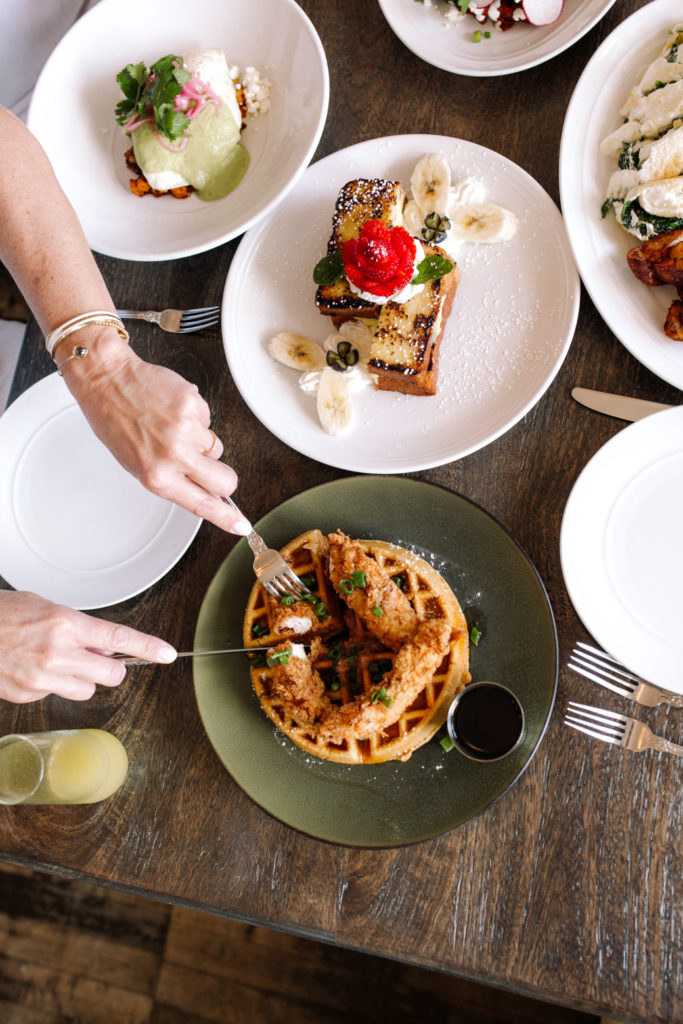 The Details
Guildhall is located at 694 Vernon Avenue in Glencoe, Illinois. The restaurant is open for dinner Monday-Sunday, lunch Wednesday-Friday & brunch Saturday-Sunday. Guildhall is also available for private events.
Photos by Jules Kennedy
You can also follow me on Facebook, Instagram and Pinterest 
Thanks for stopping by!
L, M