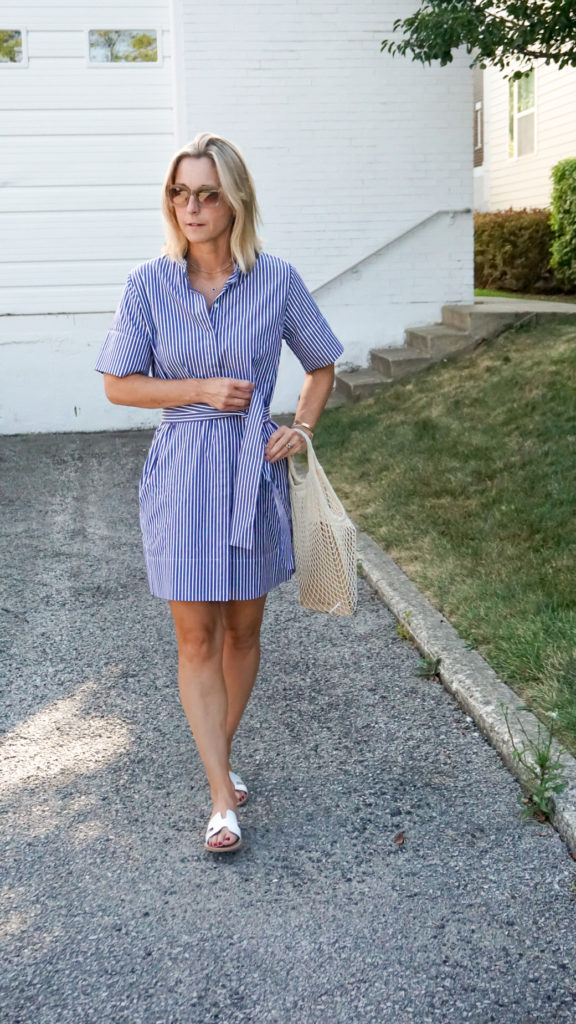 You know how much I believe in maintaining a capsule wardrobe with essential basics.  So when it comes to purchasing clothing, I really have worked hard this year at only investing in items that integrate well into the existing pieces in my closet. Items that I also will look forward to revisiting the following season. And probably more than any other brand, I turn to Everlane to find the quality and elevated basics I have trained myself to hone in on.
This summer I have mostly lived in denim shorts, white jeans, summer knits, linen button-downs, and basic tees. I really found that as the summer went on though, my closet was definitely lacking an essential summer basic: a go-to summer dress. An easy, breezy dress to throw on anytime time of day or night.  I knew when I came across this shirtdress from Everlane, it would become an instant classic that would stay in my closet for years to come. Effortless on its own, I feel only a little additional styling is needed when I wear it.
How to Style a Shirtdress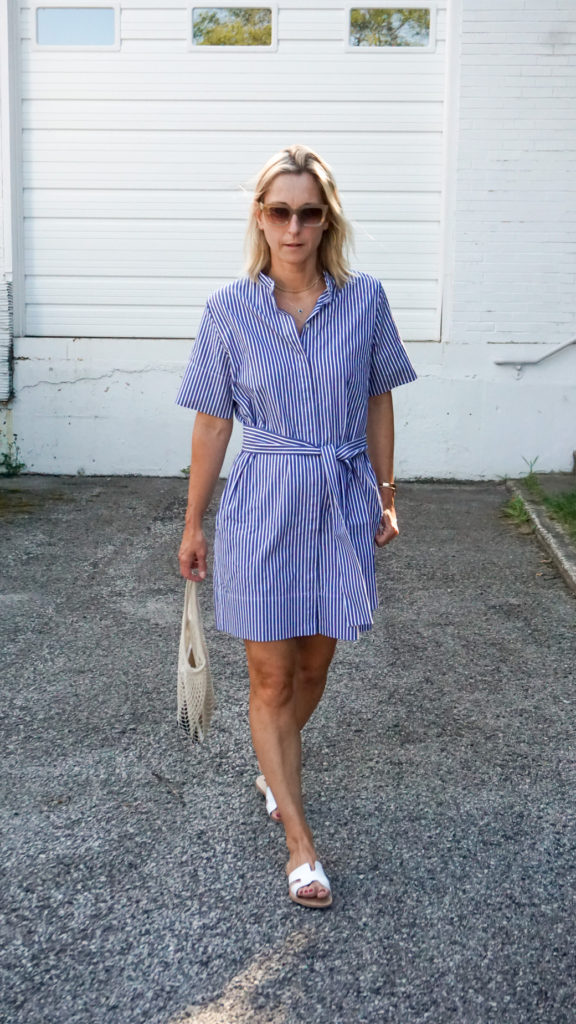 Shirtdress here // Sandals here // Bag here // Sunnies (not available)
A shirtdress embodies a simple, classic and clean look with forgiving lines. It is a silhouette that works well on just about everybody type. Sometimes though, a shirtdress can look like you are wearing, well, an oversized men's shirt. That's why I love this style from Everlane. By adding this thick sash tie to it, it brings the right touch of feminine detail to this structure by drawing in the waist. I love it tied in front, in the back or belted. The fact that this dress is collarless also softens the look of the structure.
I added delicate layered gold jewelry and a sleek summer sandal to achieve an easy everyday look. For an added layer, I like the idea of pairing this dress with a long, open summer knit cardigan. A loose v-neck pullover summer knit would also drape nicely over this dress. A fitted tank would work well under this dress with a few buttons left open at the top, exposing a pop of white or pop of color.
As an alternative to sandals,  I have worn this dress with my retro red Vans here for a different spin on a casual look. To take this dress from day to night, I like an espadrille wedge or a sleek high heel sandal. I think the dress in navy would be the best option for the dressiest version paired with gold, strappy sandals.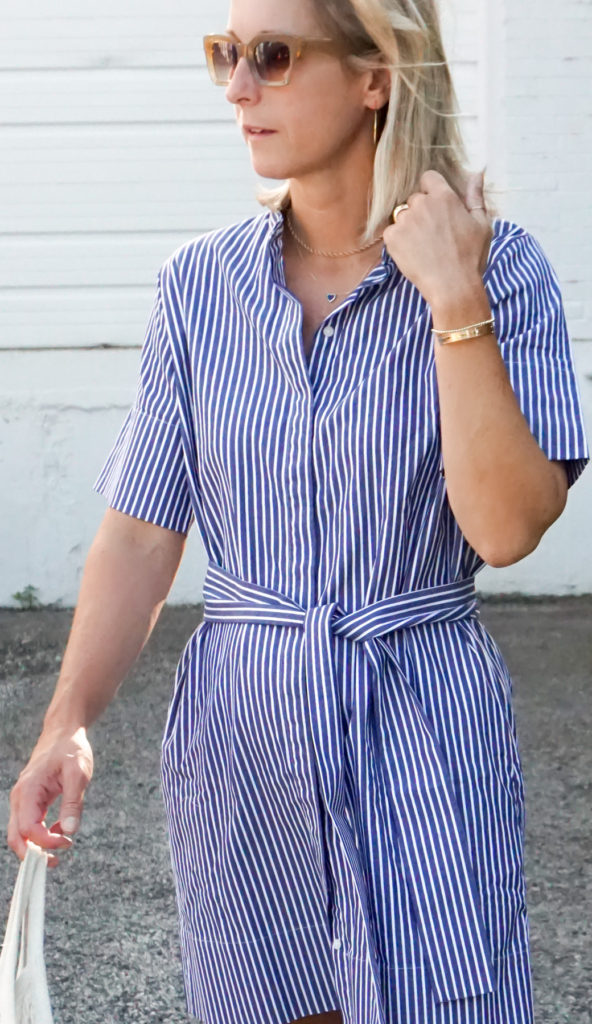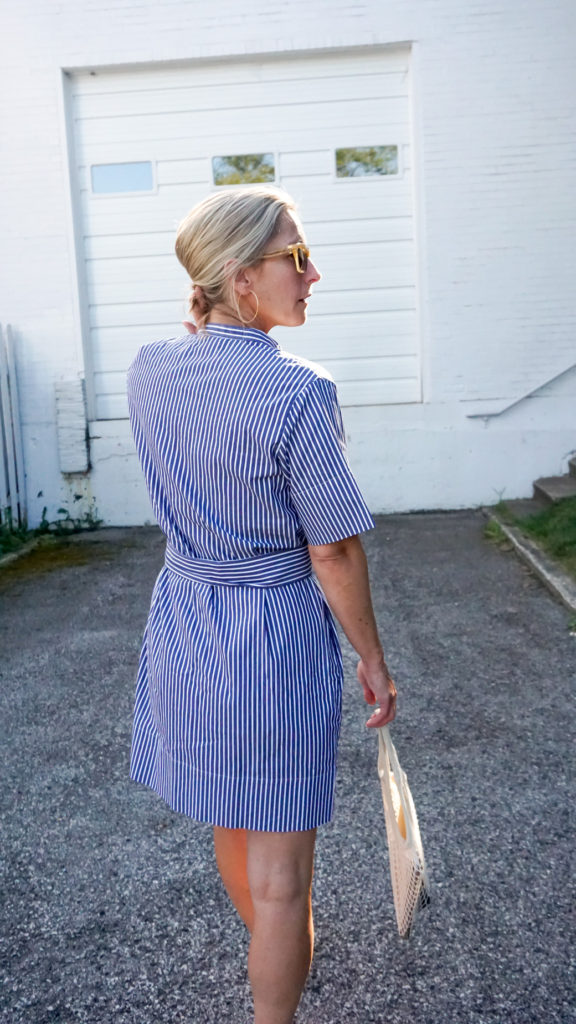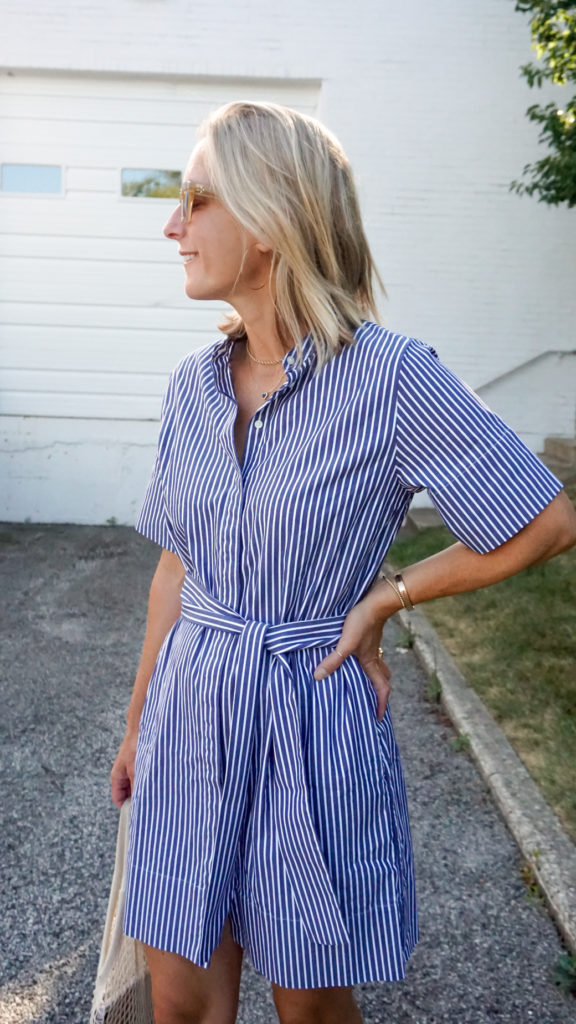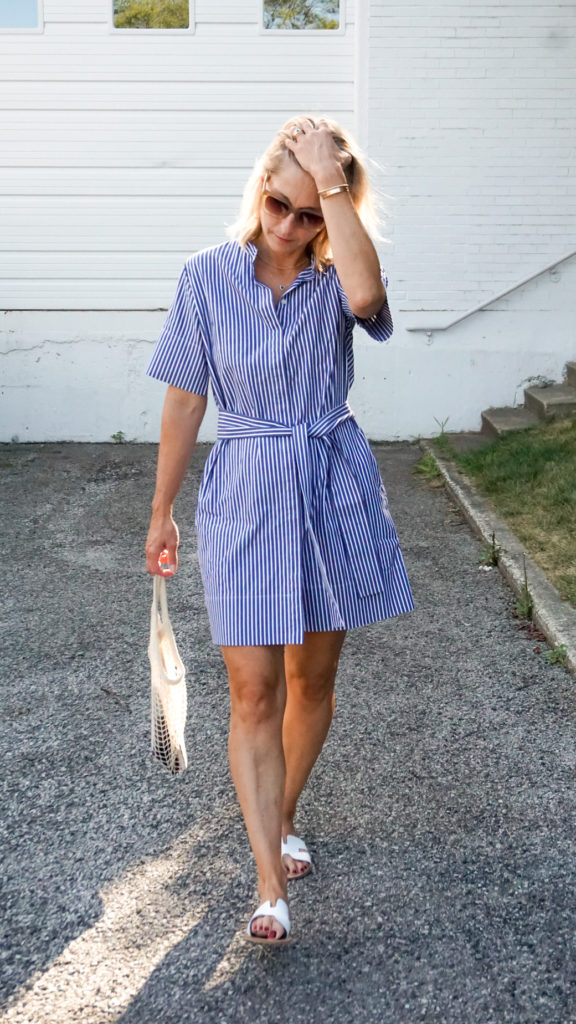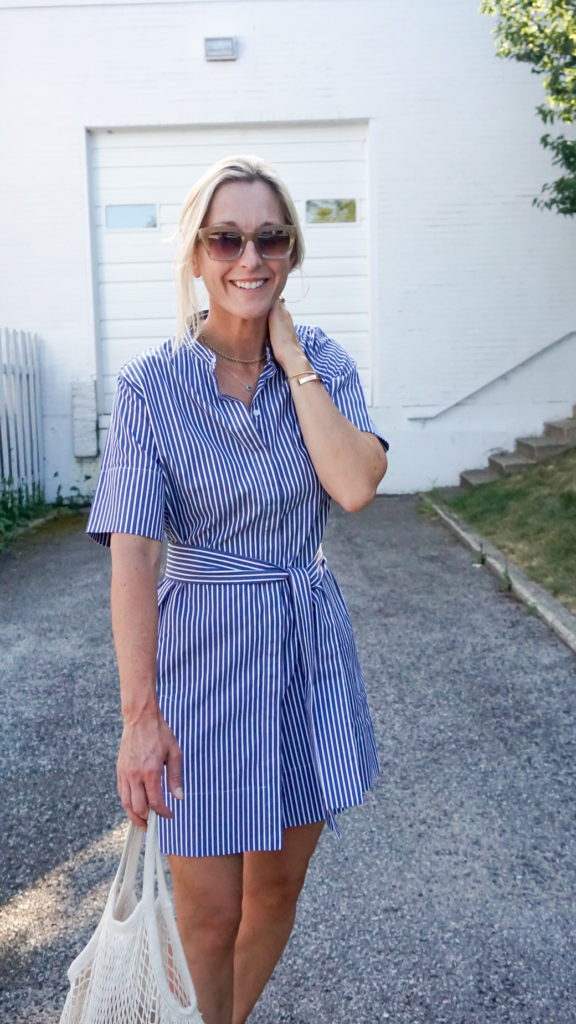 To read more on why I love Everlane head here:
You can also follow me on Facebook, Instagram and Pinterest 
Thanks for stopping by!
L, M