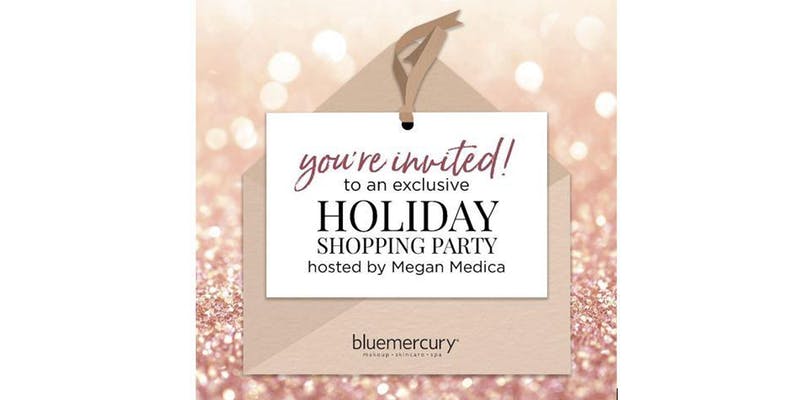 I am usually that person that will not even think about Christmas until the day after Thanksgiving. Yet I am now in the position where I have to plan my holiday content for the blog way in advance, usually meaning the start of November, forcing me to hit the holiday displays early! I have to say, I am not that mad about it. I feel super organized. My wrapping paper, Christmas decor additions and holiday outfits are already taken care of thanks to the blog! It feels good!
Next up is to get a head start on some holiday shopping! And what way better way to kick off the holiday shopping season then with a beauty event. I hope all my local gals (and guys!) will be able to join me at Blue Mercury in downtown Lake Forest Market Square this Thursday, November 15th from 7-9 for an exclusive holiday pre-party event. We will sip, snack and shop the shelves for gifts and holiday beauty needs. But the best part of course comes in the form of a discount!
Benefits of hitting up this Blue Mercury Holiday Party with me are the following:
10% off purchases over $100
15% off purchases over $175
20% off purchases over $250
+ there will be a deluxe "Holiday Treasures" gift with a purchase of $150 (or more!)
AND there will be a couple of beauty giveaways!
To signup for the event (it's free of course!), simply head to the link here: Blue Mercury Event Sign-Up
Feel free to bring friends and share with others!
Exclusive Blue Mercury Products
In the meantime, to get you excited, I am sharing some of my favorite gifts sets and items below that I think are worthy of a purchase for value and content. They are also all exclusive to Blue Mercury!
Darphin Exclusive Stimulation Set

Darphin is a no joke skincare line, especially when it comes to anti-aging products. Their full size Stimulskin divine cream is a best seller and part of this set. Complimentary products included are the Stimulskin Plus Eye, Stimulskin Plus Mask, and 8 flower essential oil elixir!
Lune + Aster Polished + Powerful Quickstick Trio Set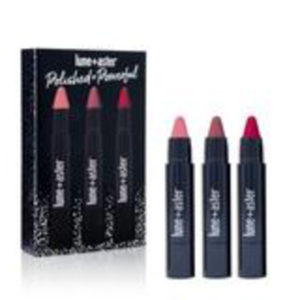 I swear by this line's BB cream so I love the idea of this moisturizing lip set as a stocking stuffer. The holiday appropriate shades come in full size and are packed with all things vegan!
M-61 Powerful Skincare Hydrate & Go Must Haves

If you are somewhat familiar with Blue Mercury, then you know the M-61 exfoliating facial peel wipes has cult favorite status! In addition to these, you have your cleanser, serum, eye cream and moisturizer making this the perfect travel set!
Trish McEvoy "Voyager" Planner

Prooooooobaly most excited about this Trish McEvoy planner. The colors palettes offered are so on point for winter and holiday beauty! Plus you are receiving some great prepping products! Trish has absolutely been my go-to make up brand for years!
Virtue Blue Mercury Recovery Set

The Virtue haircare line has been Oprah approved so maybe enough said there? Offering the first of its kind, Virtue haircare is embodied with Alpha Keratin in its purest form to help repair damaged hair. Their products are so perfect for winter hair care!  This set is currently sold out on-line but will be available in store on Thursday!
I hope to see most of you this Thursday!
You can also follow me on Facebook, Instagram and Pinterest 
Thanks for stopping by!
L, M