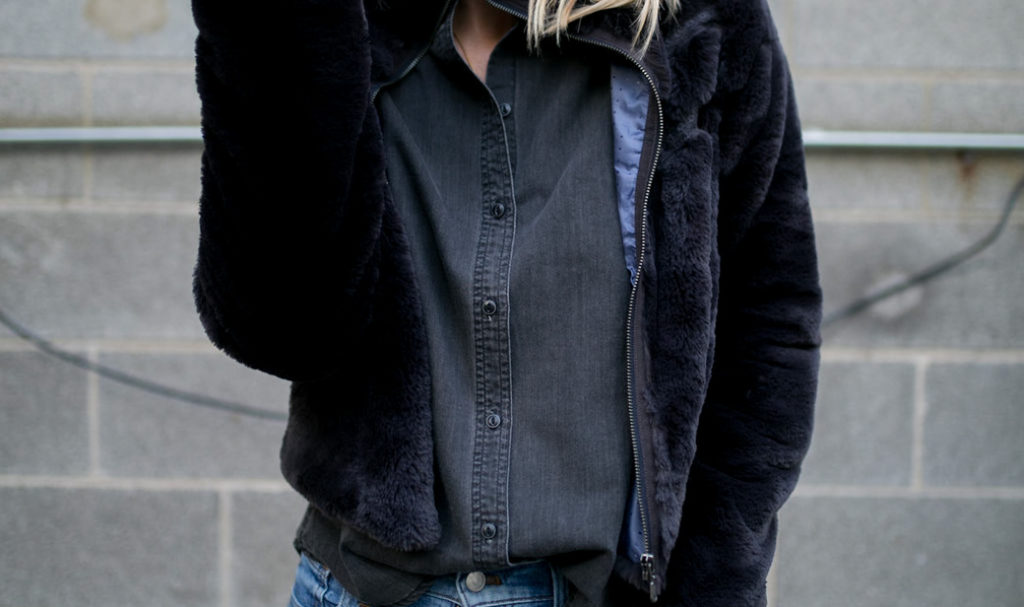 Holy Brrrr!!! I planned this post appropriately because coat season has officially landed in Chicago. For the moment I am not too mad about it though. I am really digging the faux fur that is out there this season and I cannot wait to get in it. We can credit and thank the popularity in faux fur to animal rights and welfare advocates! And with the increased popularity of faux fur, manufacturing technology over the years has developed to give faux fur the same qualities and textures as real fur. With today's faux fur you can expect the same level of softness, richness and comfort but not the heaviness or price tag that comes with real fur.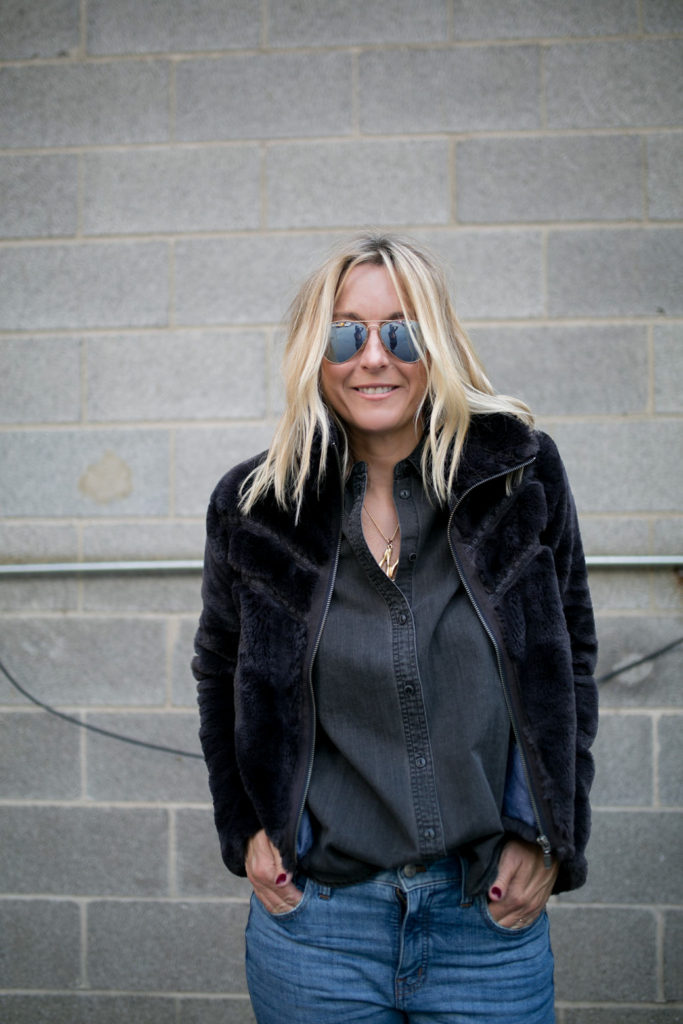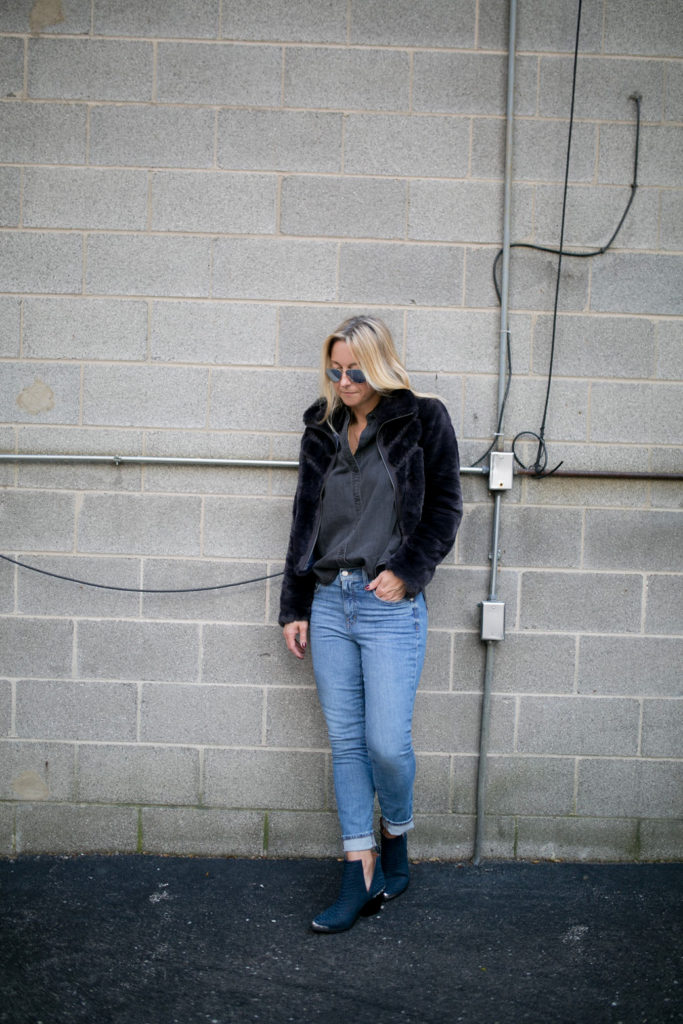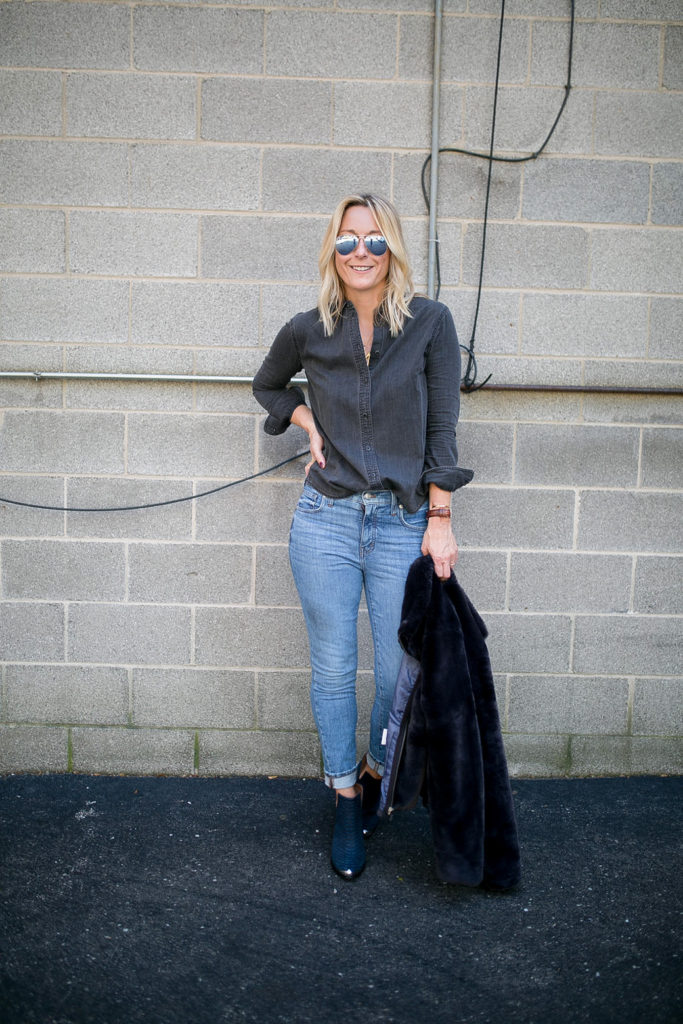 Jacket here // Button Down here // Denim here // Necklace here // Boots here // Sunglasses here
There are so many great faux fur jackets and coats to scoop up right now.  The one I am wearing here was the first one I eyed this season. The color I am wearing is available in stores while on-line offers two more color options. Another favorite in my closet this season is this one from BLANKNYC. For under $100 it is an easy purchase! The cut is perfect to either wear it dressy or casual. It too has other color options to choose from.
I have rounded up a few more of my favorites below. They really are perfect for throwing on with a pair of denim or adding to a cocktail dress for the holidays. Not only are they a style upgrade to just about any outfit but they make so much sense to invest in for keeping warm this winter.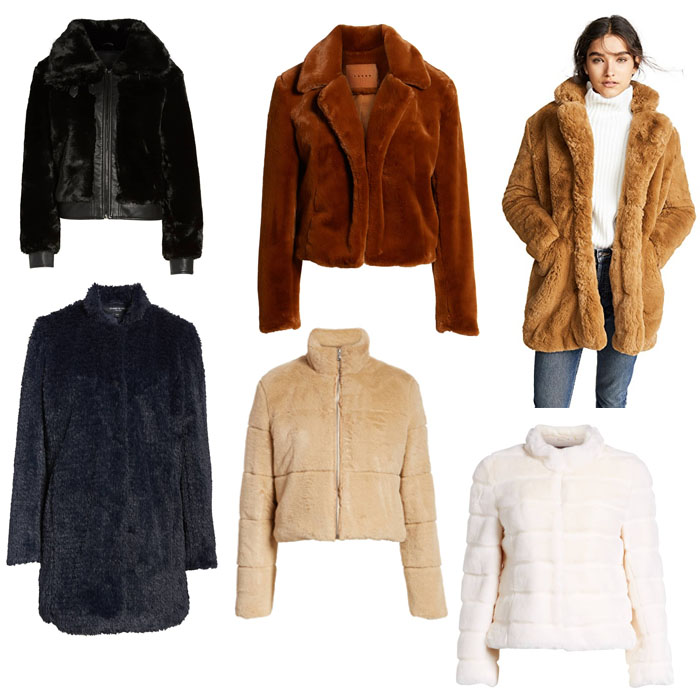 1st Row: Black Jacket here // Brown Jacket here // Brown Coat here
2nd Row: Navy Coat here // Sand Jacket here // White Jacket here
You can also follow me on Facebook, Instagram and Pinterest 
Thanks for stopping by!
L, M