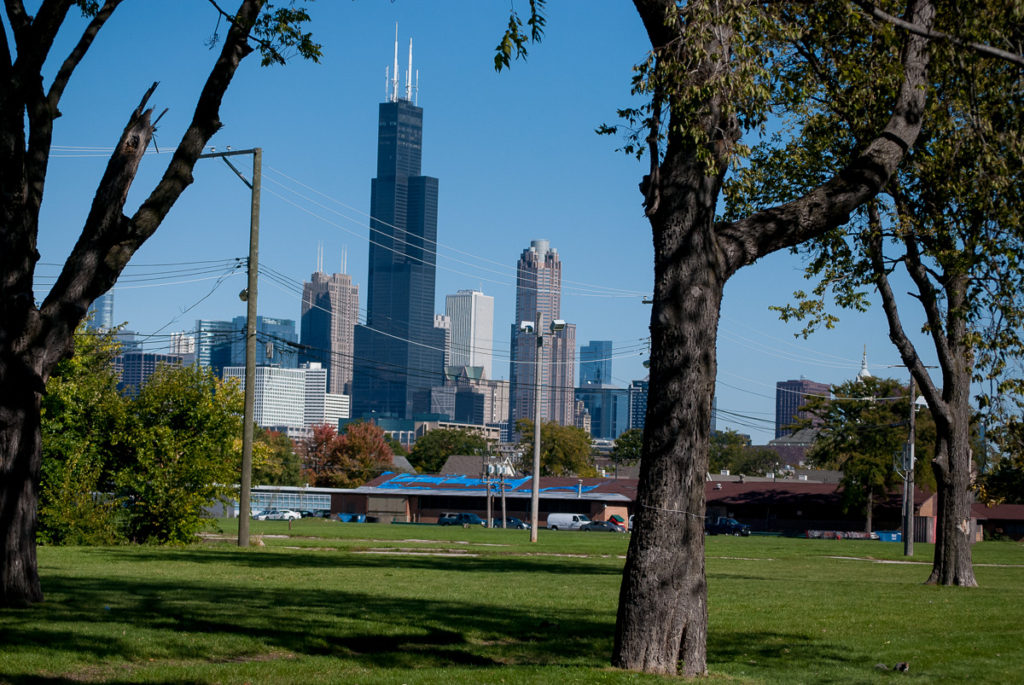 Pilsen and Wabash Arts Corridor
Growing up, the city I knew consisted of the Gold Coast, Wrigleyville and Lincoln Park. While these areas continue to be some of my favorites, they are some neighborhoods off the beaten path that really are worth exploring. Today on the blog I am bringing you two of my recent favorites: Pilsen and the Wabash Arts Corridor.
PILSEN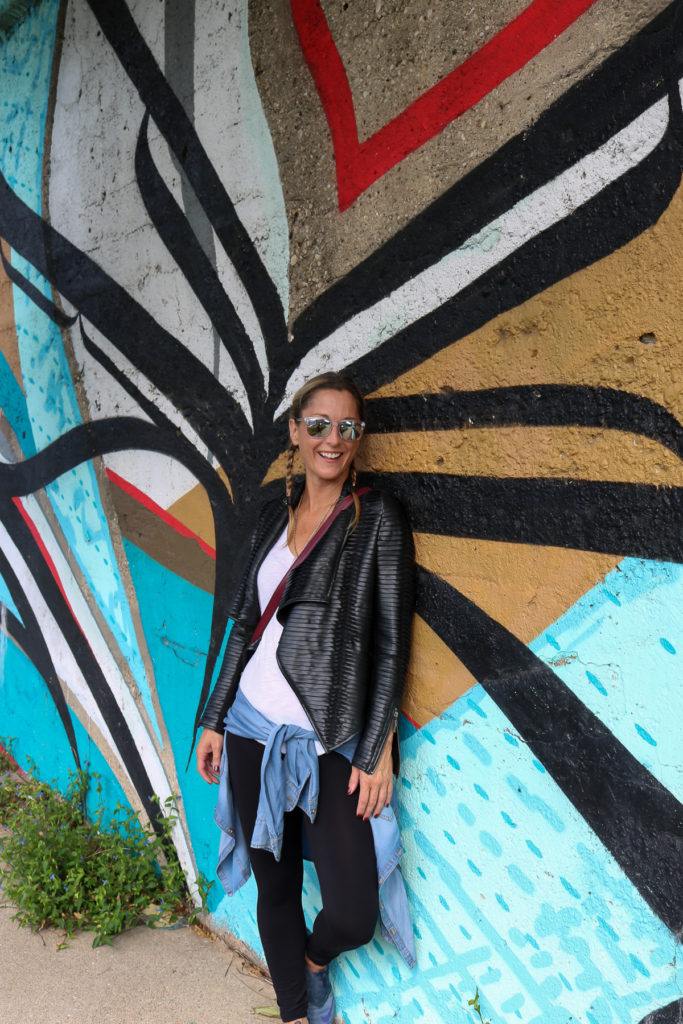 Located on the lower West Side of Chicago, Pilsen is a neighborhood bursting with artistic culture. Vibrant murals cover the fronts of homes, flank the railway lines and adorn businesses on just about every block. Coming into the neighborhood, drive down 16th street to catch the wall murals along the railways. But go park on 18th street and walk around to capture the murals throughout the neighborhood. Added bonus of being southwest of the city: parking is a breeze and readily available on most streets.
The artistic energy is also present in art galleries and studios throughout as well as one of the city's best museums, The National Museum of Mexican Art. Pilsen has a strong and close-knit Mexican community. So it is only fitting that a museum of this kind is housed here. Admission is free and while the museum is small, it is both visually stimulating and thought provoking. I highly recommend coming here. An added bonus is that between now and December 11th, 2016, the museum is hosting its annual Day of the Dead Exhibition.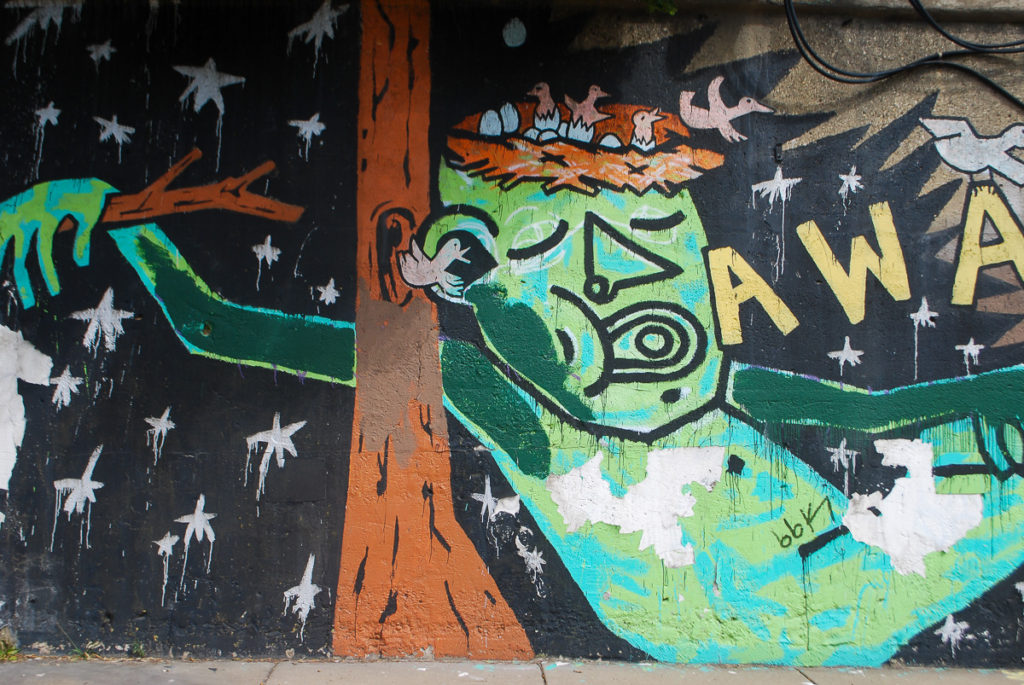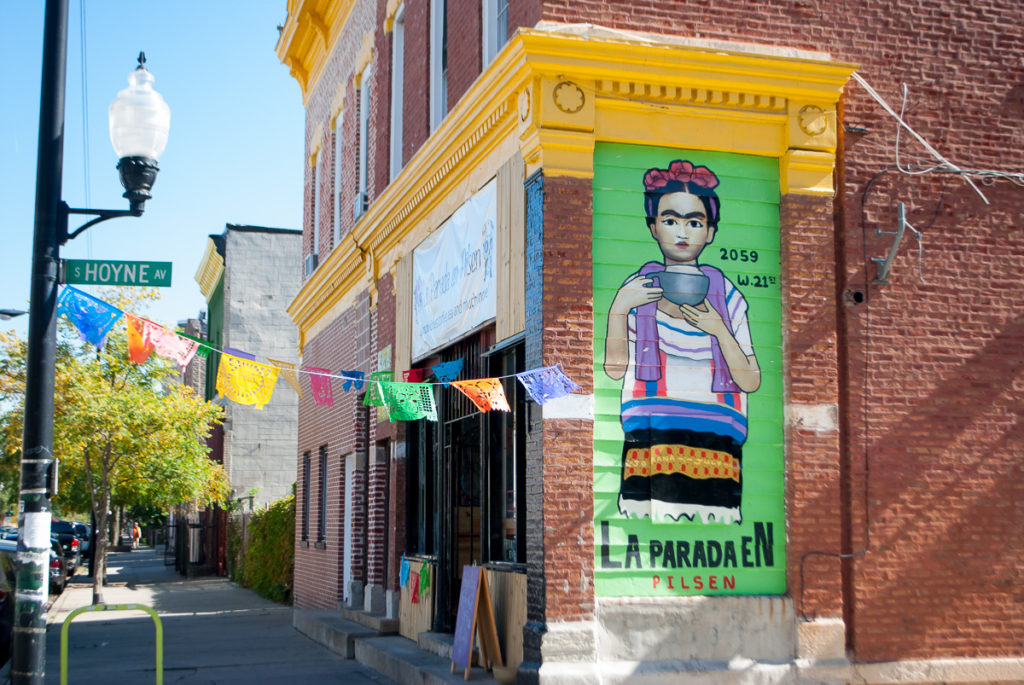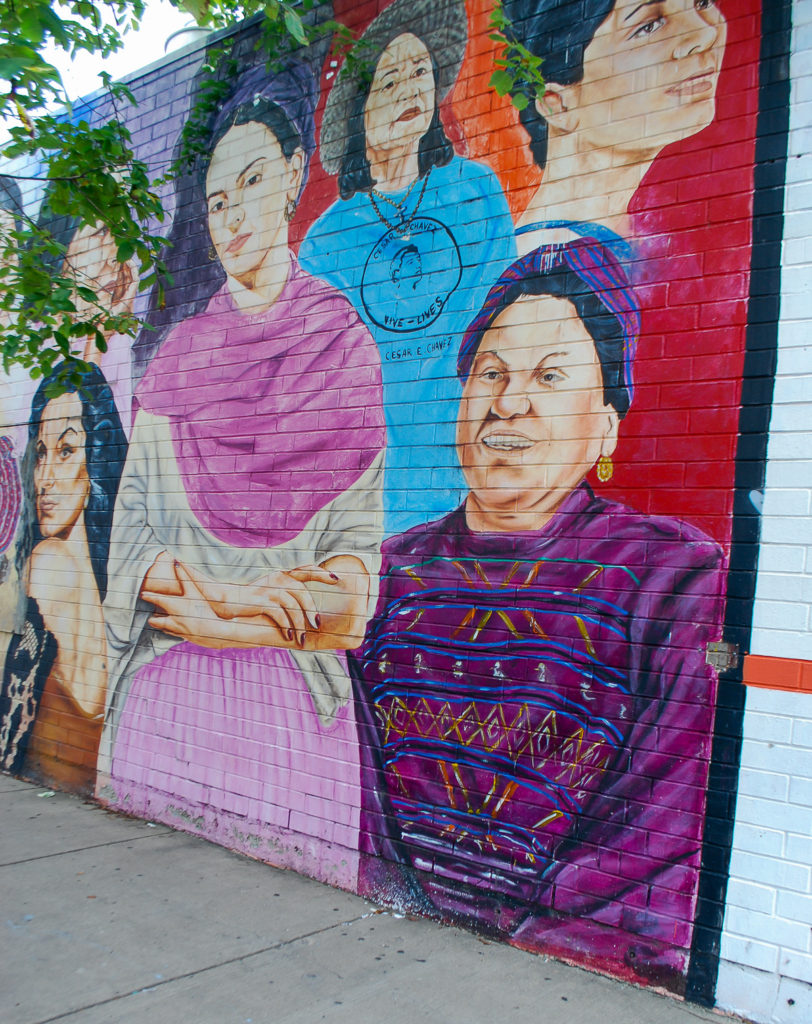 No neighborhood is truly worth exploring in my opinion without a bustling shopping and dining district! Authentic Mexican cuisine is abundant in Pilsen as well as a great collection of vintage shops, independent coffee houses and hipster bars. Walking down 18th street, you can grab a taco from a street vendor. Fresh corn, limes and mangoes from a farmer's truck. Or a sweet treat at one of the Mexican bakeries. Speaking of treats, you cannot leave Pilsen without first stopping at La Michoacana Premium-Del Panda for its incredible variety of ice cream, sorbet and fruit pops that go beyond your typical flavors!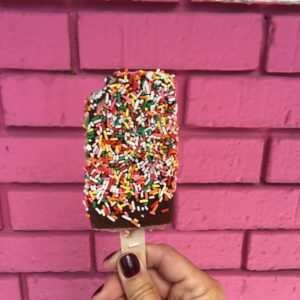 In terms of retails offerings, Pilsen has a great collection of eclectic and eccentric stores. If you have a love of vintage then you have come to the right place! From clothing, furniture and vinyl records there are some unique finds!
My personal favorite is Modern Cooperative, which offers a blend of two of my favorite interior design styles-mid-century and modern! In addition to carefully restored furniture and modern offerings, this store has a great selection of gifts, jewelry and greeting cards. As well as a very impressive vintage glassware collection that is very reasonably priced!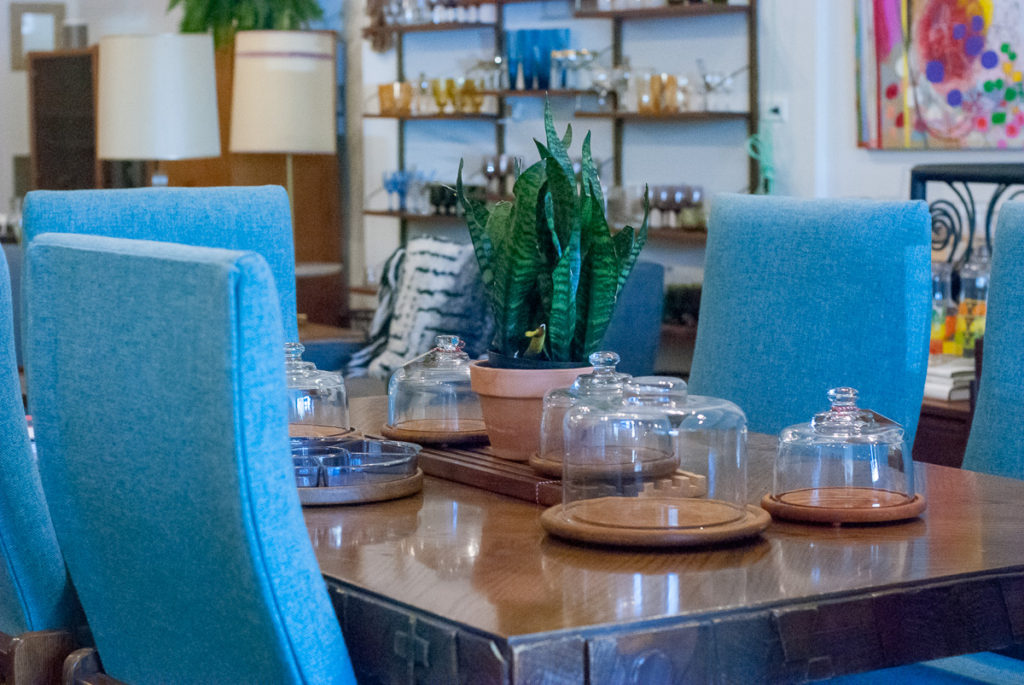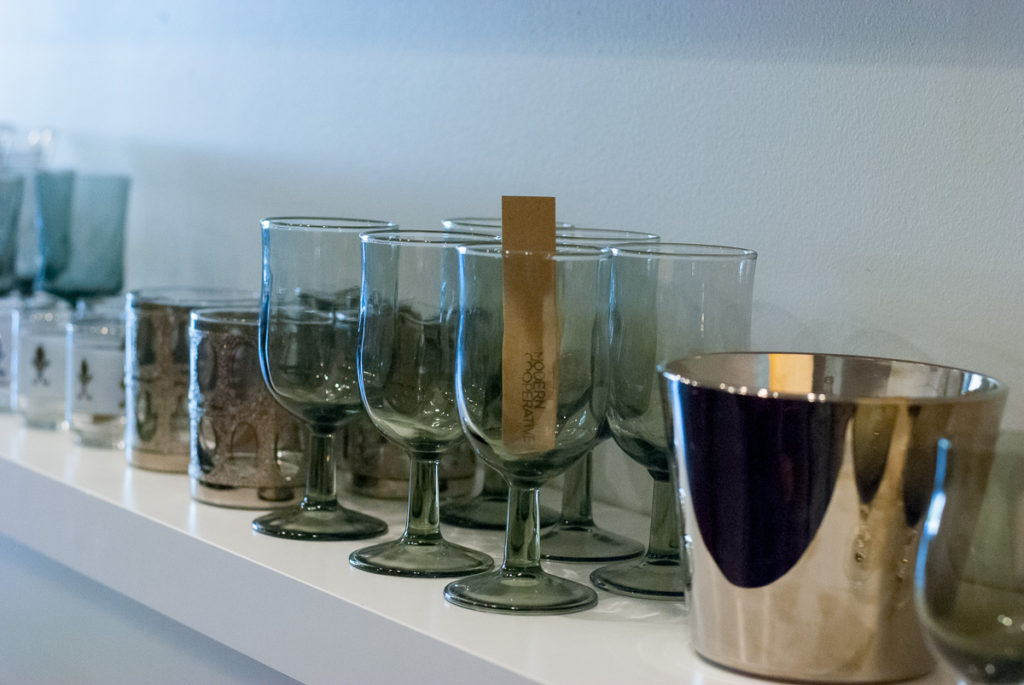 Another not to be missed treasure in Pilsen is the Textile Discount Outlet . Walking in only made me I wish I was good with a needle and thread! This warehouse offers a massive section of fabrics that seems at first glance to only cater to the more apparel side. But as you stroll room to room through the organized chaos, there are plenty of offering in upholstery as well. Looking for trim or fringe? Their offerings seem endless!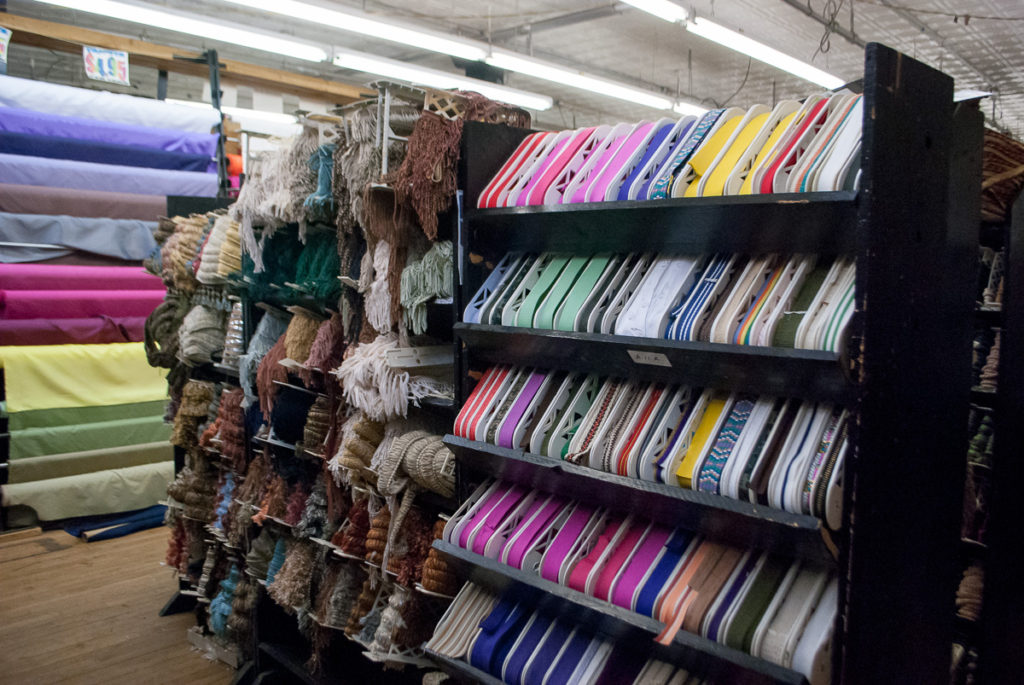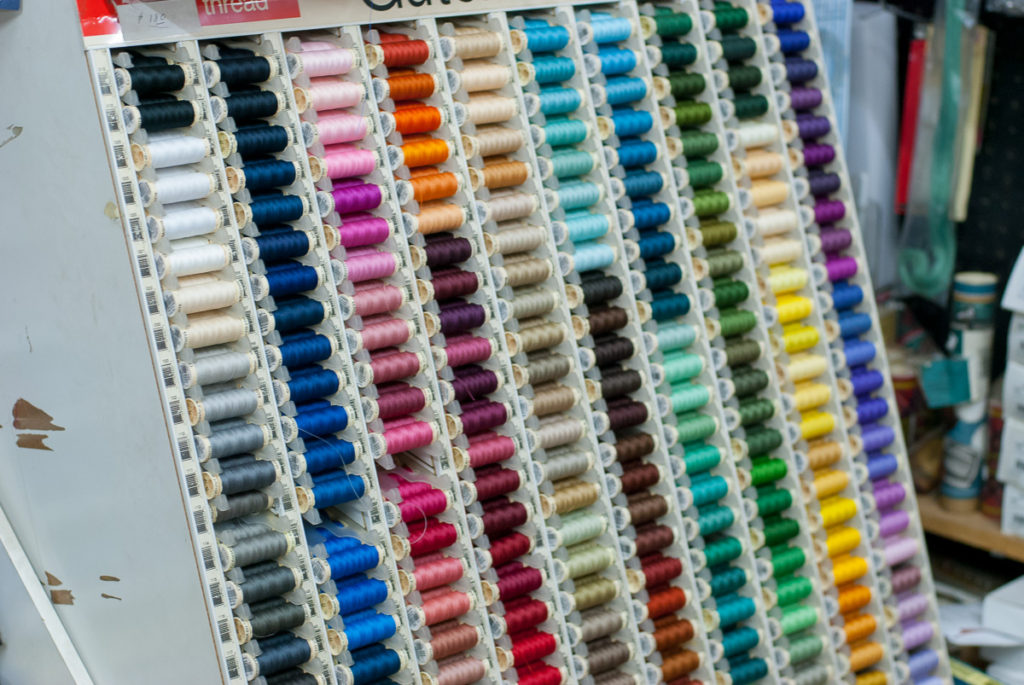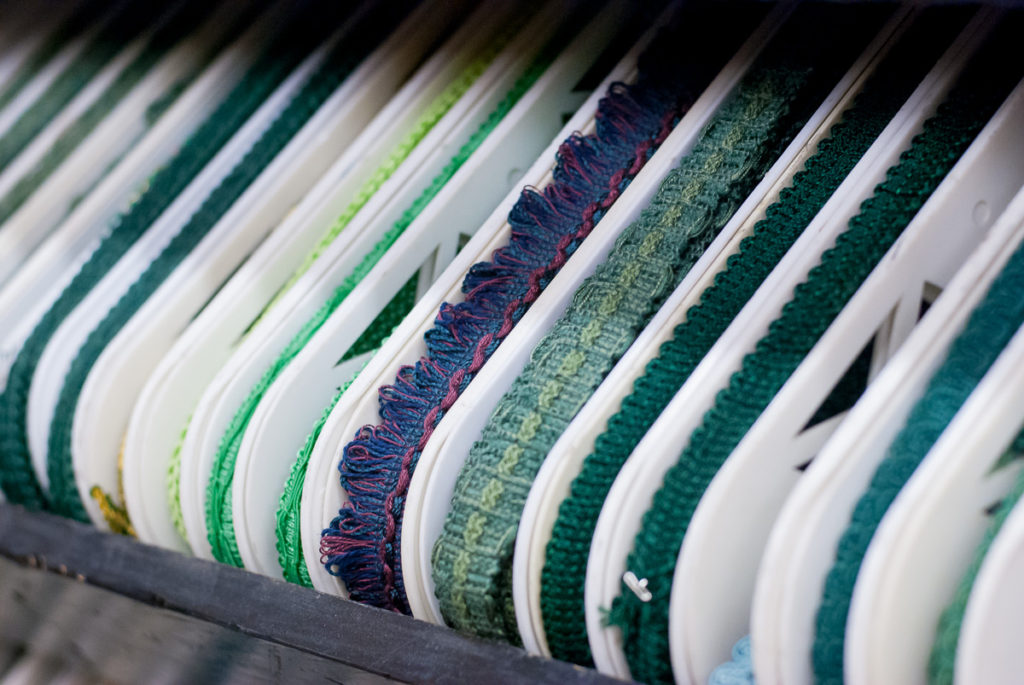 Wabash Arts Corridor

After visiting Pilsen I became intrigued with the concept of mural art. And soon discovered that it is not limited to this area in Chicago. Three years ago, Columbia College, a liberal arts school in the South Loop of Chicago started adding mural installations to the local area as a way to connect with businesses and the cultural assets of the district. As of May of this year, over 40 murals have been completed in the district from contributions of artists all over the world.
While at any point you can go down there and walk around the area to take in these incredible murals, The Corridor will be having it's 3rd Annual WAC crawl on Friday, October 21st , 2016. This free public event is centered along Wabash Avenue from Van Buren to Roosevelt. Showcases the murals (with students from Columbia College acting as docents) as well as other festivities of live music stages, dance performances and area restaurants and bars setting up shop with specials throughout the evening.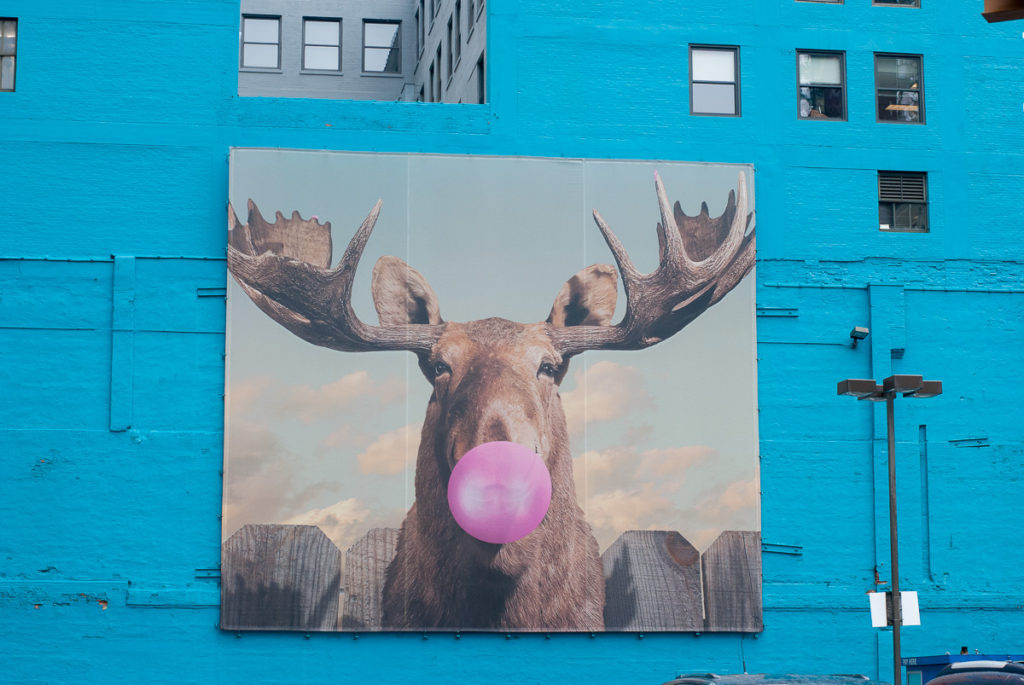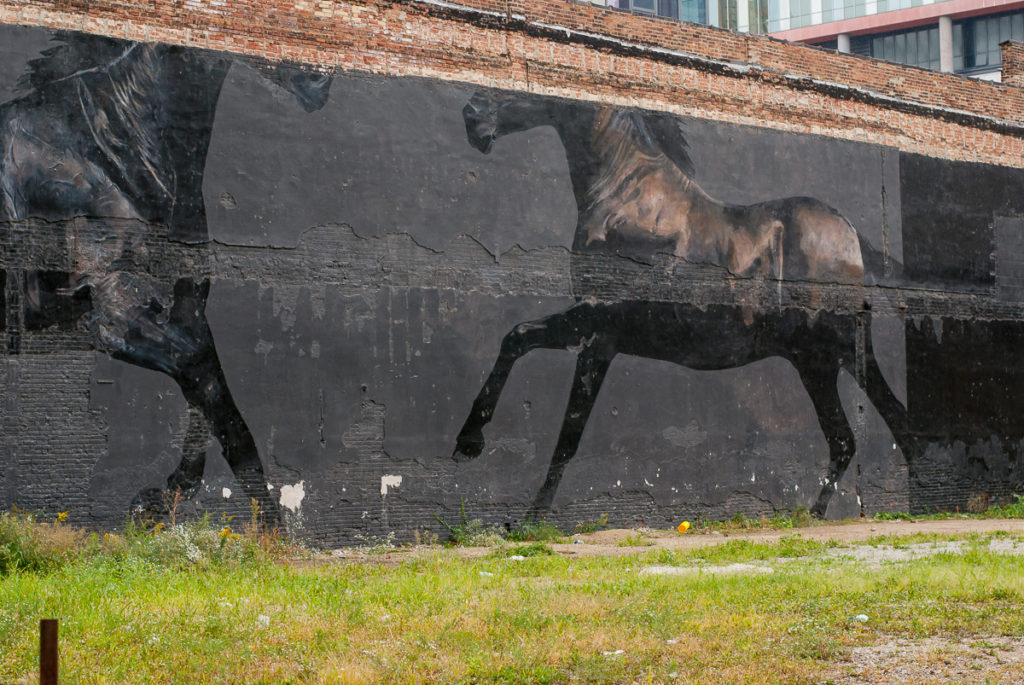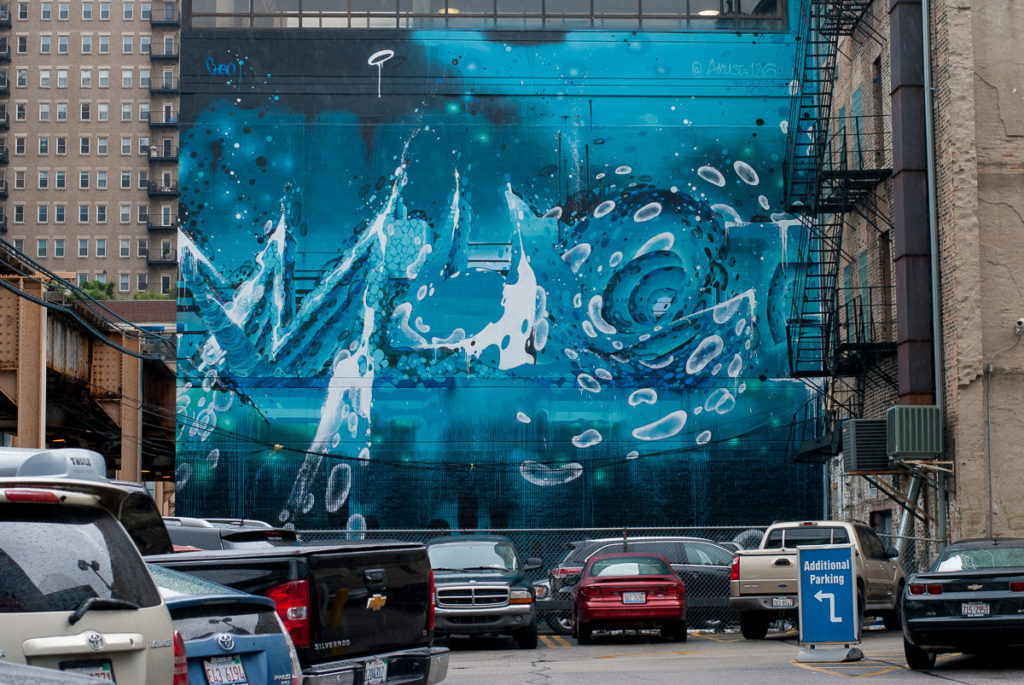 Now is a great time of year to be heading to these neighborhoods between the events happening in these areas. The cool, crisp days making it perfect for walking around!
Thanks for stopping by!
L,M