Looking ahead at our calendar, I realized that Sunday June 17th, this year's Father's Day, is completely schedule free. No baseball, no other sports, no end of the school year or out of town commitments. Our family has a day as a family and chances are the weather will be nice and barbecuing and boating will be on the agenda.
Now if I want to look back on the calendar, my eyes might drift to Sunday May, 13th, this year's Mother's Day. That day looks a bit different. On that day, a 8:00 a.m. baseball game was on the schedule fifty miles away. And in true Chicago fashion, the day was filled with rain and fifty degree temps.
The moral of this story? Dad's are already winning when it comes to Father's Day! And if you want to add just a little extra to their already, perfectly picked out calendar day, then I have rounded up a Father's Day Gift Guide!
Truthfully, I almost didn't put this guide together though. I was not sure I could find too many inspiring gifts beyond ties and shirts! Yet, I really ended up coming across a lot I liked! So if you are stuck or are in need of some inspo, then I hope you find this helpful!
Father's Day Gift Guide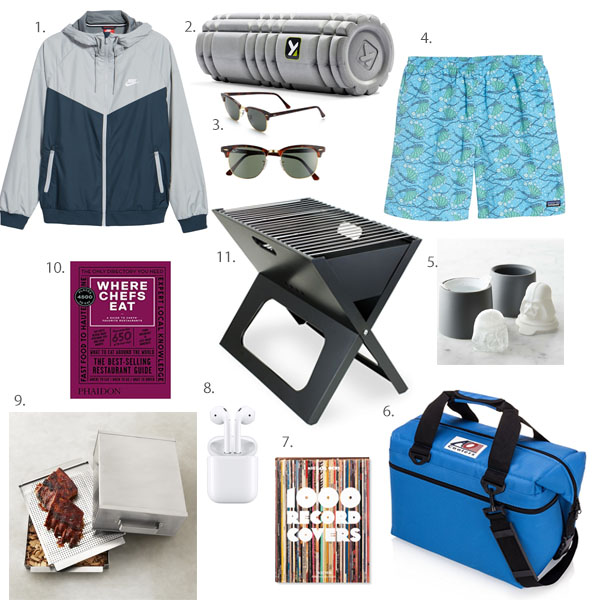 Never Without Navy is also on Facebook, Instagram and Pinterest 
Thanks for stopping by!
L, M