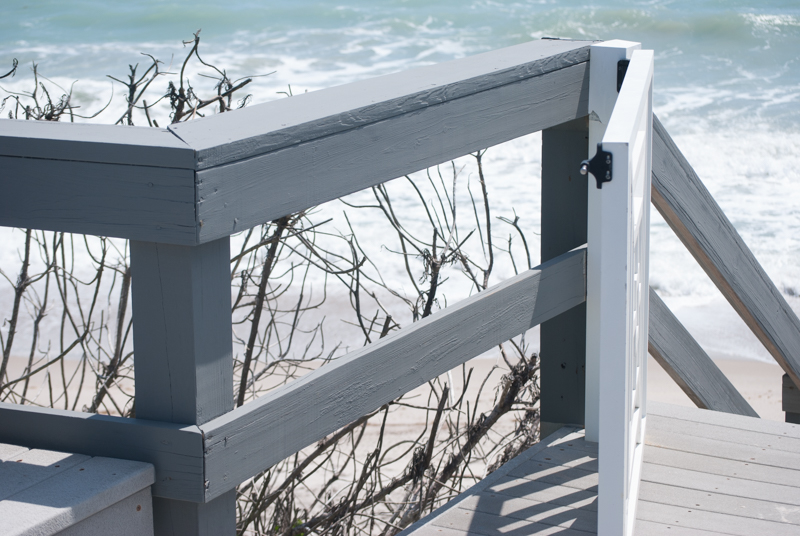 There has been a shift in our culture to start adopting more sustainable practices in our everyday life. And its large in part due to the younger generation. Many who are making our earth the number one priority in the decisions they make from the way they eat, dress and ultimately vote.
Case in point. Madeline decided to become a vegetarian this past summer. Largely in part due to her deep love for animals. Yet about a month later, when the school year got underway and she started taking an Environmental Science class, she quickly realized that the decision to stop eating meat has a positive environmental impact as well.
And throughout this school year,  Madeline continues to bring to my attention, what other choices we can make (or not make!) that impact our earth. As a result, our family is making changes. So I wanted to share with you five ways our own household has been making changes to live more sustainably.
Now before I share these, I always feel I need some sort of disclaimer before I start handing out advice. I never want to come across as preachy! There are still aspects of our lives where we don't make sustainable choices. Take travel for instance. Travel is very much a part of our life (and livelihood!) and avoiding airplanes is just not feasible for us. Or Amazon. I love Amazon. I love the convenience of having just about everything at my fingertips! Now I don't use it religiously but I definitely use it.
So I choose to look at it this way. If we all just made some sort of consistent small contribution, it will result in a greater contribution. Similar to donations to organizations like the Red Cross when a natural disaster takes place. No I cannot donate a millions dollars like the celebrities often can. But if most of us even make a small contribution, it still results in a bigger contribution.
With that said, here is what we are doing!
Five Small Changes You Can Make to Live a More Sustainable Life
Change The Mindset
No matter what type of change you are wanting to do, you first have to change your mindset. Think about the ways we reduce resources or impact the environment in our day to day life. And then from there make daily efforts or shift your habits to lessen your impact.
For instance, I used to think, well it is okay to buy water out of a plastic bottle because I will recycle the bottle when I am done. But producing plastic in the first place has enough of a negative impact on the environment. I really now make a big effort to fill and use a reusable water bottle to have on hand for the day. On the same note, I would rationalize using paper vs plastic bags at the grocery store because once again, paper is "better" for the environment than plastic. And while paper is biodegradable we are still using natural resources to make it.  Again, I am making more of an effort to remember and use reusable bags when doing our grocery shopping!
Plan Ahead
Living more sustainably is rooted in thinking and planning ahead. Do a mental check before you leave the house. Do I have my reusable bags for the store? My reusable water bottle to keep me hydrated? My reusable mug for a coffee run? These are just some of the things I try to get in the habit of doing on the daily!
Get Educated
Like everything, companies look for ways to capitalize on a shift in consumer markets. And that holds true for sustainable living. There is nothing stopping a company from saying they are "sustainable". So if a company claims that, look into their sustainable business practice policy to see how they are taking action. Everlane, one of the companies that I love the most and frequently purchase from, makes it their mission to be transparent on how their business model sustainably operates. So when it comes to replenishing my basics. I will always turn to them first!
On the flip side, companies like Forever 21 and Zara adhere to "fast fashion". Here I am refering to retailers' practice of producing cheap clothes as quickly and as frequently as possible. Since the prices on these items are so low, they encourage consumers to buy en masse without thinking too much about their purchases. Thus the items become quickly disposable. Madeline refuses to shop at both. Big win for me and the fact that I never have to walk into Forever 21 again!
Buy Less and Swap Out Commonly Used Household Items
Relying on a capsule wardrobe that centers around quality basics has not only made it easier to get dressed everyday but it also has drastically cut down on what I buy in clothes. I am trying to apply that approach to our household items as well. There are some wonderful sustainable options in our most commonly used household items. Here are the ones we are using:

I would like to start switching out some of our cleaning products to environmentally friendly but effective versions as well. Would love any recommendations here!
Cut Back On Meat and Dairy
Cow waste contributes to 35–40% of methane emissions worldwide. That is worse than airplanes and cars combined!
While it is highly unlikely that the world will become vegan, cutting back on meat and dairy in your own household can make a big difference collectively! Maybe commit to meatless Mondays or try a week with no meat.
Having a vegetarian in the household has forced me to get creative with meal planning. There are so many satisfying and wonderful recipes now centered around vegetarian or vegan diets. Love and Lemons is a great resource!
You can also follow me on Facebook, Instagram and Pinterest 
Thanks for stopping by!
L, M