5 Ways to Wear a Trench Coat
I have said it before and I will say it again and again: living in Chicago, one can never have too many coats on hand! Up until now, I cannot believe that I did not have a trench coat in the closet archives. Maybe it is the classic shape or the fact that it goes with just about anything in your wardrobe, but whatever it is, the trench continues to be a style classic. I have added one to my closet and there defnitely should be one in your closet this spring too!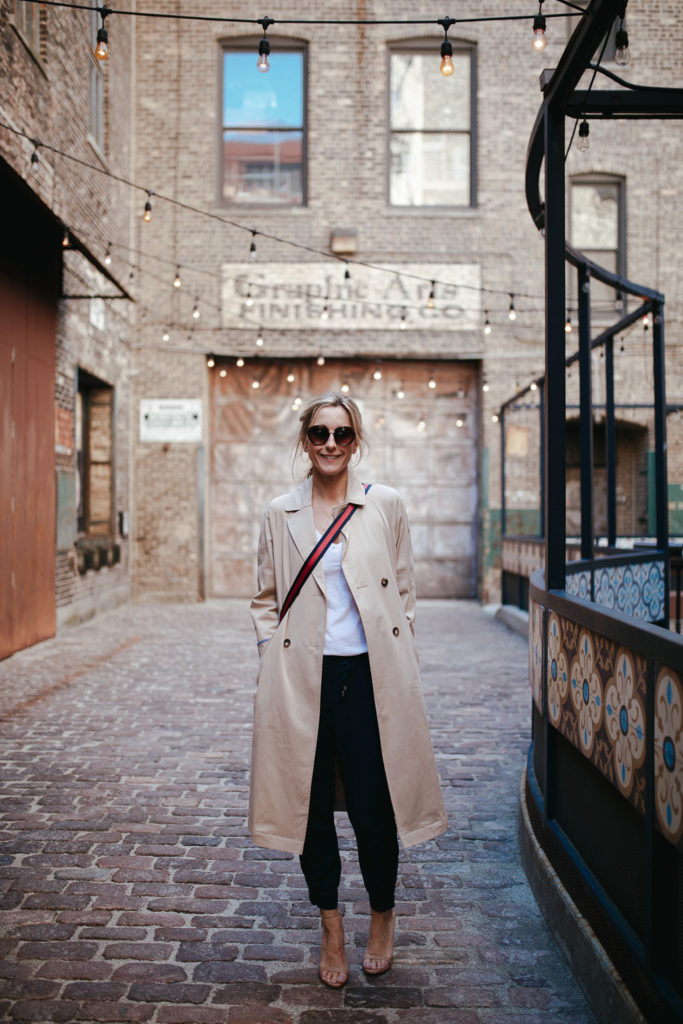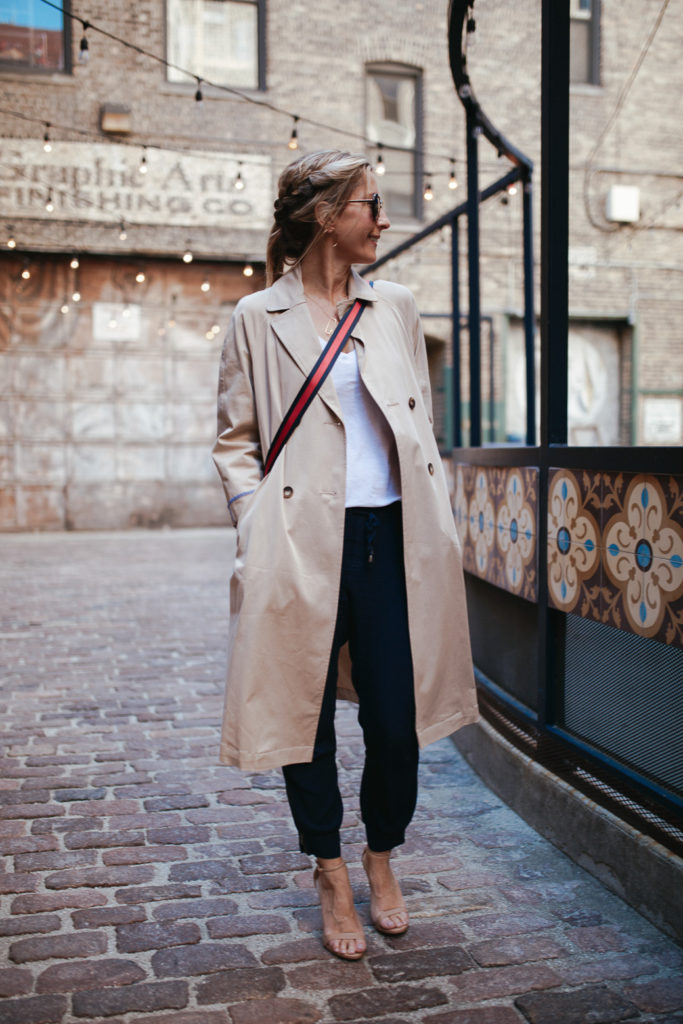 Trench Coat//Silk Joggers//Tee//Bag (similar) (similar)//Sunnies//Shoes
The trench coat I am wearing has a relaxed fit with 3/4 length sleeves. It has a street style feel to it which I love!  I like wearing it open with something sleek and feminine underneath and accessorizing with a great pair of heels. On chillier spring days, I like the idea of adding an oversized infinity scarf to the look. This is just of course one of the ways you can wear a trench coat this spring! Below are five other ideas for styling a trench coat right now:
Pair It With A Party Dress
Don't just limit to daytime, I love the idea of a party dress paired with a trench coat. Cinch the belt to accentuate the waist while keeping the look tailored. A trench would also look perfect draped over the shoulders when wearing a party or cocktail dress. Available here and similar here.
Try A Different Color
Tan is not the only color option in a trench. Loving the soft pink of this one which is perfect for spring. Available here.
Shorten It Up
A shorter version is an ideal proportion for a petite frame but also looks great with your favorite skinny jeans paired with converse sneakers or ballet flats. Available here.
Relax the Fit
A trench coat does not have to be tailored to maintain the classic look. Although this fit is relaxed, this coat maintains the classic feel with the button sleeves and tie waist.  Available here.
Wear It As A Vest
 A vest version is chic and sophisticated with endless options for underneath. White t-shirt, denim and booties would be ideal! Available here.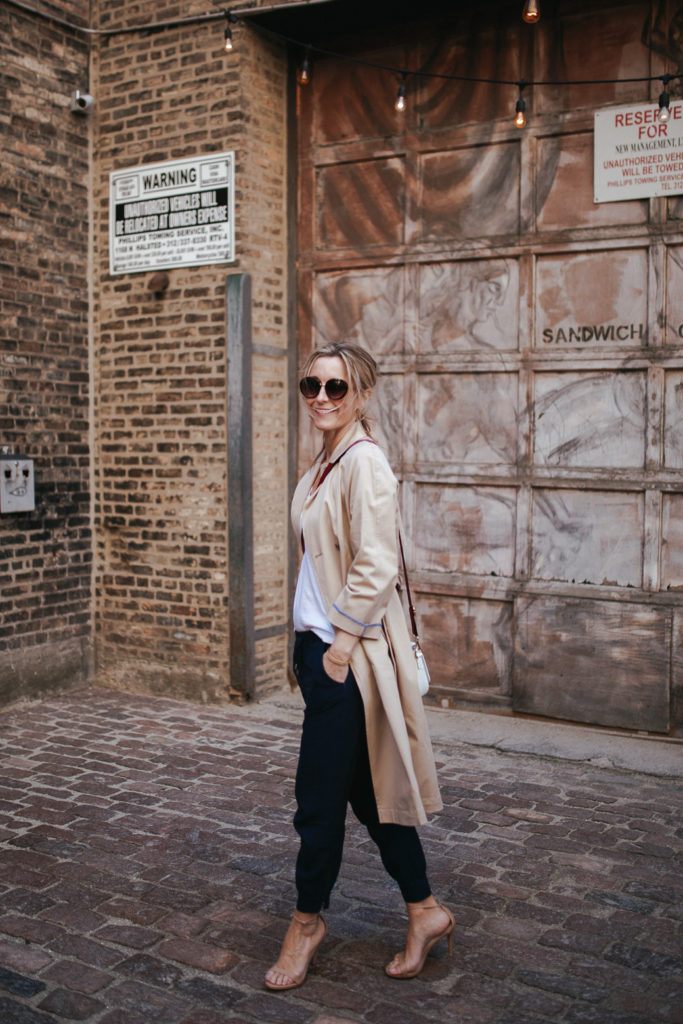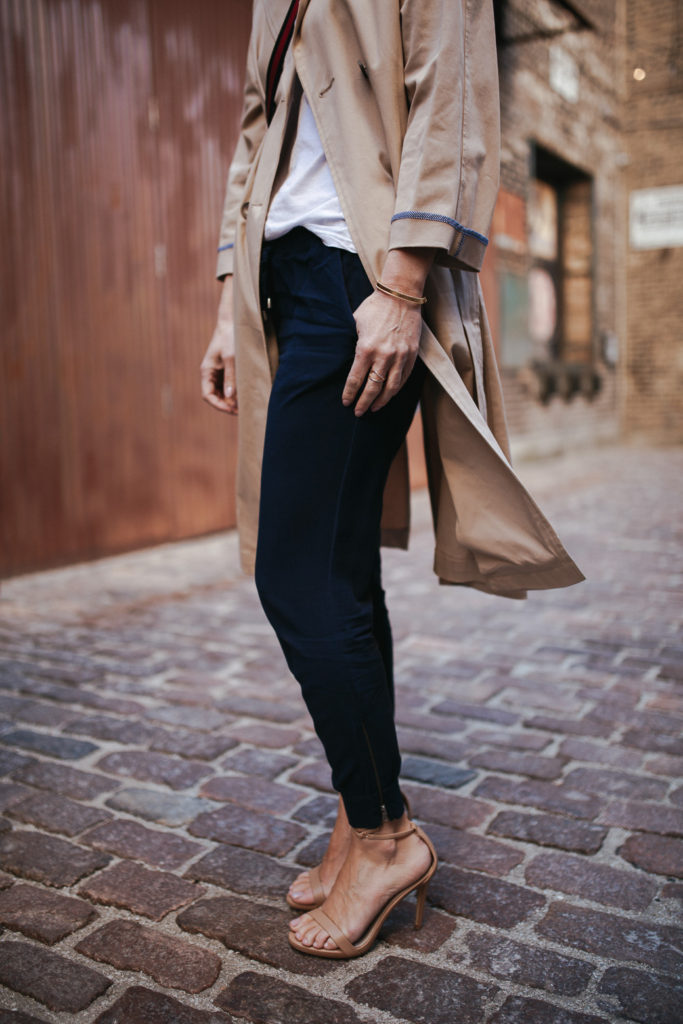 There are so many great options in trench coats right now and I have put together some of my favorites in the shopping widget below!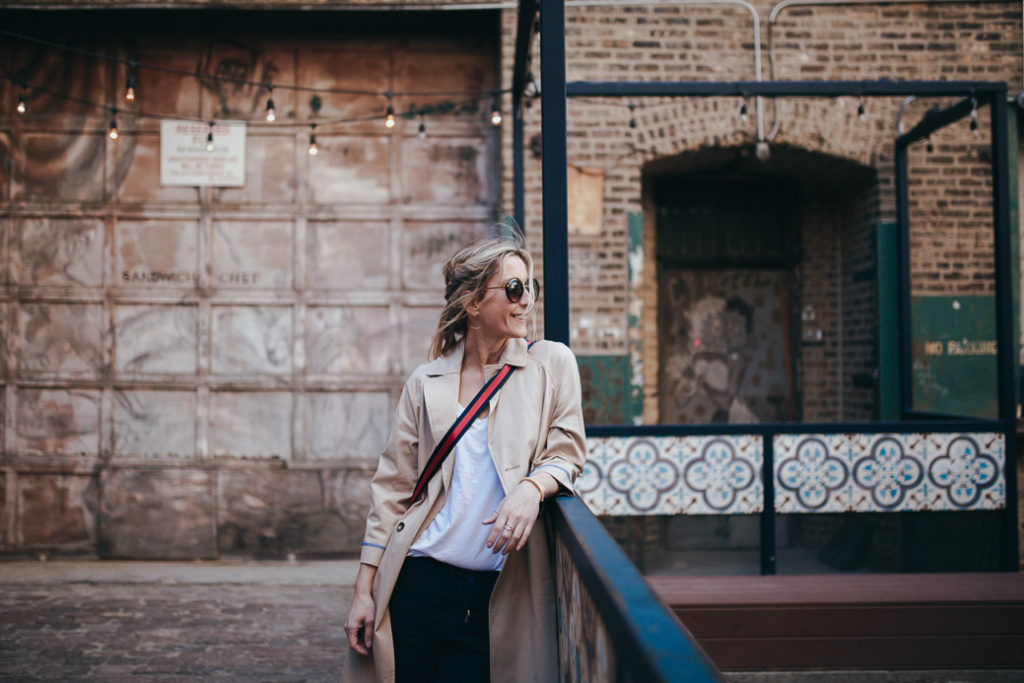 Thanks for stopping by!
L, M