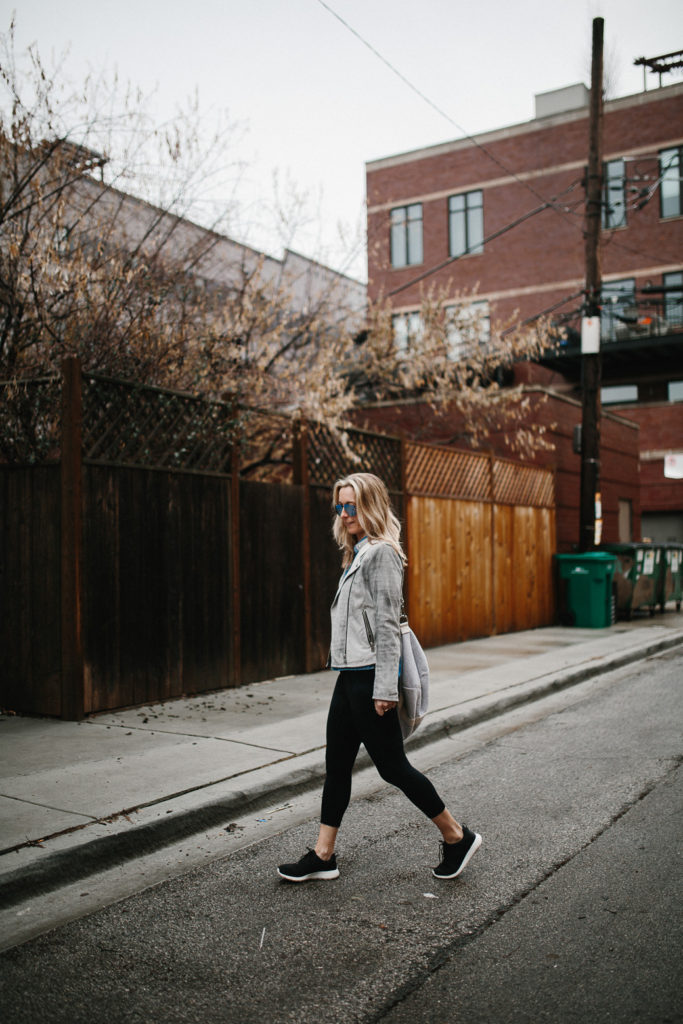 When Lululemon first came on the scene, so did the rise of wearing athleisure as head to outfits. Working in retail most of my life, I turned my nose up at this idea. I mean shouldn't work out clothes be for just that-working out? Yet over the years I have grown to embrace the idea a little more and here are the reasons why (which I am sure you agree with!)
Reasons I love wearing Athleisure
It's comfortable – let's face facts, athleisure is simply more comfortable to wear.
It's easy-throwing on clothes that does not require much thought or effort makes getting ready and out the door in the morning that much easier.
Trendy – beyond Lululemon, so many other designers and celebrities are jumping on the athleisure trend. Think Beyonce and her newly launched Ivy Park line or Kate Spade just launching an athleisure line.
It's sliming – let's face it, most athleisure leggings suck you in (and more so if they are high waisted) which is flattering for the figure.
It's motivating – I still feel like I am cheating a bit if I am wearing leggings and sneakers and not heading to the gym. If a workout doesn't fit into my day, at the very least I am more motivated to take a long walk with my dogs or walk to grab coffee.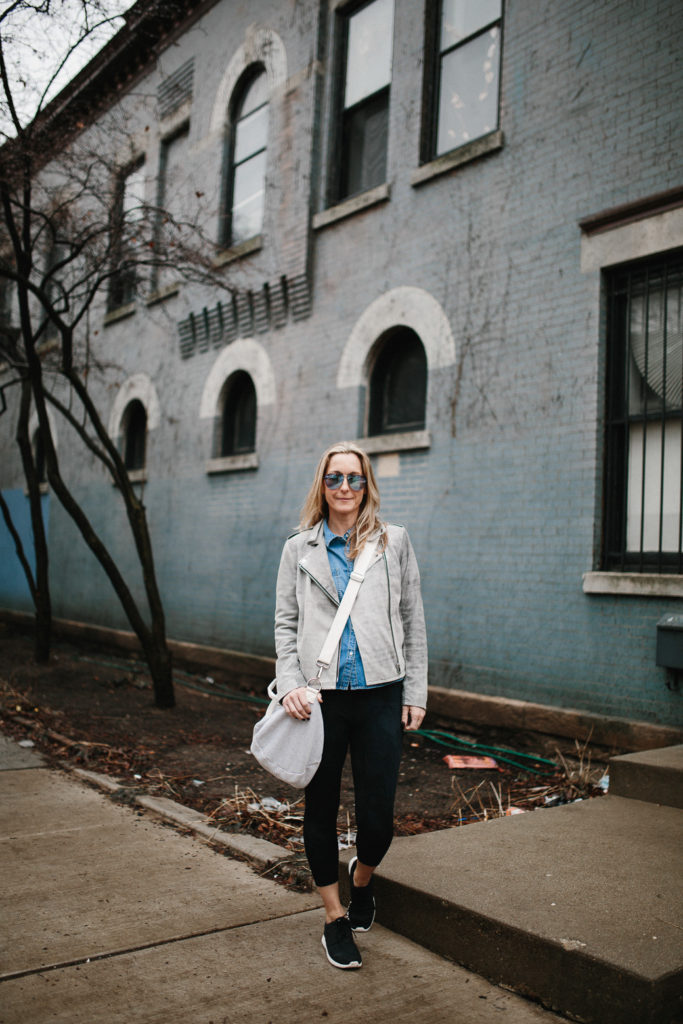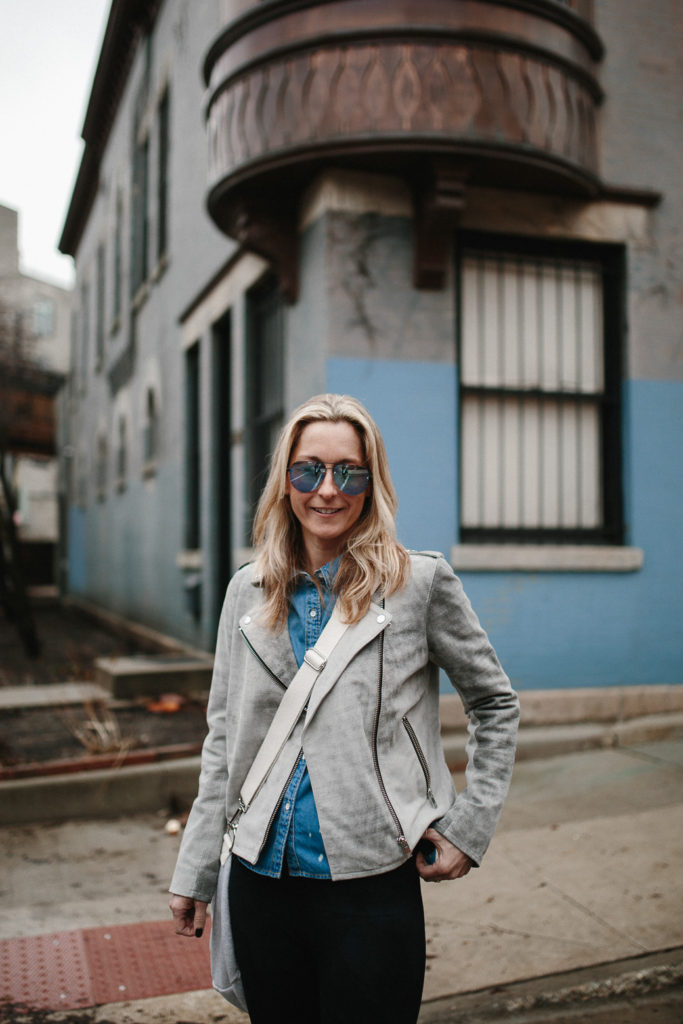 If I am wearing legging and sneakers on the bottom, then I love the idea of mixing it up with something else on top. Throwing on a denim button down and moto jacket makes me feel like I still have one foot in the door with looking dressed and put together for the day. I also love the idea of faux leather leggings like these ones here  (choose color: black glossy) paired with a Nike or Adidas tank and then adding a long cardigan.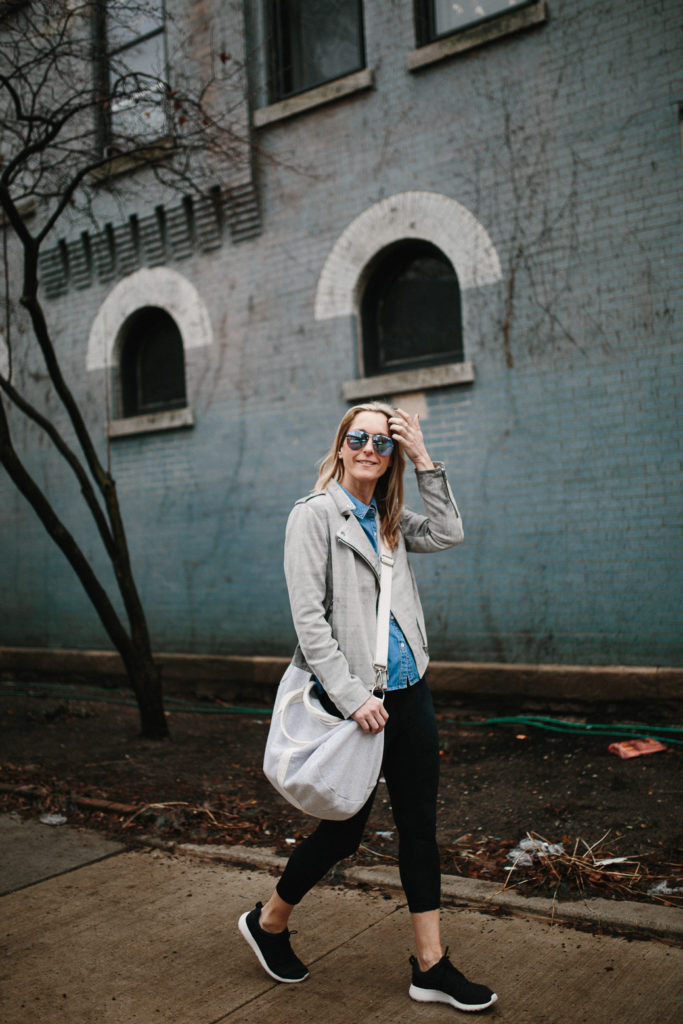 I recently raved about and linked these shoes on Instagram.
They are truly the most comfortable sneakers I have ever worn. The black ones just sold out but they come in blue here  and are currently on sale! I have also linked a couple of other roshe styles below. They are perfect for running around town in and I feel like I walking on air when wearing them.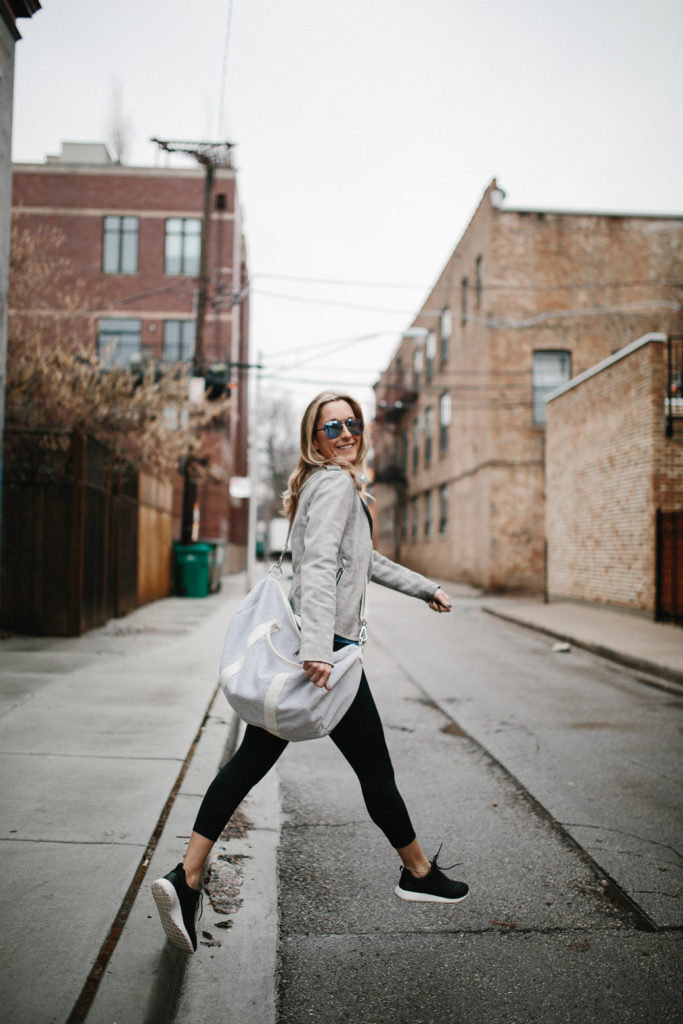 Thanks for stopping by!
L.M
(grey flannel duffle bag here)