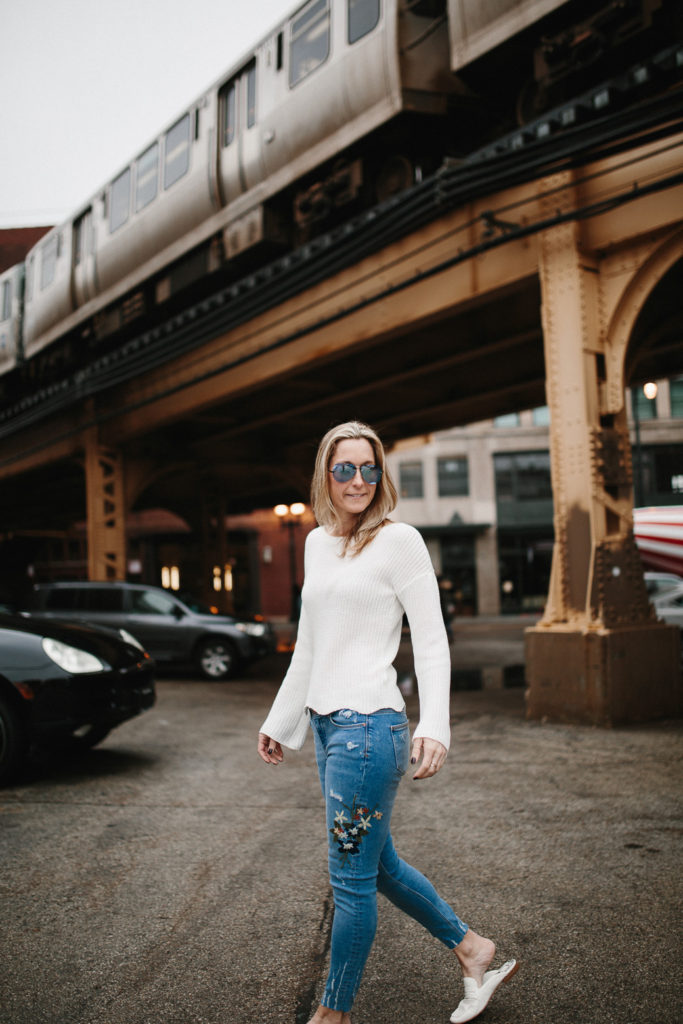 How can we not have Spring Fever with the majority of our days lately being well above the average temperature!  No coats, no boots, no problem! I absolutely took advantage of it, wearing a spring inspired look and heading to the city on one of these beautiful days last week! I was in need of a little home inspiration and there is no better place to find it then at the The Gallery at Restoration Hardware.
Despite that it is almost spring, I always find it be the most challenging time of year for trying to figure out what to wear. It is always hit or miss whether we will get to experience a true spring here, so it is not exactly like we can move right into wearing open toed shoes and off the shoulder tops all the time. Luckily, I have been seeing some great spring pieces this season that work well into Chicago's unpredictable spring weather.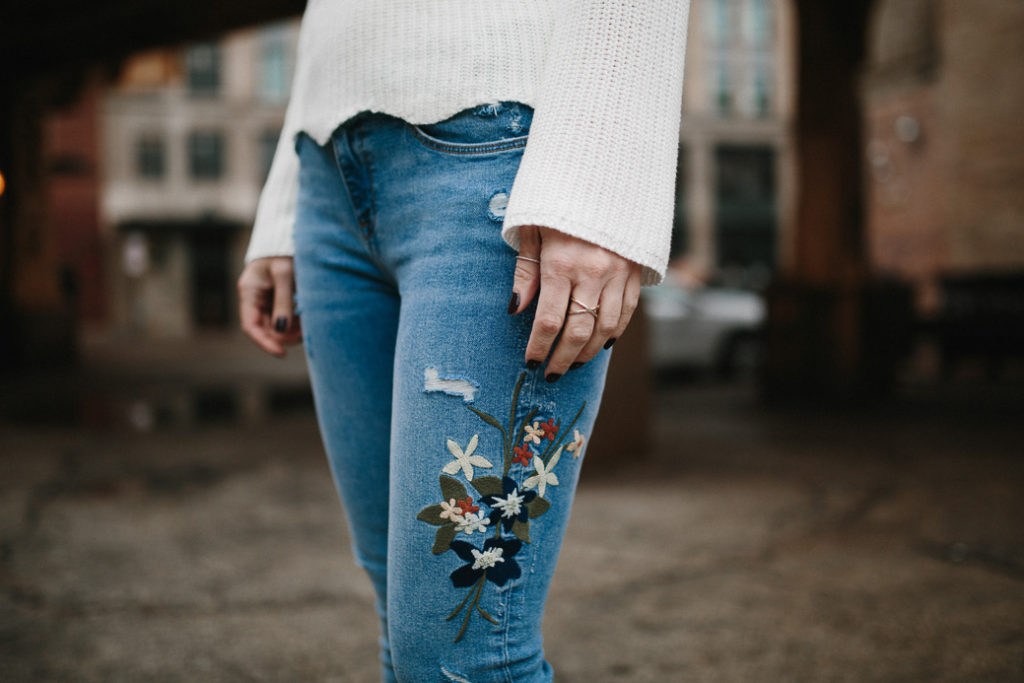 I am loving the look of floral embroidered denim.
The floral details are a nice touch for spring. Zara has some great options at great prices like the one I am wearing here. I also love these , these and these  (on sale!).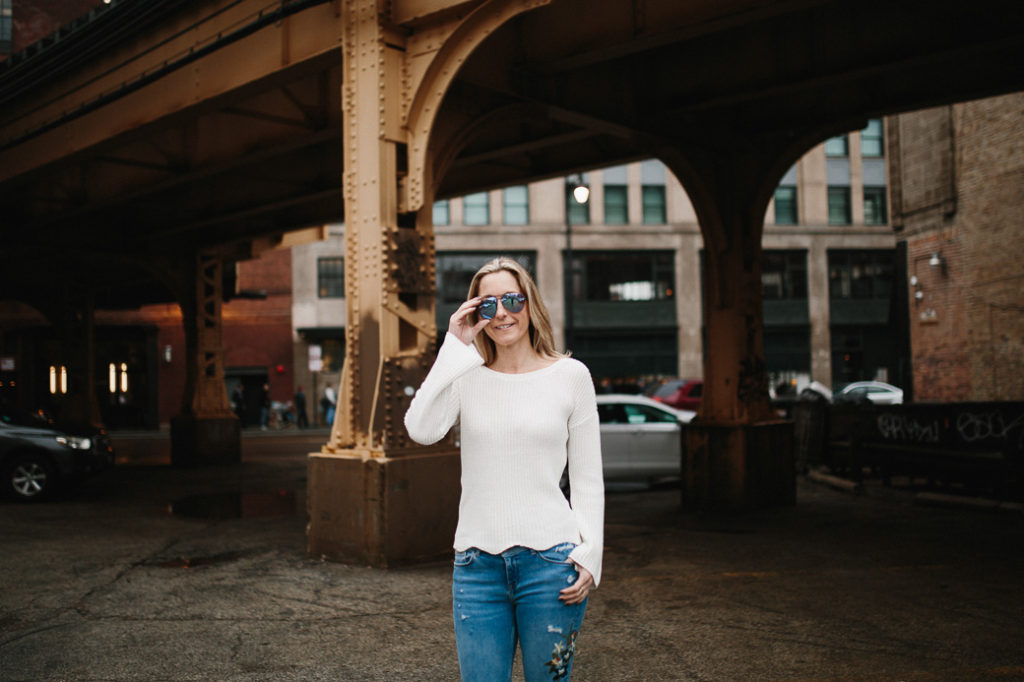 I crave wearing white again around this time of year.
This sweater fills that void! It has pretty feminine details and bell sleeves (a fun spring fashion trend!). It is a nice in between weight too-not to heavy but definitely keeps out a chill! I also am OBSESSED with this top  which would look great, as well as this one one here (choose pink).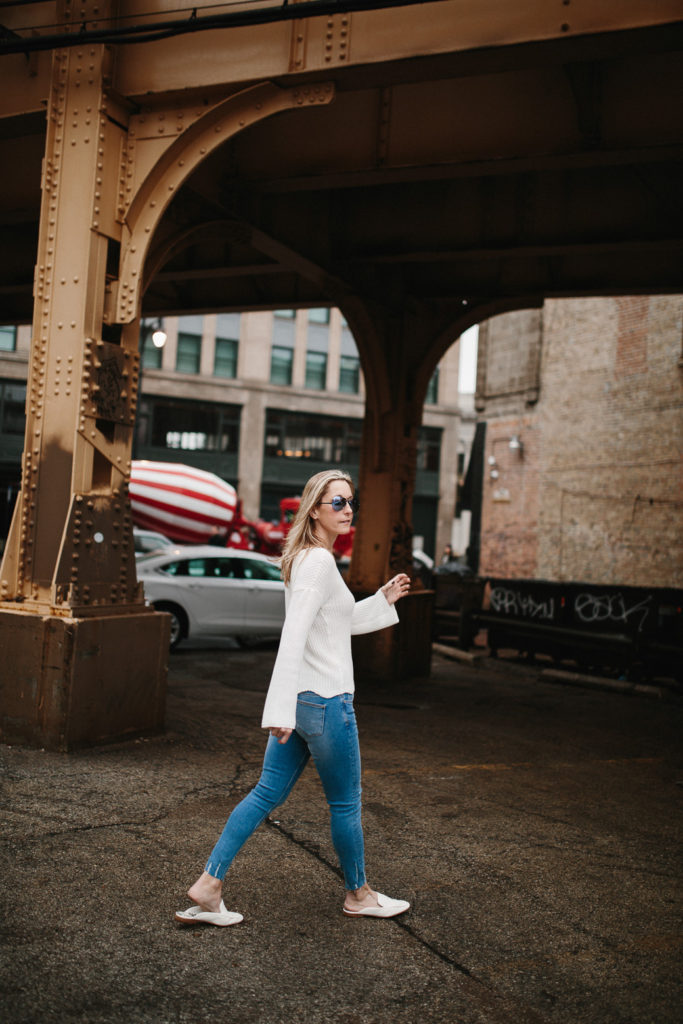 I'm probably most excited about these backless loafers for spring! I love this concept and there are so many great choices out there right now. They keep your toes covered which means no pedicure needed yet! This pair is my first for the season (comes in five colors) but they will definitely not be my last! Some of my other favorites are here and here. I also love these lighter looking  booties or sneakers for spring.
In addition to spring inspiration, I am in need of home inspiration!
Spring cleaning motivates me to tie up loose ends around the home! I am at the point in my home decorating where I need that little extra touch of something-mirrors, lamps and accessories to bring it all together. One of the most inspiring and beautiful places to do this is at The Gallery at Restoration Hardware. This is truly one of the most gorgeous places in the city. There are five floors of shoppable show rooms, a design center, and a breathtaking atrium in the center of it all where you can sit and have a cup of coffee or cocktail and light bite. RH is definitely pricey but for those whose are local, there is an RH outlet in Milwaukee. I will be bringing a home decor post to the blog soon!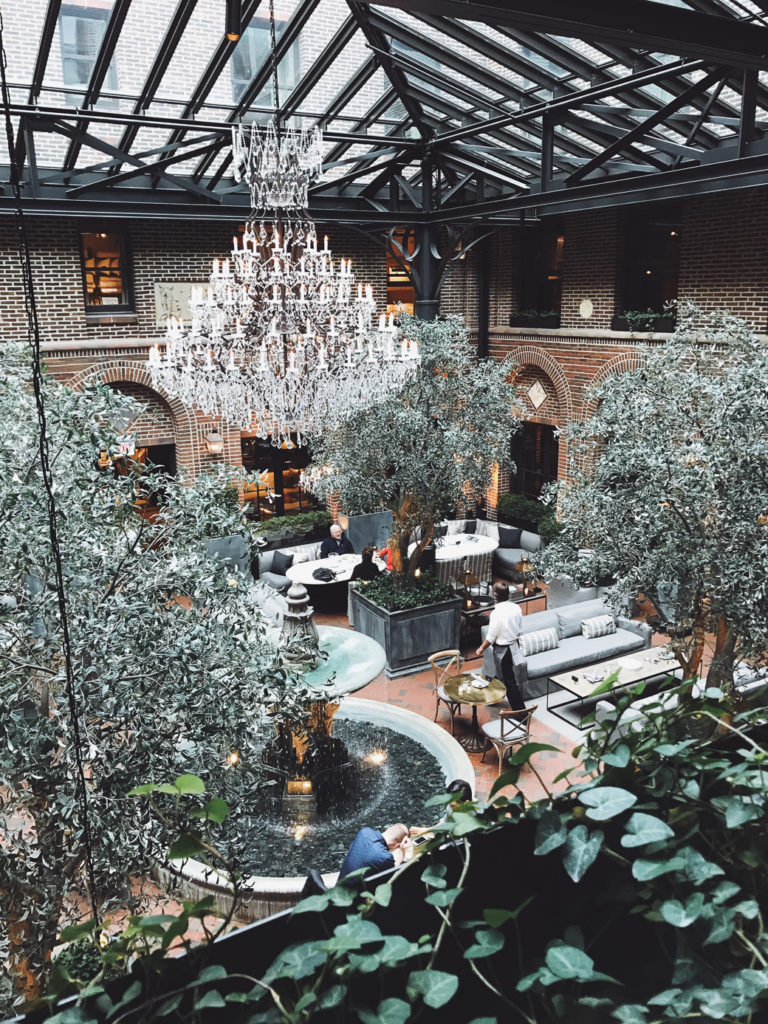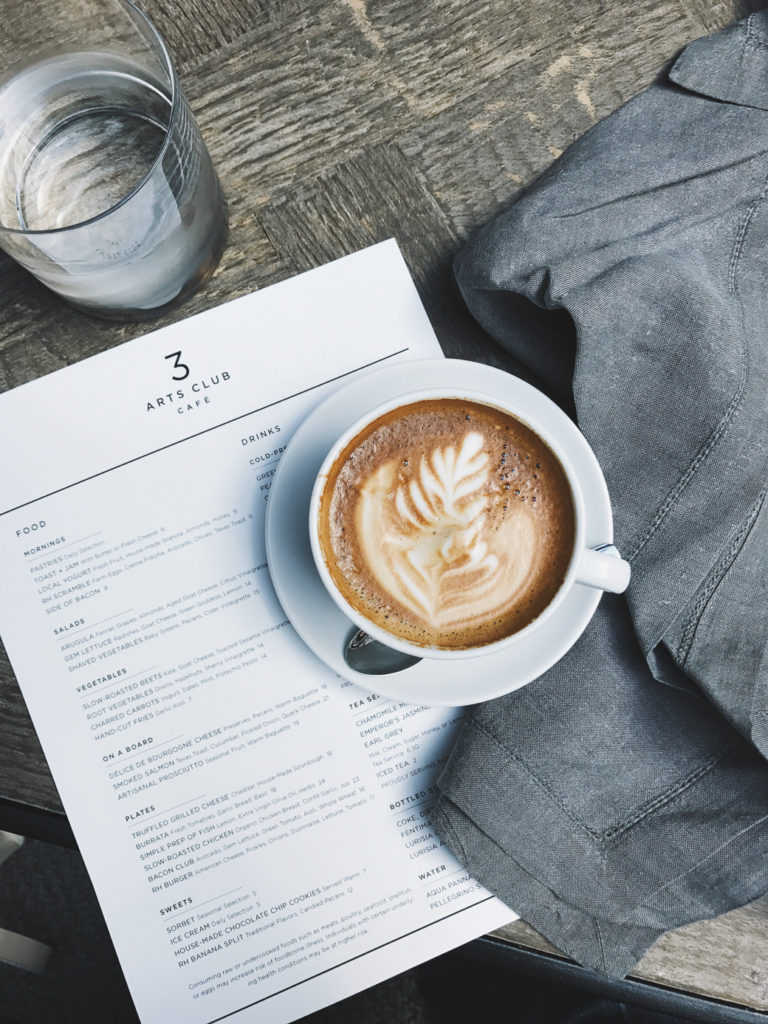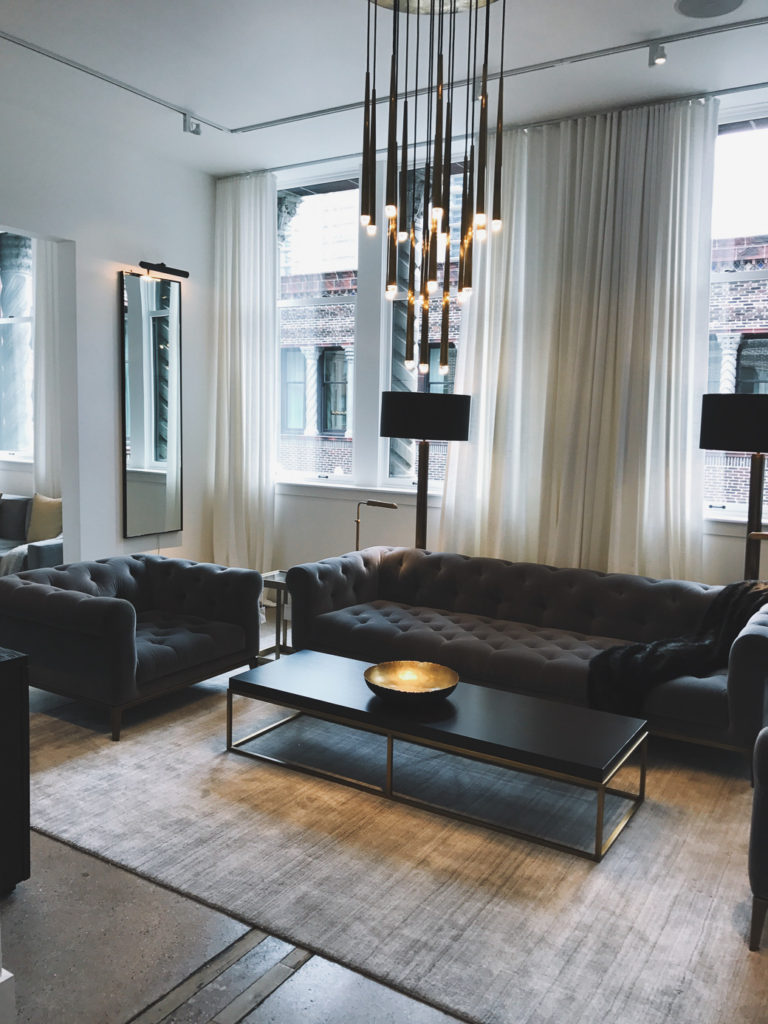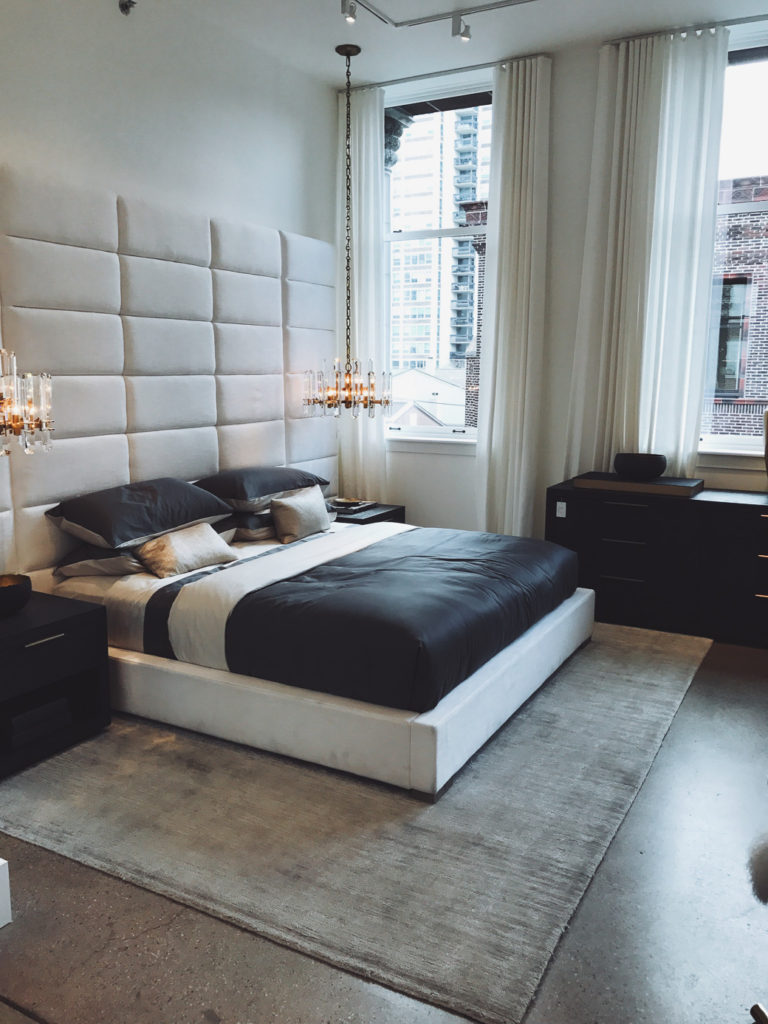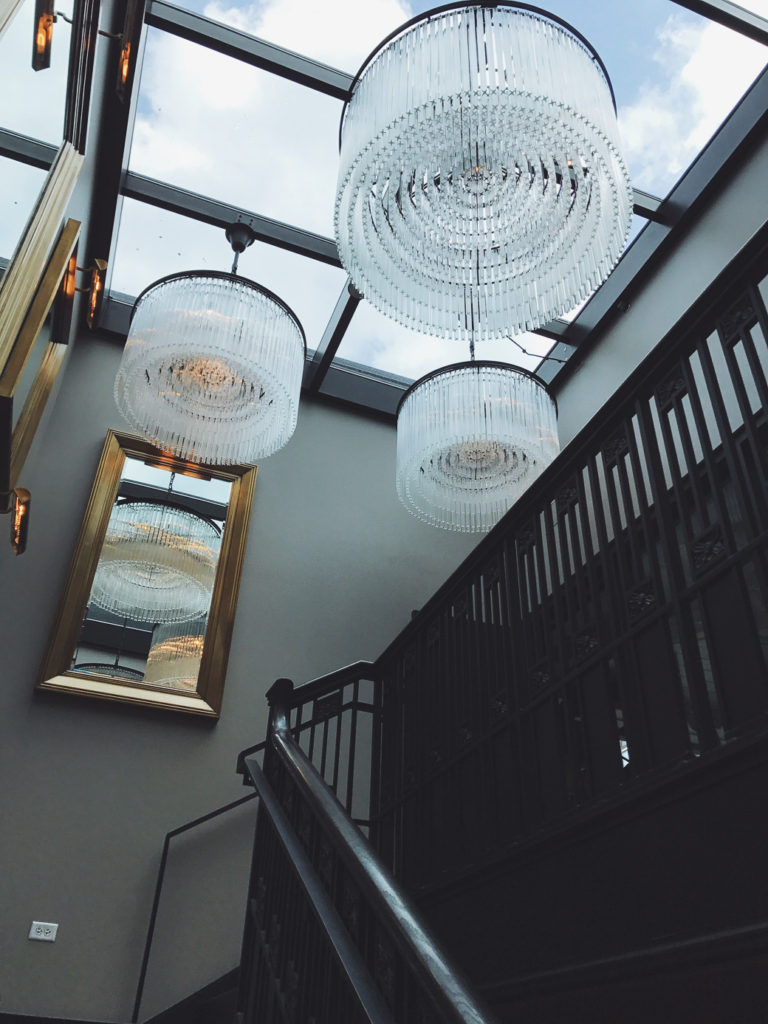 Thanks for stopping by!
Style photos are by Jules Kennedy
RH photos are mine