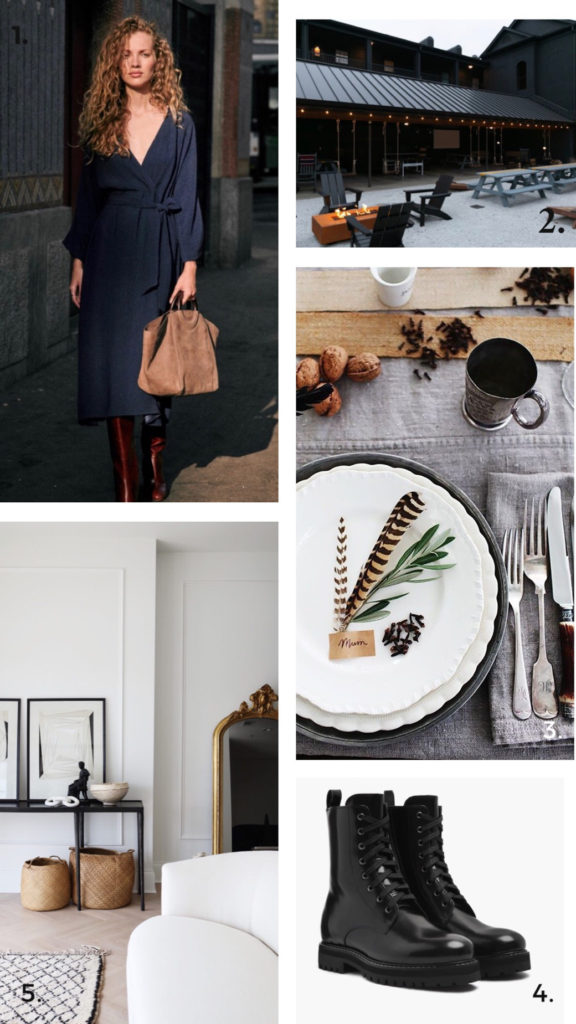 I swear my biggest challenge during the month of November is finding something to wear for Thanksgiving dinner. An outfit cannot be too hot, too tight and certainly needs to be comfortable. Dresses are usually a good option as I like to wear them with OTK boots. That way I can avoid putting on hosiery! But finding one that fits all the above is not easy. So I instantly "added to cart" when I came across this one Lora Dress from Sezanne.
I have talked about my love for this cult-like status French line before. Sezanne possesses one of the most beautifully curated collection of clothes and on-lines images that I love to peruse. Besides having beautiful things at attainable prices, your package presentation upon delivery is what one expects from the French. Also, don't let the fact that their on-line presence is based in France dissuade you from making a purchase. My package was delivered to me in four business days after I placed my order and there are free returns!
I will do a round-up soon on all my favorite places to stay in Nashville but in the meantime I will highlight my latest find. Bode Nashville is that perfect place to hang your hat if you are traveling with large groups or family! Situated just three blocks off Broadway, right in downtown Nashville, you cannot go wrong with its location! From there you have modern apartment style accommodations and some of the best common grounds I have come across in a longtime! Fire pits, pin pong, corn toss and an outdoor movie screen makes for great spaces to gather! It boasts the most comfortable setting right in the heart of the city.
Can you believe Thanksgiving is around the corner? I am not hosting this year but I still gobble up (lol!) all the tablescape inspiration out there! I love this tablescape round-up here because it appeals to just about any taste!
They are all the rage this season and I really want to get my hands on a pair. So I have narrowed it down to these two here and here hoping the latter goes on sale soon!
There are a couple of new hot spots in town! First up is Anecdote, opening up its doors this month in downtown La Grange. I love when modern pieces are mixed with vintage and antiques and owner, Danielle Moss, does it perfectly! I find it to be such a fresh space for home decor finds and inspiration. They also have a website launching any day which you can sign up for here . I also just learned that Gwyneth Paltrow launched a Goop pop-up market right in the heart of the city from now until January 5th! I always love to see the products she curates in her handsome and inviting spaces!
You can also follow me on Facebook, Instagram and Pinterest 
Thanks for stopping by!
L, M