Happy Halloween! I can't say it is my favorite holiday of the year but it definitely gets the holiday season on my mind! Slowly but surely, I am starting to gather ideas for the gift giving season. Because organizing early on is always a good idea! With that in mind, these are my five favorite items I am loving as gifts so far this holiday season!
Five Favorite Holiday Gifts:
Wash Your Hands With:

Aydry & Co. Hand Wash. A great idea for a hostess gift, I am loving this hand wash from Aydry & Co. The scent of rose geranium is divine but more importantly the entire wash is made up of organic plant based ingredients. Infused with Jojoba oil and Pro-Vitamin B5, the formula softens the skin without drying it. This product can also be found at Aydry and Co., Etsy and at one of my favorite Chicago boutiques, Winifred Grace. So click on the image to shop!
Check Out These: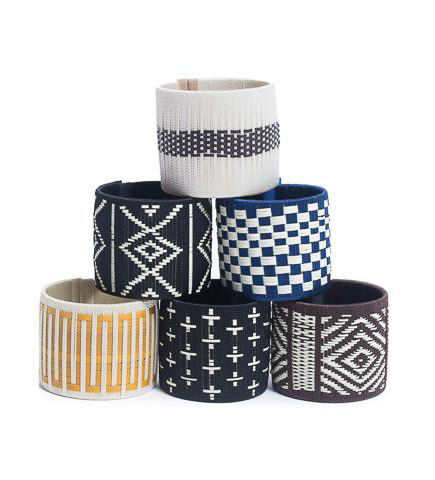 Jewelry Cuffs from Ibu Movement. They caught my eye because they are so pretty and chic but I fell in love with them even more when I found out where they come from. IBU Movement is a company that promotes women around the world to grow into economic self-sufficiency through the art of their hands. Because at only $20, they make a great gift for a hostess, friend or relative. So head to link here!
Upgrade Your Kitchen With: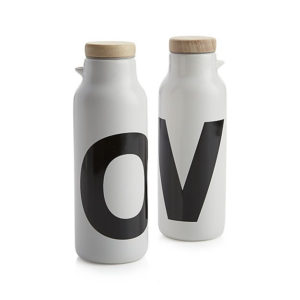 Loft Oil Vinegar & Bottle Set. Another winner in the hostess gift category. How cute is this olive oil and vinegar set from Crate and Barrel? For under $10, this is also a great go-to gift for teachers, co-workers and holiday exchanges! Product available here.
 Cradle Your Phone With:

Nulaxy Adjustable Cell Phone Holder. I need to have my desk completely organized in order to function so I love adding this to my work space. In addition, this dock works with just about every cell phone size and has a no-slip grip. Love this as a gift for a teenager, co-worker or any techy in your life! So click on image to shop. It also comes in black and silver too!
Indulge Your Hair With:

The Mason Pearson Hairbrush. Yes. It is a $200 hairbrush. Is it worth the price? I am answering yes. Why? I spend a lot of money on my hair. Between cuts, color and product, my hair is an investment for sure! Yet the one thing I do not give much thought to when it comes to my hair, is the hair brush I use. That is why when my hairdresser brushed my hair with a Mason Peasron brush at my last visit, I realized a good hair brush makes a big difference! Made with the finest bristles, this brush cleans the hair and stimulates the scalp while adding major shine. So it is true hair pampering! It also makes a great luxury gift for yourself or someone on your list!  For a guide on brush sizes, head here. To shop this product, just click on images above or below:

Never Without Navy is also on Facebook, Instagram and Pinterest 
Thanks for stopping by!
L, M
SaveSave
SaveSave
SaveSave
SaveSave
SaveSave
SaveSave
SaveSave
SaveSave