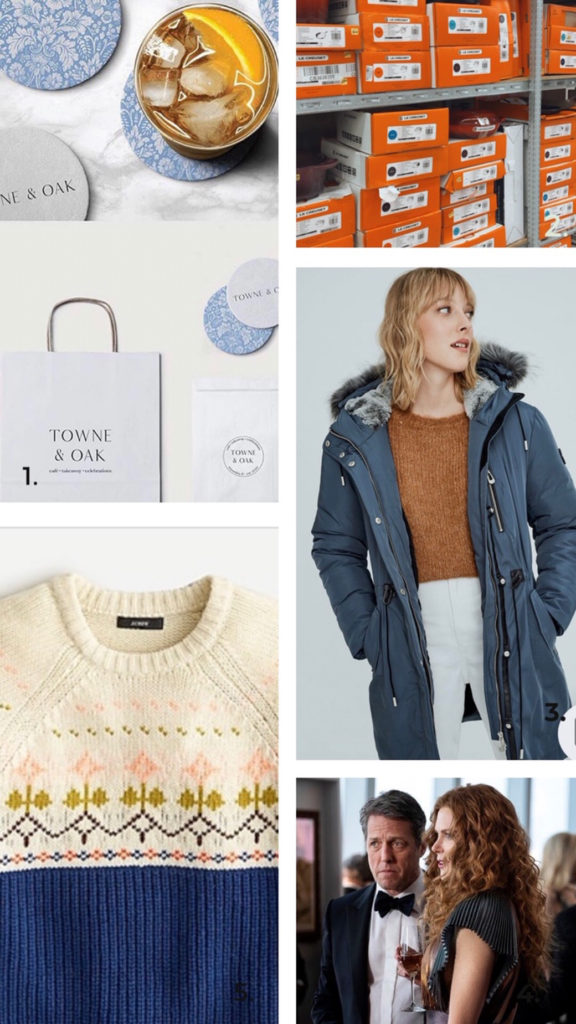 Five New Favorites
There is a new place in town! The cutest space housing a coffee shop and cafe menu opens tomorrow in neighboring Winnetka! There will be offerings of salads, sandwiches and tartines along with all the other bakery delicacies one would expect! I have been following their journey from beginning to opening over on Instagram. The ball was set in motion right before the start of COVID. I have been rooting for them every step of the way and I am so excited their dream to open is finally realized!
Speaking of openings, did you know that a Crate & Barrel pop-up outlet just opened up in Gurnee Mills? I went there this week! Most items are marked down 30-40 percent off! Furnishings, rugs, home accessories and a ton of kitchen items, especially Staub and Le Creuset pieces. Glassware and serving wear was not abundant but it still might be worth a trip. Plus they get new stock in every day!
I need a new coat for winter. And I am not in the market for Canada Goose. So when I was turned on to these puffer coats and parkas from Noize, I couldn't have been more excited. The price point is perfect and the warmth factor carries you all the way to twenty below! An added bonus? This line is an environmentally friendly and humane insulation alternative to traditional down!
The weather this week has put me in hibernation mode! And that means carving out time to cuddle up on the couch and start a new series. Anyone else catch the premiere episode of "The Undoing" on HBO starring Nicole Kidman and Hugh Grant? Well I am hooked! If you liked the vibe of Big Little Lies, this has a very similar feel! Beautiful cinematography, a bit mysterious and a cast filled with heavy hitter actors!
I wrote a note to myself a year in advance to buy Christmas pajamas for the family NOW. Sizes and styles sell out so fast early in the season, that by the time I start thinking about it, pickings are slim! J Crew has some great festive plaid sets that are currently on major sale! Also on sale, that you will see trending for the holidays, are Fair Isle sweaters and socks. Another festive and fun option for holiday wear!
You can also follow me on Facebook, Instagram and Pinterest 
Thanks for stopping by!
L, M