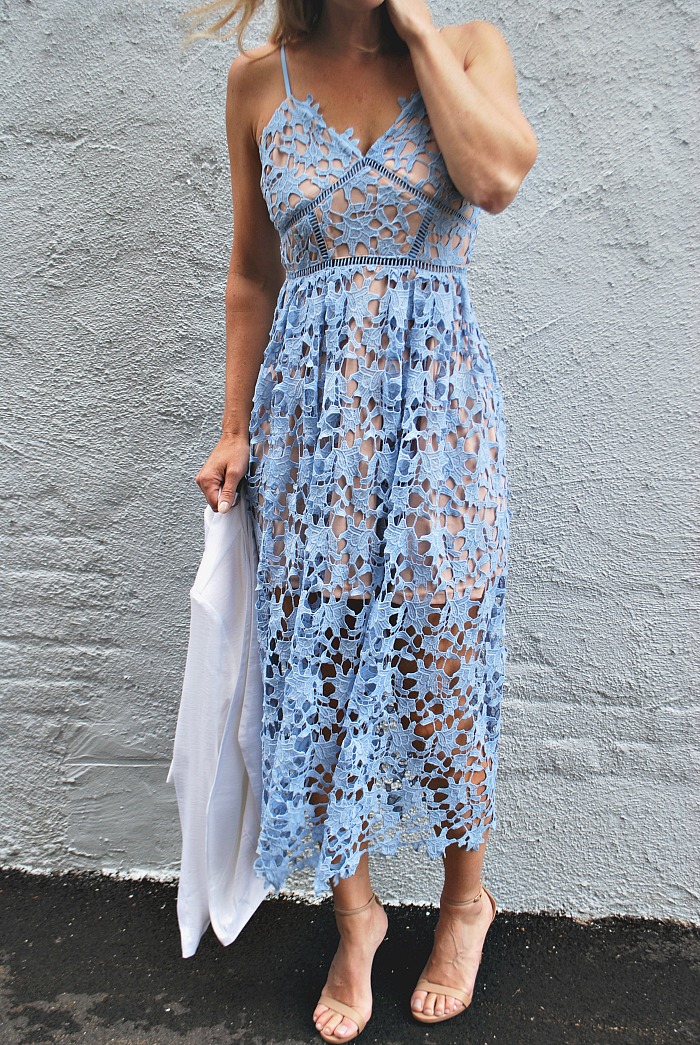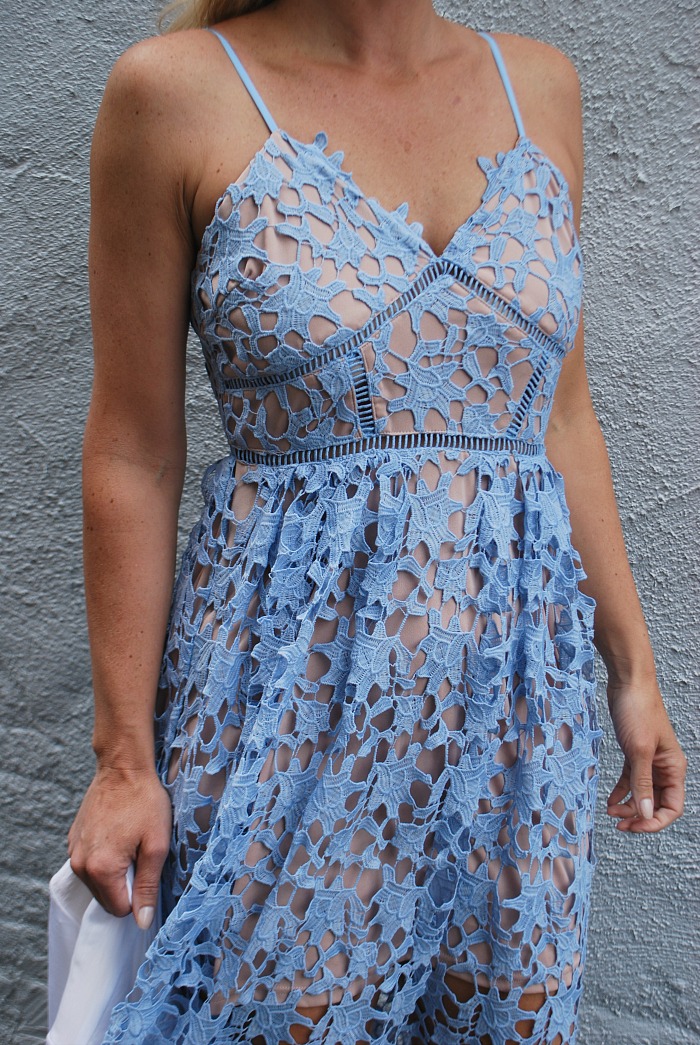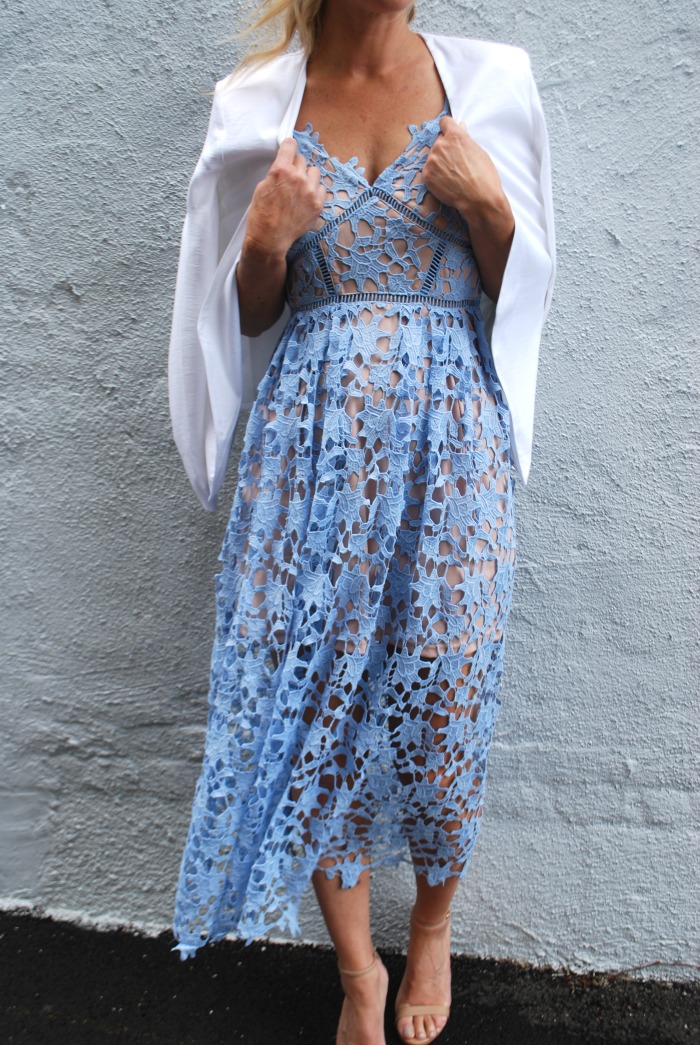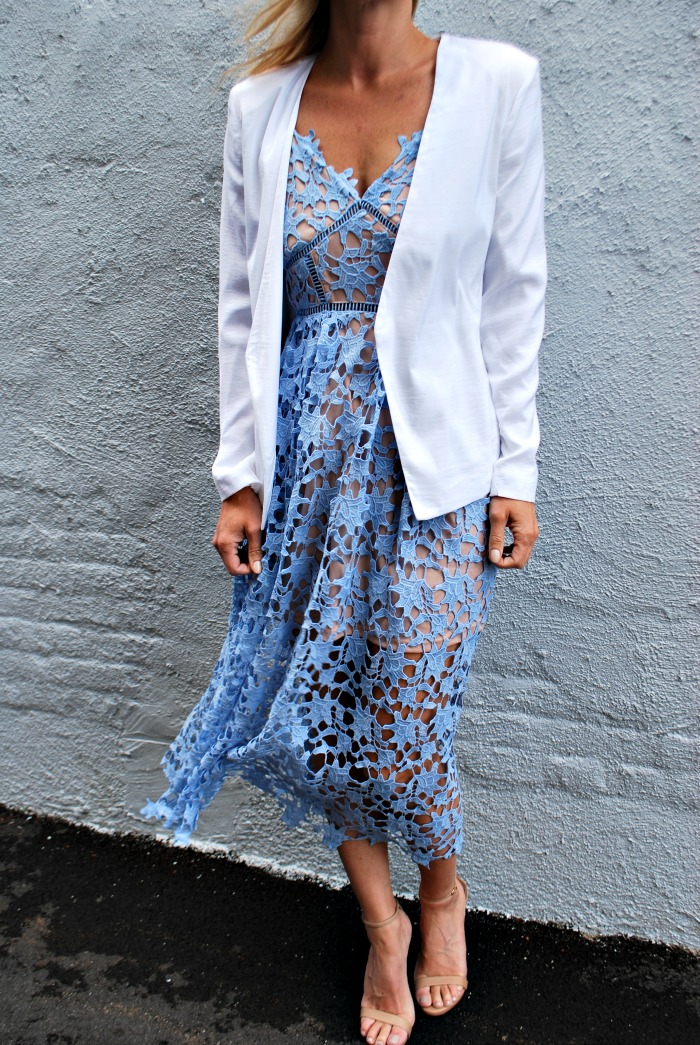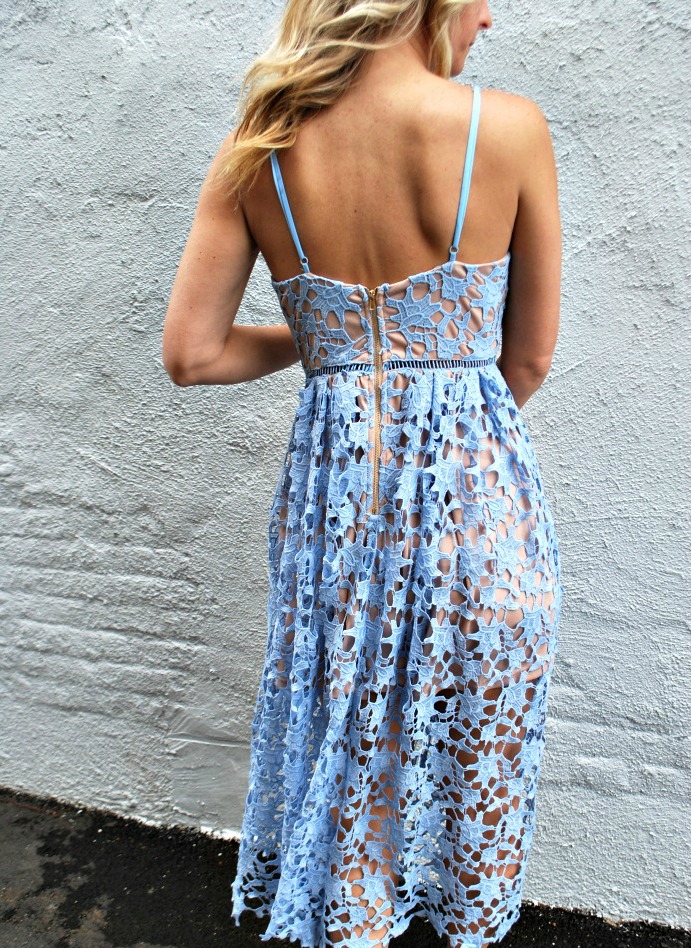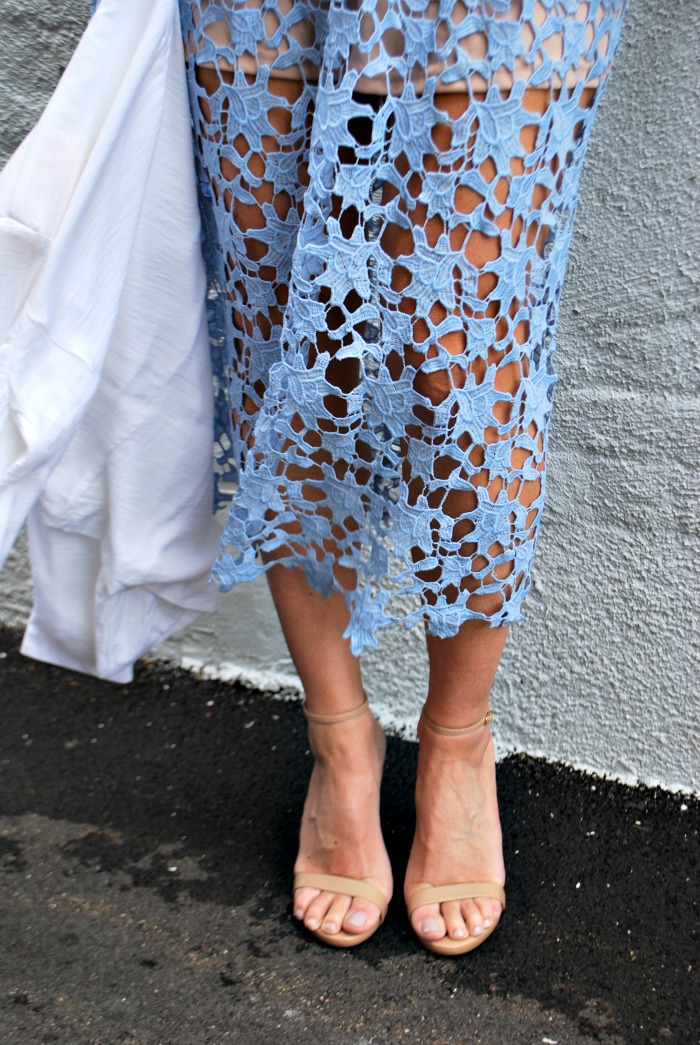 There is no other month during the year that I am in need of a dress then in the month of May! Between Mother's Day, Kentucky Derby parties, wedding showers, baby showers, graduations, home and garden tours, there is no shortage of an occasion in May to have a fabulous new dress. This year's spring trends showed lots and lots of lace and I found this pretty number at Bloomingdales in their own clothing department line, Aqua.
I love this brand as it always showcases the latest trends at very reasonable prices.
With that said, I don't feel this piece is too trendy and will stay in my closet for years to come. I love the shade of blue and the fact that it has adjustable straps. When working in retail and selling spring dresses, customers were usually hesitant to buy sleeveless dresses as Chicago weather is always unpredictable this time of year. I love the fact though that I can pair this piece with a white blazer just in case it is too cool to go sleeveless.
A blazer gives a little more edge to the look than a traditional wrap or sweater.
It can be worn with so many other things. Nude shoes are the prefect option for this dress and whenever in doubt, nude is a great choice to put on your feet all year round. I have been obsessing over Steve Madden's collection of shoes lately. Again, this is another great line that rolls out the latest trends at good price points.
Most importantly though, his shoes are very comfortable-yes even these high heeled strappy ones that I am wearing! I also have a great pair of closed toed nude heels that would have worked well with this dress. These shoes and the other pieces I am wearing are all linked below:
Aqua Lace Dress//White Blazer (similar)//Steve Madden (as shown)//Steve Madden (alternative and on sale!)
I have also linked some of my other favorite spring dresses as well
(other color options too)!
Thank for stopping by!
M