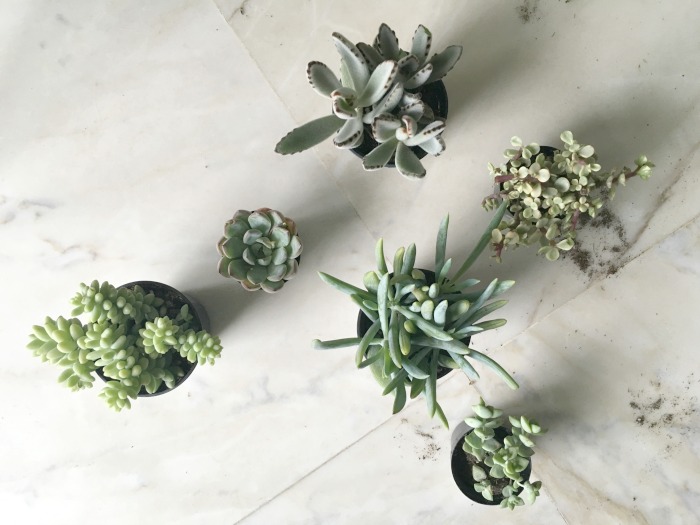 While in LA, I fell in love with all the succulent arrangements that seemed to be just about everywhere.  Similar to a cacti, succulents are a drought friendly plant and thrive in more arid environments but I came to learn they make great indoor arrangements too and are very easy to take care of. Good thing as one of the last things you would ever say to describe me is someone with a green thumb! In fact, my husband will laugh if he reads this post as gardening is not my thing BUT putting together and maintaining an indoor succulent garden is very simple.  Chicago was a forecast of gloom and doom this weekend so it was the perfect indoor activity to do and my daughter and I set out to make these DIY arrangements.
Here is a list of the supplies needed:
Planters
Cactus Potting Mix
Rocks
Decorative Moss (optional)
Water and Light
Succulents Mothers Day
With Mother's Day coming up next weekend we decided to make them for Mother's Day gifts too! We headed to our local nursery to get most of our supplies but I found that our local Home Depot had the best variety of individual succulents. Call ahead to make sure though as other locations were not as well stocked!
Directions:
Line the bottom of your planter with a couple inch layer of rocks or gravel. This helps with drainage.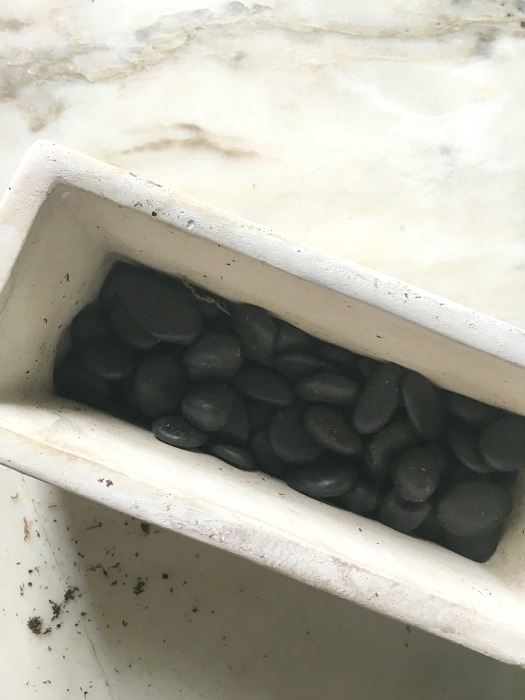 Add the potting mix next leaving a little room on top. You can always add more once the succulents are planted.
Next plant!  Plot out where you want the succulents to go and then remove the plant from its container by turning it upside down, gently breaking up the roots at the bottom and then inserting into the soil. Although succulents are easy to care of, the plant themselves are fragile so handle with care!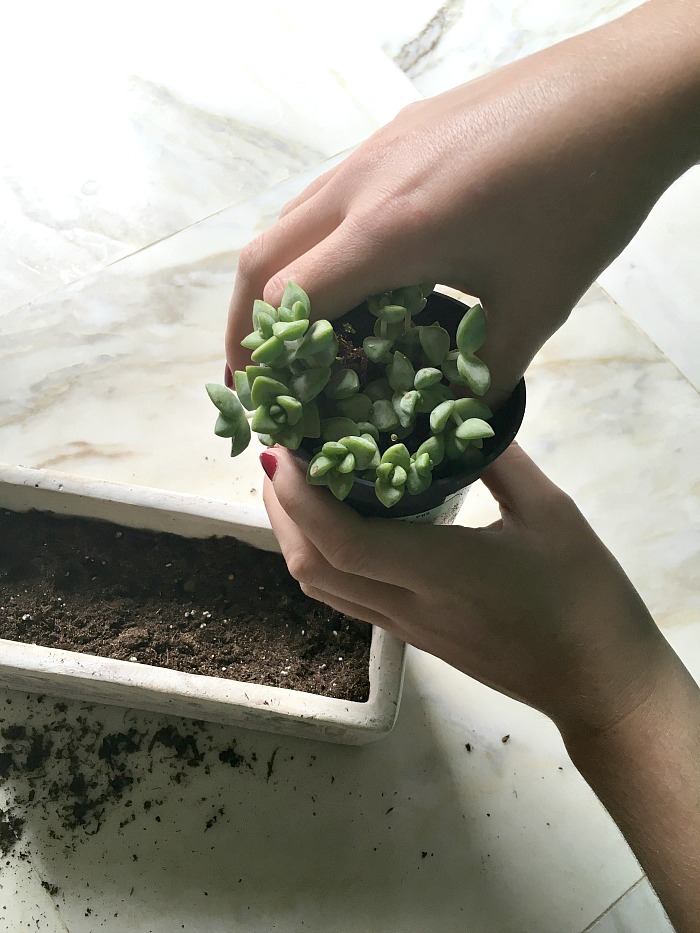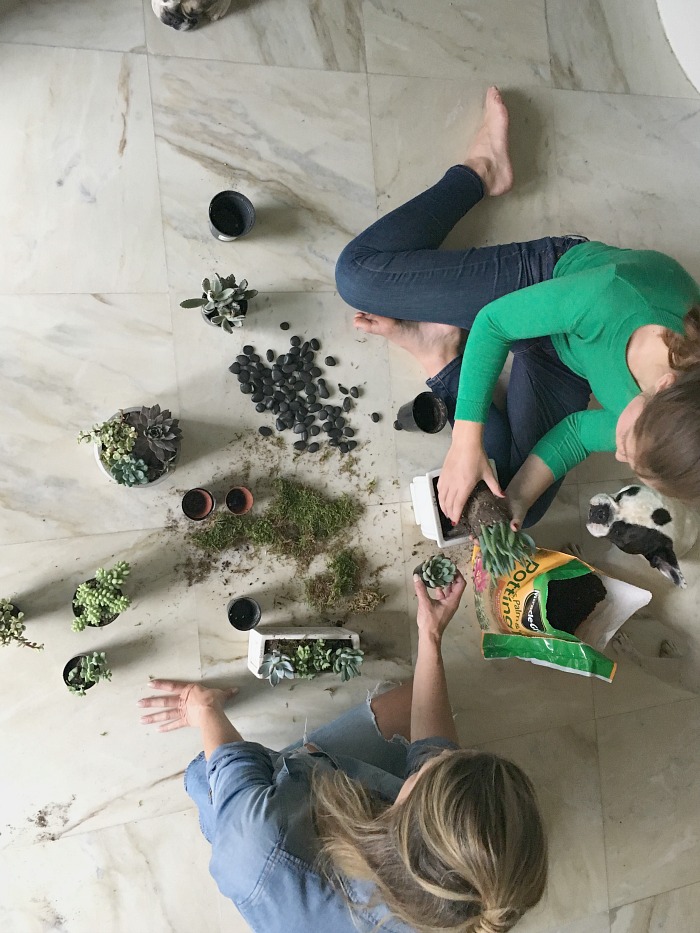 Add more soil if needed and then add some decorative touches such as green moss or small gravel (optional of course!).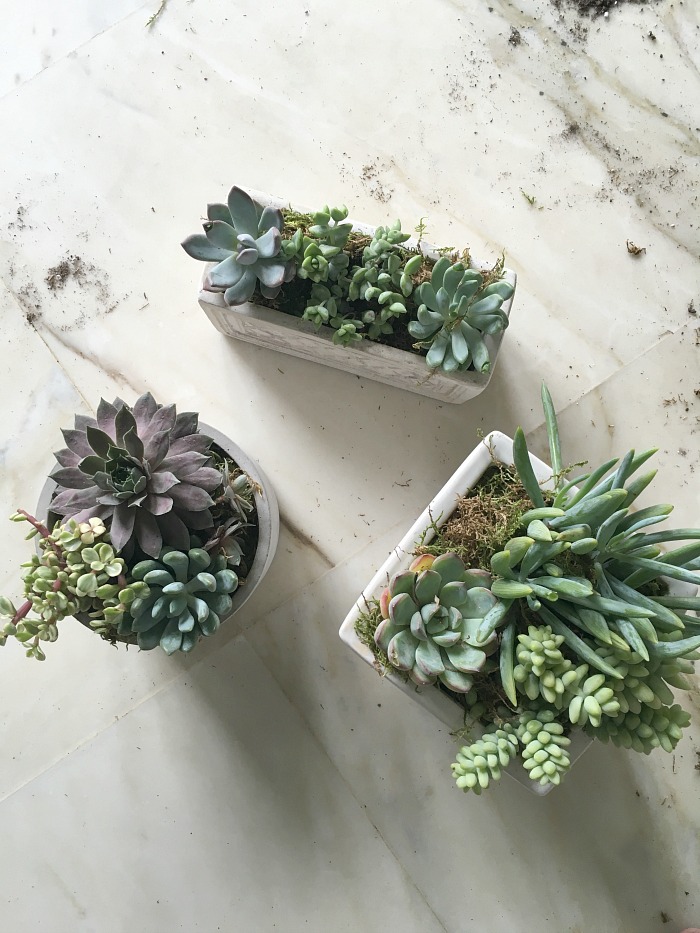 Fill up a spray bottle with water and mist the soil making sure not to over water.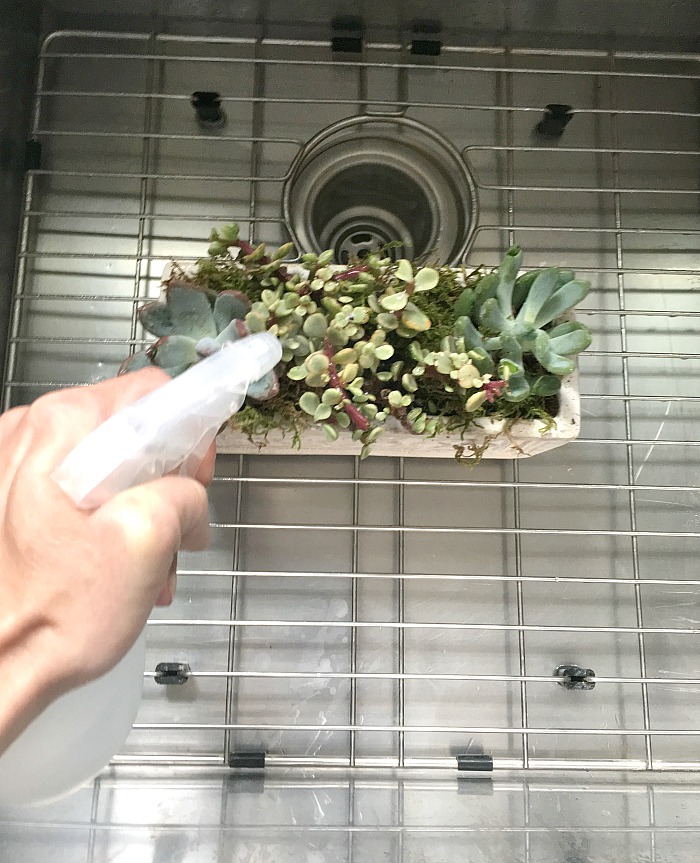 Place arrangement in a lighted area or wrap up and give away as a Mother's Day gift (mom, if you are reading this sorry to ruin your surprise!), teacher's gift, housewarming gift etc.!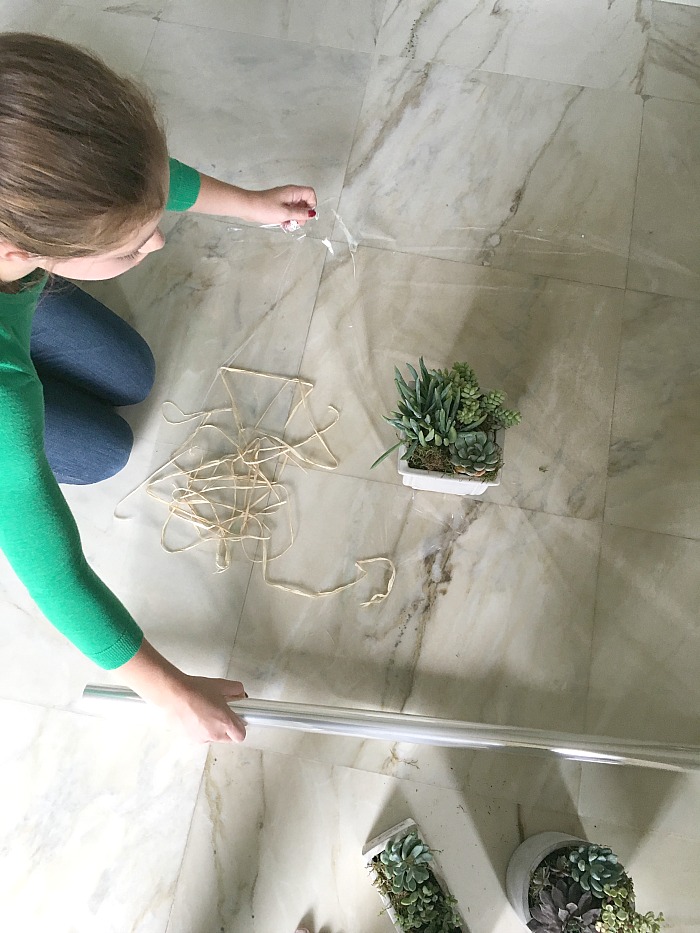 See! Told you it was easy. I am obsessed with this little piece of LA in my house!
Follow me on Instagram for more updates.