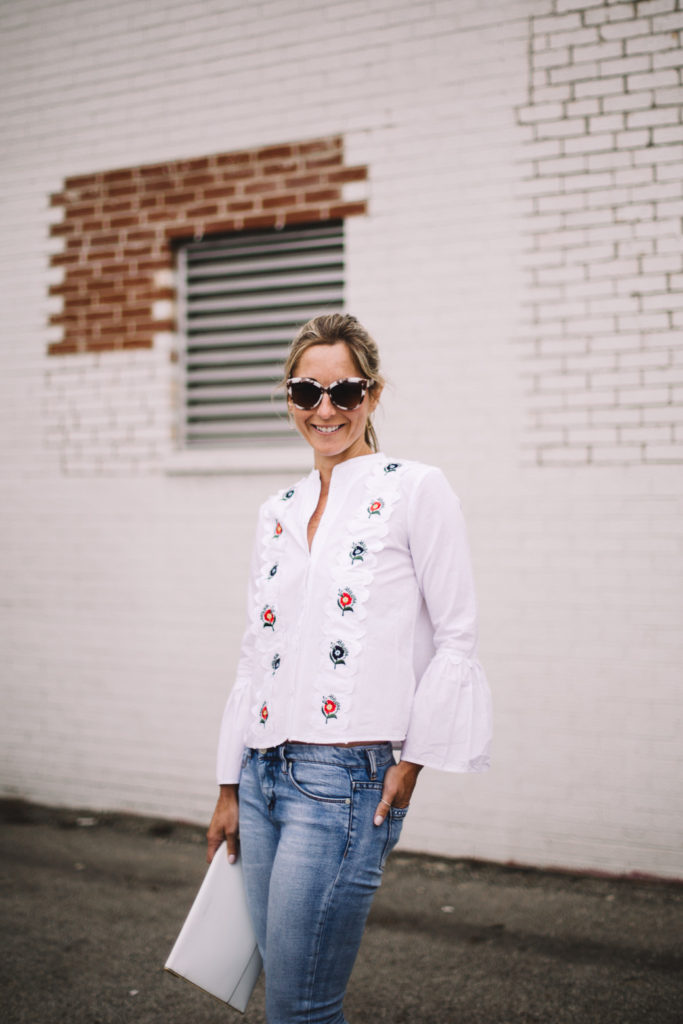 What is it about embroidered clothing that puts a smile on my face? Maybe it's because any time you pull it out of the closet, it usually means you are either heading on vacation or heading into a season with warmer weather. Chances are, you already have an embroidered tunic or beach cover-up in your closet and this season there is a chance to add a heck of a lot more! Fashion is definitely not short on embroidered pieces this summer!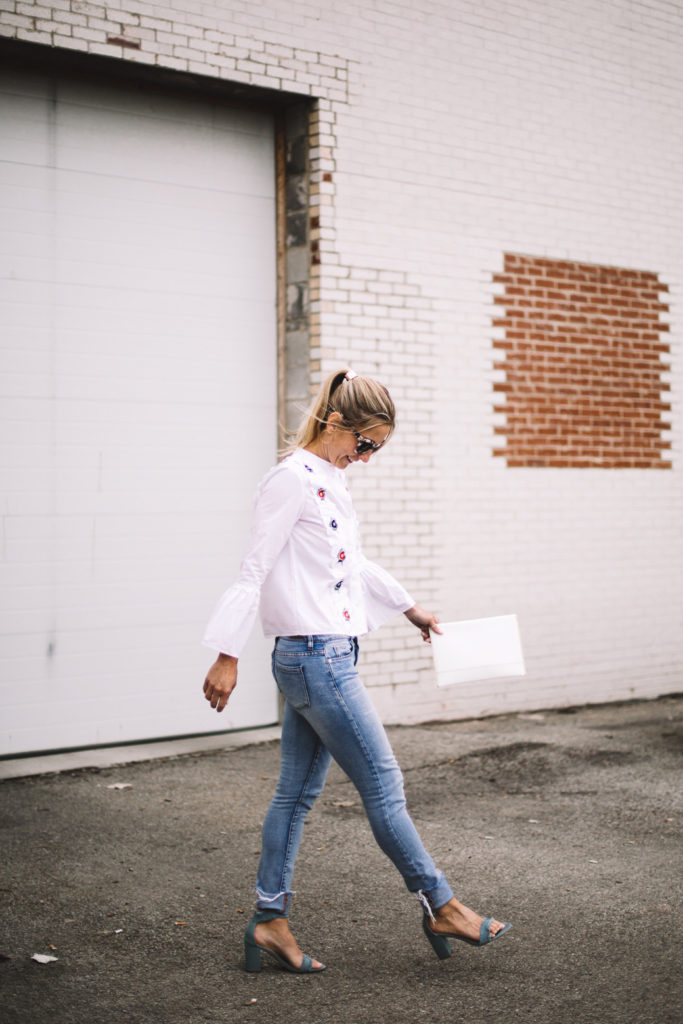 I introduced this trend in the spring (here) and it has no intention of slowing down anytime soon. Like most trends, this one is on major comeback from a bygone era-the 70's. Embroidery has been added to just about every article of clothing and accessories have not even escaped the trend for summer! From clothing to belts, to bags, to shoes, designers have found a way to incorporate an embroidered motif into just about anything!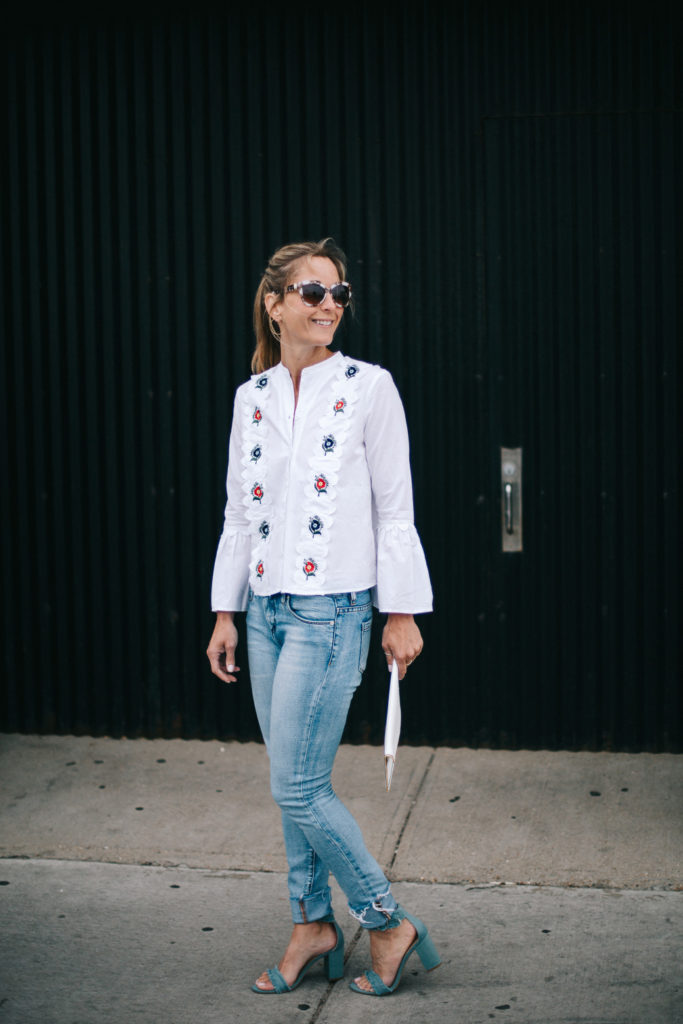 Embroidered blouse here//Denim similar here//Shoes here//Clutch here//Sunglasses similar here
One of my favorite ways to wear an embroidered piece is to choose a simple white poplin shirt. It is perfect with a pair of skinny denim or paired with high waisted shorts.  The key, or rule I should say, to wearing embroidery is letting one piece of it stand out while keeping the rest of your look simple or monochromatic. In other words, don't wear or accessorize with two embroidered pieces at one time! I love the idea of embroidered sandals with an all white dress or an embroidered skirt with a  fitted white tee and slides.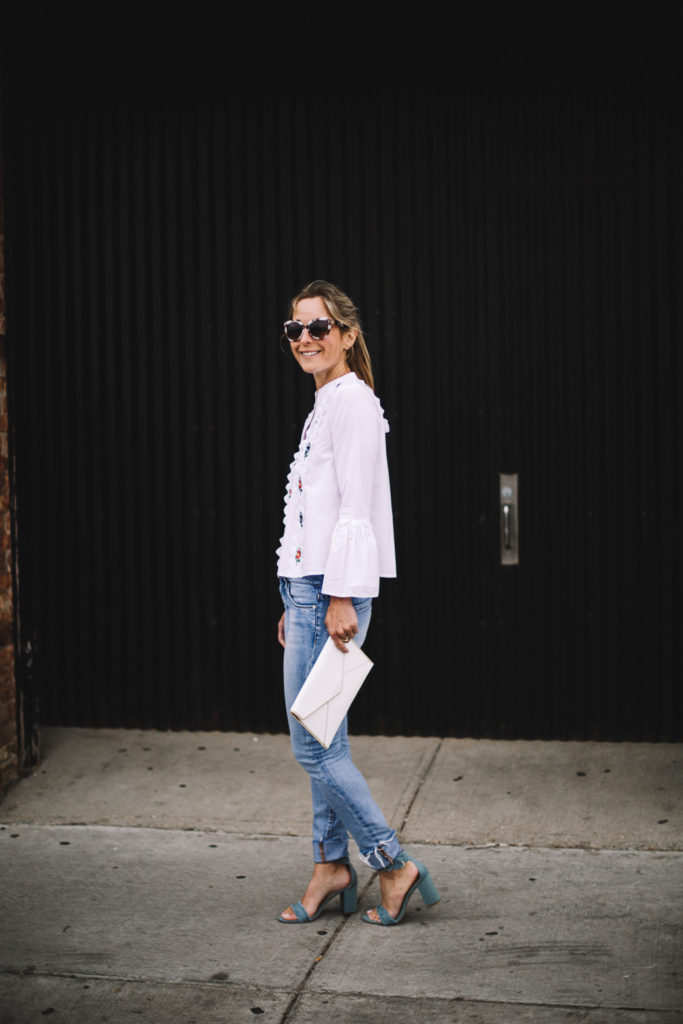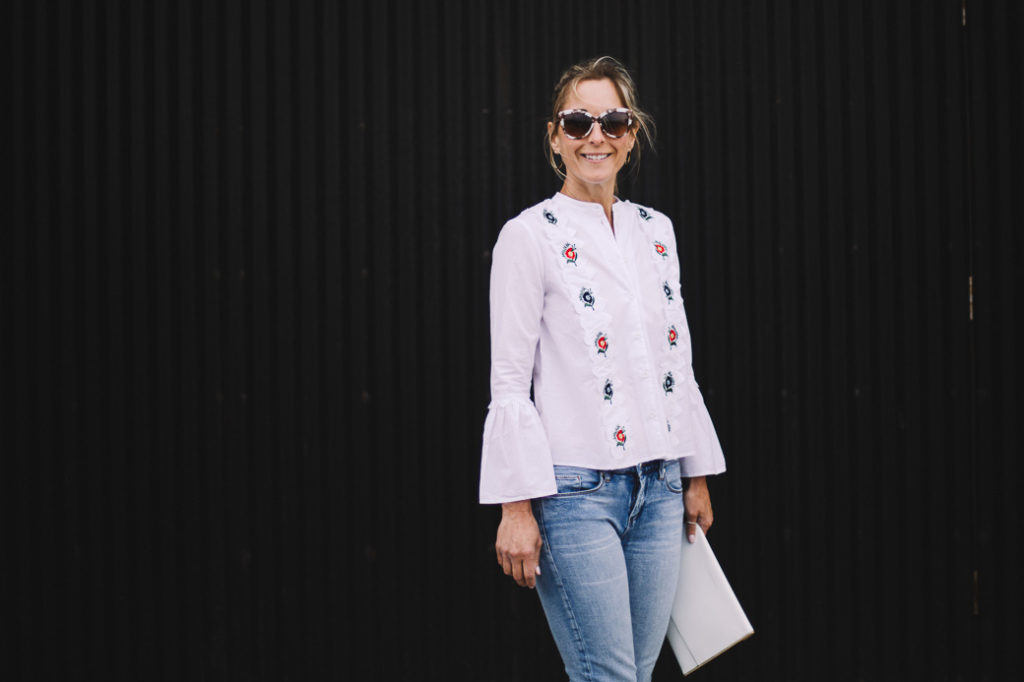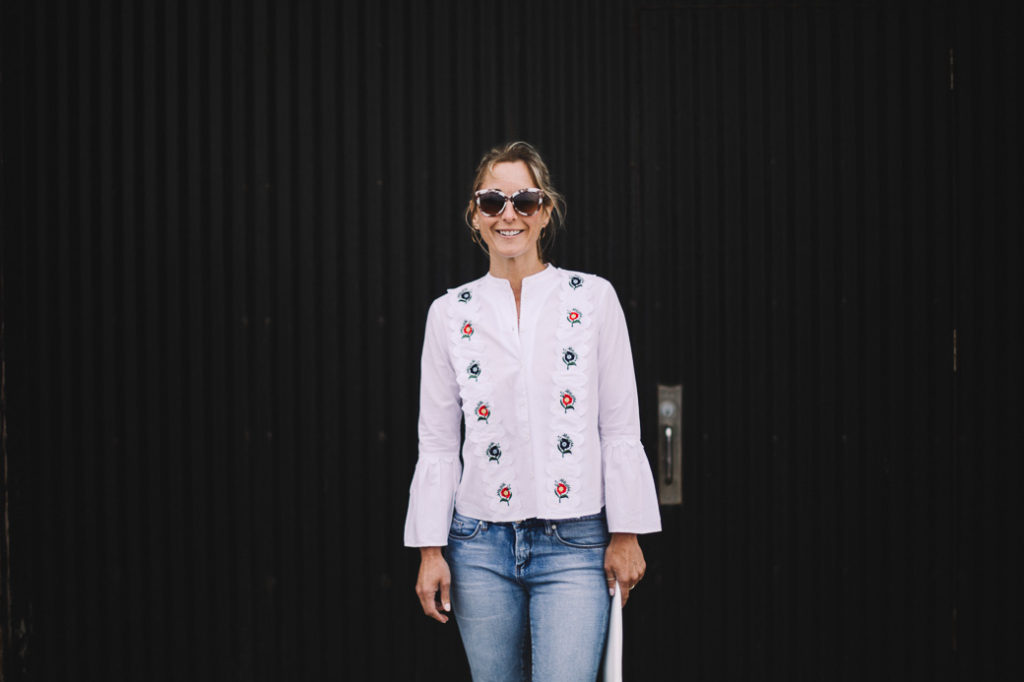 Embroidery – Summer Trend
Embroidery is the perfect way to elevate your summer style. There are a ton of options available in embroidery and I have rounded up my favorites to inspire you.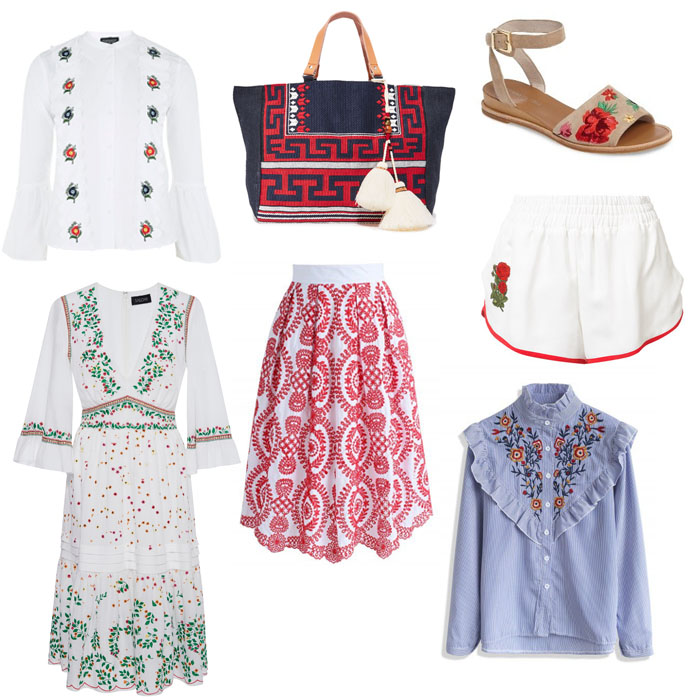 White Blouse
Shorts (expensive but I am obsessed!)
Like anything on trend, I always like knowing that I will continue to wear it once the trend dies down. Invest in something you know will be a closet keeper. Maybe avoid adding an embroidered bomber jacket but definitely think about adding an embroidered top or dress. As mentioned at the beginning of this post, embroidered pieces are always a packing go-to for me when heading to warm destinations too!
You might also like, Cute Summer Sandals: Your Guide To This Season's Best and What to Wear on an International Flight: How to Be Comfortable and Look Chic.
You can follow me on Facebook, Instagram and Pinterest 
Photos by Jules Kennedy
Thanks for stopping by!
L, M