#marigold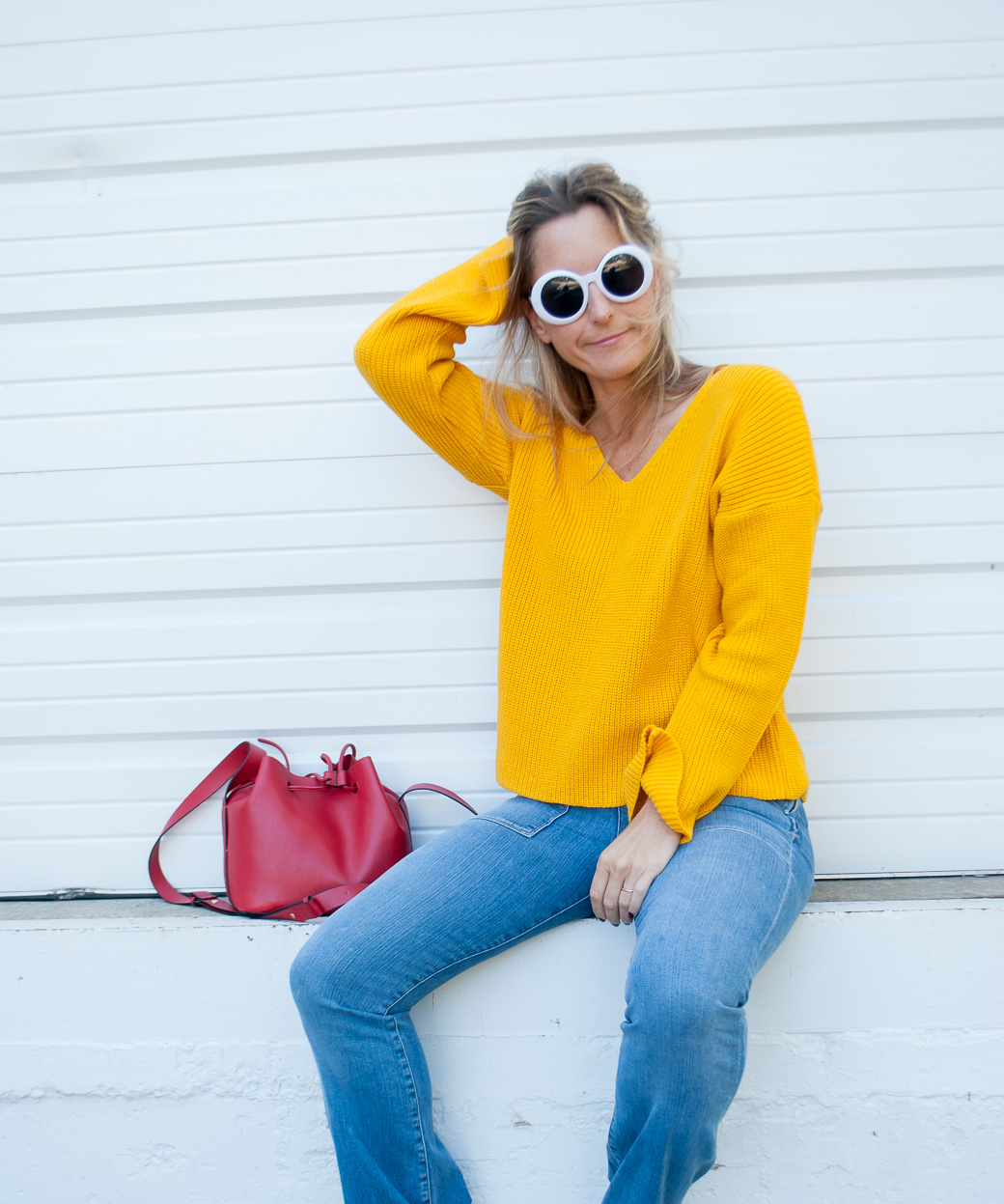 Sweater: Here (also in ivory) // Bag: Here // Sunglasses: Here // Denim: Here (on sale) // Shoes: Here // Nail Color: Here

With each new season, brings a new wave of color trends in fashion. An early season color standout for fashion this fall is marigold. Rich autumn colors make up most of the Pantone style colors of the year and marigold falls nicely into this palette. Truthfully though, it has never been a color I gravitate towards. I often find that it best suits those with richer skin and darker hair. Yet you cannot ignore the fact that marigold is everywhere. With a few pieces catching my eye, I decided to give this color a try. Now I am absolutely in love!
Wearing this color early on this fall season is key to someone with my coloring. Still benefiting from summer's vitamin D, marigold brightens the skin versus washing it out. Pairing it with other bright colors and a pop of white also adds to the overall richness of marigold. Of course accessories are always a great option when trying out a new color. Whether it be a shoe, a bag or piece of jewelry, there are lots of fun options for incorporating this trending color! I am sharing some of my favorite pieces below: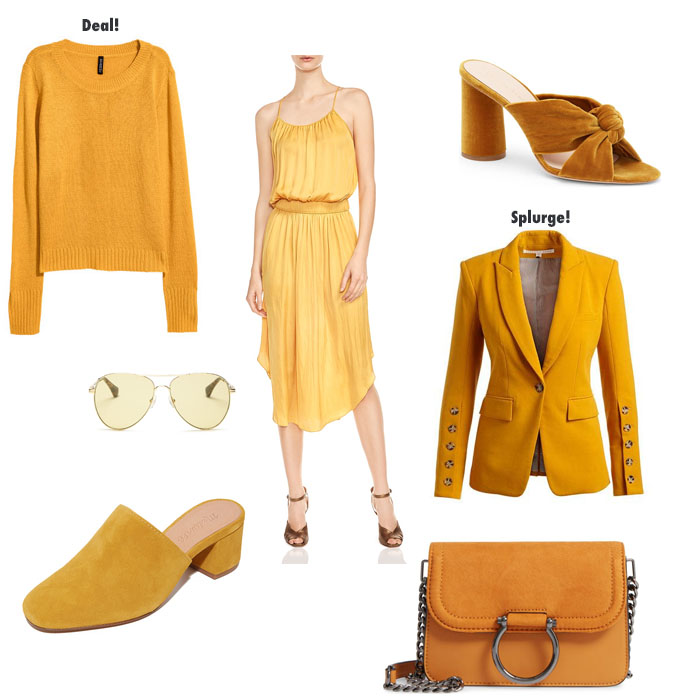 Sweater Here // Dress Here // Heel Here // Blazer Here // Bag Here // Mule Here // Sunglasses Here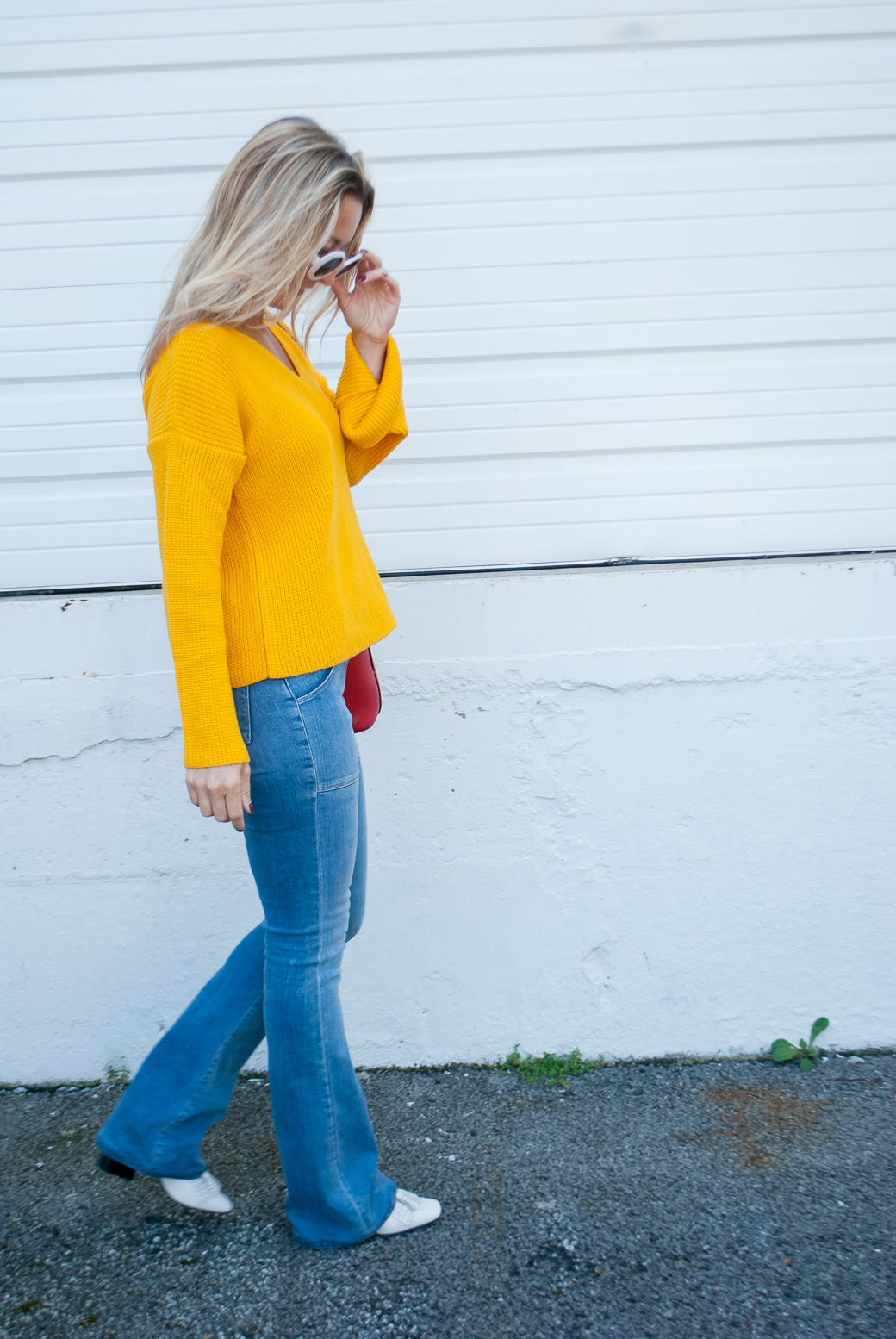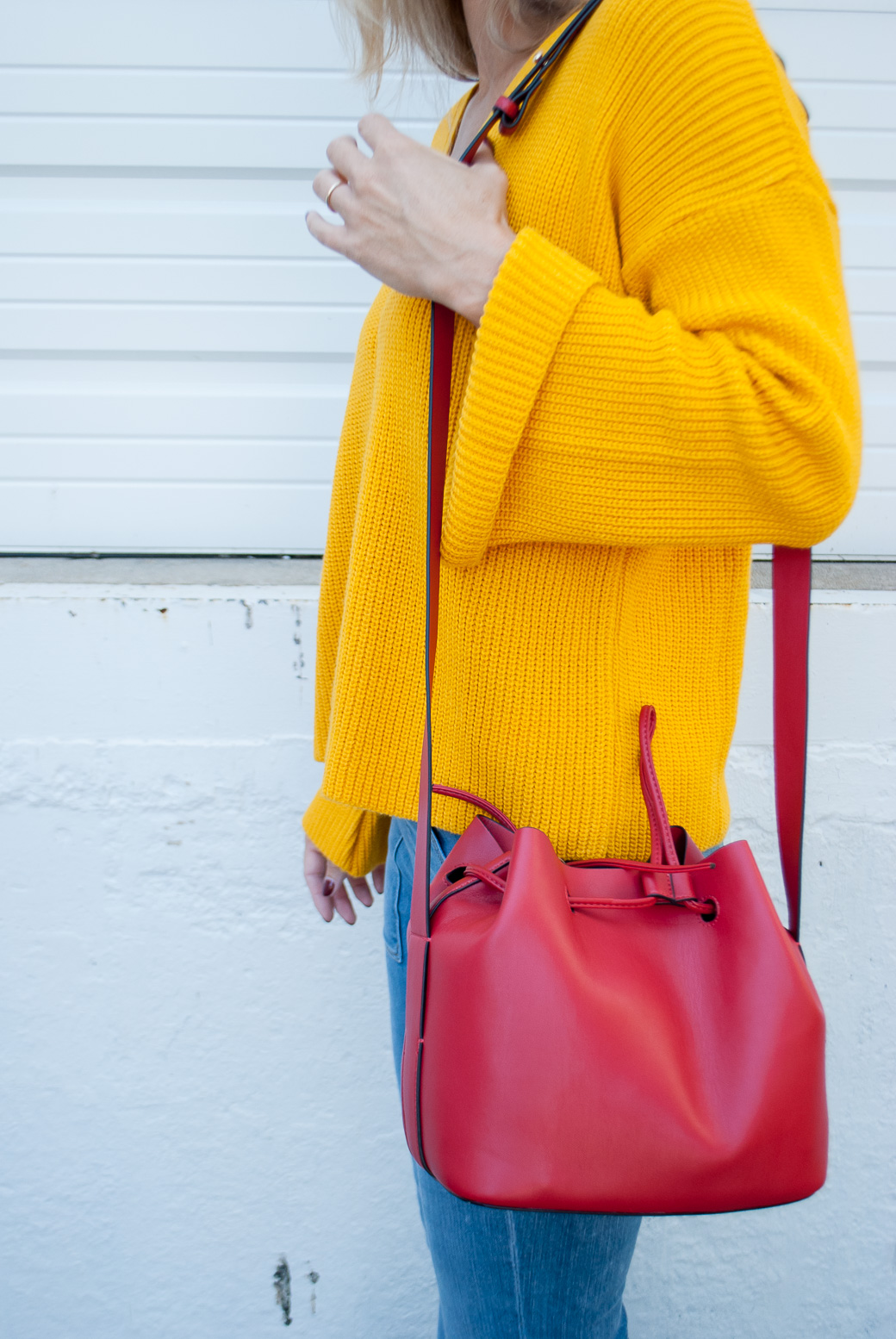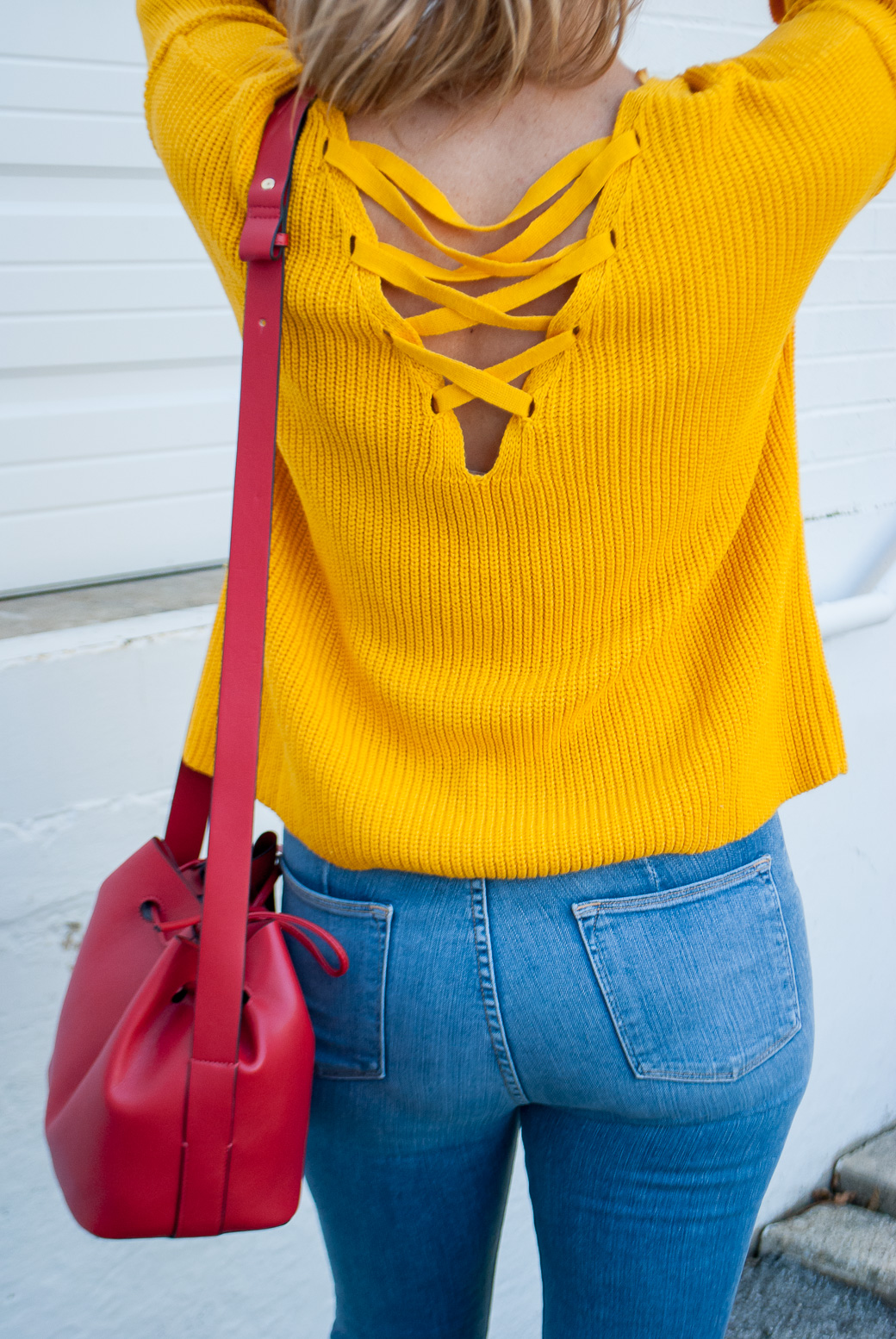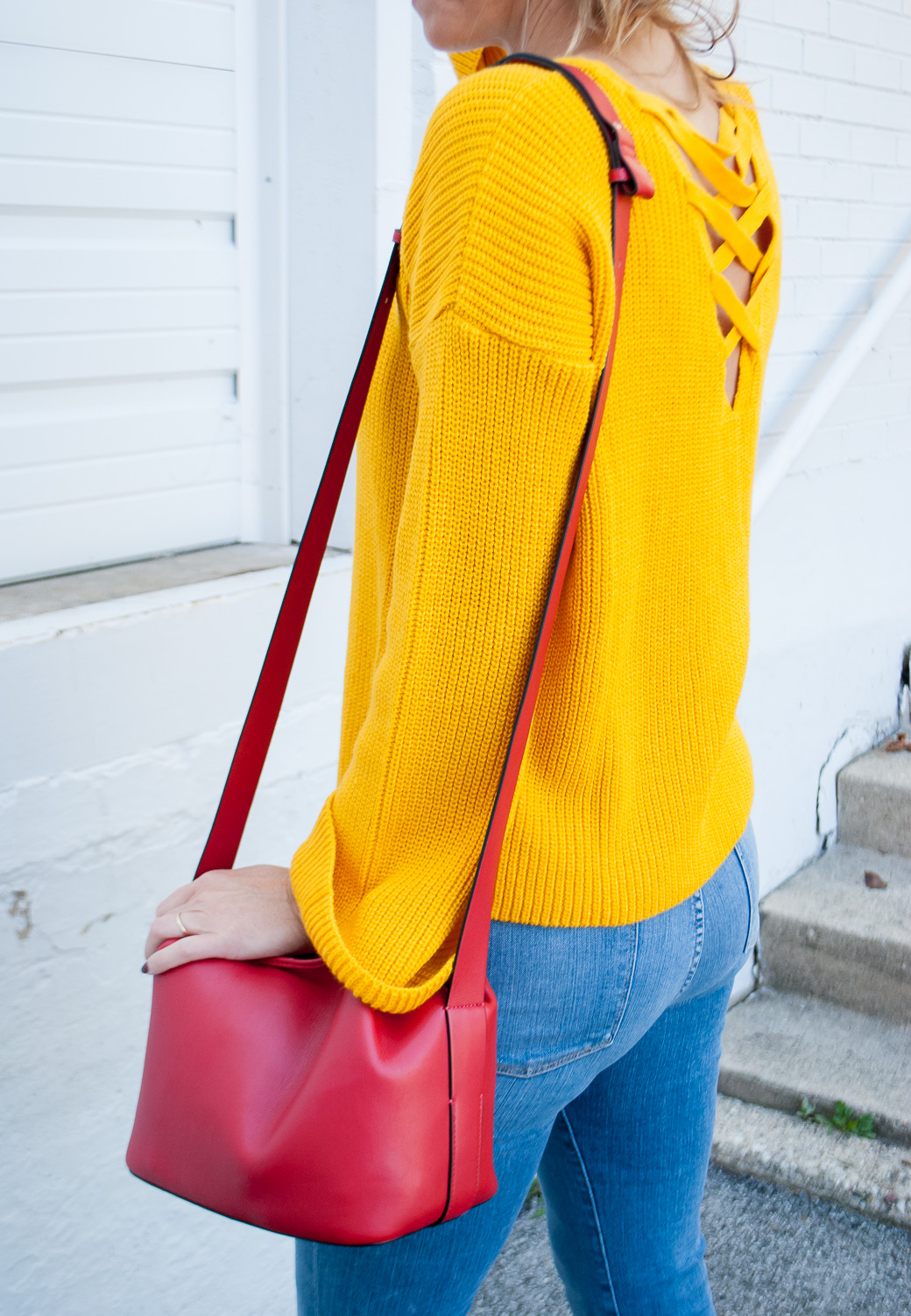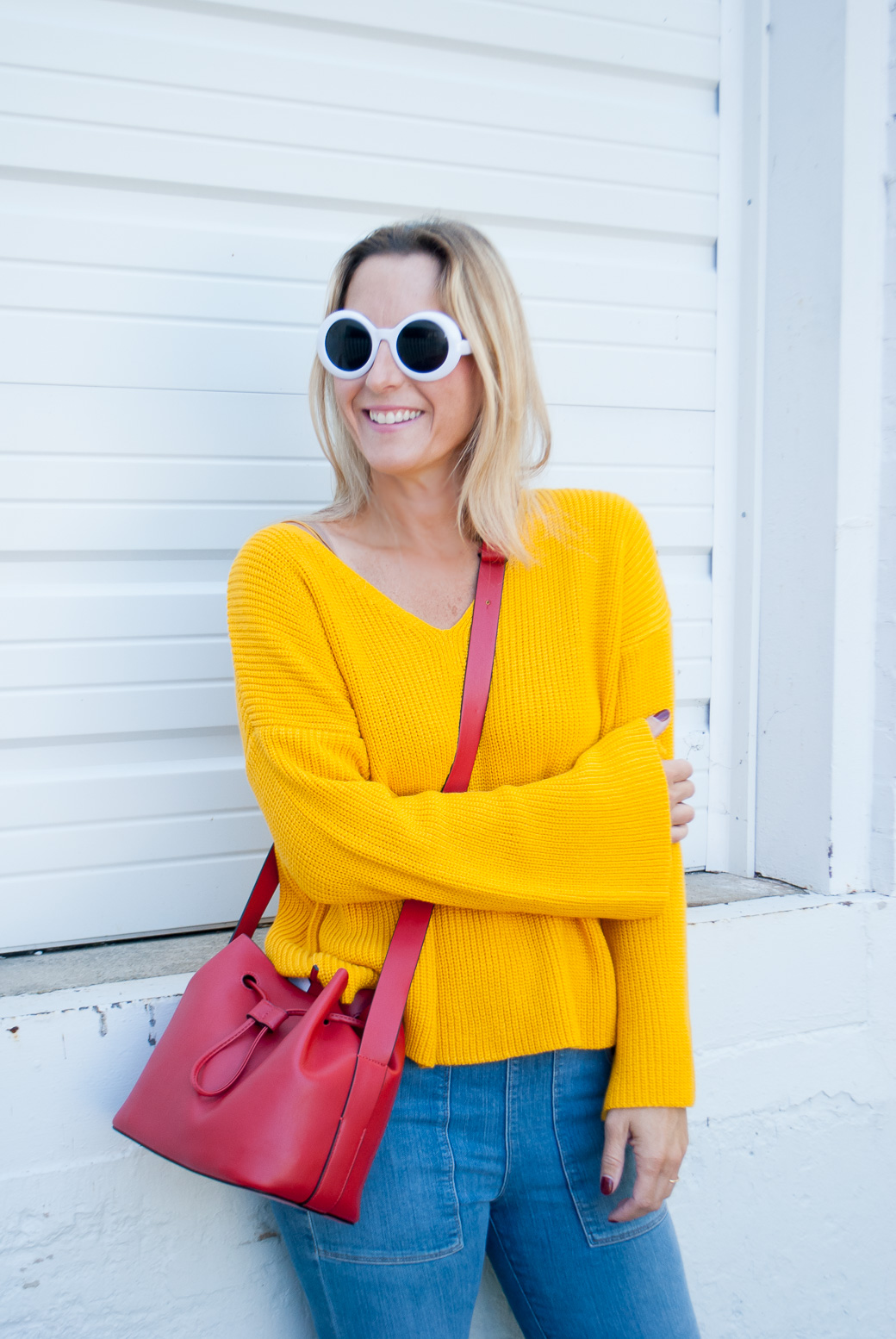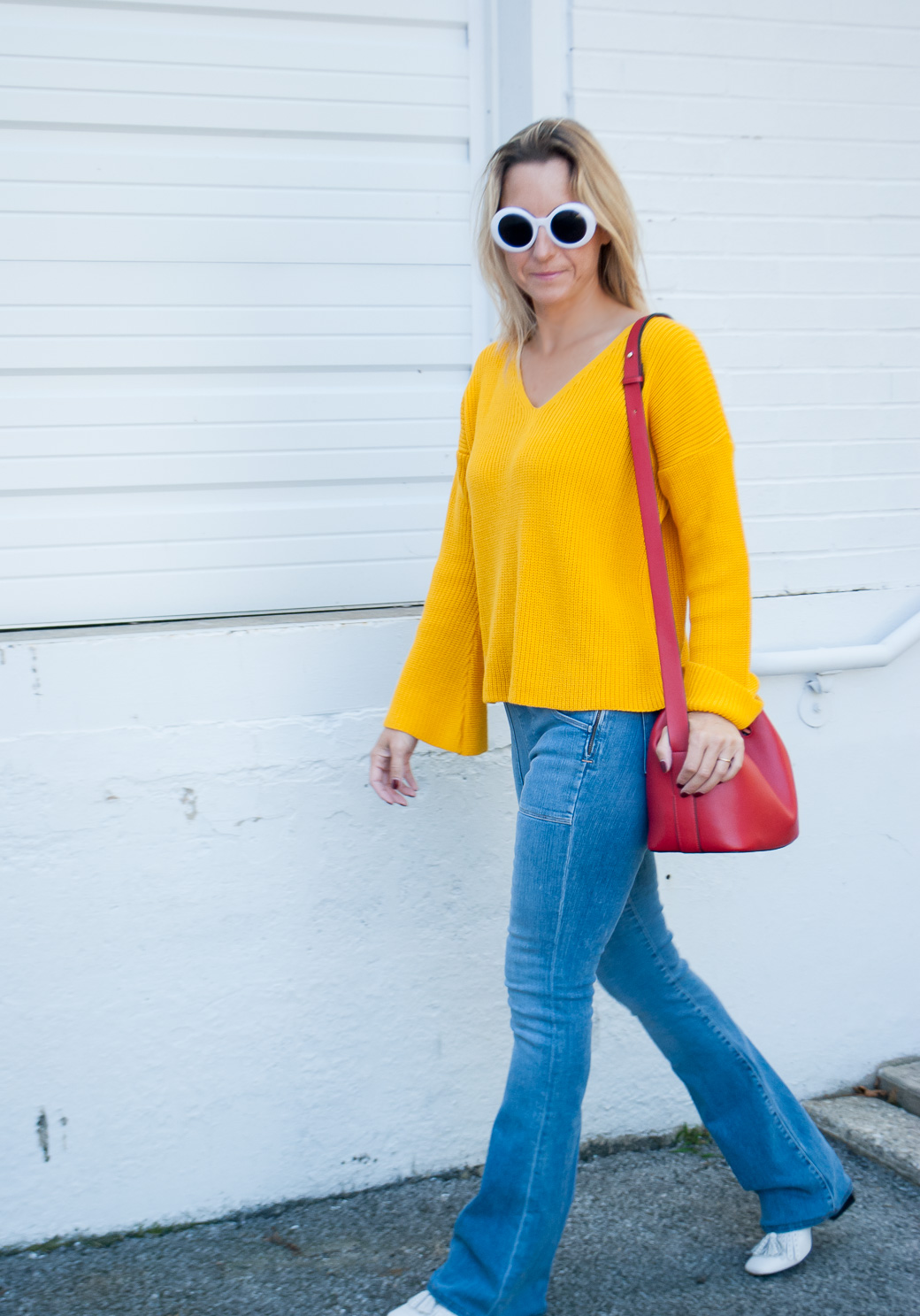 #moreforfall
As fashion continues to make its move towards fall clothing, be sure to check out my recently updated "Shop My Currently Coveting Items" page found here. Of course, Never Without Navy is just getting started with bringing fall style content to the blog!
I am also on Facebook, Instagram and Pinterest 
Thanks for stopping by!
L, M
SaveSave
SaveSaveSaveSave
SaveSave
SaveSaveSaveSave
SaveSave
SaveSave
SaveSave
SaveSave
SaveSave
SaveSave
SaveSave
SaveSave
SaveSave