How to Wear Paper Bag Pants

Trending: The Paper-Bag Pant
An Option Other Than Denim
My mom is going to be so excited to open up this post and see me in something else other than denim! We do live in a fashion world now where denim is pretty much acceptable to wear just about anywhere. Just about. There are times when denim is not the best option and reaching into your closet for a dressier pant is necessary.
As part of my January closet purge, I cleansed my closet of out of date/out of style dress pants. As such, I have been on the look out for up to date replacements. I slightly paid attention to the paper-bag pant went it first made a debut last summer on Gigi and Bella Hadid. Yet, until I see it launched in my favorites stores, only then do I start taking real notice.
I fell upon these paper bag pants on one of my weekly trips to H&M a few weeks ago ( I cannot tell you how much I love this store!). I saw them and knew that I could style them a few different ways starting now, and leading into summer.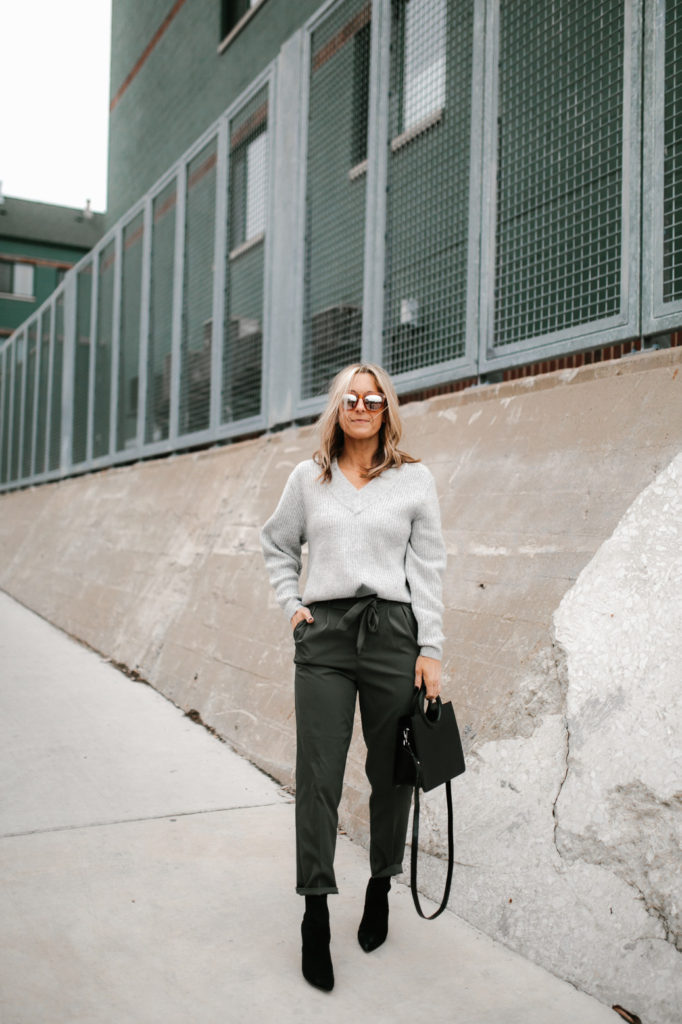 Recreate A Similar Look:
Paper Bag Pants here // Sweater here and here// Black Boots here // Bag here // Sunnies here
How to Style the Paper-Bag Pant
Cut to be more high waisted, these pants do a nice job of elongating the legs and drawing in the waist. With a bit of a looser fit, they are uber comfortable and easy to move around in. In terms of a top, the goal here is not to cover up the focal point of this pant, the paper bag waist. In winter, a sweater absolutely works and can easily be half tucked in. Moving into spring and summer, tuck in your top with a fitted tee or tank. For a shoe, a sock bootie is perfect to wear for this time of year. I would even wear my Stan Smith's with this as well. Moving into spring, I love the idea of this d'Orsay flat. For summer, this Hermes inspired "H" cut sandal would be perfect, especially with a wide-legged paper bag pant.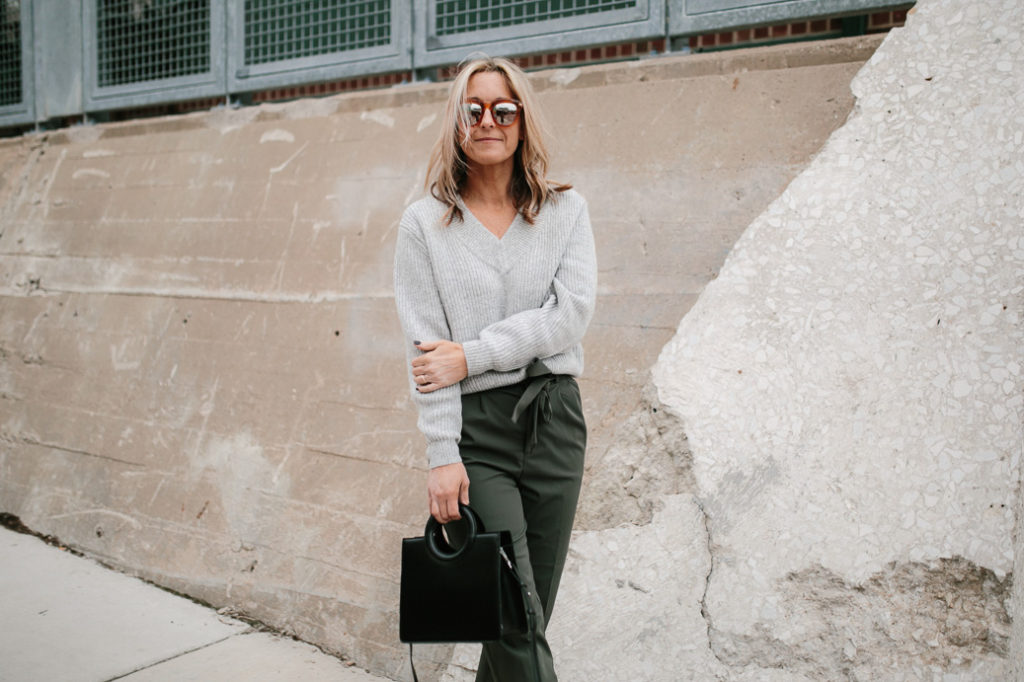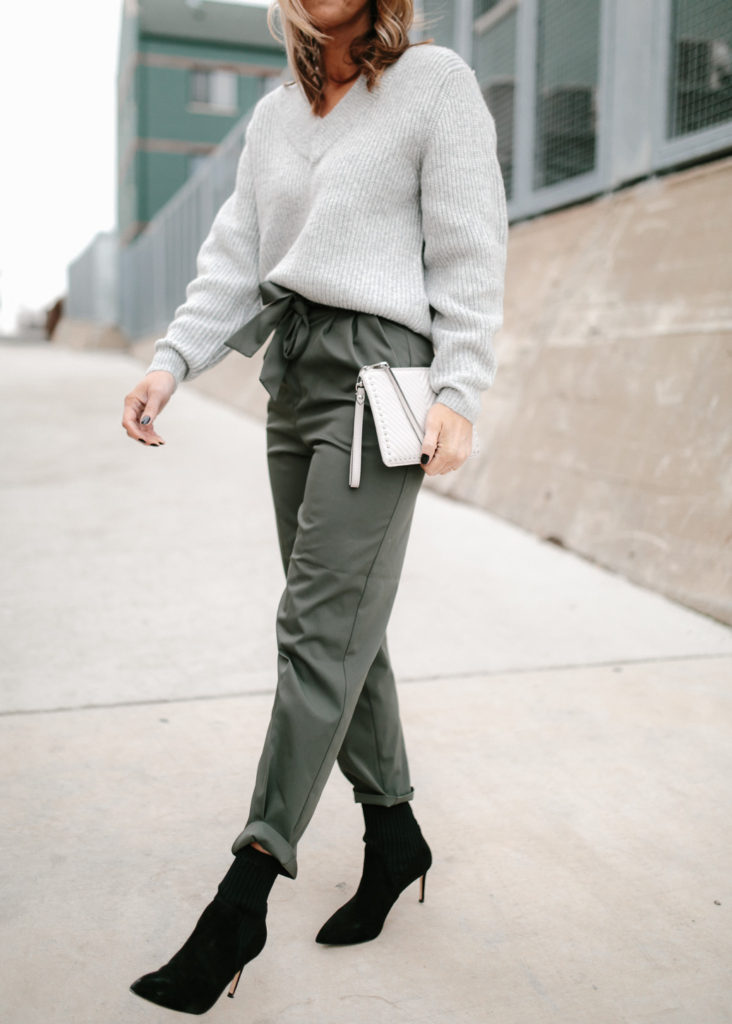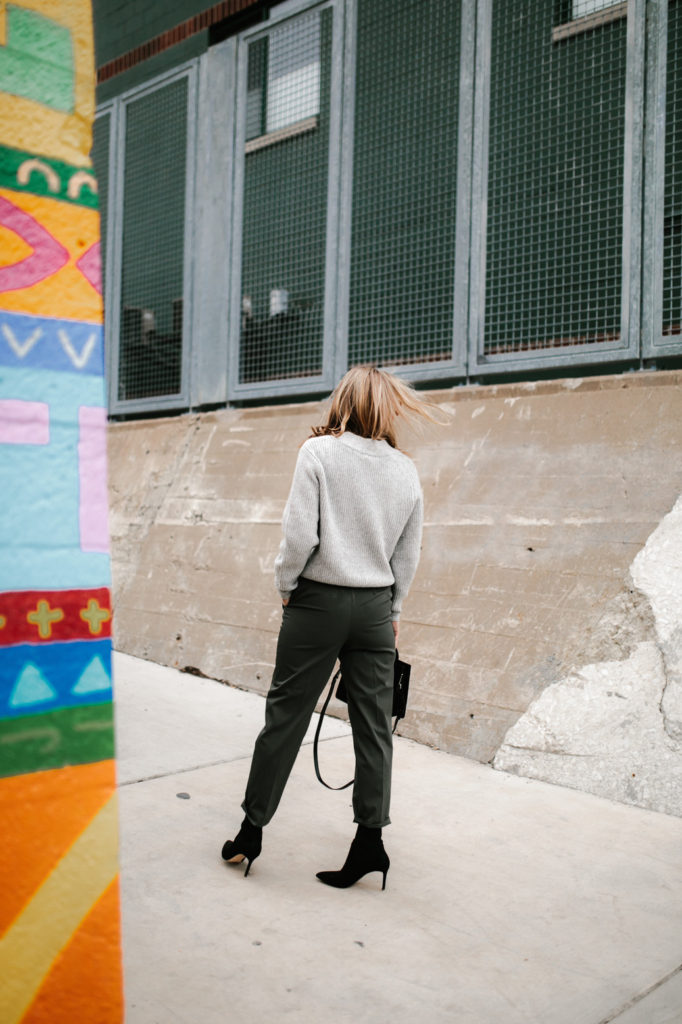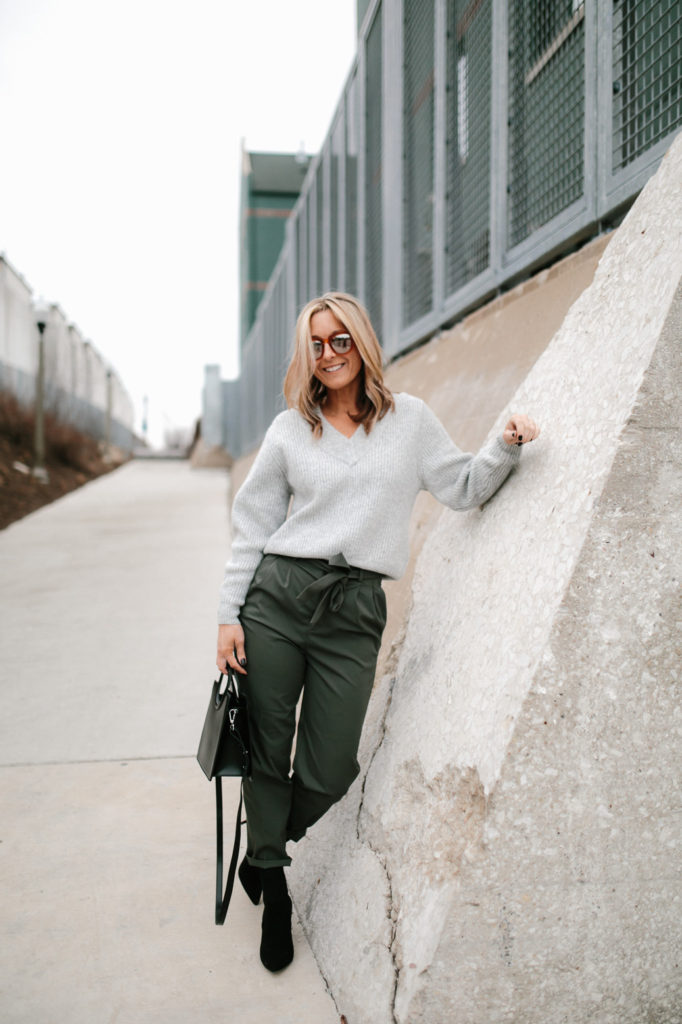 Other paper bag waist pants I am loving:

These are the type of pants you can wear for four seasons. They would be perfect to pack for a trip to Paris or to a beach destination! This style is not limited to a pant either.
Here are cute styles in shorts and skirts as well:

And yes, denim had to bud in and jump in on this trend for fall:
Paper bag trends for fall 2020:

Photos by Jules Kennedy
Never Without Navy is also on Facebook, Instagram and Pinterest 
Thanks for stopping by!
For more trends, check out here, here, and here
L, M