A New Place to Buy Basics
You know by now how much I love a good basic! I am constantly on the hunt for them. There are my go-to brands (think Splendid) and my go-to retailers (think J.Crew) that I consistently look to for stocking up and replenishing the items I wear everyday! Yet recently, another brand has caught my eye, and that brand is Everlane.
I was not aware of Everlane until another blogger I follow, Jess Keys at the Golden Girl, started raving about them. And not just once but again and again! Jess always wears the best basics! She is known for putting together capsule wardrobes and items from Everlane are always in the mix. After seeing so many items I love of hers connected to Everlane, I went ahead and tried out the brand myself.
At first glance on their website, Everlane is on point aesthetically. Their basics jump out of the screen and you can almost feel how good they will feel on you. It was hard to decide what to get first, but I honed in on two items-the Poplin V-Neck Tunic Shirt and the Cheeky Straight Leg Denim.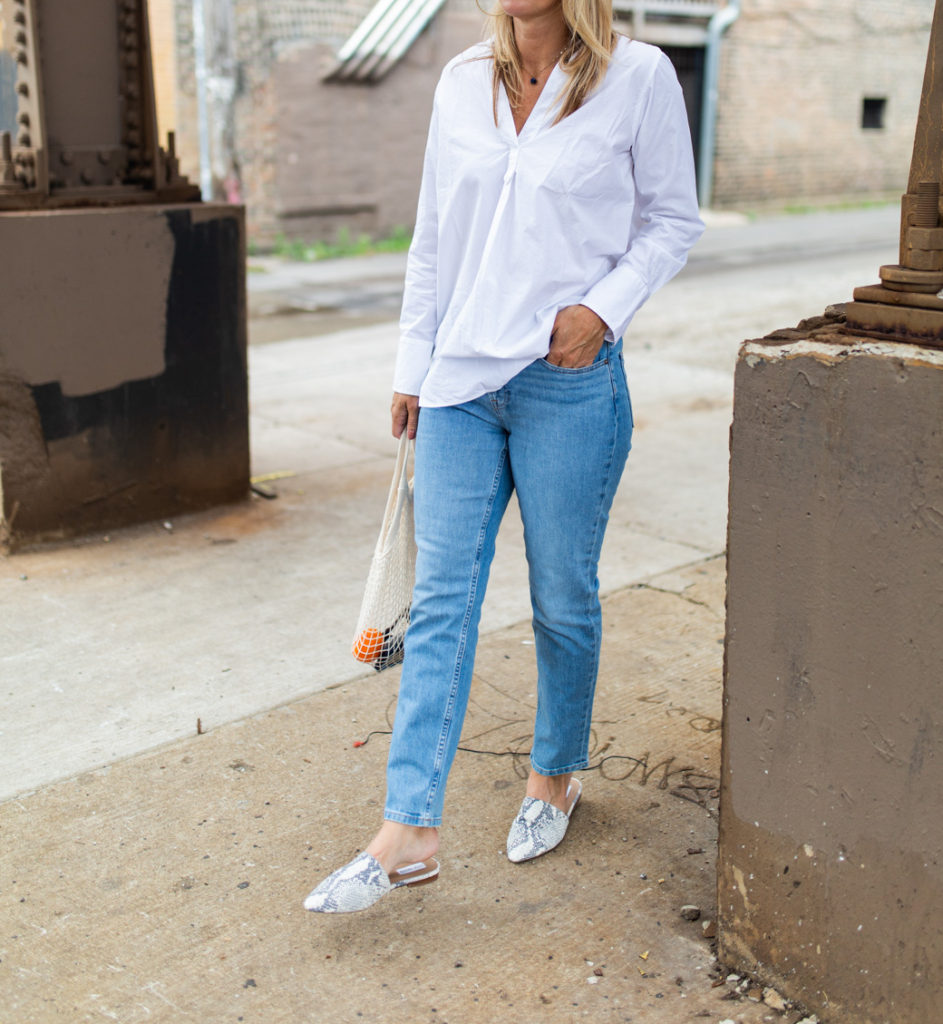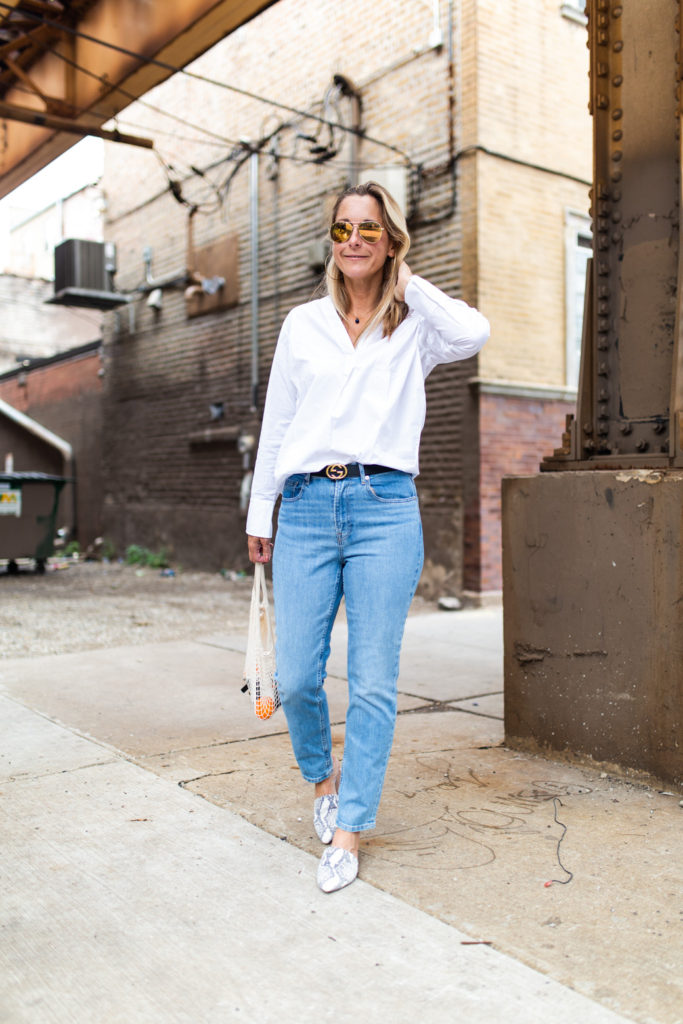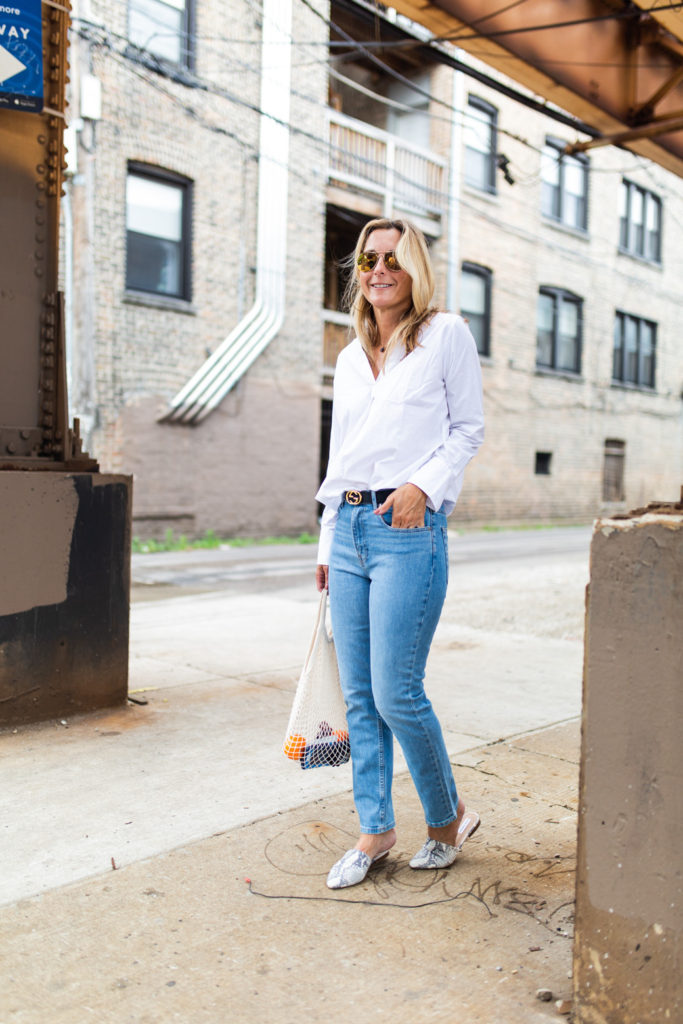 Top here // Denim here // Shoes here // Bag here // Belt here
Denim
For starters, it is rare I buy denim on-line as I like to try them on first. But Everlane's denim has SUCH good reviews plus the price tag on them makes them an easy no brainer purchase! I am so happy I took the chance on them because once they arrived, it was a slam dunk! I am in between two sizes right now (thank you summer rose!) so I went with my larger size. They fit like a glove! Even if I go down a size, I know they will still fit well. I chose this particular style of denim because it is known for its good rear fit. I am bottom heavy so how the denim fits on my rear, is the number one deciding factor when I purchase a pair. These truly are a dream come true! I love my bum in them!
Besides the fit, the denim is uber comfortable! They feel really good to put on and I am a big fan of this wash!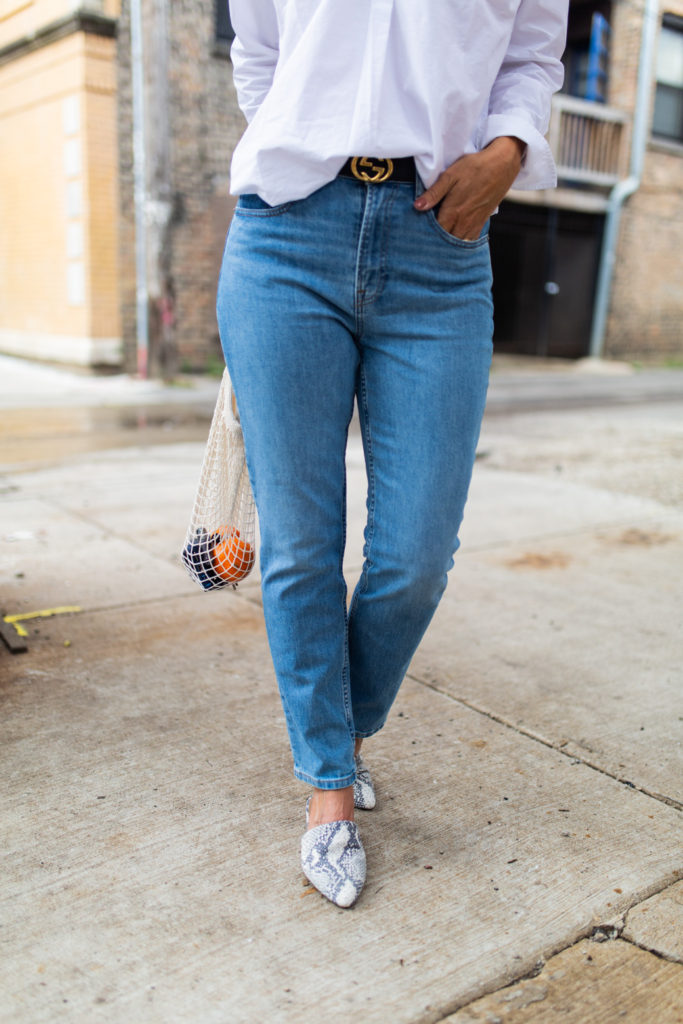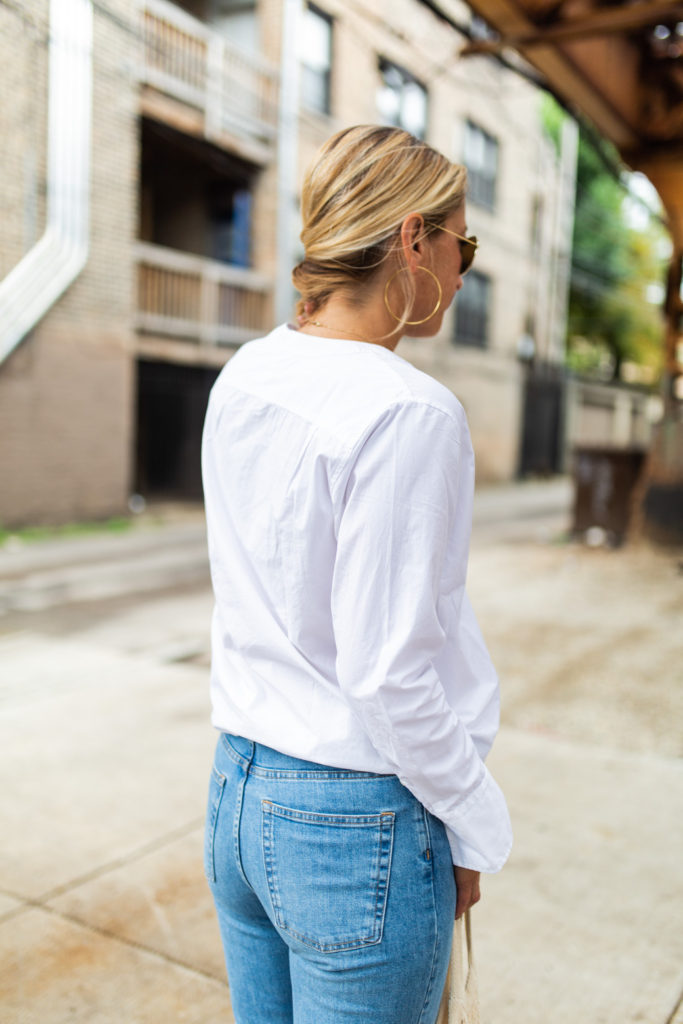 Top
Who doesn't love a good white basic top? More than any other basic, a white top is something I continually add to my closet. I love this V-Neck Tunic Shirt as an option. It is the perfect mix of structure and comfort. Pair it with your favorite denim or a crisp colorful short. It is the ultimate packing piece! In terms of sizing, I ordered a size six but could have gone down as size as it runs a little generous.
Other Basics I  Love From Everlane

I hope you take some time to explore their website. Everlane offers such a nice range of updated classics with a chic twist. They also have clothing for men!  Also note that first time customers receive free shipping and returns on their first purchase as well!
You can also follow me on Facebook, Instagram and Pinterest 
Thanks for stopping by!
L, M