LA Recap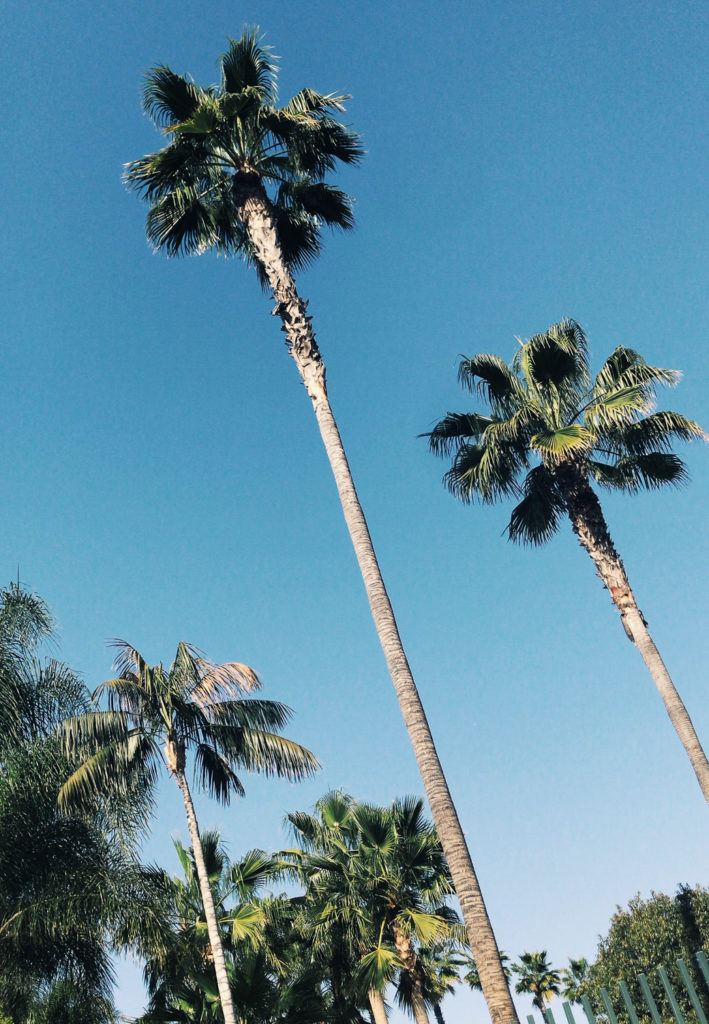 Some of you know I went to LA this past weekend to see my brother and his family. I could not have picked a better weekend to escape weather wise! The weather was picture perfect in LA and absolutely terrible back home. Snow in mid-April? No thanks!
I know in California the cost of lying is high, the traffic is terrible and the taxes and real estate are outrageous, but waking up to sunshine everyday may just outweigh that all. I love LA and I love the weather!
One is never bored in LA either. This might have been my twentieth trip there and every time I visit, there is something new to do! Whether it be heading to an emerging neighborhood, a hot new restaurant, or a great new store, there is never enough time to see and do it all!
LA Recap: Where I went in LA
Despite the fact that most of my time this trip, I happily spent entertaining my little nieces, we did still manage to get out and hit up some of my favorite places as well as check out new ones. My brother and sister-in-law are the prefect hosts and they always know where to go!
Mauro  Cafe
One of the best lunch spots in LA is Mauro Cafe at Fred Segal. Known for it's yummy Italian fare (but truly has the best salads!), Mauro's is always bustling with activity. The bonus here is that you are right in the center of the iconic Fred Segal shopping mecca. With over five decades of history behind it, Fred Segal Sunset is a 13,000 square foot one-stop lifestyle shopping destination. This flagship Sunset location features permanent shops-within-a-shop, a rotating pop up shop, a cafe, bakery, florist and salon. One of my favorite beauty store sits here as well: Cap Beauty.
Nomad Hotel
For dinner on Saturday night we went to downtown LA. In all the times I have been to LA, never once have I been downtown! That's because up until now, downtown was strictly a business destination. I would equate it most closely to the Chicago Loop but without any worthy theaters, hotels or restaurants to go to. That is changing now! We set our for cocktails and drinks at the recently opened Nomad Hotel. Set in the former 1920's Bank of Italy headquarters, it is enough just to have drinks at the Gianni bar but staying for dinner in the lobby really allows you to appreciate the meticulously restored Italian grandeur (with a twist of California design!) of this beautiful hotel. The food is delicious and the atmosphere is warm and inviting.
Jon and Vinny's
We set out for the Fairfax District on Sunday. Oozing with streetwear and urban boutiques (the cult favorite Supreme store hangs its hat here), Fairfax is now home to one of my favorite restaurants in LA:  Jon and Vinny's. I am drooling just thinking about it! It truly offers some of the best Italian food around with a really fun urban vibe! I mean Usher showed up and sat in the booth right next to us so if it is good enough for Usher . . . .! I'm laughing though beause he came in wearing a white suit and sat right behind my nieces who were covered in red sauce! I was just imaging them placing one of their hands on the back of his suit! LOL!
Favorite Street in LA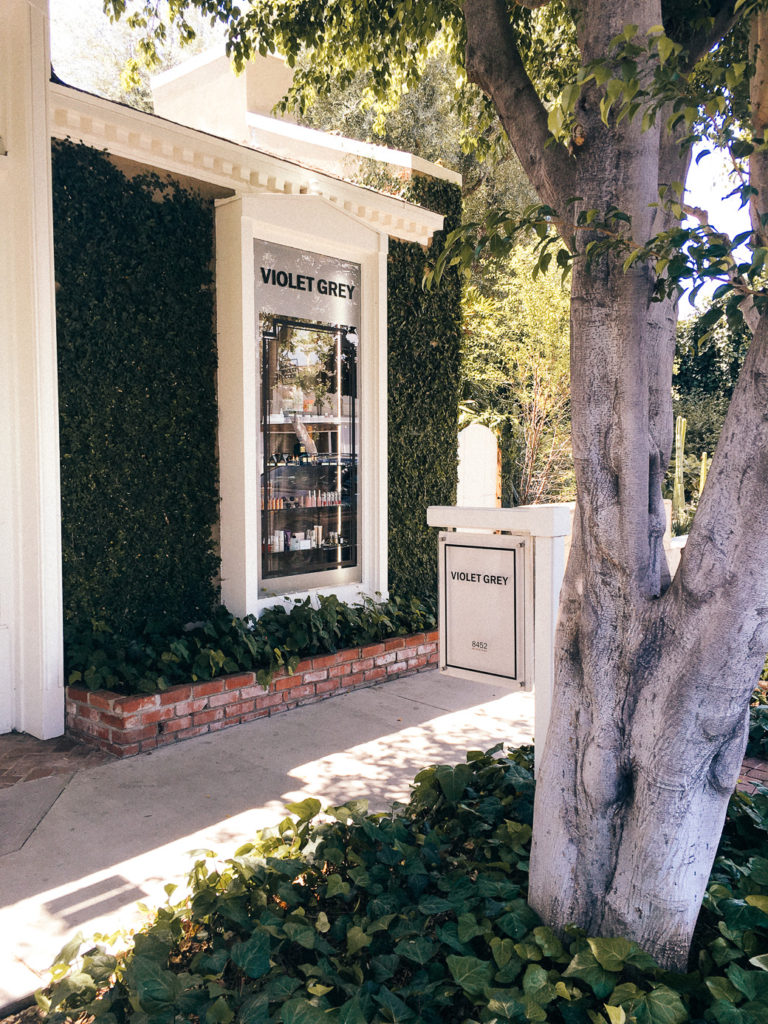 Anyone can argue with me and that is fine, but for me, the absolute best street in LA is Melrose Place.  Just walking down this street is enough for me. Tucked away from the busy streets that surround it, Melrose Place's tree lined street is an urban refuge. From chic boutiques to succulent gardens, quiet courtyards and ivory covered walls, Melrose Place is full of fashion favorites and hidden gems.
It was a dream then to be able to shoot a series of looks here on a quiet Sunday evening during the golden hour! So for starters, I want to share a look featuring two pieces you can wear right now, even in Chicago's unforgiving spring!
Two Pieces White Essentials for Spring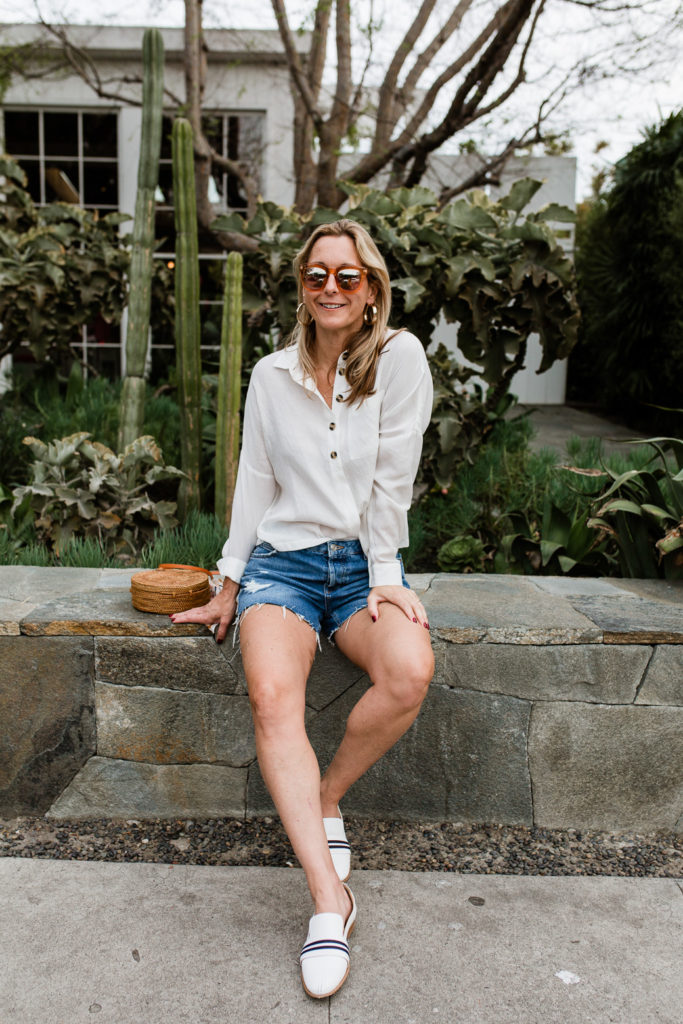 Blouse here and more sizes here // Denim shorts here // White Loafers here // Bag here // Sunnies here //Necklace here // Earrings here
No matter what the weather (ok other than snow!), two pieces have been on constant rotation so far this month. I was in big need of a new white blouse and I love that this one has some interest to it! With horn buttons and a drop shoulder this piece can easily be worn casually with denim or dressed up with a stilt pant. It is a great shirt for traveling in too. Their is a short sleeve version available in other colors here as well!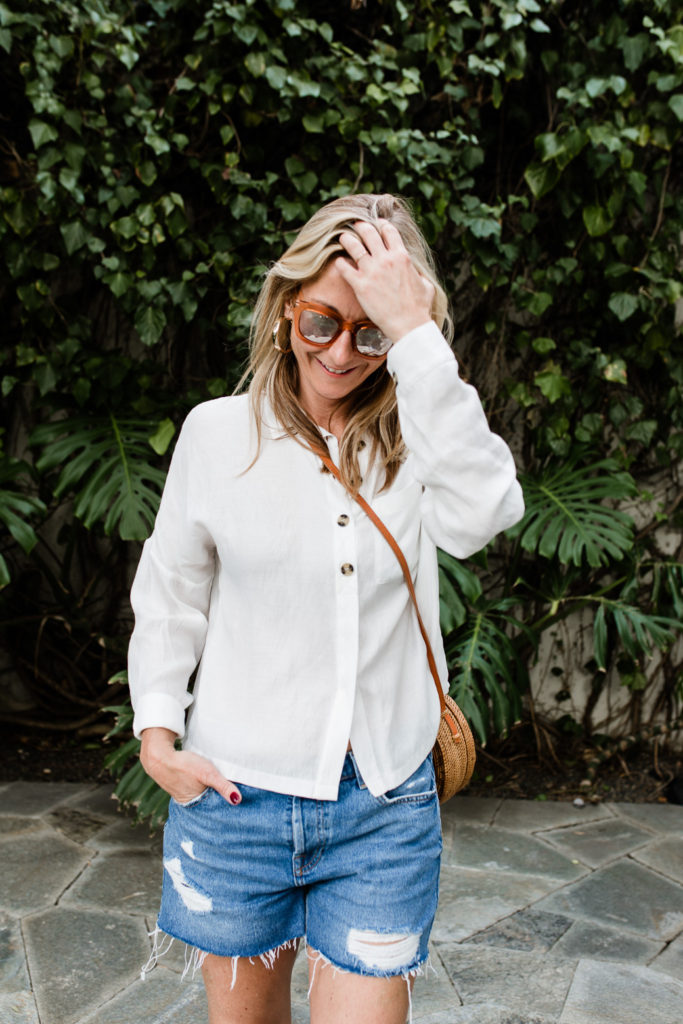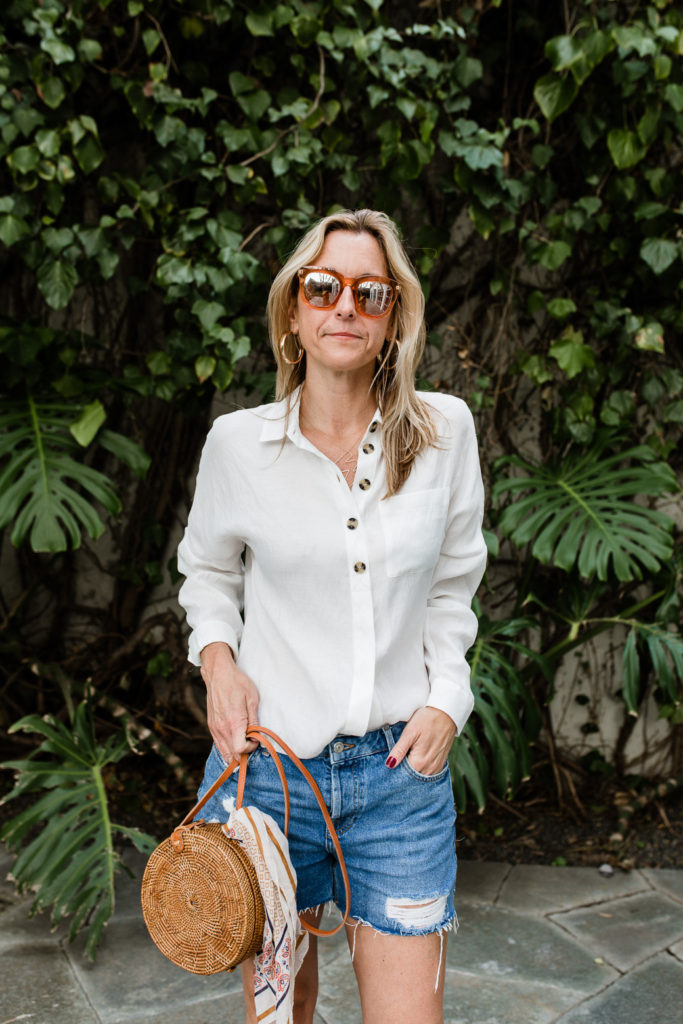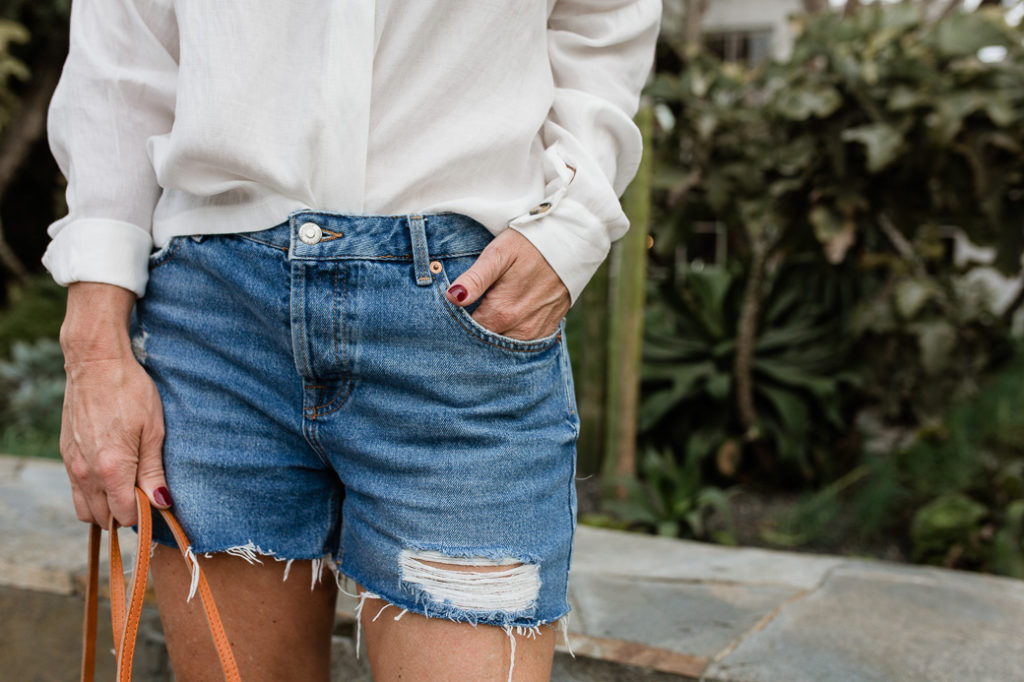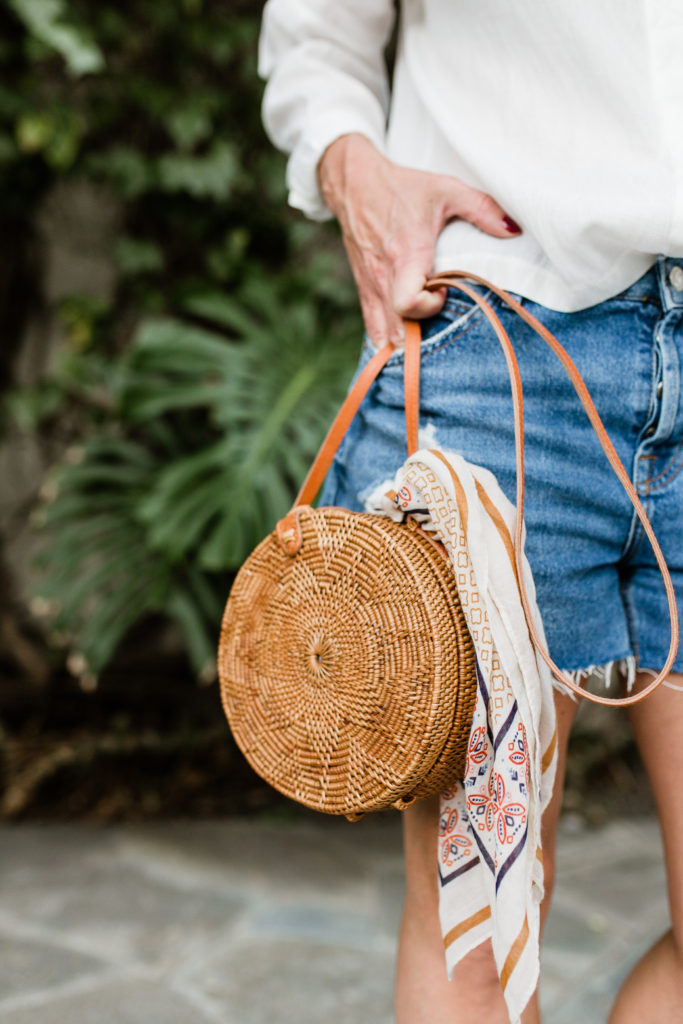 You might remember I featured this shoe last summer after scoring it on big time sale. Well now Franco Sarto makes an excellent dupe here for under $100 and now on sale for under $60! I love them paired with denim shorts, jeans (here) or a white dress here. I even wore them on the airplane to LA with a monochromatic look here.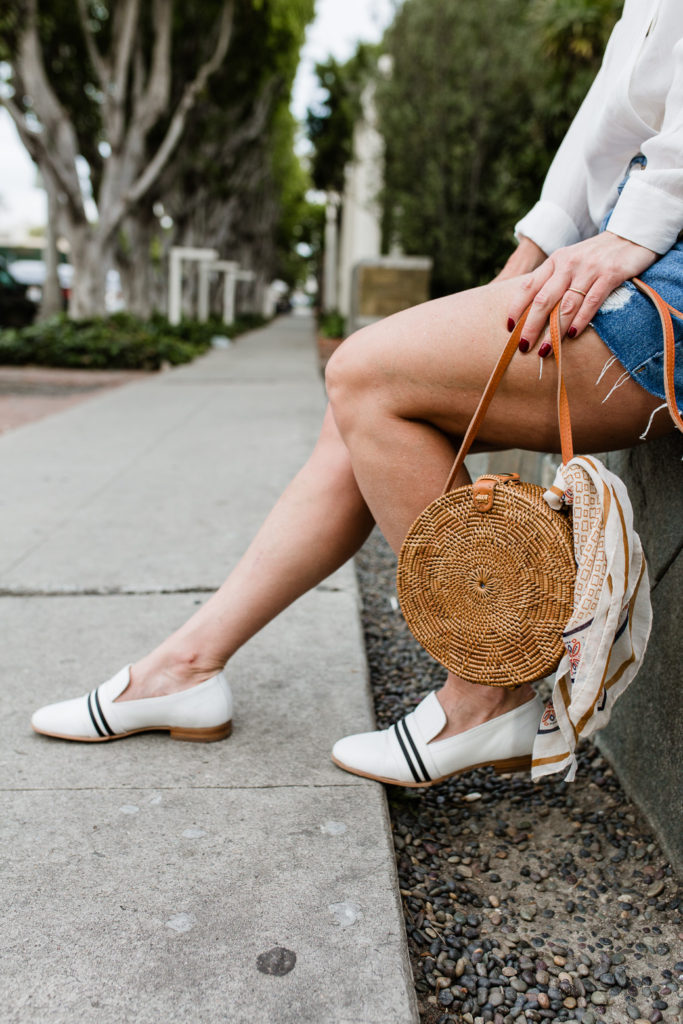 White loafers and white mules overall are a shoe standout this spring season and I am rounding up my other favorites below.
Spring Shoe Favorites in White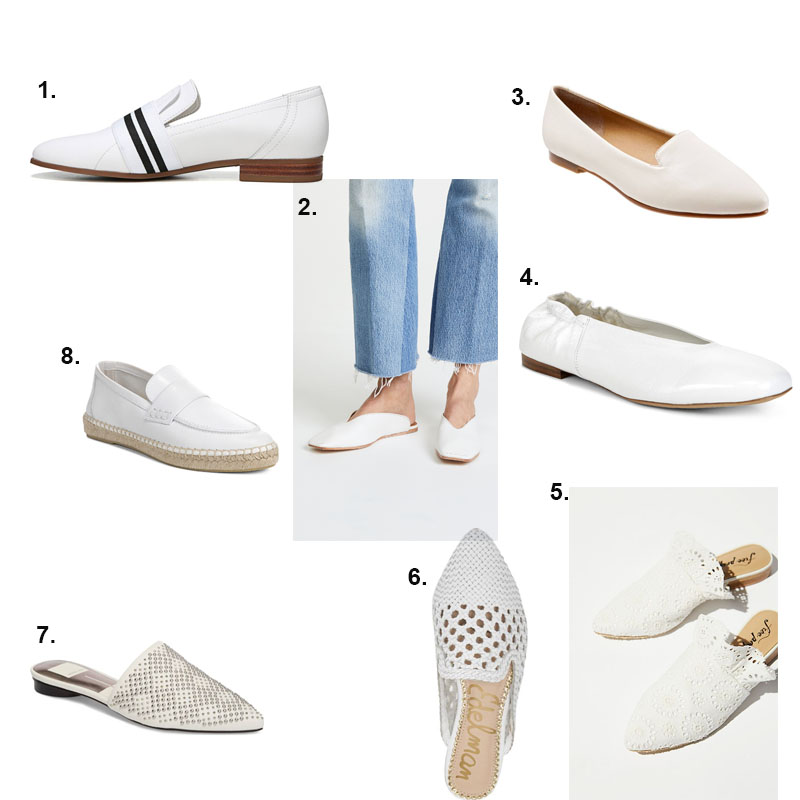 one // two // three // four // five // six // seven // eight
For more on my LA travels heads to post here
Never Without Navy is also on Facebook, Instagram and Pinterest 
Thanks for stopping by!
L, M
SaveSave