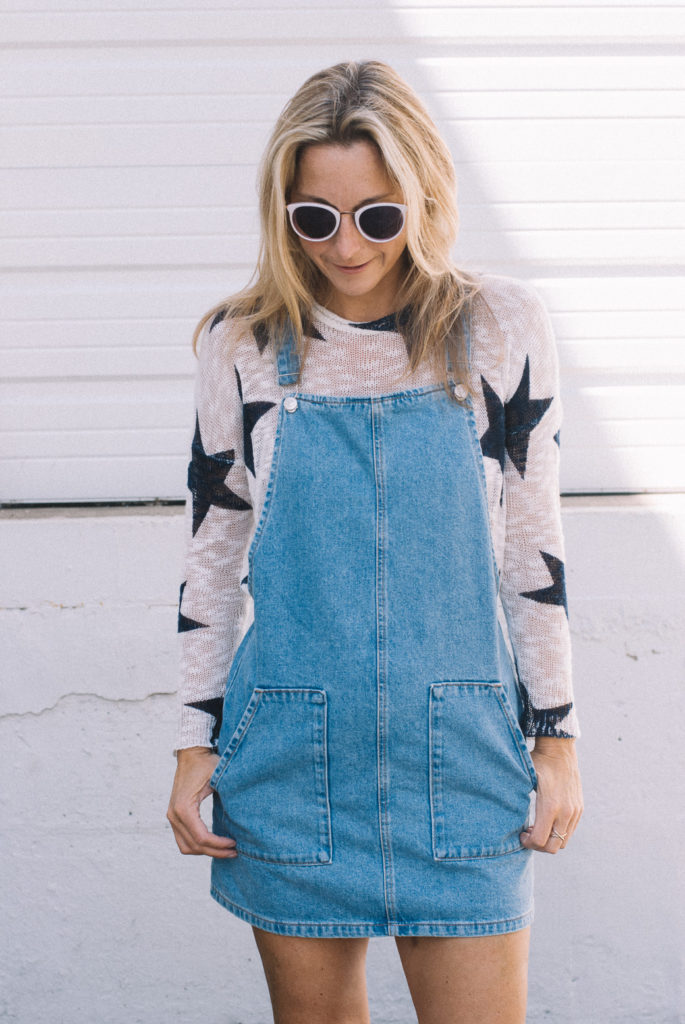 Give me all the stars, stripes and red, white and blue! Beyond Independence Day, my 4th of July favorites are perfect for heading to country concerts, celebrating Memorial Day and Labor Day or taking trips to Nashville or Colorado. Truly though, anything you head to this summer are plenty of reasons to continue to show off your red, white and (navy) blue so I am sharing with you all my 4th of July Favorites that can and should be worn all summer long!
This year I am feeling extra inspired by all the 4th of July fashion after spending a week in Cooperstown, New York. For anyone that has a young baseball player out there, heading to Cooperstown as a 12 year old is the highlight of their young baseball career. We took our 12 year old there a couple of weeks ago and fell in love!  Not only were we enjoying America's favorite pastime of watching plenty of baseball but the town prides itself on being "America's Most Perfect Village". It is a charming historic downtown that is home to the National Baseball Hall of Fame, gorgeous historic homes, four star bed & breakfasts, Lake Ostego and the historic landmark Otesaga Resort Hotel just to name a few of the places that make up this nostalgic slice of Americana!
There are a couple of designers out there that have really gone out of their way with 4th of July inspired fashion.
I bought this sweater from Show me Your MuMu and have been wearing it all summer long. I love it with denim shorts and jeans and have worn it with navy linen palazzo pants and under a denim jumper (shown). In addition, I think it would also look great over a swimsuit. I am slightly obsessing over star prints right now (as is most of the fashion world!) and Show me Your Mumu has so many cute options that I have rounded up in the widget below (majorly obsessing over this bag!):

Another fun line with plenty of patriotic inspiration is Wildfox.  Known for their ultra-cozy feel and kitschy messages, Wildfox definitely has a younger generation following. But there are some pieces that are too cute to overlook especially if comfort is what you are going for!

Whether you are heading to a 4th of July BBQ, parade,
the pool
, lake or fireworks or all of the above, I have rounded up some of my favorite other patriotic pieces perfect for the 4th of July and all summer long!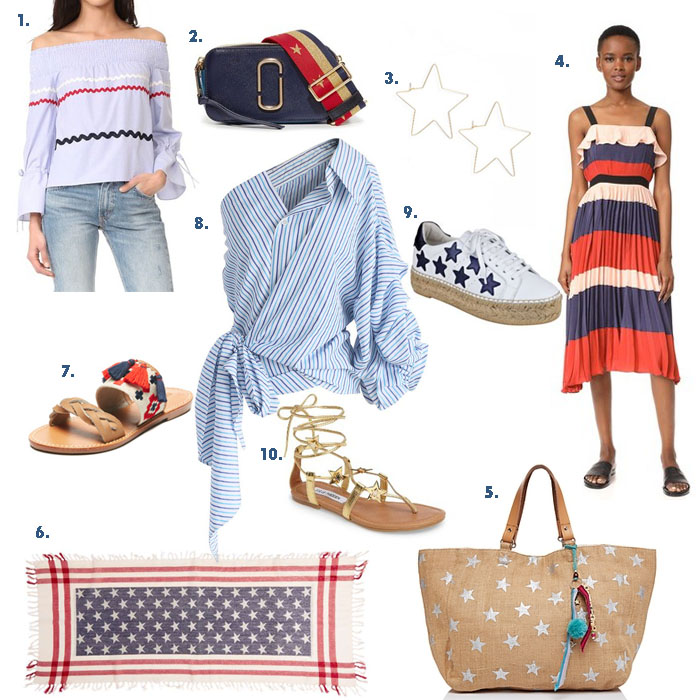 1. Scalloped OTS Top // 2.Navy Camera Bag // 3.Star Earrings // 4. Striped Colorblock Dress // 5. 
Star Print Canvas Tote // 6. American Flag Print Scarf  // 7. Tassel Slides // 8. Striped Top // 9. 
Star Print Espadrille Sneakers // 10. Gold Star Lace Sandals 
Happy Shopping Everyone!
You can also follow me on Facebook, Instagram and Pinterest 
Thanks for stopping by!
L, M
SaveSave
SaveSave
SaveSave
SaveSave
SaveSave
SaveSave
SaveSave
SaveSave
SaveSave
SaveSave
SaveSave