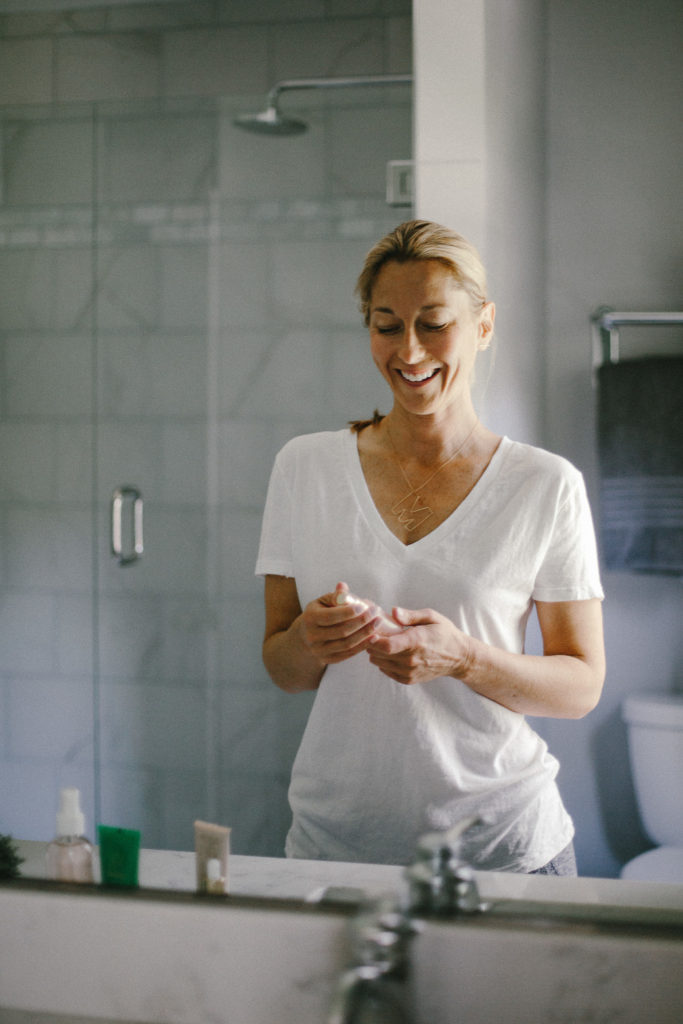 When I started this blog a year ago, never did I imagine that I would be reviewing beauty products! For one, I have never been a beauty product "junkie". When I walk into stores like Blue Mercury I do not feel like a kid in the candy store but rather feel completely overwhelmed with the selections! Which leads me to reason number two. With SO many products out there, how can one possibly wrap their hands arounds around it all? Serums, oils, cleansers, toners, moisturizers, masks, mists, eye creams, face creams, the list goes on! And this is just skincare we are taking about, let alone make-up and hair!
Why I Am Now Blogging About Beauty and Clean Beauty Brands
The truth of the matter is though, I had to force myself to start thinking about skincare beyond my favorite drug store buys. I am absolutely starting to feel the signs of aging in my skin-loss of elasticity, dryness, crow's feet, sun spots and THIS list can go on and on too! While applying SPF everyday is the number one line of defense to premature aging, that simply is not enough for maintaining healthy skin, especially when I did not adhere to that advice in my earlier life!
Achieving healthy skin is not a matter of one thing.  Similar to leading a healthy lifestyle, you cannot concentrate on just eating right or just exercising. You need a multi -layered approach.
This is true for skincare too. I made a promise to myself to work from the inside out first when it came to achieving healthy, glowing skin before I even thought about investing in serious skincare.  That meant I have given up things like dairy, cut back immensely on my sugar intake and am making big efforts to stay hyrated throughout the day. Once I felt I was taking care of myself on the inside, only then did I feel I was ready to dive into the abyss of figuring out a more serious beauty skincare regime.
Choosing Clean Beauty
So where did I start? The start came naturally if you will! Taking care of myself better on the inside made me more conscientious as what I was putting  on my body on the outside . The concept of clean beauty started to take shape for me.
Now, a few disclaimers before I continue. In no way, am I an expert on clean beauty but I am becoming well-informed. I have turned to two major outlets to help me gain knowledge in this area–Goop and Beautycounter. They are excellent resources to understanding to what clean, safe beauty means.
Second disclaimer, I do not plan to always use clean beauty products for every skincare need. I will be over the course of this blog, sharing other skincare products that do not necessarily fall into this category i.e. my everyday eye cream! However, the more I continue to become informed on clean beauty, the more I am trying to incorporate it the best I can into my everyday beauty regime.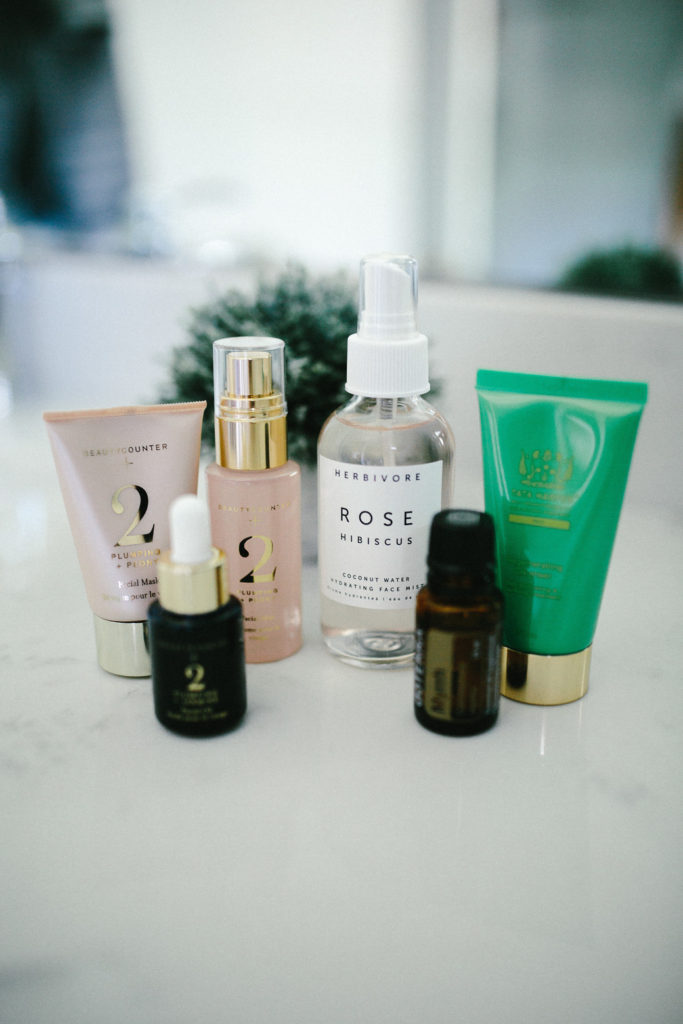 There are many options in clean beauty but I am sharing the brands that kept popping up again and again as I was educating myself on the topic. Therefore, they are my starting point. Pretty packaging certainly makes products more enjoyable to buy too, so once I researched the products I wanted to try, I was so excited to see that the packaging was on point! Who knew clean beauty could be so chic!
Tata Harper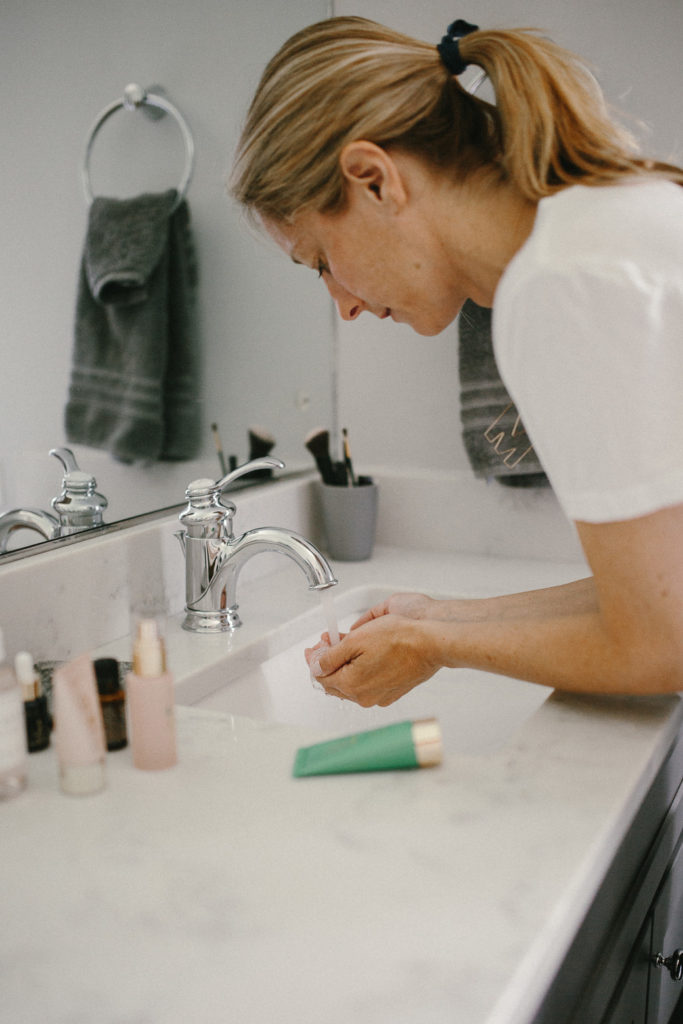 Tata Harper's  primary focus is developing clean beauty anti-aging skincare products so of course I was interested. Their Regenerating Cleanser has all the benefits I need when it comes to my skin-improving skin glow, minimizing  pores and adding hydration- so I started here. It works well with all skin types and my skin definitely feels refreshed after using this cleanser.
Other popular products and best sellers include their Resurfacing Mask and Restorative Eye Cream. The only point I would argue with their products is that they are small. Meaning that not a lot of product actually comes in the product. I will not write them off but probably will focus on trying items I do not necessarily need everyday such as the Resurfacing Mask.


Beautycounter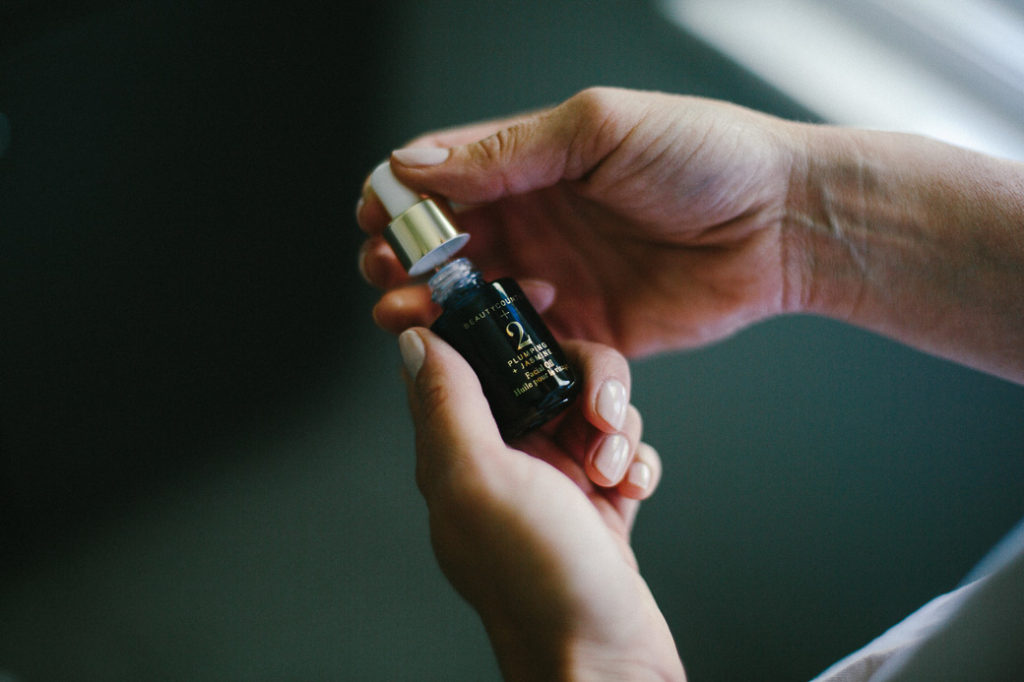 You probably have heard of Beautycounter before! I had heard of them but did not know much about them as this is a line of products you do no not find in any store. Goop officially introduced me to the brand as they are listed as one of their favorite clean beauty product lines. I love the background and story as how this line came to be and all that it represents-started by a mom and wife who all of a sudden realized that our country does little to regulate the personal care industry. It became her mission to shed light on this and voila, Beautycounter was born.
I started off by trying their No. 2 Plumping Spa Set because it came with a mask, mist and oil-three of my favorite facial products! I really like each one but if I had to choose my absolute favorite it would be the No. 2 Pumping Facial Oil. With this product, a few drops go a long way and the coverage and level of absorption leaves my skin feeling nourished and firm. I will continue to buy and try their products and share with you my faves!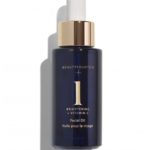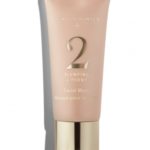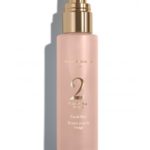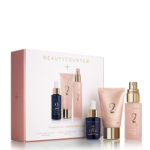 Herbivore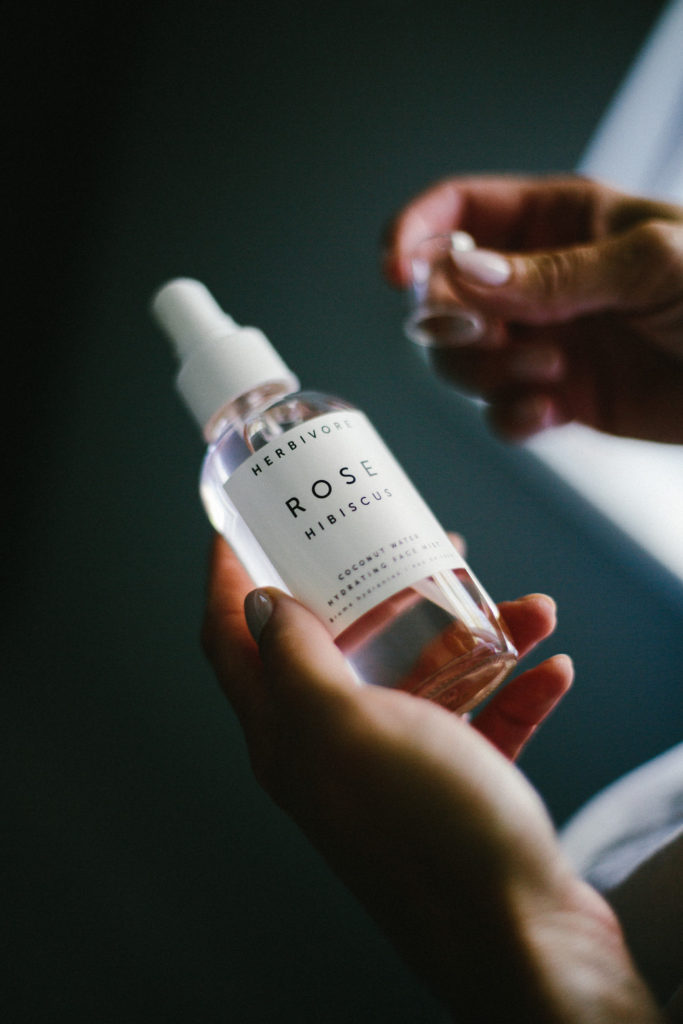 I have been using this facial mist for awhile and was so excited to learn the Herbivore line falls under the umbrella of clean beauty! This line knocks it out of the park when it come to sleek packaging and they have a variety of mists and other different and interesting products worth checking out. As to this mist though, I am a big fan of it. My face craves additional moisture throughout the day and I love keeping a mist on hand. The Rose Hibiscus Mist features a base of coconut oil and a slew of other nurturing ingredients. Finally, the coverage is great and the price is right!


 
So there you have it! My toe is now dipped into the world of beauty. I am excited to see where this heads for the blog!  As always, I am open to recommendations and suggestions from you, especially if clean beauty is already part of your daily skincare regime!
You can also follow me on Facebook, Instagram and Pinterest 
Thanks for stopping by!
L, M
SaveSave
SaveSave
SaveSave
SaveSave
SaveSaveSaveSave
SaveSave
SaveSave
SaveSave
SaveSaveSaveSave
SaveSave
SaveSave
SaveSaveSaveSave
SaveSave
SaveSave
SaveSave
SaveSave
SaveSave
SaveSave
SaveSave
SaveSave
SaveSave
SaveSaveSaveSave
SaveSave
SaveSave
SaveSave