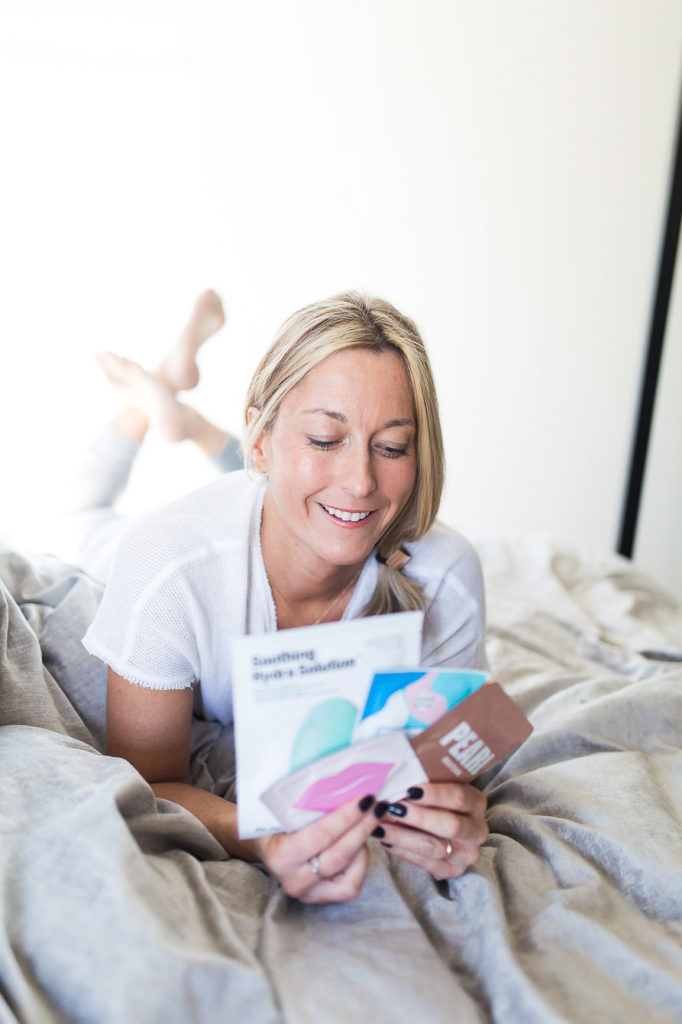 Face Masks Are An Easy Beauty Treat
I love me a good mask! I am not sure when I started to get into them, but now I cannot stop using them. They are one of the quickest and easiest ways to pamper yourself!
I have tried so many! Sheet masks are probably my most favorite. I love the cool, soothing feel of them for my tired and dry skin. They are usually so inexpensive too. I often find them in the check-out line at Sephora, Target and Ulta, never spending more than five dollars for one! I just make sure they fall under clean beauty. Most Korean beauty masks do!
Masks are not necessarily limited to the entire face either. Lip and eye masks are a great way to target and restore these areas. I recently bought these eye gel masks from a new beauty line I am trying. They work some serious magic for tired eyes!
Finally, masks can play well into your weekly beauty routine. Beyond pampering, many are meant for targeting and helping problem areas.
Use them to relax when the day is done, throw them in your suitcase for travel, add them to your Self-Care Sunday beauty routine! I am rounding up some of my favorite and most recommended masks below!
Round-Up of The Best Face Masks by Type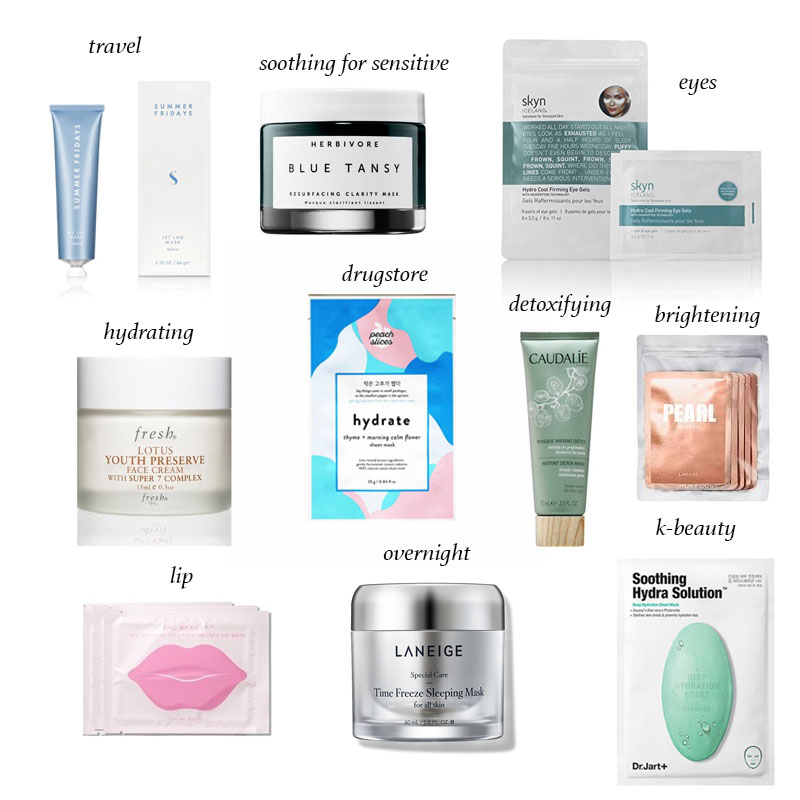 Travel
Summer Friday's Jet Lag Mask: I cannot stop talking about this mask! It is worth every penny and a life saver during this hectic travel month. It instantly restores moisture to my weary skin (and acts as a great primer too!)
Soothing for Sensitive:
Herbivore Blue Tansy Clarity Mask: Forever a fan of this beauty product line, this mask instantly calms and cools sensitive skin.
Eyes 
skyn ICELAND Hydro Cool Firming Eye Gels:  A home run under eye mask for reducing puffiness and fine lines.
Hydrating 
Fresh Lotus Youth Preserve Rescue Mask: This five-minute facial in a jar that instantly hydrates the skin while targeting dullness, rough texture, and uneven skin tone.
Drugstore 
Peach Slices Face Masks: My favorite budget friendly sheet mask! CVS and J Crew carry this line.
Detoxifying
Caudalie Instant Detox Mask: A detoxifying face mask that draws out accumulated toxins from clogged pores.
Brightening 
Lapcos Pearl Daily Skin Mask: Another K-Beauty favorite, this sheet mask is an instant skin brightener!
Lips
KNC Beauty Lip Mask: Composed of natural formula blends of moisturizing rose flower oil, cherry extract, and vitamin E to give lips a gorgeous plump.
Overnight
LANEIGE Time Freeze Sleeping Mask: A top rated overnight mask enriched with peptide water, polymers and collagen to boost and plump your skin.
K-Beauty 
Dr. Jart+ Sheet Masks: I love so many K-Beauty masks but Dr. Jart may be my favorite! Offering a collection of masks to target the face, eyes and neck.
For more beauty, see how to incorporate essential oils into your routine & the benefits of dry brushing.
Shop Face Masks:

Never Without Navy is also on Facebook, Instagram and Pinterest 
Thanks for stopping by!
L, M