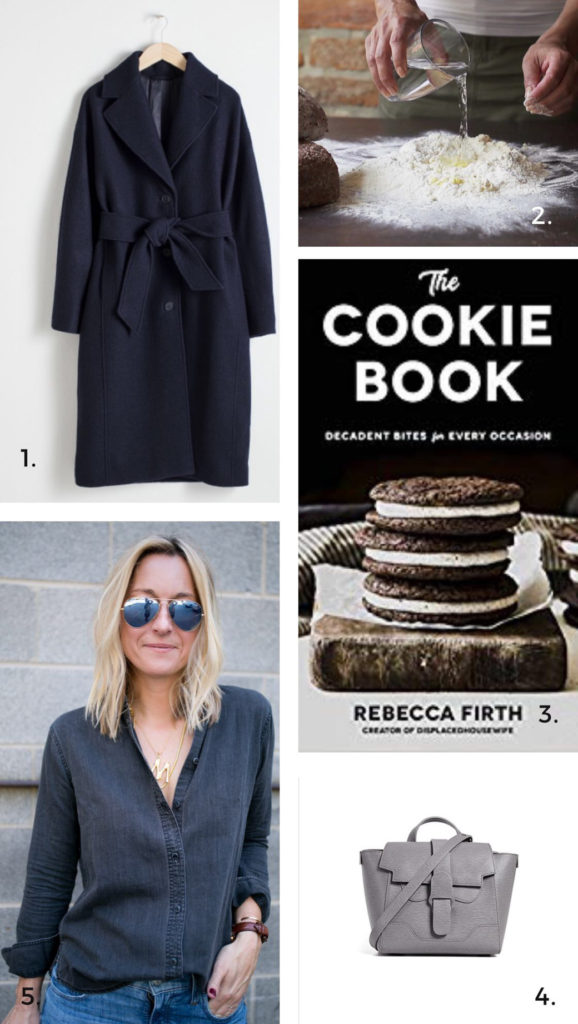 & Other Stories
I head to Washington DC this weekend with Madeline and cannot wait! I lived there years ago and I am excited to head back. Museums, restaurants, a college visit (gasp!) and of course shopping. One retail establishment at the top of my list—-& Other Stories.  & Other Stories is a one-stop styling destination filled with collections from three design ateliers in Paris, Stockholm and Los Angeles. The Paris and Stockholm collections are my favorite to shop.  They offer a beautiful assortment of well tailored basics with just the slightest edge to make you feel modernly chic. The price points are perfect and I will be bringing an extra suitcase to fill with their pieces!
That Little French Guy
All my local gals there is an exciting new French man that just landed on the North Shore! That Little French Guy opened its doors in downtown Highland Park earlier this month. It is the closet thing we have to Paris for proper quiches, baguettes and patisseries. Grab a table with your girls or take your cuisine to go but you definitely want to pay this place a visit!
The Cookie Book
Baking season is almost here and for my other baking babes out there, get your hands on this book! Created by food blogger and photographer, Rebecca Firth of the "Displaced Housewife", her debut book offers 75 recipes with easy-to-follow instructions, helpful tips and beautiful photography.
Senreve Handbags
I am in the market for a proper handbag. One that will hold up for years to come and carry me through each season. As much as I love the likes of Gucci, Celine and Dior, I want something a bit off the radar, a little less expensive but still offering the quality and craftsmanship one expects in a luxury hand bag. Enter Senreve.  Handcrafted in Italy, the design and construction of each bag is versatile (wear it as backpack, shoulder bag or handbag!), lightweight, soft, supple yet durable and water resistant. My eye is on the medium size in gray as shown! Now I just need to wait for a famous shopbop sale!
Celine Alphabet Necklace
I get stopped every day when wearing this necklace. I am known to wear a more delicate "M" most of the time but truthfully it gets a little lost with my heavier attire in fall and winter. So I fell in love with this chunkier version Celine letter necklace this season (and was willing to pay the price!) but it immediately sold out. Well. I literally discovered the exact same necklace (chain and all!) on Amazon and you cannot tell the difference. Best part, it costs $15! Yes, everyone is wearing it right now but I truly feel this piece is timeless!
Shop the Products:

You can also follow me on Facebook, Instagram and Pinterest 
Thanks for stopping by!
L, M