We are open for summer so bring on the summer outings and travel! Now is the time to arm yourself with your must have warm weather accessory staple. Whether you are heading to the beach or on a vacation, packing a picnic or hanging poolside or simply need a large bag for your farmer's market haul, beach totes are great for storing all of your summer essentials! And with so many stylish options available, from woven to canvas, waterproof to rafia, they are easy to incorporate into your everyday look!
Cute Beach Bags and Totes

The Waterproof Tote
Kiddie pool proof, this water resistant tote keeps everything inside safe and dry! Or simply throw in your wet towel, bathing suit and sandy shoes, for no hassle worry. Easy to rinse out. Easy to carry!

The Canvas Tote
There is a reason a canvas tote is consistently the MVP of summer totes. Able to handle your heaviest hauls, canvas bags are reliably durable and sturdy and will hold up well season after season! This LL Bean canvas tote icon is even machine washable. Add a monogram to make it uniquely yours!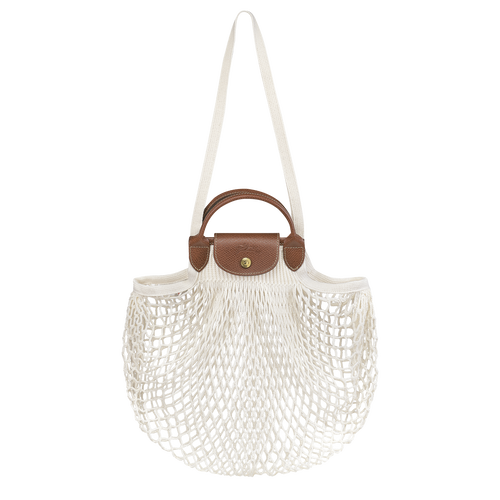 The Mesh Beach Bag
The beauty of a mesh bag is that the more you add to it, the larger it becomes making it perfect for hauling beach towels and farmer's market finds. It is also the perfect packing piece as it takes up little to no room in your suitcase. The leather handles and finish on this style adds a sophisticated touch.

The Terry Bag
Providing both softness and absorbency, a terry bag is an edgy yet functional way to do a summer tote. This bag is perfectly oversized and has a wax coating inside for added water resistance.
The Straw Tote
Nothing quite evokes french summer style as much as the straw tote. You really cannot go wrong with this classic staple. And when you are not using it seaside, pair it with your favorite summer dress and sandals.

The Cooler Beach Bag
Take a handy beach tote and a drink-ready cooler, put them together, and what do you get? This clever carryall! This bag is designed to house all your beach picnic essentials and then some!

The Neoprene Beach Bags and Totes
From gym bag to beach bag, this sporty beach tote is expandable, machine-washable and made of neoprene material that is super easy to clean and dry. It also features a detachable interior pouch for your smaller essentials.

The Beach Backpack
When riding a bike or walking, nothing is more convenient then carrying a backpack to the beach. This water resistant design has plenty of pockets for storing your sunscreen, sunglasses and a book plus a nice size compartment to fit your towel, suit and snacks. The padded straps makes it super comfortable for long hauls.
The Raffia Tote

Raffia bags are having a moment. This tote vacillates nicely between serving your beach needs but also making for a stylish everyday summer tote!
Other Beach Bags and Totes:

You can also follow me on Facebook, Instagram and Pinterest 
Thanks for stopping by!
L, M