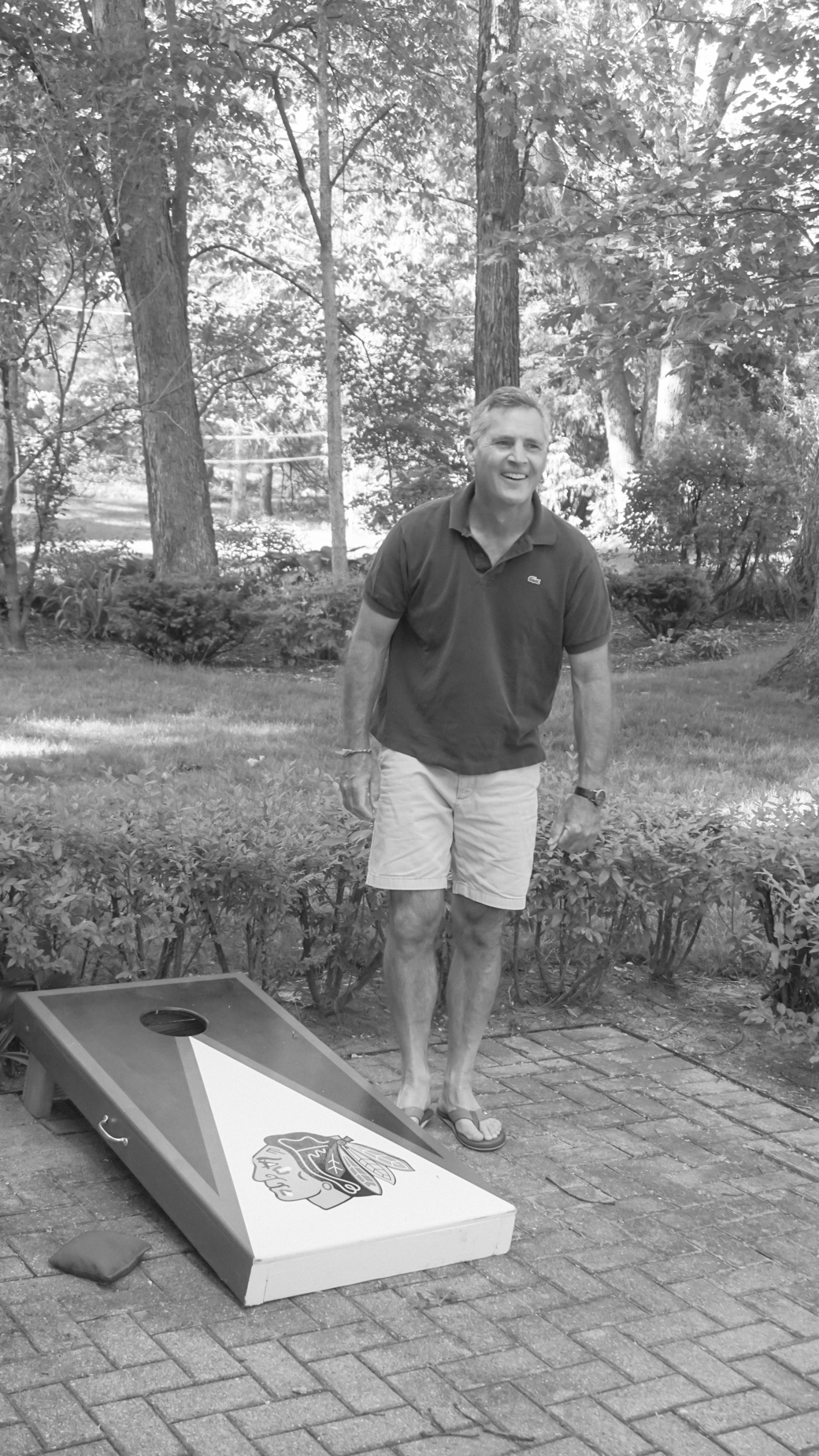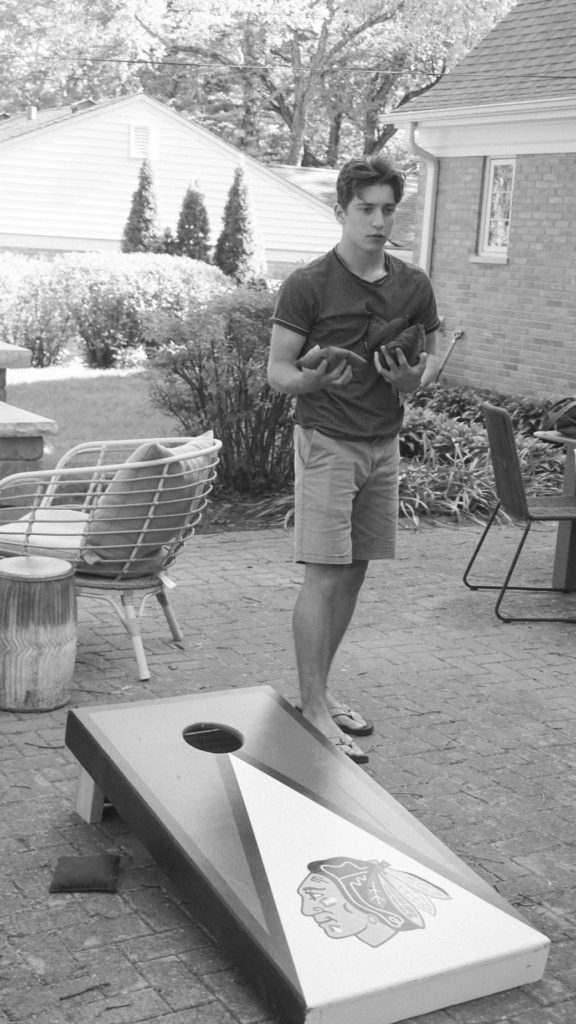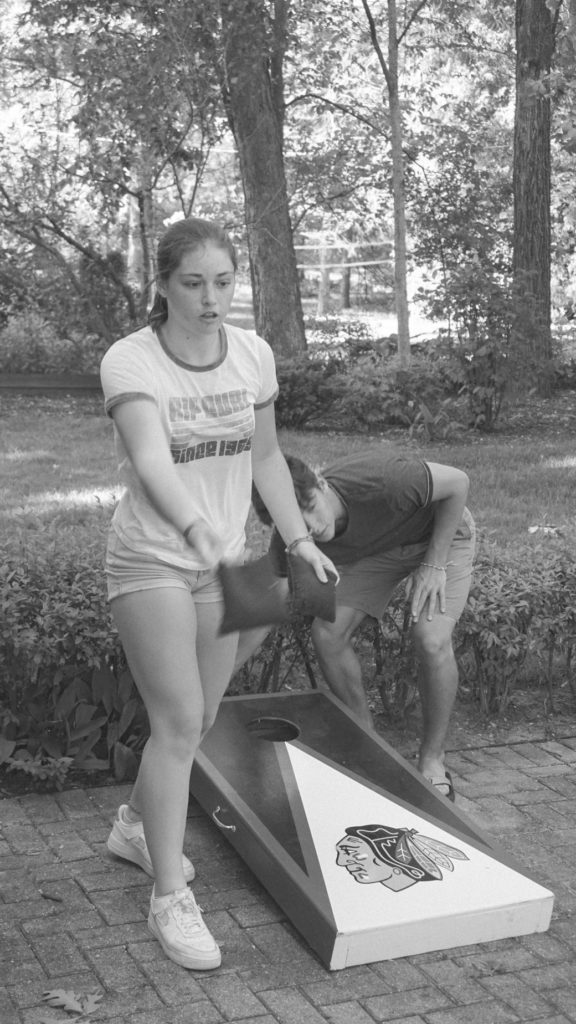 This one if for all the dad's out there! Father's Day is next Sunday and I am rounding up some gift ideas to give! I seriously put this guide together in under an hour! I have had some ideas swirling around for awhile. When there is more time on your hands, there is more room for thinking! So while my husband was not necessarily spoiled on his birthday last month, I plan on making up for it on Father's Day. Honestly I could order him just about everything here!
I always use Father's Day to replenish key summer wardrobe pieces for him. With more time spent in our backyard, outdoor games will be a hit! Finally, it is nice to throw in a few gifts of thought!
Father's Day Gift Ideas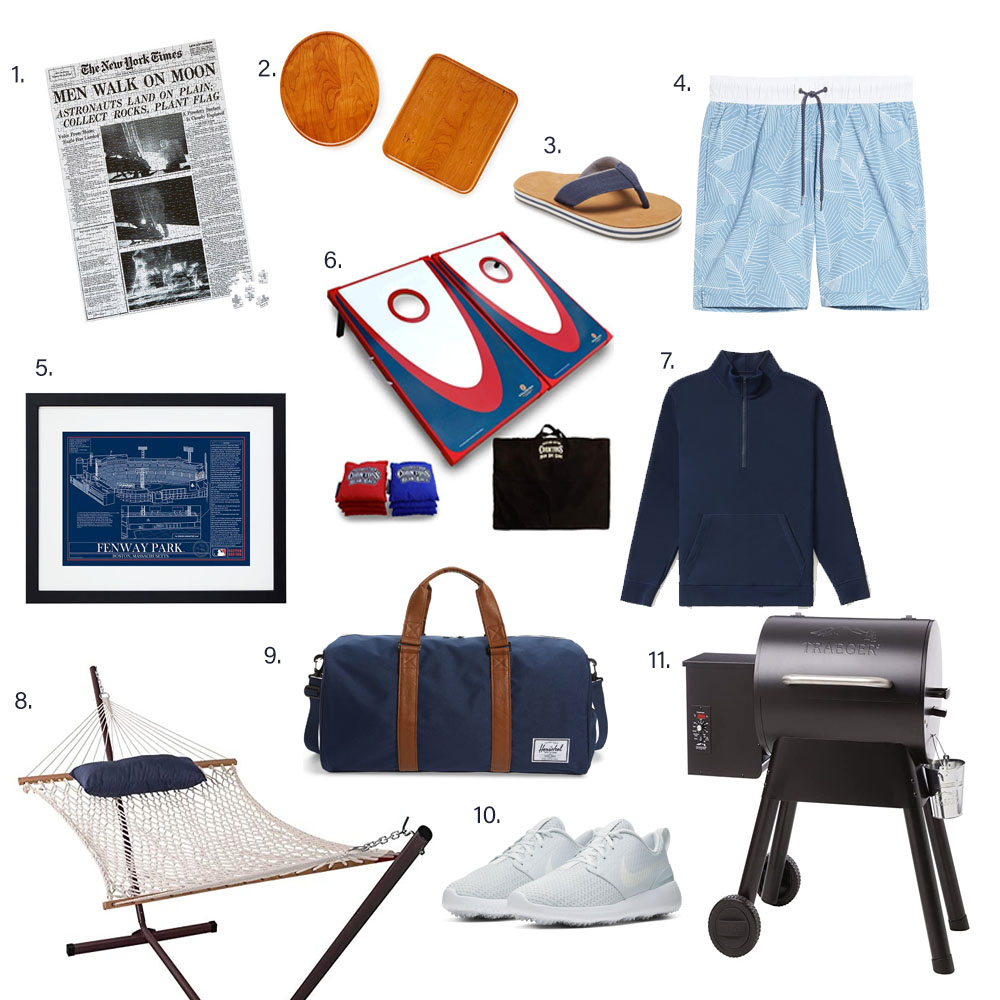 Uncommon Goods has the best collection of clever gift ideas! This NYT puzzle can be customized with a headline of your choice dating all the way back to 1851! Once done, it would be fun to frame!
With some of our seating arrangements in our home, we do not have an end table close by! How clever then is this couch arm table for holding a bowl of snacks, drinks and a remote while your guys watches his sports (or right now, re-watching sports! LOL!).
I love this line of flip-flops. The quality and support makes them great for everyday but for also pairing with khakis or chinos at night!
There are a lot of swim trunks on sale at Nordstrom right now but this isn't one of them (LOL!). However, I think they are so good looking. I know the demand is probably not high for swim trunks at this moment but it is a good time to add a fresh couple pair to the drawer! UPDATE: Just found the trunks in stock and on sale here!
Another win from Uncommon Goods! For all the men missing heading to the baseball stadium this summer, feed their nostalgia with one of these customized stadium blue prints! All teams are available!
Backyard games will be the theme of the summer and while there are so many to choose from, cornhole toss is a classic family favorite! Croquet, badminton, ladder toss (addicting!)and outdoor Jenga are some other fun options!
Men need their good basics replenished too! Everlane is a favorite of mine for women and now I am dabbing into the men's section as well! I love the style of this sweatshirt! A bit more tailored and polished but still super comfortable and versatile. Comes in other colors too and the price is so good!
Afternoons spent under a tree taking a nap in the breeze! This hammock comes with its own cup holder, pillow and magazine bag!
My husband is getting this! He keeps borrowing bags from the kids anytime we have a weekend away so the fact that this is on sale makes it a no brainer purchase. There is also a great looking waterproof gym bag on sale here!
If they play golf, I am sure the men in your life will be living at the course this summer. How about a sporty, breathable pair of golf shoes for them!
For the grilling masters, this is a great addition or replacement for your traditional grill! With all sorts of grilling versatility from roasting to brasing, this grill cooks with wood pellets for a wood-fired taste!
You can also follow me on Facebook, Instagram and Pinterest 
Thanks for stopping by!
L, M