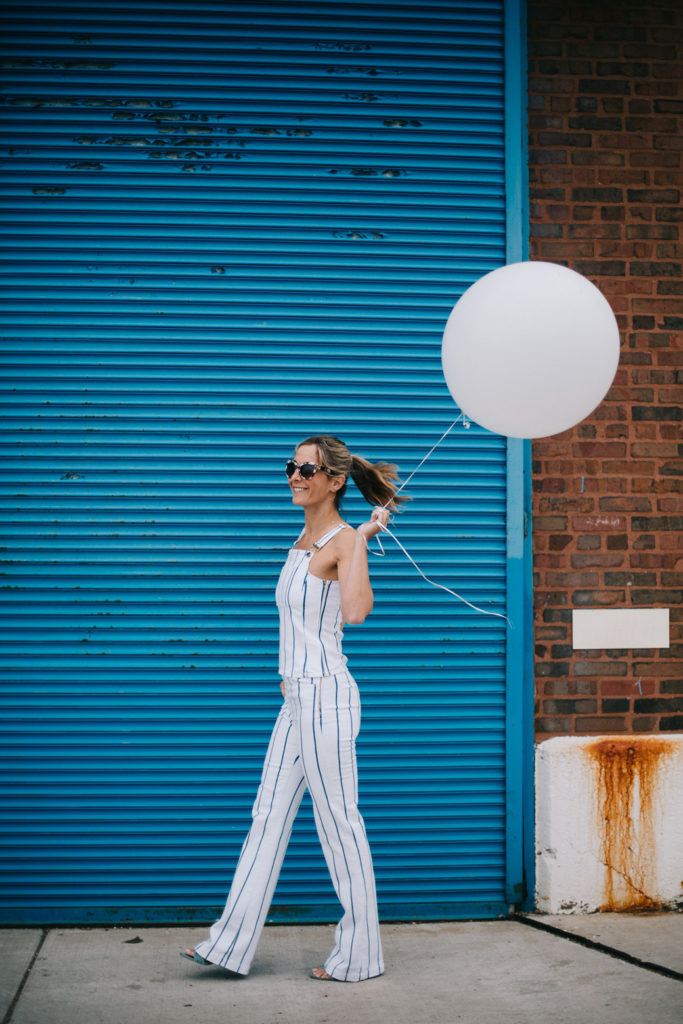 I cannot believe it has been one year since I launched Never Without Navy! I look back on some of my first posts and think to myself, that seems like a lifetime a go! Then all of a sudden the blog's one year anniversary was coming up and I wondered, how did it get here so fast? Before launching this site, I spent a lot of time educating myself and learning about what it took to run a blog. I thought I was fully prepared and pretty much knew what I was doing. Wow, was I wrong! The truth of the matter is, is that this has been a continuous learning process and I am doing things I never thought I would be capable of doing a year ago! This is what has made this journey so rewarding thus far! Thank you for following along!
Never Without Navy One Year Anniversary & Nordstrom Gift Card Giveaway

Jumpsuit (here) Shoes (here) Clutch (here)
A lot of the learning has come from knowing what my readers want and respond to. You may remember at the beginning of this year, I conducted a survey asking for reader feedback and what preferred content you wanted to see on Never Without Navy. I continue to strive to bring my followers content they look forward to reading. I am always open to feedback and suggestions, so don't be shy (just be nice!). You can always email me or leave a note in the comment section at the end of a post.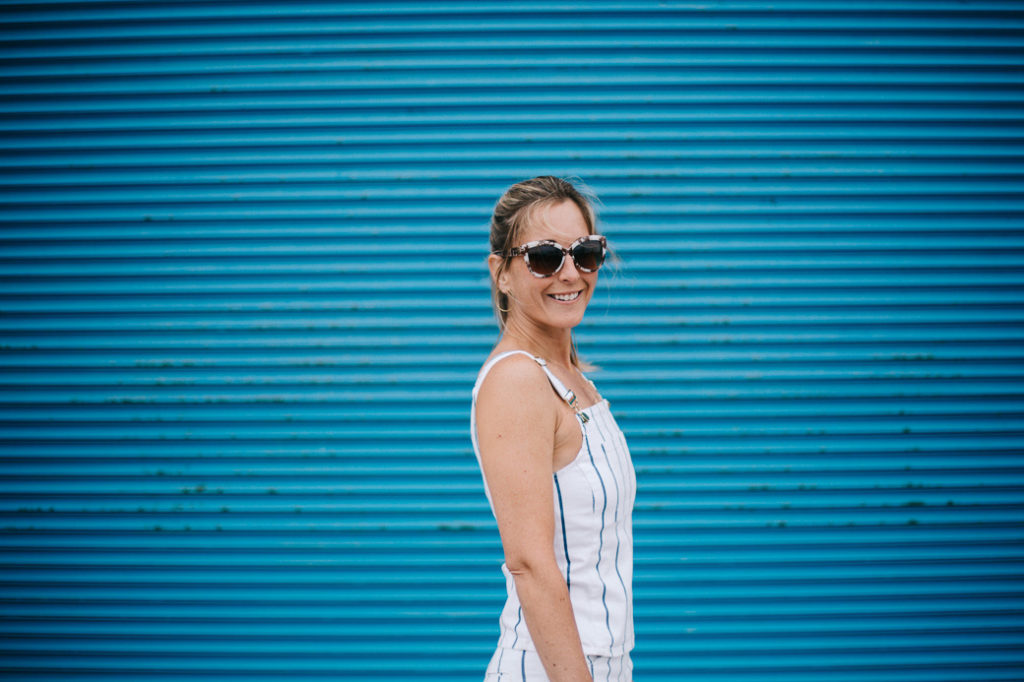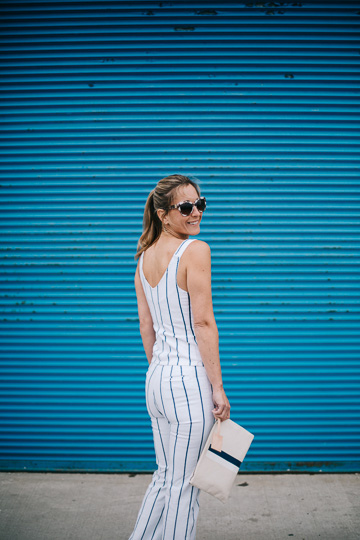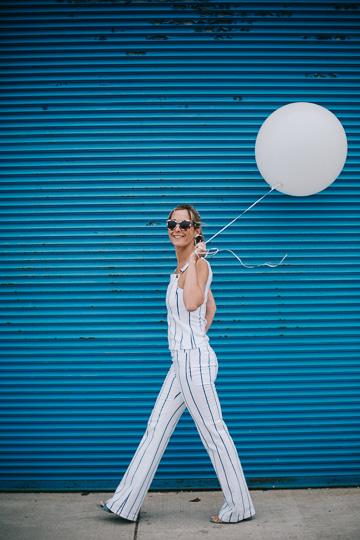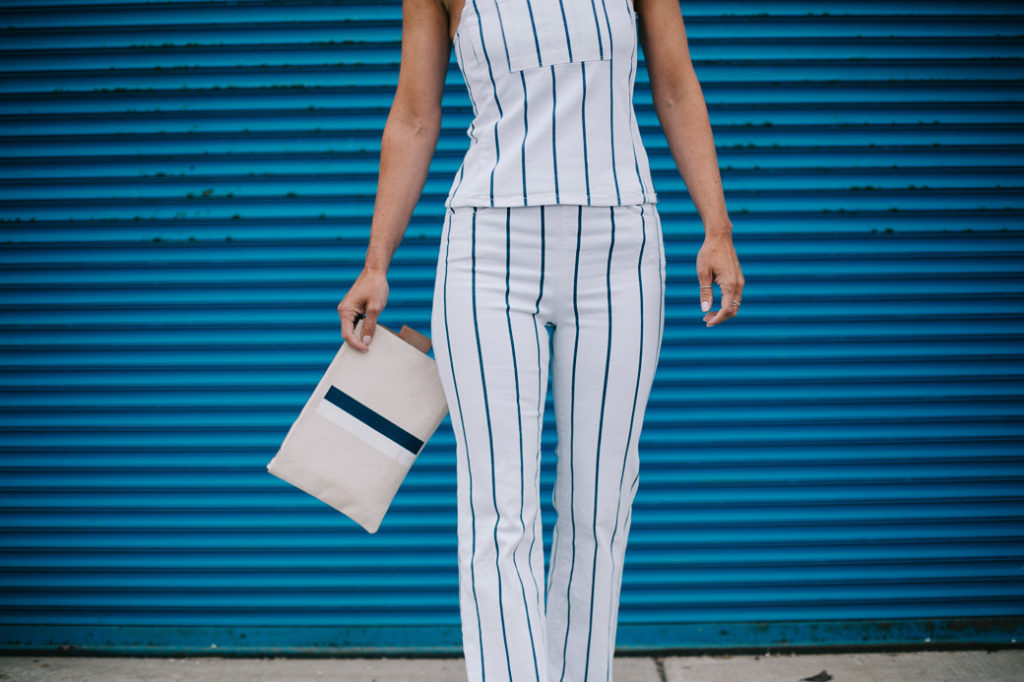 I have also learned that I cannot run this blog on my own.
I have gained knowledge, have been offered great advice and have received lots of answers to cries of help, thanks to the support from a wonderful community of fellow bloggers, photographers and tech savvy gurus. But I had no idea that in this process, I would gain such a strong network of friends! That has been an unforeseen blessing!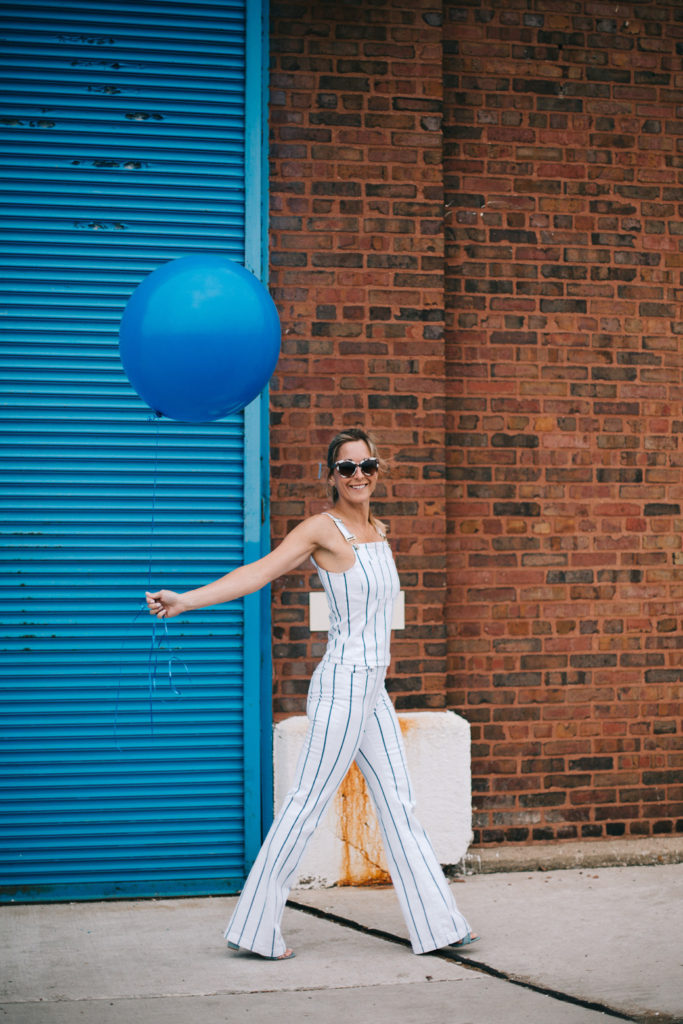 As Never Without Navy heads into it's second year, I plan to continue to bring you great style posts and all that I love and discover in Chicago and beyond but I also want to move into some other areas that are starting to become important in my life as well! As I already touched on, I am always open to suggestions for topics you want to be reading about!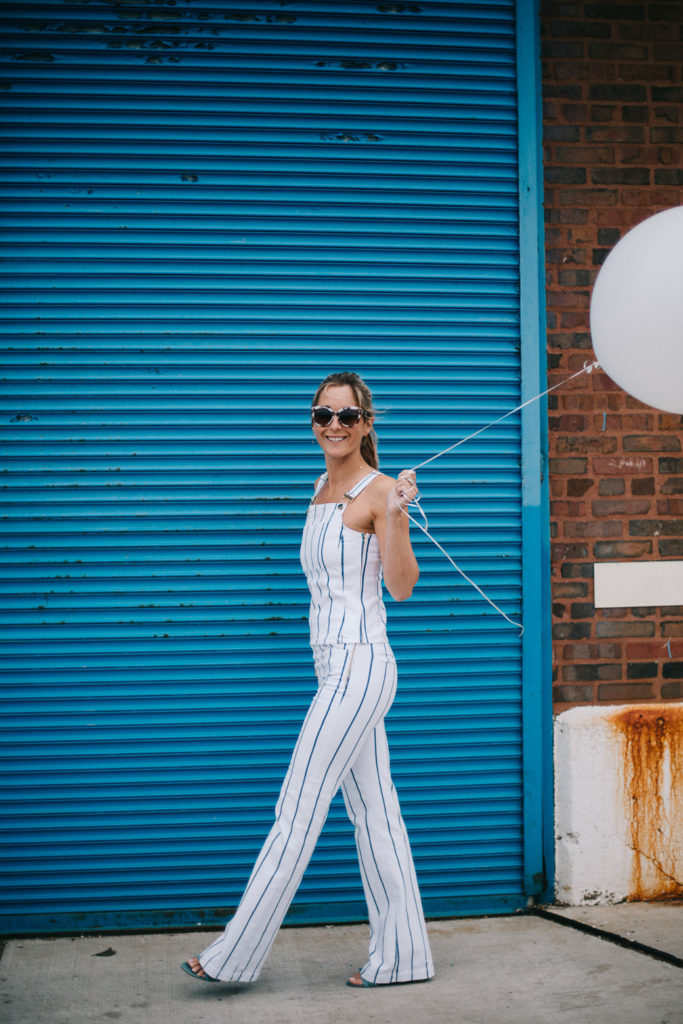 I want to celebrate the anniversary of Never Without Navy by thanking my readers and subscribers for all of your love and support over this past year.
What better way to thank you for being a follower, then giving away a $150 Gift Card to Nordstrom*! If you have been following me for sometime (Yay! Thank you!), then you know I am a huge fan of Nordstom's (If you are new to the blog, then welcome and this giveaway is for you too!).
Simply enter by completing the entry requirements at the bottom of this post! Note: Logging in alone does not enter you. You must also enter AND be a subscriber to the blog to be eligible. Please read and execute giveaway requirements in order to be eligible for the drawing.  *This promotion is in no way sponsored, endorsed or administered by, or associated with Nordstrom. I hereby release Nordstrom of any liability. Winner will be announced and contacted by email 48 hours after the giveaway ends. Feel free to email me with questions at neverwithoutnavy@gmail.com
I look forward to this next year and all that will come to the blog! Thanks for being a part of it!
Thanks for stopping by!
L, M
You can also follow me on Facebook, Instagram and Pinterest 
Photos by Jules Kennedy (a creative partner extraordinaire!)
GIVEAWAY HERE: