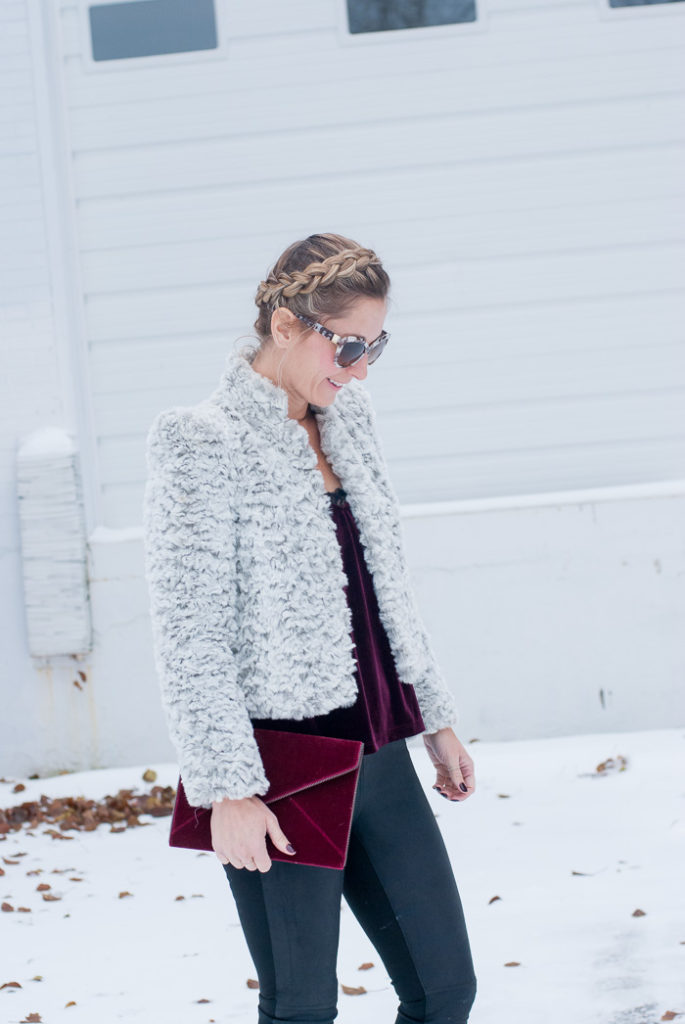 It is hard to believe Christmas is over and that NYE is just around the corner! NYE is the perfect excuse to dress up and ring the New Year in with glamour and sparkle. Or for relaxing at home with a bowl of chili surrounded by good friends and family! Whatever your plans might be -a party, a night in the city or an evening relaxing at home or out on a paddle court- I have put together some outfit ideas if you are in need of a little inspiration!
The good news is that if you are in need of a look, Nordstrom is having it's half-yearly sale. And there are some great deals out there including just about everything I have posted below!  (To shop, click on the highlighted text below each look. Or on the shopping widget at the bottom of the post!)
New Year's Eve Outfit Inspiration and Nordstrom Half-Yearly Sale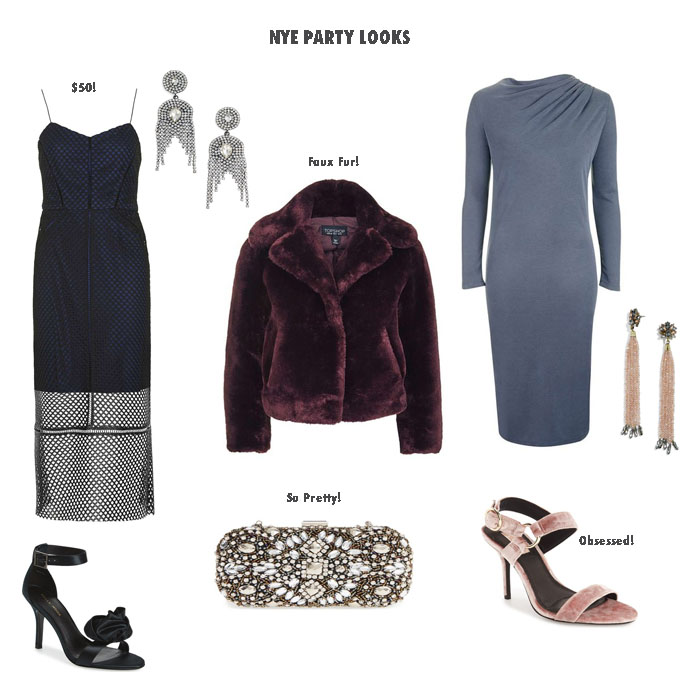 Navy Dress//Black Satin Heels//Silver Chandelier Earrings//Faux Fur Jacket/Embellished Clutch//Midi Dress//Drop Earrings//Blush Shoe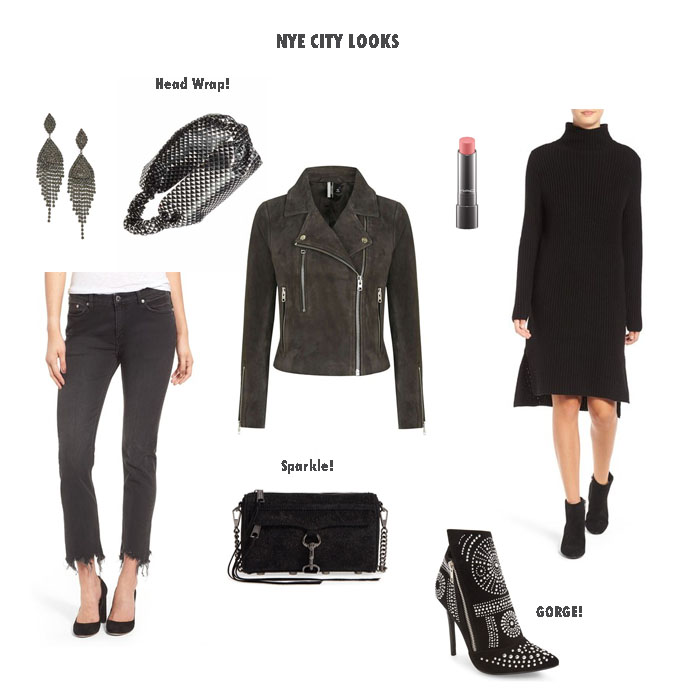 Denim//Chandelier Earrings//Head Wrap//Moto Jacket//Sparkle Crossbody//Lipstick//Black Dress//Embellished Bootie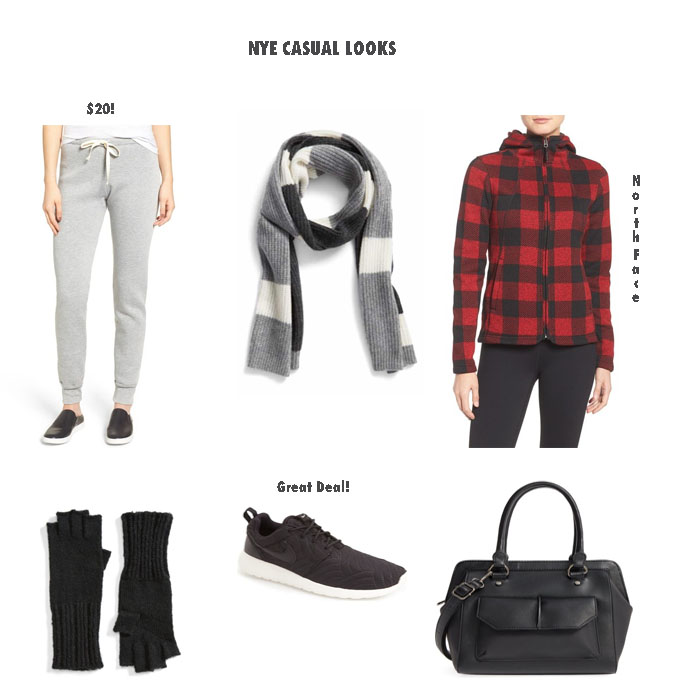 Gloves//Joggers//Scarf//Sneakers//Buffalo Check Jacket//Bag
Thanks for stopping by!
L,M