New York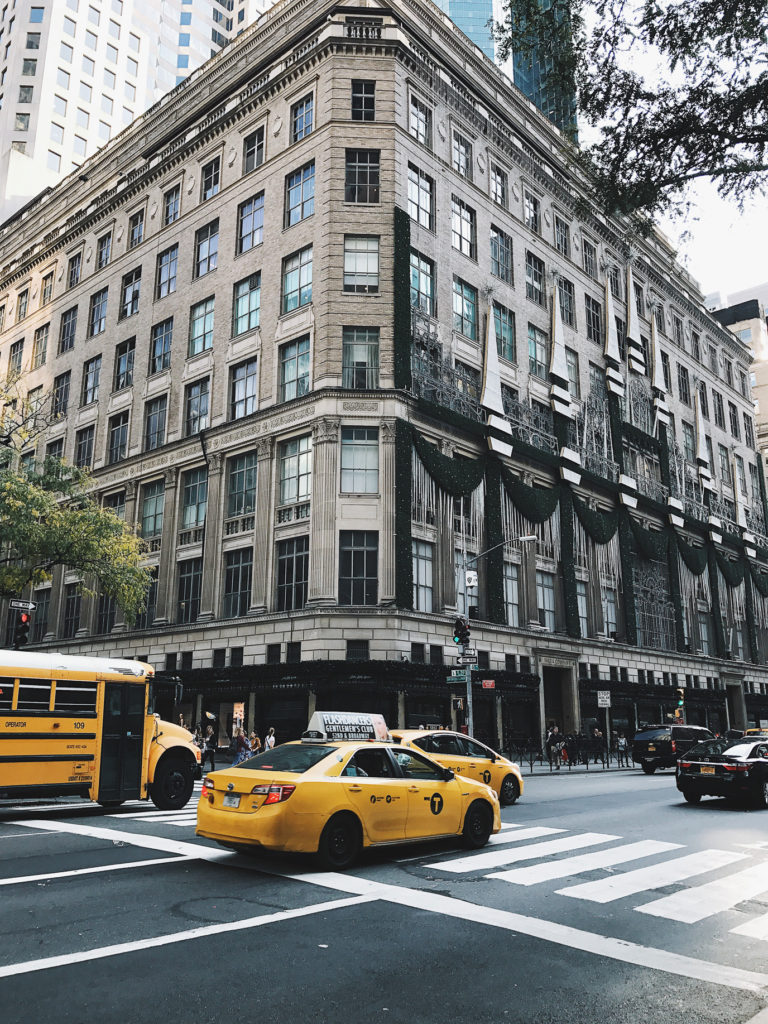 It had been a long time since I set foot in NYC. For whatever reason, I did not have a reason to go there in recent years. It all of a sudden occurred to me though, that my daughter had yet to visit the Big Apple in her lifetime. Having a couple of days off from school over her birthday weekend, I thought it was about time we both went on a trip to visit NYC!
Planning a trip to New York city can be overwhelming to say the least. There is so much to see, do and eat that it is impossible to fit everything in over one weekend.
The experience of NYC can easily be different for everyone. If you are a foodie, then you want to make sure to hit all the best restaurants. An art lover? Then you will be going to the MOMA or the Flick Collection. Wanting to visit all the tourist icons? Then Statue of Liberty, Central Park and the 9/11 Memorial could easily be on your list.
For me and for someone visiting the city for the first time, having no plan was the best plan.  Where I am at in my life, every second of every day is planned in our day to day routine. To be able to head to a new place and just be free to explore with no time commitments or scheduled events is a huge treat! We chose to commit to just one iconic NYC must see (in our case Broadway) and let everything else fall into place. That also meant not even making a dinner reservation ahead of time!
NYC Weekend Trip
Day 1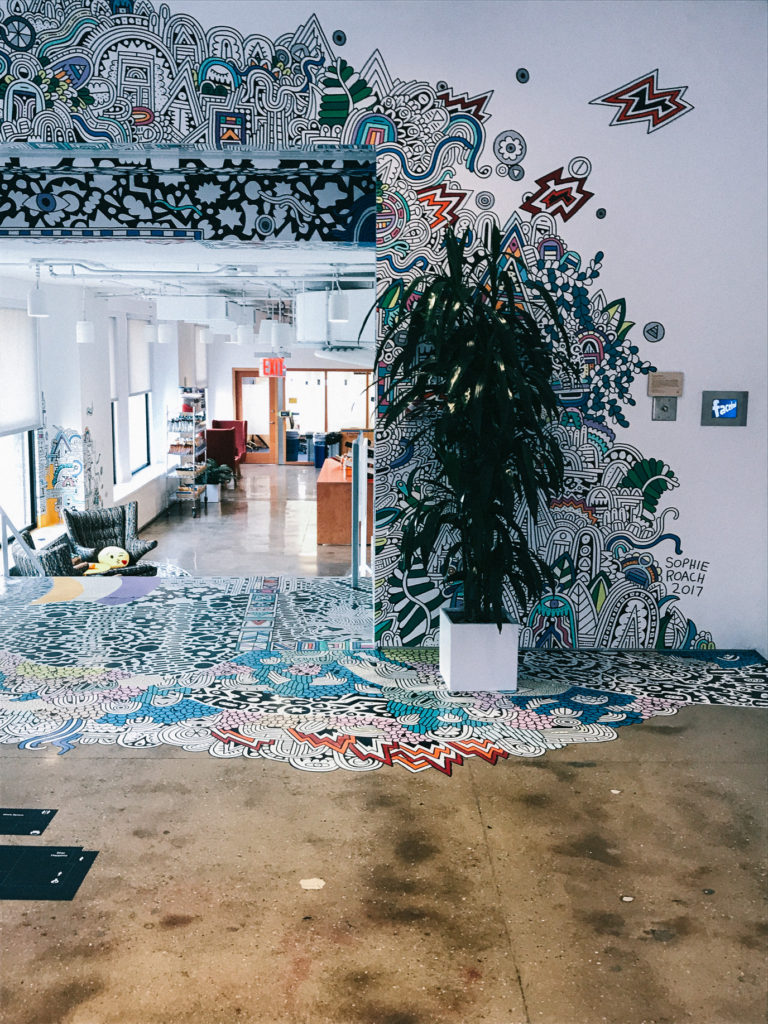 Facebook Headquarters with Art Installation by Sophie Roach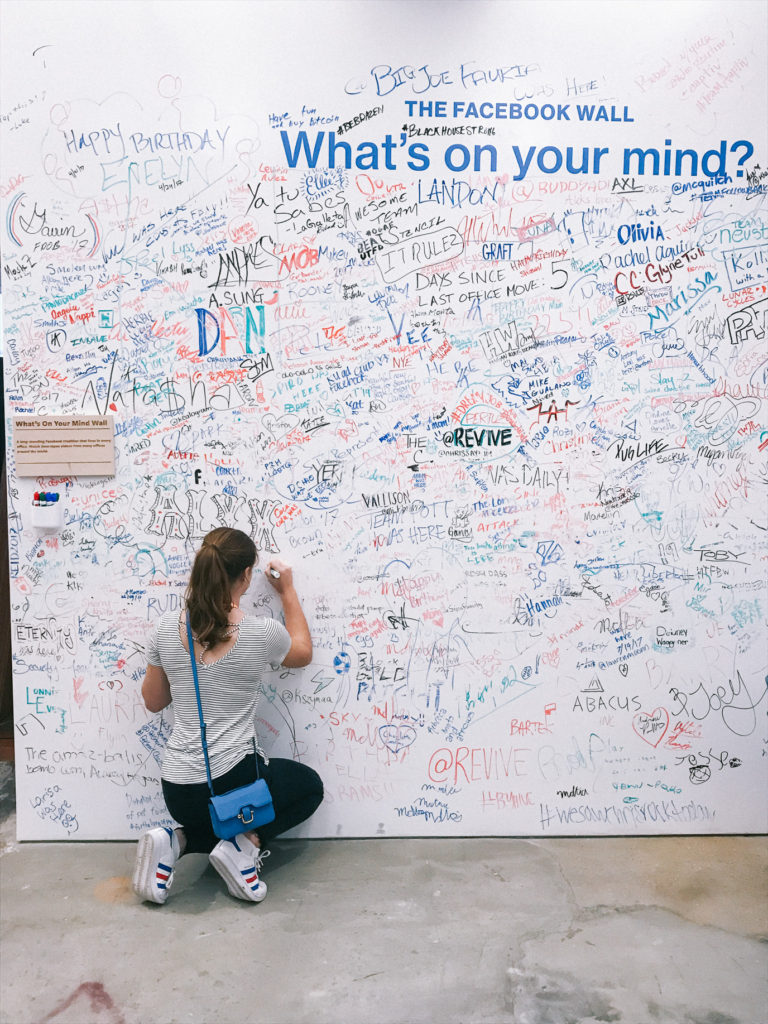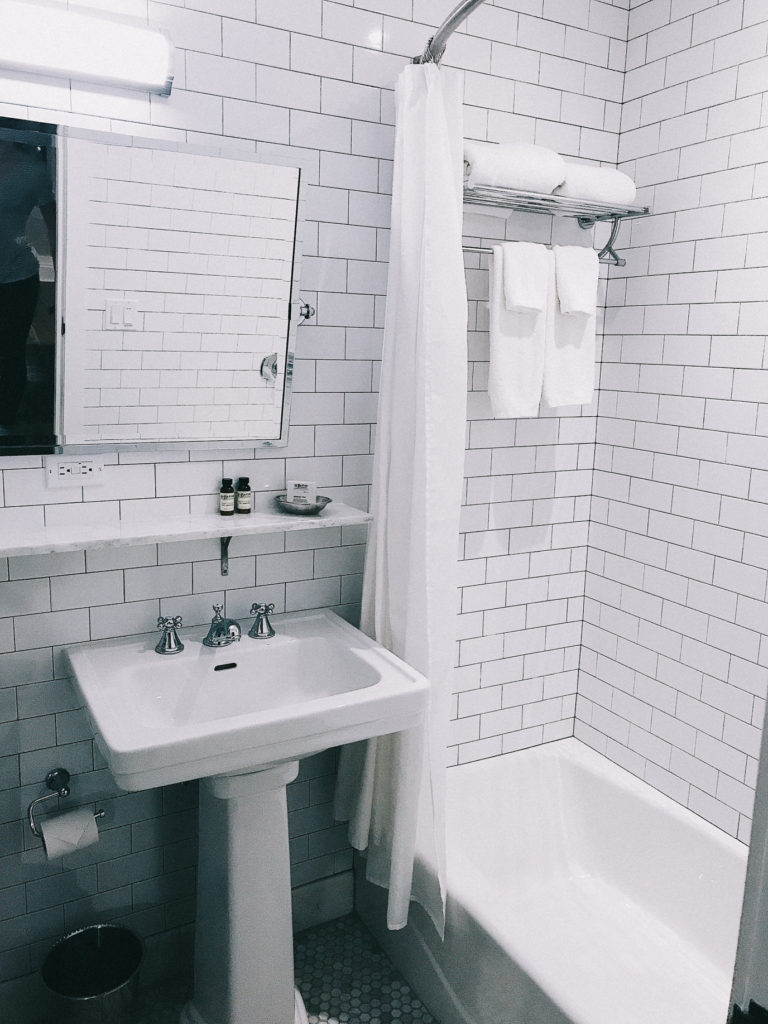 HGU Hotel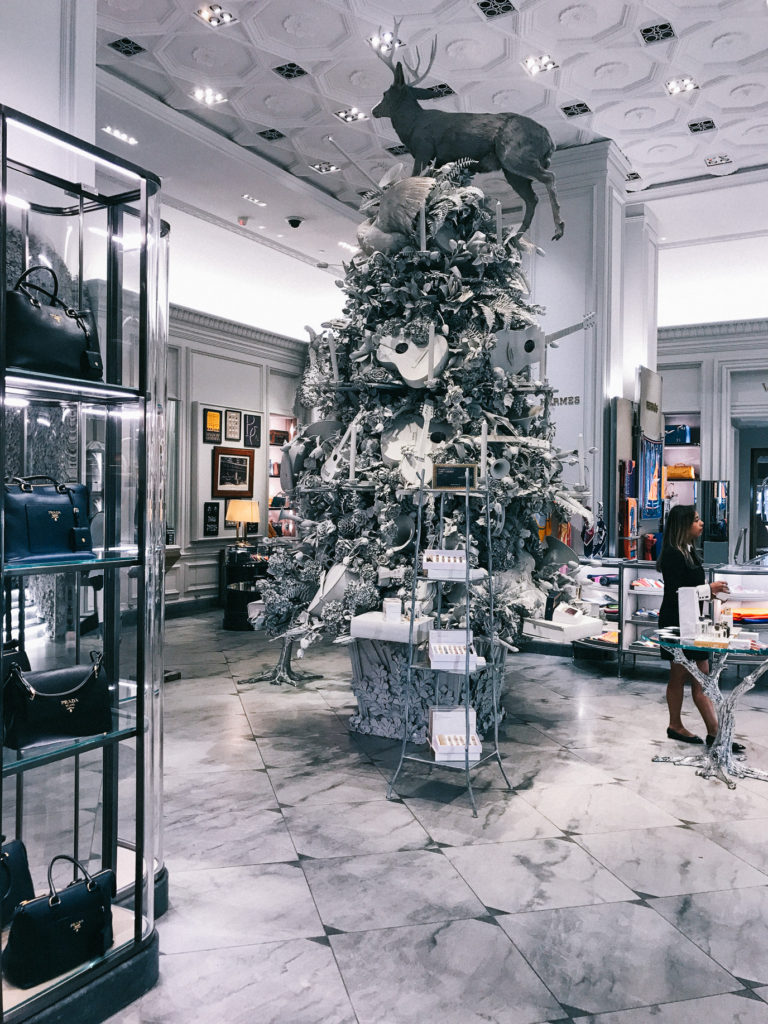 Bergdorf Goodman dressed for the holidays
We stayed at the HGU hotel in the Nomad district of Manhattan.
It is basically mid-town but just a little south of it. Mid-town is a great place to be when you want to explore the entire borough of Manhattan.  The hotel was also situated right on the brink of Korean town. From beauty products to barbecue everything Korean is on trend right now so it was fun to be in on the action there! The HGU is a boutique style (of course!), Beaux Art hotel with modern updates. Rooms are furnished with Restoration Hardware decor, Frette linens, and Turkish patchwork rugs. White tile pre-war style bathrooms are outfitted with plush white robes and CO Bigelow bath products. True to NYC, rooms are small but comfortable! The staff was wonderful and made us feel right at home!
Facebook Headquarters NYC
On our first day we had the opportunity to tour and have lunch at Facebook headquarters. It has been a long time since I last set foot in an office building but I could not help but be blown away by their space! But to be honest, the food options are what really excited me the most! Gourmet food served all day, every day in a state of the art cafeteria style restaurant. Besides the cafeteria, there are food and beverage stations around just about every corner with just about anything you would want!
5th Avenue & Central Park
Fueled and ready to to hit the streets, it was easy to walk in the 70 degree weather we were lucky enough to have! Walking up 5th avenue towards Central Park you realize while the rooms may be small in NYC, the stores are on steroids! Size and selections like nowhere else, walking into any of them is an experience!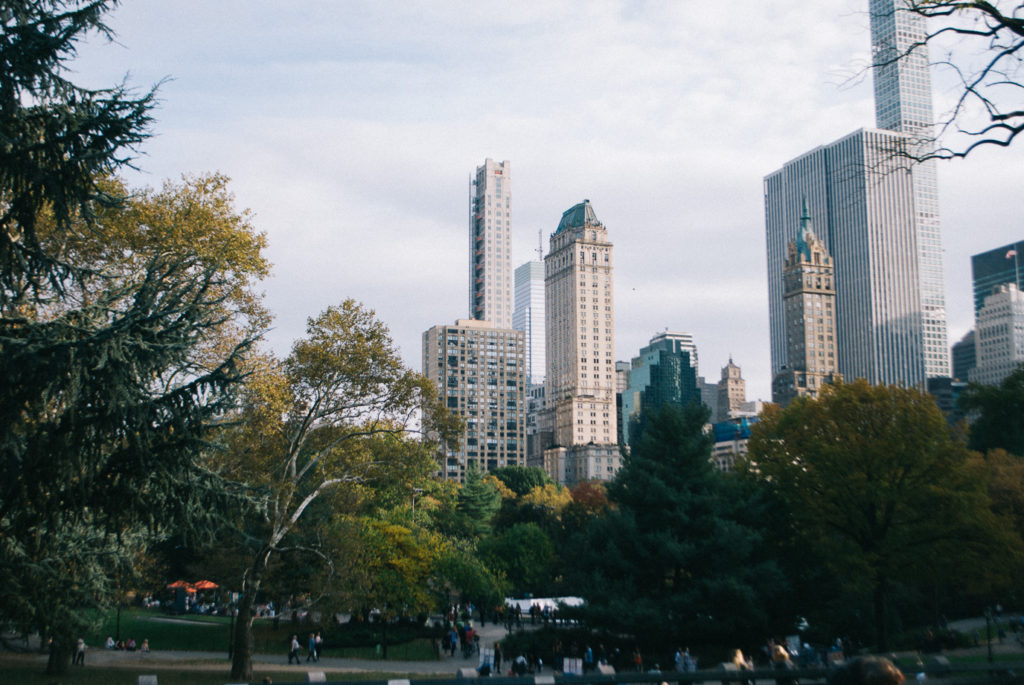 Central Park is buzzing with activity all the time. We hired a pedicab to take us around and show us the points of interest. I forgot how truly big the park is! You could dedicate the entire day just exploring here.
We wrapped up the day with dinner at La Pecora Bianca back in the NoMad area.
Day 2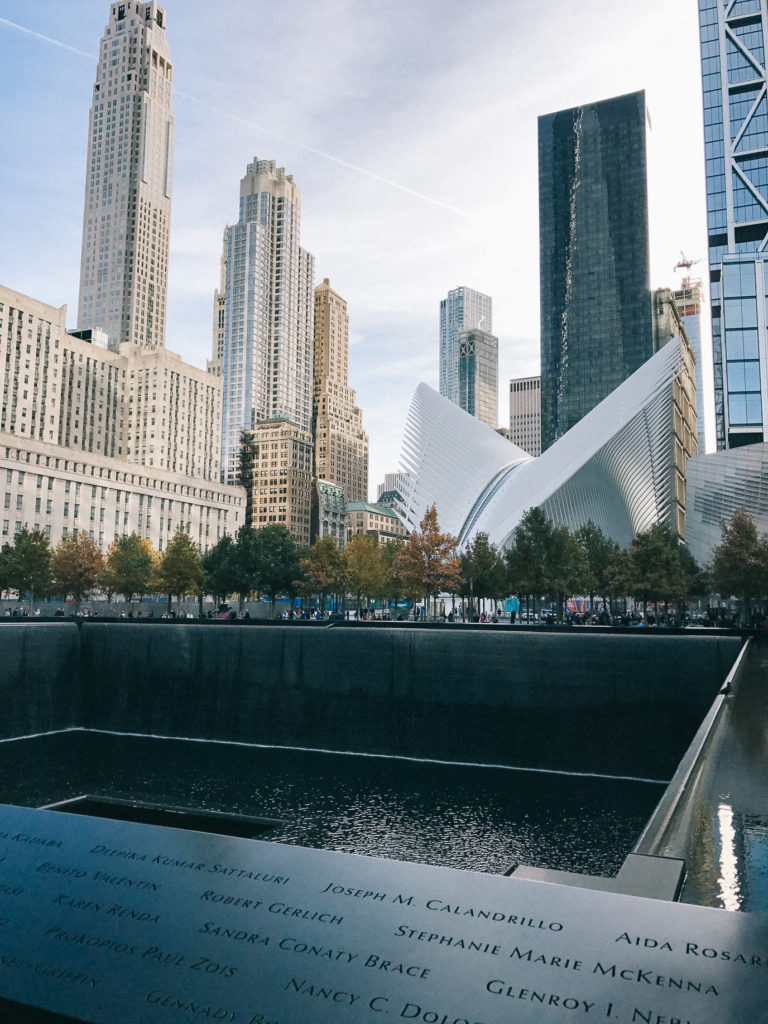 9/11 Memorial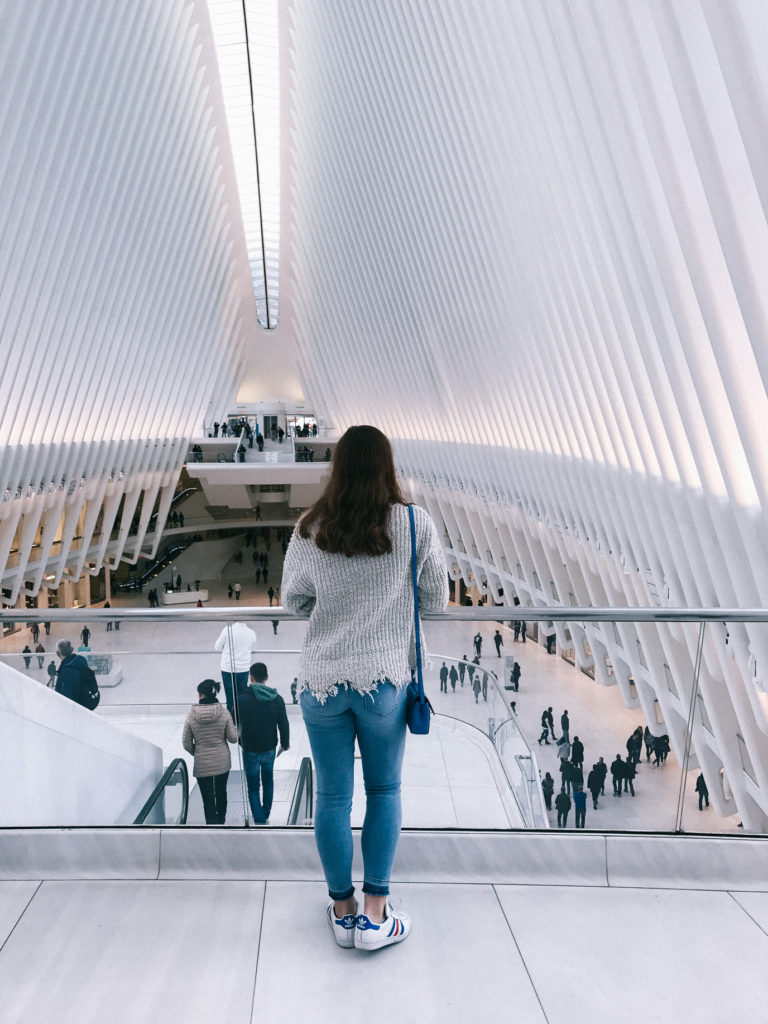 The Oculus
The 9/11 Memorial
Although a little bit cooler, we were blessed with another day of amazing weather. Wanting to explore the Soho area on this day, we started at the south end of Manhattan and went to the 9/11 Memorial. The last time I was in NYC was two years after the terrorist attack. Then, the site of the World Trade Center was nothing but rubble and completely blocked off. What it has become now is not only beautiful but deeply moving.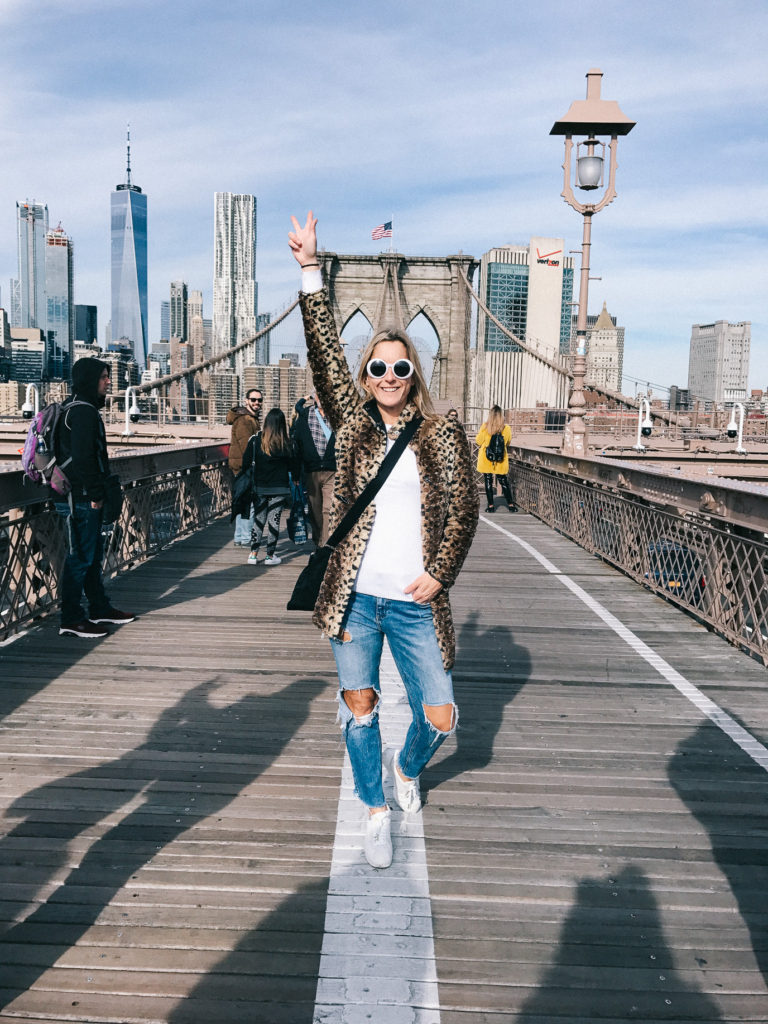 Brooklyn Bridge
(btw I wore this coat the entire time while in NYC. Reversible too and available here)
The Brooklyn Bridge
Making our way back up to Soho we detoured and decided to walk over the Brooklyn Bridge. As you make your way across, the Statue of Liberty is visible as well as beautiful views of the Wall Street skyline. Next time around, I want to stay in Brooklyn and experience that part of NYC!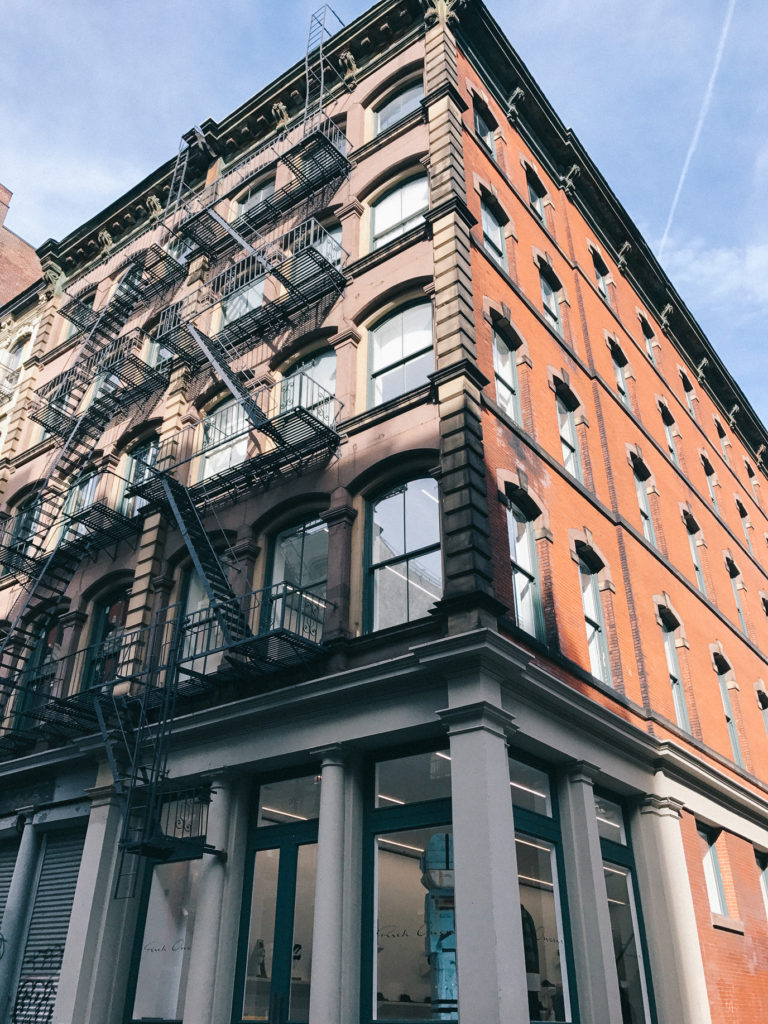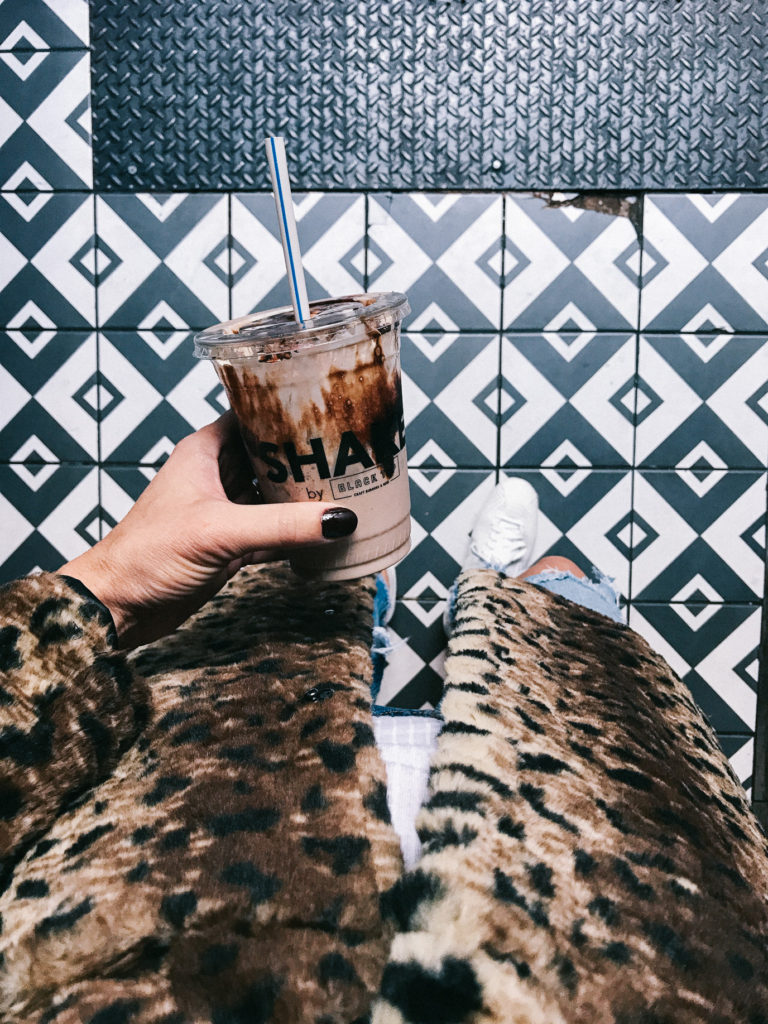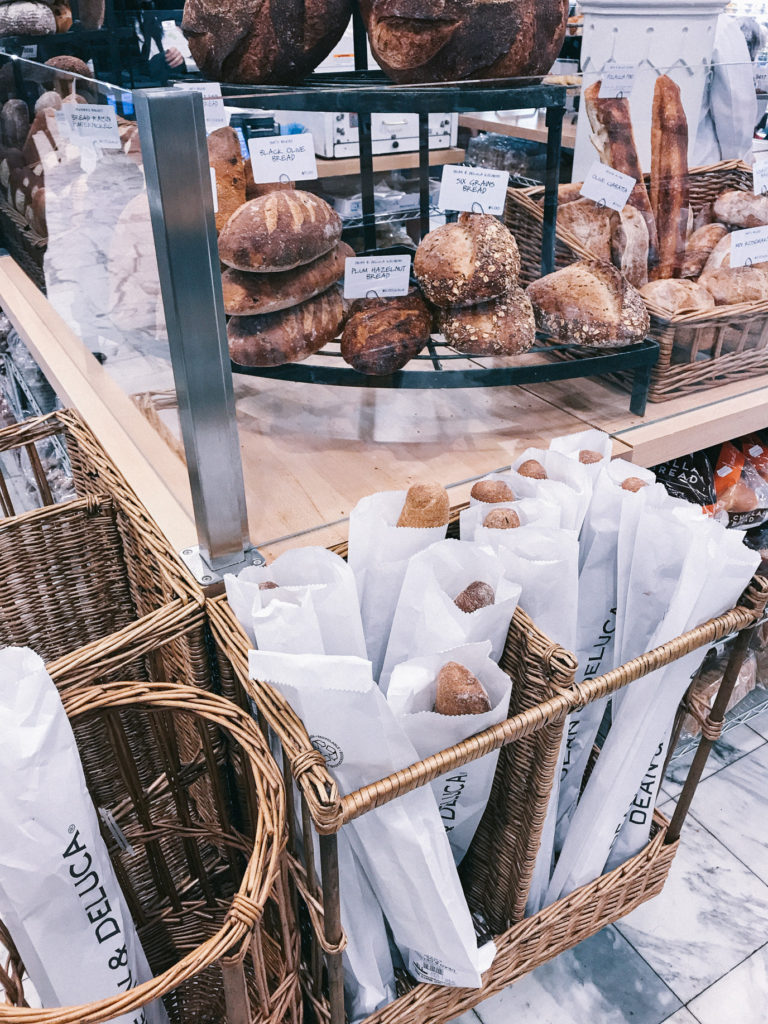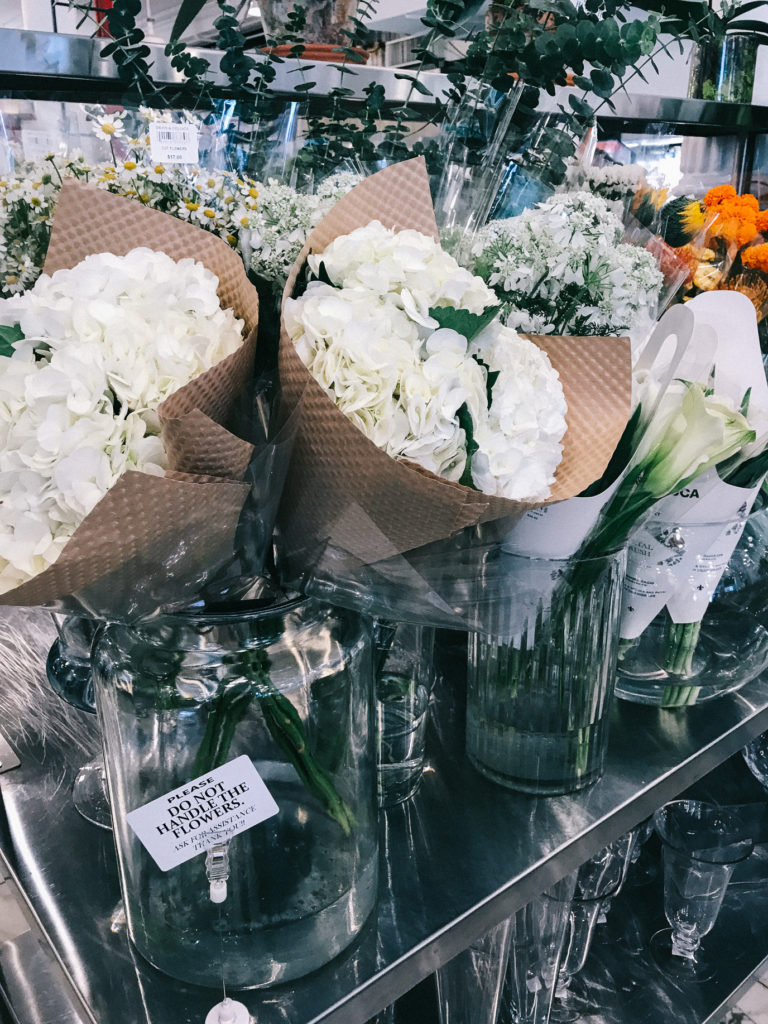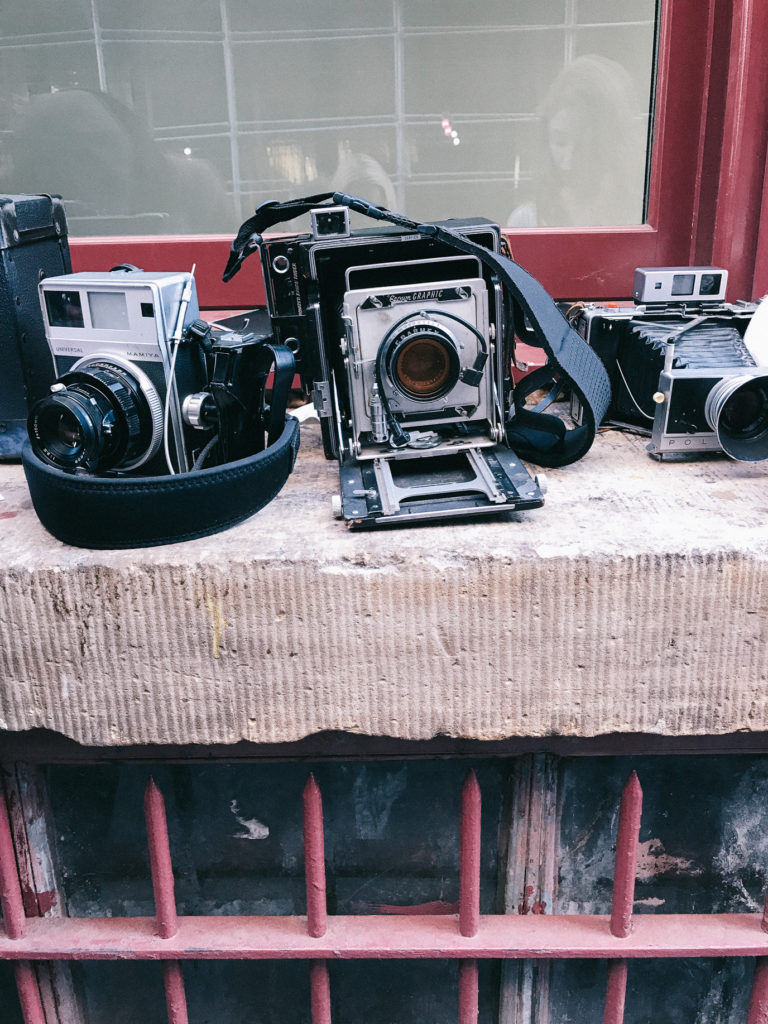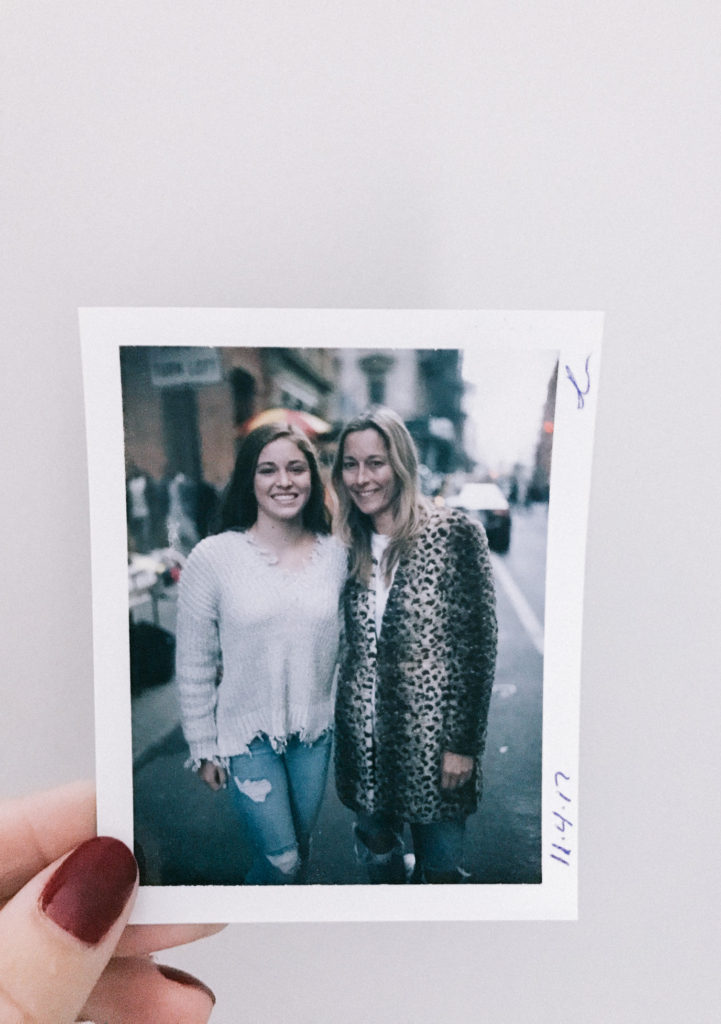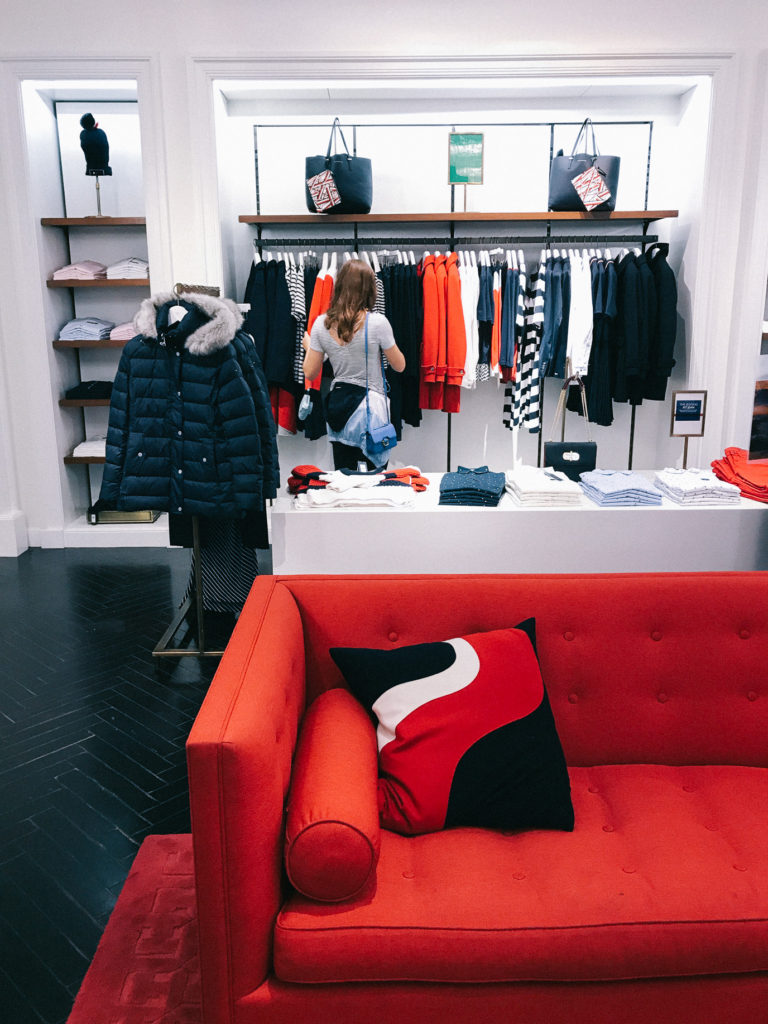 Tommy Hilfiger Store
Soho might be my favorite part of New York.
The shopping, the food, the cobblestone streets and cast-iron architecture makes this the city's most fashionable neighborhood. While in Soho, we stumbled upon a group of street photographers taking photos with antiquated polaroids. With the film out of production and only so much inventory left, we jumped at the chance to have our polaroid taken. For those going to NYC, you do not want to miss out on visiting Jean Andre to have this done (For info email jeanandrephotos@gmail.com).
Like everywhere in NYC, options are endless for dining. My daughter met some friends for a late lunch at the Black Tap Tavern known for their burgers and crazy shakes. I broke my no-dairy diet and grabbed a shake to go. No regrets there!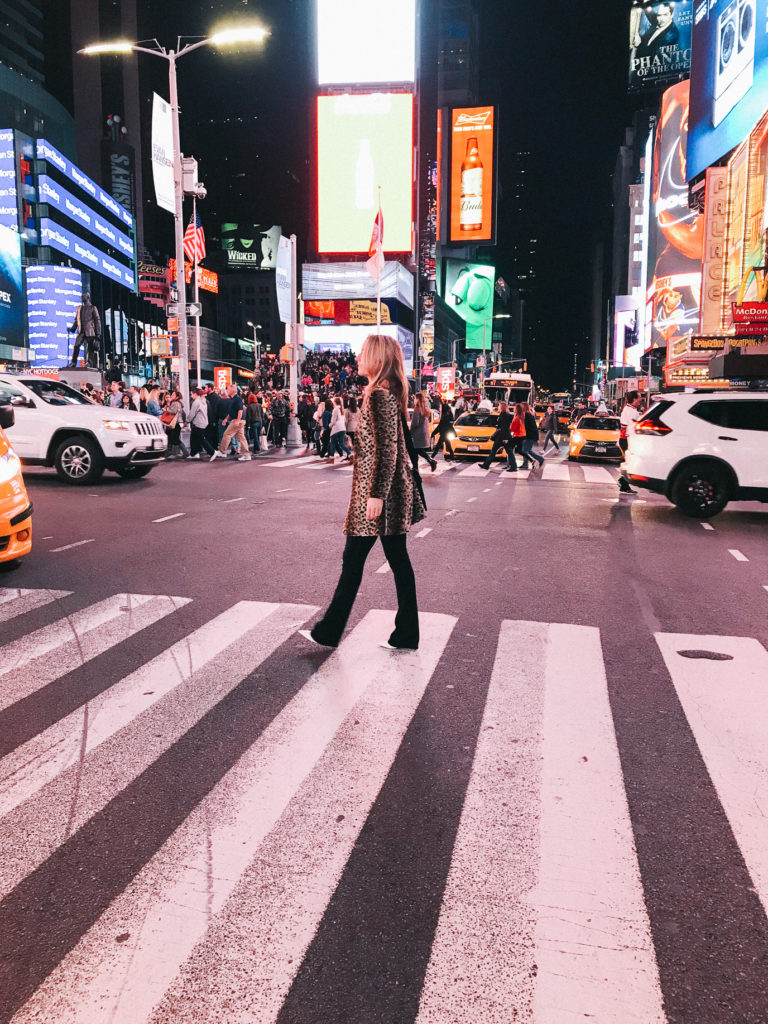 Times Square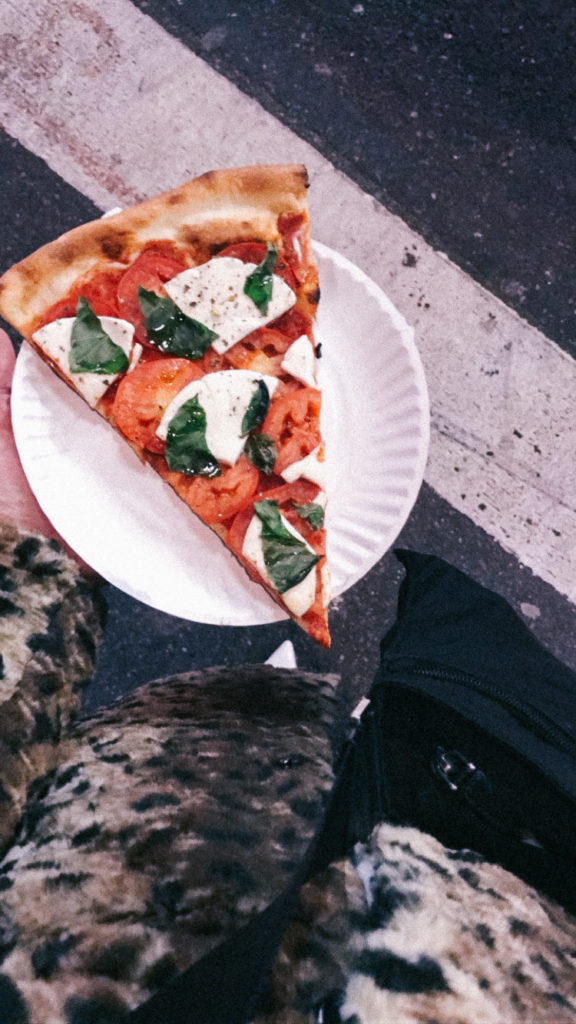 Aladdin on Broadway
The climax of our trip was seeing Aladdin on Broadway situated right in the heart of Times Square. I will admit that Aladdin was not necessarily my top choice for a broadway show but now I absolutely recommend seeing it! It is so phenomenal! We topped off the night with none other than a slice of NY style pizza.
Final Thoughts on NYC:
Our last day was reserved for travel. I wish we had more time there. Especially to see the marathon take place that day. My husband was surprising my daughter though and flying us back to Chicago that morning!
When I think of NY, I think what is there not to love about this city? Everyone plays a part to give the city the magic it possesses. From street performers to street vendors, from K-town to China town, from Brooklyn Bridge to Broadway, the energy is infectious! There is truly something for everyone to enjoy! I cannot wait to go back!
Never Without Navy is also on Facebook, Instagram and Pinterest 
Thanks for stopping by!
L, M
SaveSave
SaveSave
SaveSave
SaveSave
SaveSave
SaveSave
SaveSaveSaveSave
SaveSave
SaveSave
SaveSave
SaveSave
SaveSave
SaveSave
SaveSave
SaveSave
SaveSave