The Spirit of Giving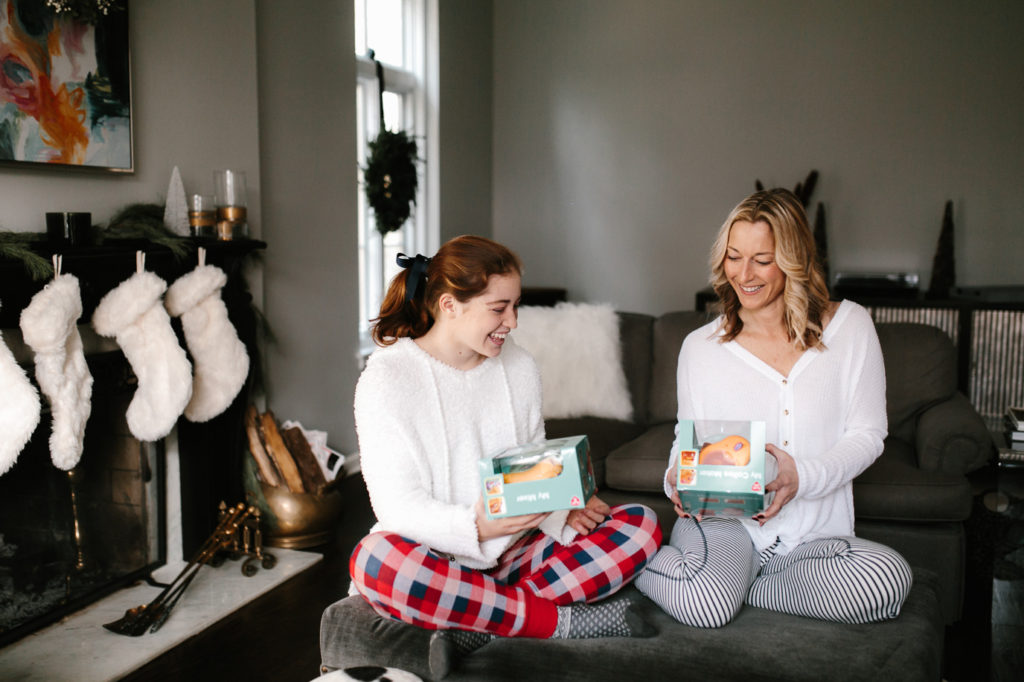 I no longer mind that the holiday season starts the day after Halloween. I love the magic the season brings and I want to stretch it out as long as possible! Stores filled with decorations, gift displays and decorated windows all the while playing Christmas music, puts a huge smile on my face. Planning holiday meals and outings, shopping for loved ones and baking are some of my favorite holiday traditions. Yet despite all those things, the holidays are not complete in this household without the spirit of giving to those in need.
The Spirit of Giving: Ways to Help Others this Holiday Season
I remember as a child, my parents would receive letters that children in need wrote to Santa. We would "intercept" these letters and go shopping for those children. We then wrapped up the gifts and delivered them under the guise of Santa's elves to high risk areas in the city. (Chicagoans, remember Cabrini Green? That is where we went!) This family tradition in my own childhood, made a lasting impression into my adult life. Now with every holiday season, it is so important that my own family does what they can to give to those in need.
I decided to put this post together after seeing posts coming through on a local Facebook group I belong to asking where they could sponsor a family for Christmas or on the flip side, someone posting on helping a specific family or individual in need. The response from this community was overwhelming! I therefore thought I would establish a guide providing as many resources and ideas I have come across, to help those in need this holiday season. Of course, many of these can be put to use all year round!
Local Resources for Giving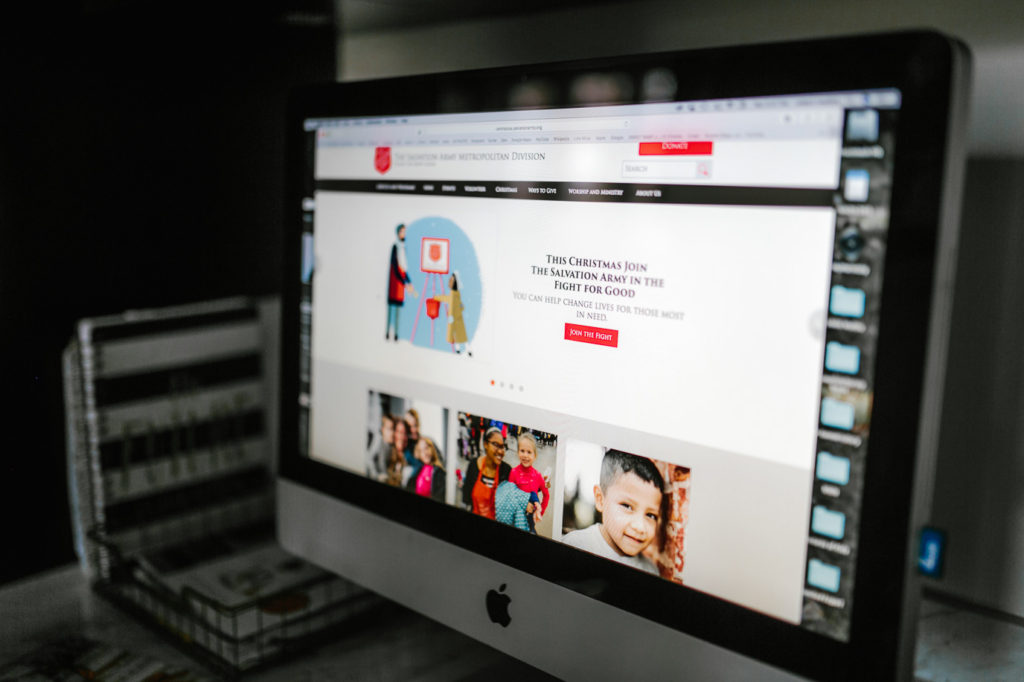 While I am always amazed by the way our country and world gets behind helping those who succumb to a tragedy (i.e the hurricanes and forest fires this year!), as a family, we focus most of our energy on the local or grassroots level of need. Here are ways to help and reach out:
Ways To Help Others During The Holidays:
Local Food Pantries
The struggle for some families to put food on the table for themselves is very real. Township offices and/or local churches are usually the resources, so seek out those in your area. It is important to know exactly what they need and use. From there, add those items to your cart on your next grocery run.
Salvation Army
Your local Salvation Army runs the Angel Tree program. Through the Angel Tree program, children have their specific needs and wants met by a sponsor for a more joyful holiday experience. More information found here.
Our local grocery store has a drop-off site where you can bring one unwrapped gift for a girl or boy during the holiday season. Another resource for donating a toy is through Catholic Charities Spirit of Giving program found here. Toy donations are made with one click via Amazon.
Their Christmas Basket program serves low-income families on Chicago's south side. Similar to the Angel Tree program, sponsors provide gifts to families that need help in making their holidays more special. This is also a great opportunity to team up with another family to help!
Local Nursing Homes
Reach out to your local nursing home to see if they provide wish lists for their residents. I find that the needs are simple here but important such as a new pair of new slippers or a collection of crossword puzzles.
Local Hospitals or Children's Hospitals
Offer to donate gas or Walgreens gift cards to a hospital. This can help offset the cost of gas for those families that need to travel long distances to see their loved ones or help offset the cost of prescription medication
Gifts that Give Back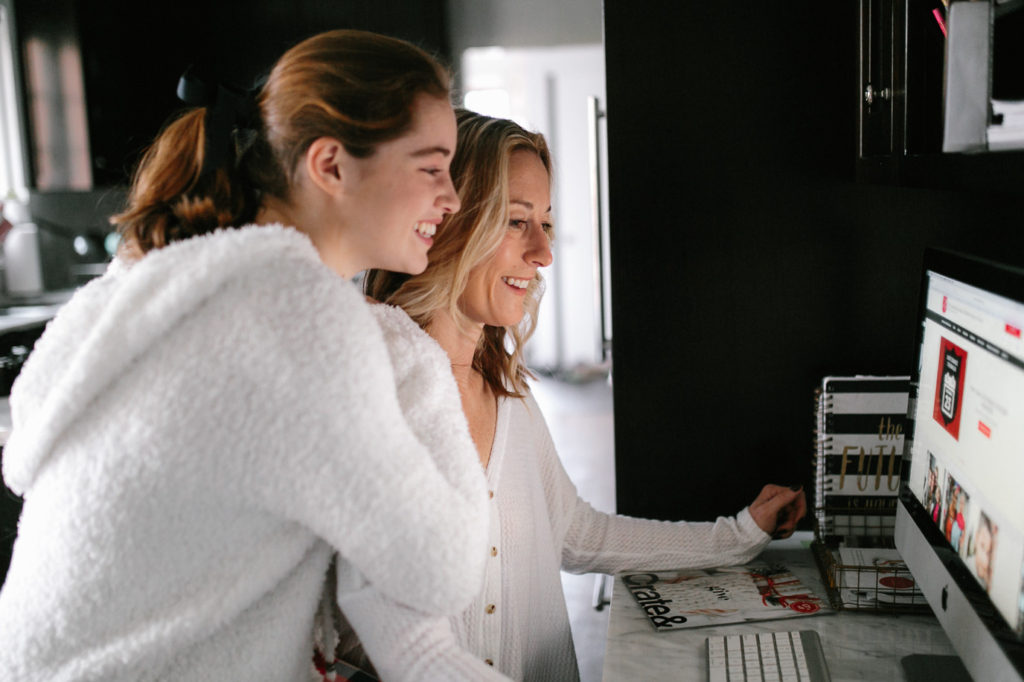 Another wonderful way to give back this holiday season is through purchasing gifts that give back. Now more than ever, brands and retailers are becoming more socially conscious. Some of my favorites include:
Charity On Top creates custom gift cards that can only be redeemed for charity giving. Their cards allow the person receiving the gift card to choose the 501(c)(3) charity that they care about. There is over 1.8 million to choose from!
Your purchase of an ornament crafted by a self help group in India, supports women empowerment and small businesses around the world.
Beautiful designed water bottles where 5% of purchase proceeds are donated in helping to get clean water to people who need it.
With the mission of helping those displaced from Rwanda as well as other African ministries, this website offers beautifully made jewelry and accessories for purchase.
Their succulent arrangements are gorgeous and make wonderful green gifts. Purchases help improve lives around the world by providing access to safe water.
Fair Trade Gifts through West Elm
This retailer offers a nice collection of Fair Trade Certified goods that make great gifts but also have items for purchase that help a slew of other organizations as well. Giving back page found here.
Other Ways to Help
I know I have only scratched the surface with ways to give back during the holiday season. I hope that this is a post I expand on for years to come. With that said, please let me know your favorite ways to give back to those in need!
Products featured in this post can be found by clicking on the widget below:

Never Without Navy is also on Facebook, Instagram and Pinterest 
Thanks for stopping by!
L, M