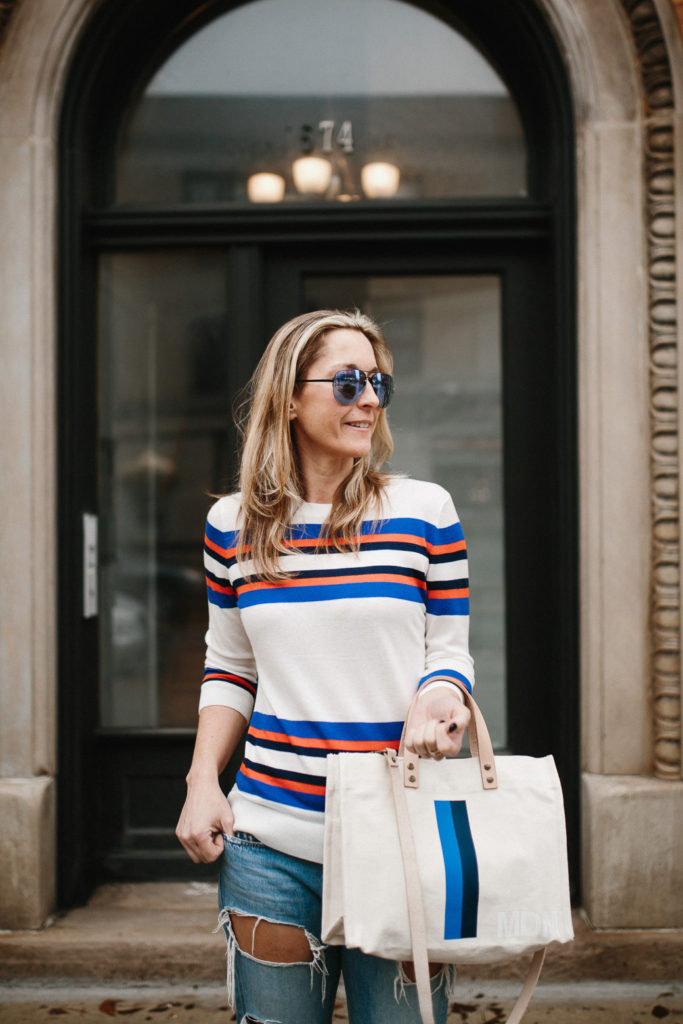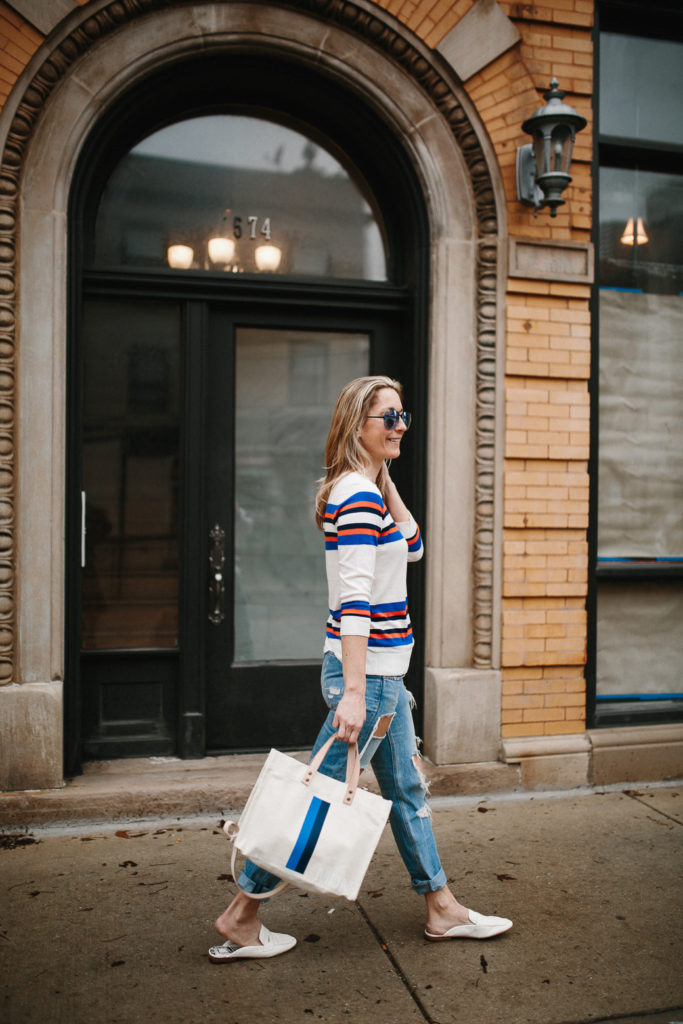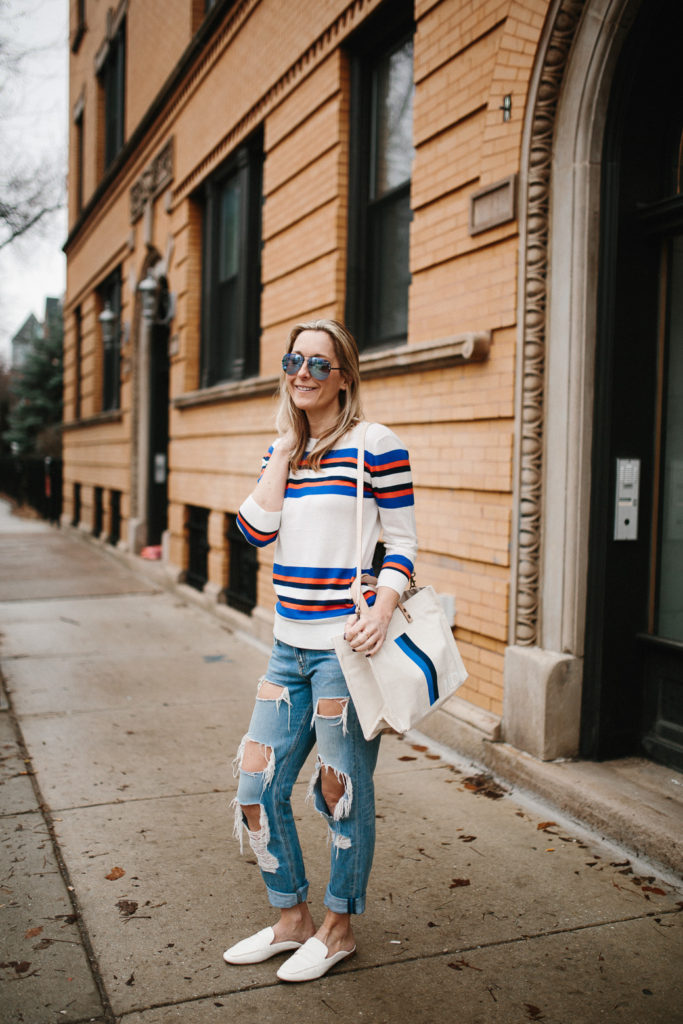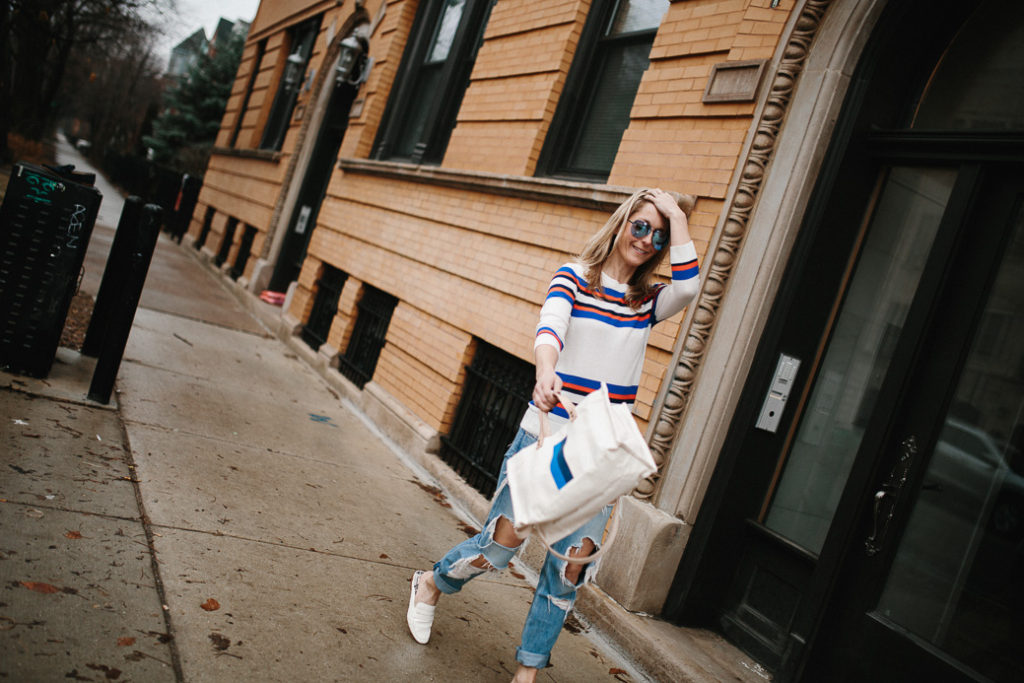 Nothing makes me happier then seeing the marriage of a staple classic with a spring trend. Graphic prints are a big trend for spring and stripes fall into this category! Even though stripes may be getting a little extra love this season, stripes never really go out of style. Stripes debuted as a fashion trend when Coco Chanel introduced a striped shirt to the Parisian fashion world in 1917. Stripes to this day continue to dominate French style. Some of the most style worthy icons, from Jackie Kennedy to Taylor Swift, are known for loving their stripes. I think we all can look into our closets and see at least a few striped items!
As much as stripes have withstood the test of style time, they do sometimes get a bad rap. It is engrained in our head that wearing horizontal stripes make us look wider!
There is a hint of truth to this so here is the skinny on making them work:
Wear thin horizontal stripes on top. The wider the stripe, the wider and shorter the torso will appear.
If wearing contrasting colors in stripes, minimize the color contrast between them. Wide black and white horizontal stripes will give off a more widening effect then two shades of blue.
If broad in the shoulders or chesty, try a v-neck horizontal striped top or sweater.
Additional slimming tricks include adding a navy blazer over horizontal stripes; breaking up the pattern with a statement necklace or scarf; and if wearing a dress, adding a belt to the slimmest part of your waist to break up the lines.
Still not feeling it? Stick with vertical stripes!
With all the stripe love going on this season, now is the time to add some additional stripes to your wardrobe. I have rounded up some of my favorites below!
Spring Fashion Trend: Stripes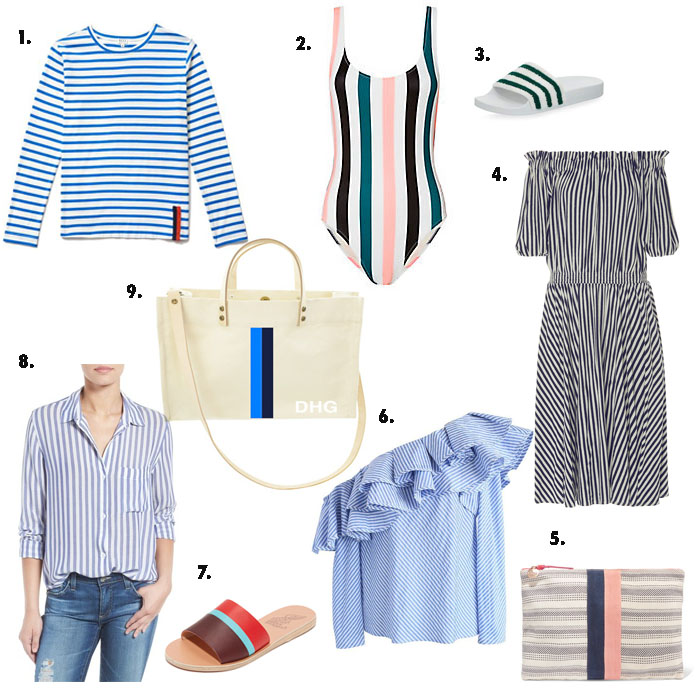 1. Long Sleeve Top
2. Swimsuit
3. Slides
4. Dress
5. Clutch
7. Sandals
8. Button Down
9. Tote*
*use DISCOUNT CODE: parkerthatchnavy at checkout to receive 15% off any order through the end of March.
 Thanks for stopping by!
L, M
Photos by Jules Kennedy