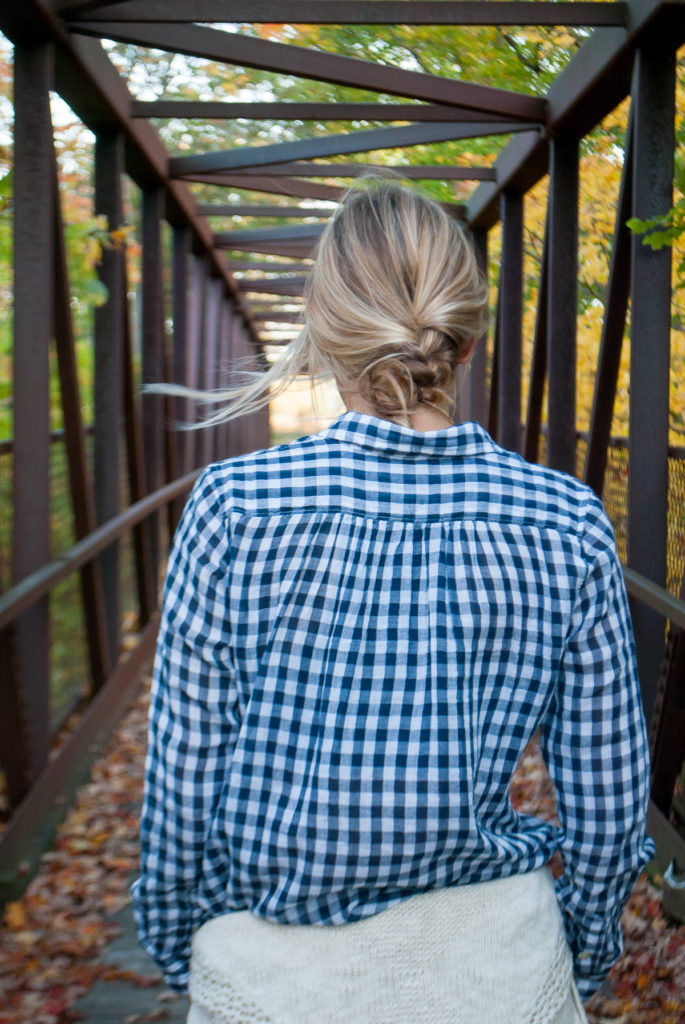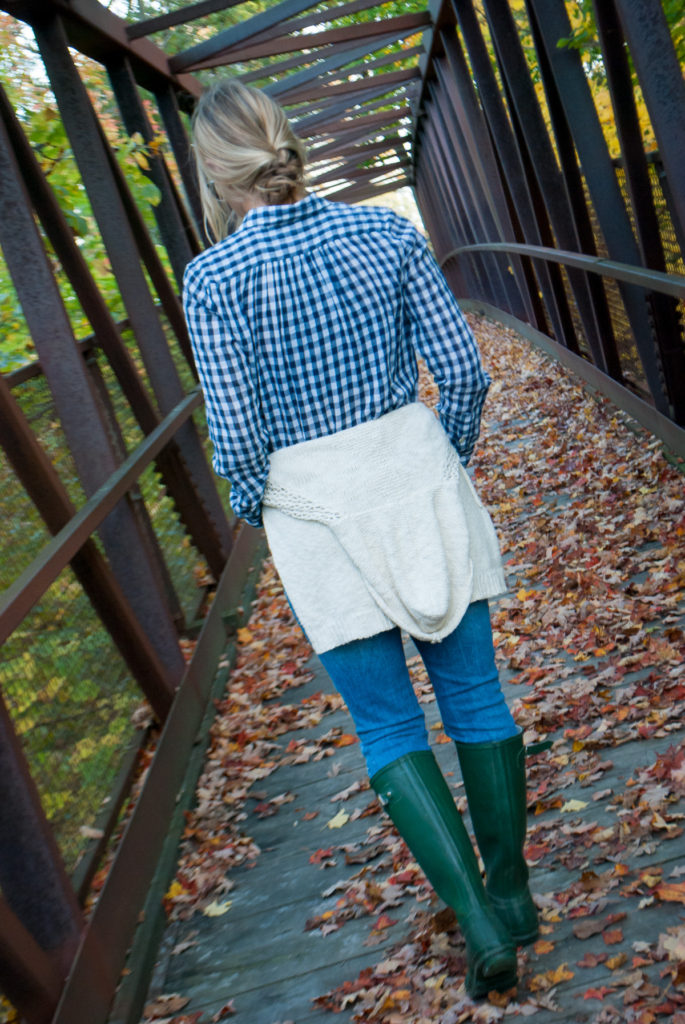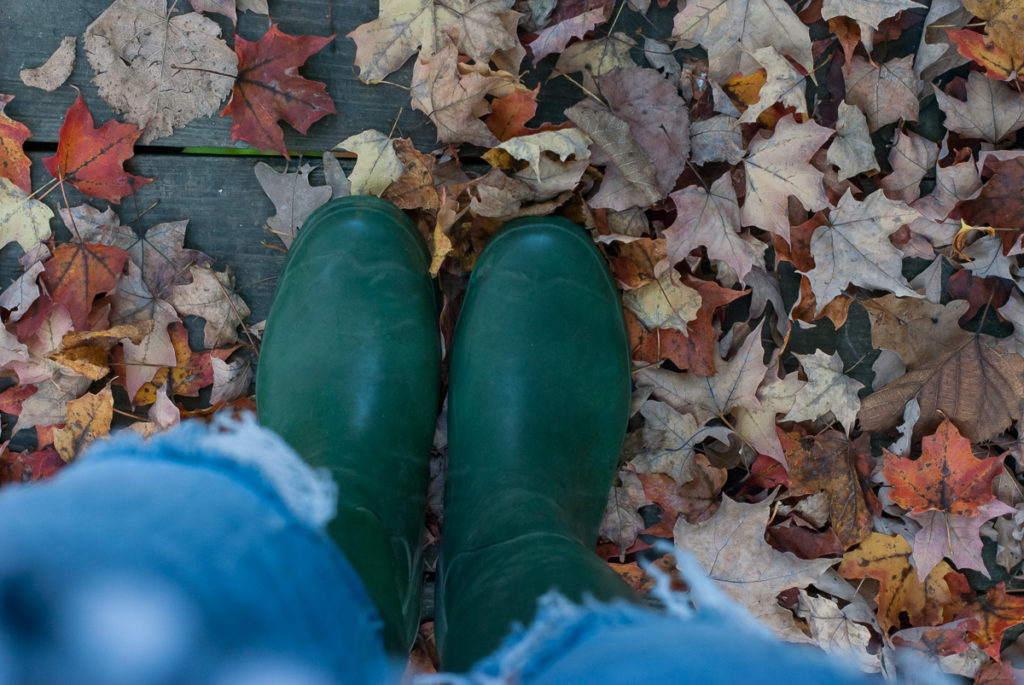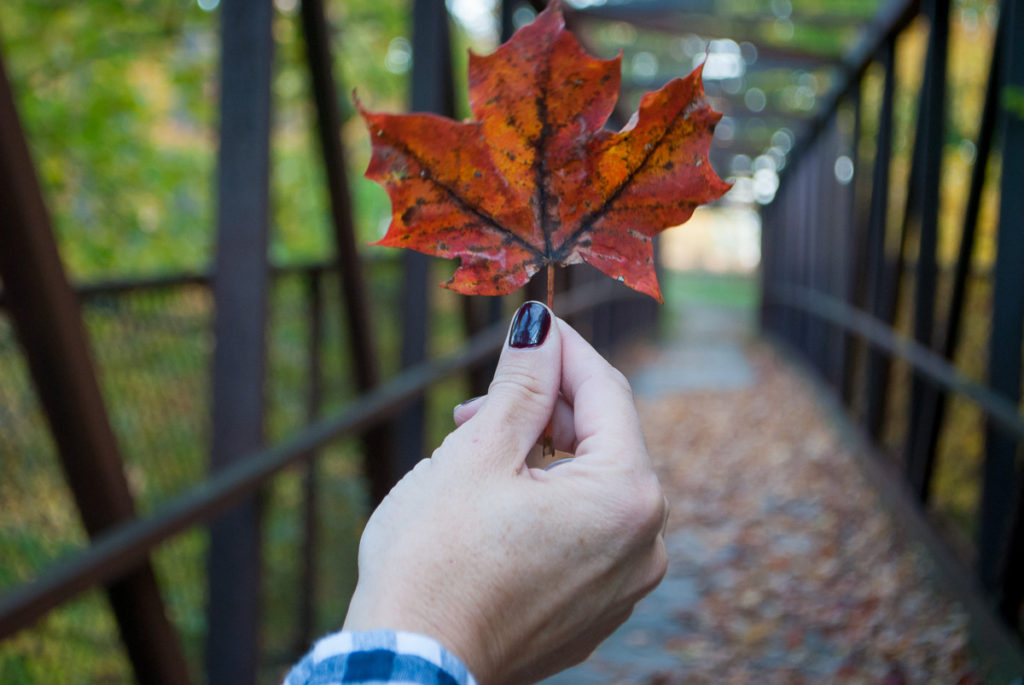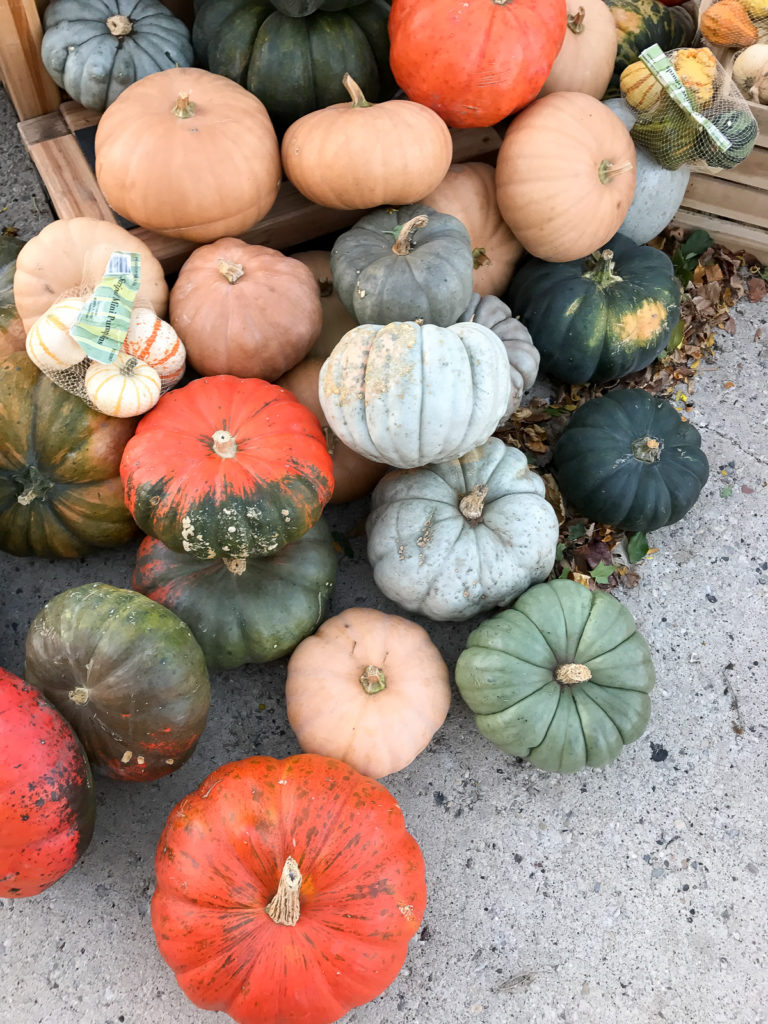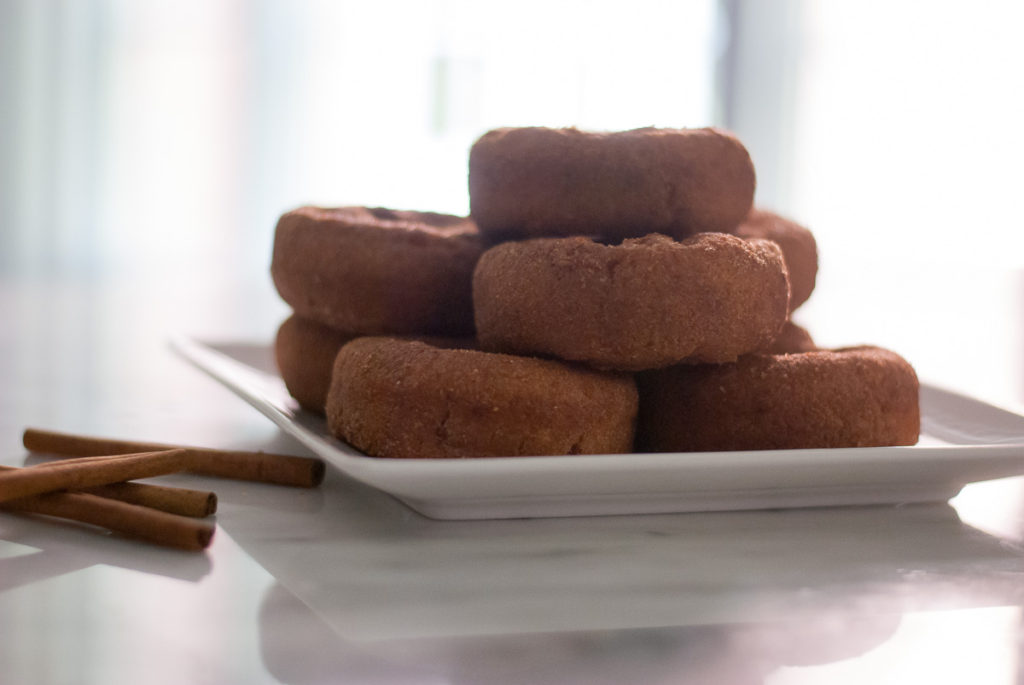 Fall is a season that never seems to disappoint in Chicago. You do not always know what you will get come winter, spring or summer but for as long as I can remember, fall has always been one of the best seasons to experience here. We experience crisp days, beautiful pink and orange hue filled sunrises and sunsets, the changing of leaves, cider donuts, trips to pumpkin patches and apple orchards and mums on our doorsteps. No matter where you live though, the feel and smell of fall can come indoors and when I am not able to be outside, the best thing to do is bring fall inside my home.   I am sharing a simple and aromatic stove top potpourri recipe that will conjure up the smells of fall and the want to start a fire and snuggle up in a cozy sweater! The smell of fall is truly one of the reasons why I love this season so much!
Ingredients: (so simple!)
1 apple
1 orange
2-3 cinnamon sticks
1 Tbsp. cloves
1 tsp. powdered nutmeg
1 tsp. vanilla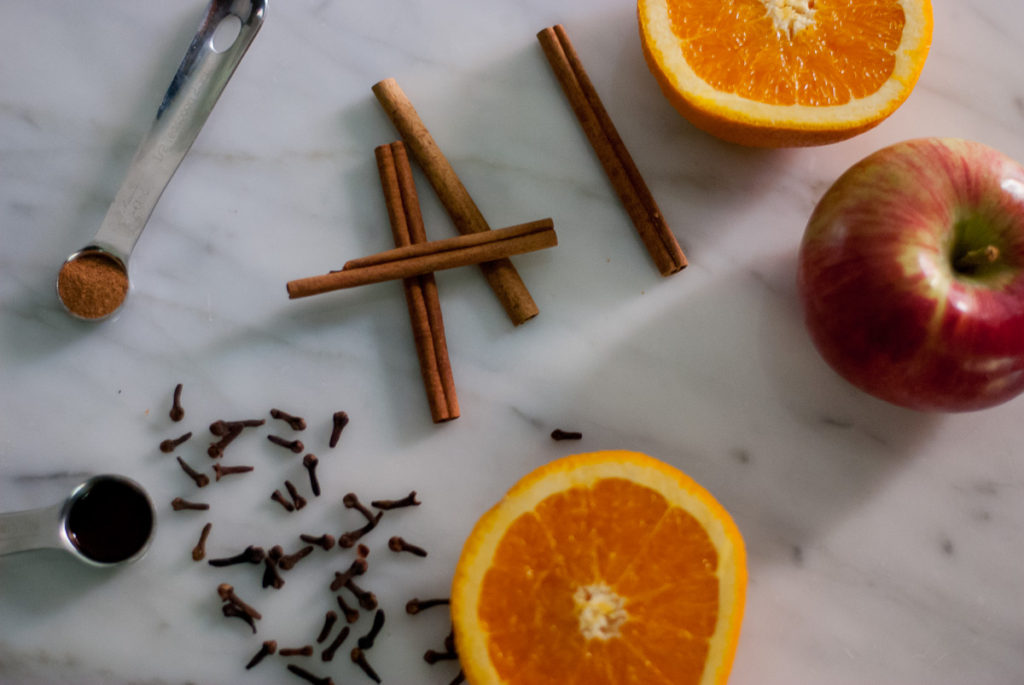 Directions:
STEP 1:
Slice the apple and orange in thin slices, then place in the bottom of a medium-sized saucepan. (Although larger than needed, I like using my enamel cast iron casserole as it looks so nice sitting on the stove! It's all about presentation, right?).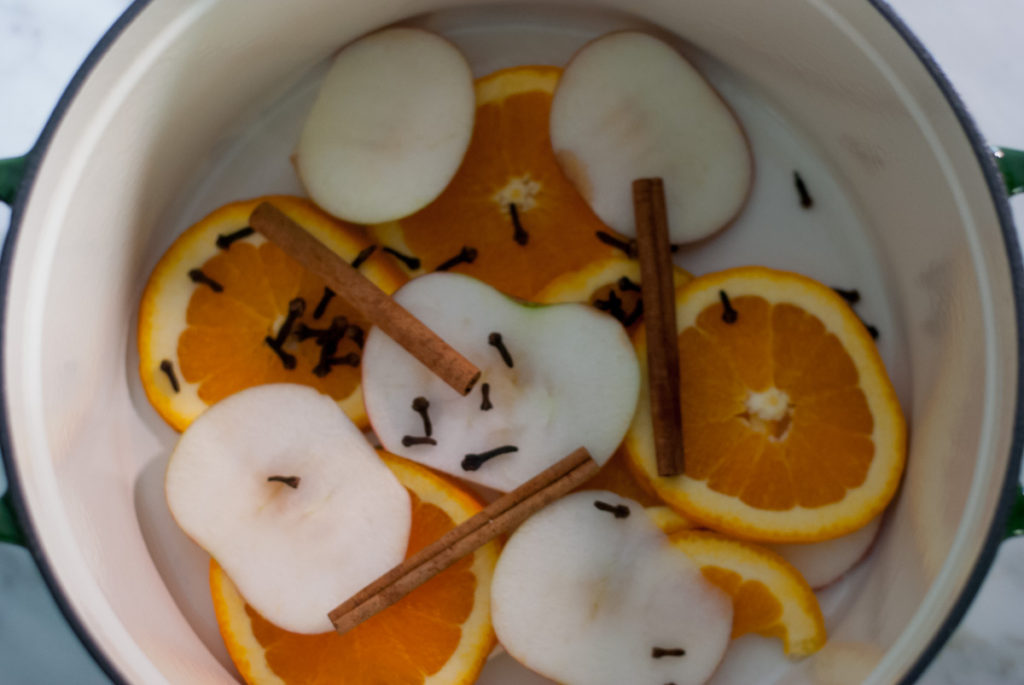 Add the other ingredients to the bottom and then add enough water to cover them.
STEP 2.
Place the pan on the stovetop and set to simmer.  Use a wooden spoon to gently push on the ingredients in order to break them down a little and release their oils.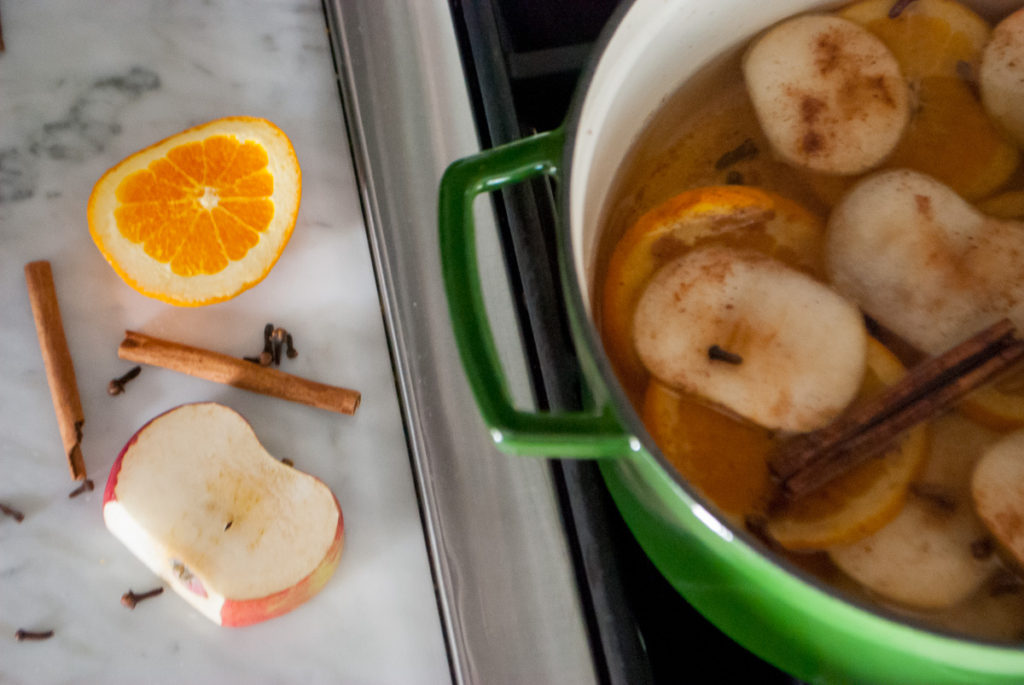 Within minutes your home will start smelling like fall! Allow to simmer uncovered for as long as you like, adding water as needed so the pot doesn't run dry.
Thanks for stopping by!
L, M