I shared this aromatic stovetop potpourri on the blog two years ago and it continues to be one of my family's favorites! I thought it would be fun to share again because even thought fall is winding down, I make this all the way through the holidays. It requires the simplest ingredients but delivers the best aroma to your home. Its perfect for throwing together on a Sunday afternoon!
Fall Stovetop Potpourri
Ingredients: (so simple!)
A single apple
1 orange
1 Tbsp. cloves
2-3 cinnamon sticks
1 tsp. powdered nutmeg
1 tsp. vanilla
Directions: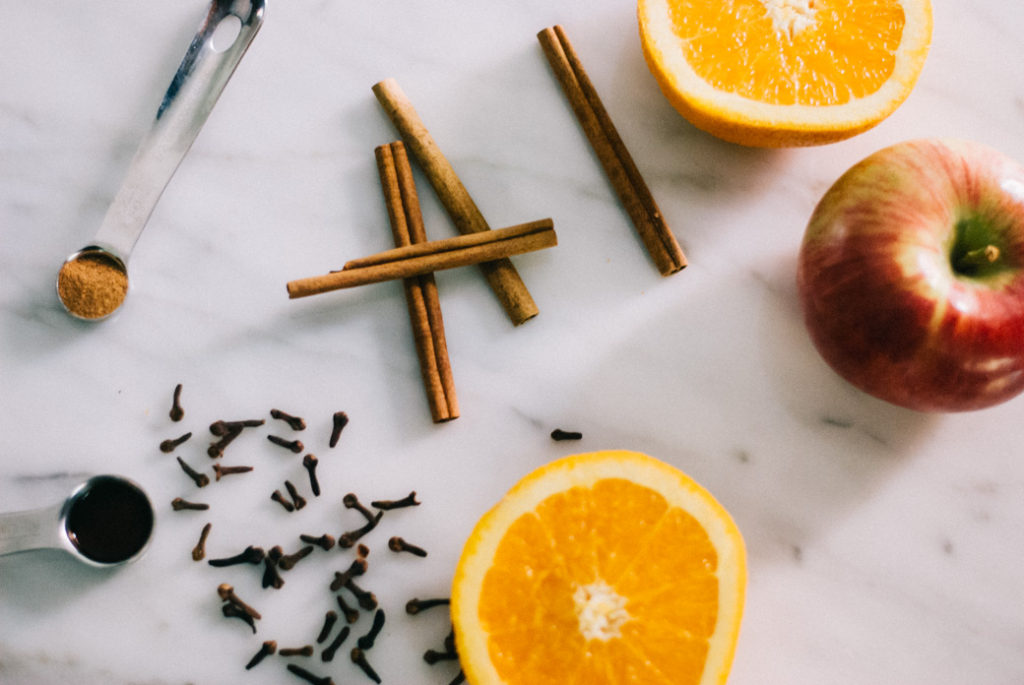 STEP 1:
Slice the apple and orange in thin slices, then place in the bottom of a medium-sized saucepan. Add the other ingredients to the bottom and then add enough water to cover them. Tip: I love using my enamel cast iron dutch oven for this. It just adds an added touch of style (lol!) to your stovetop!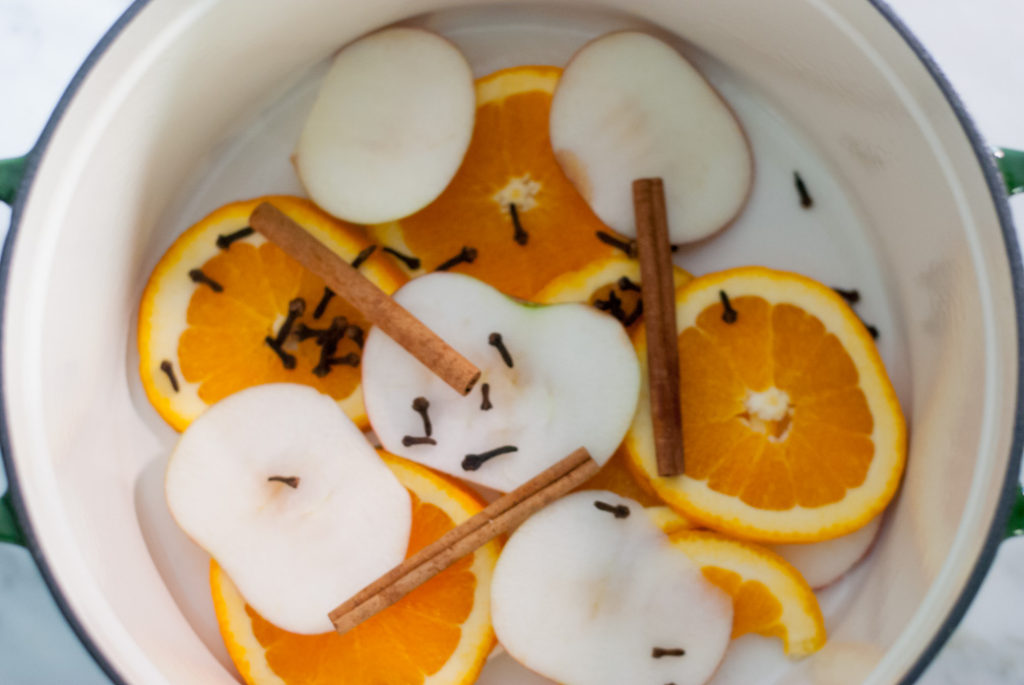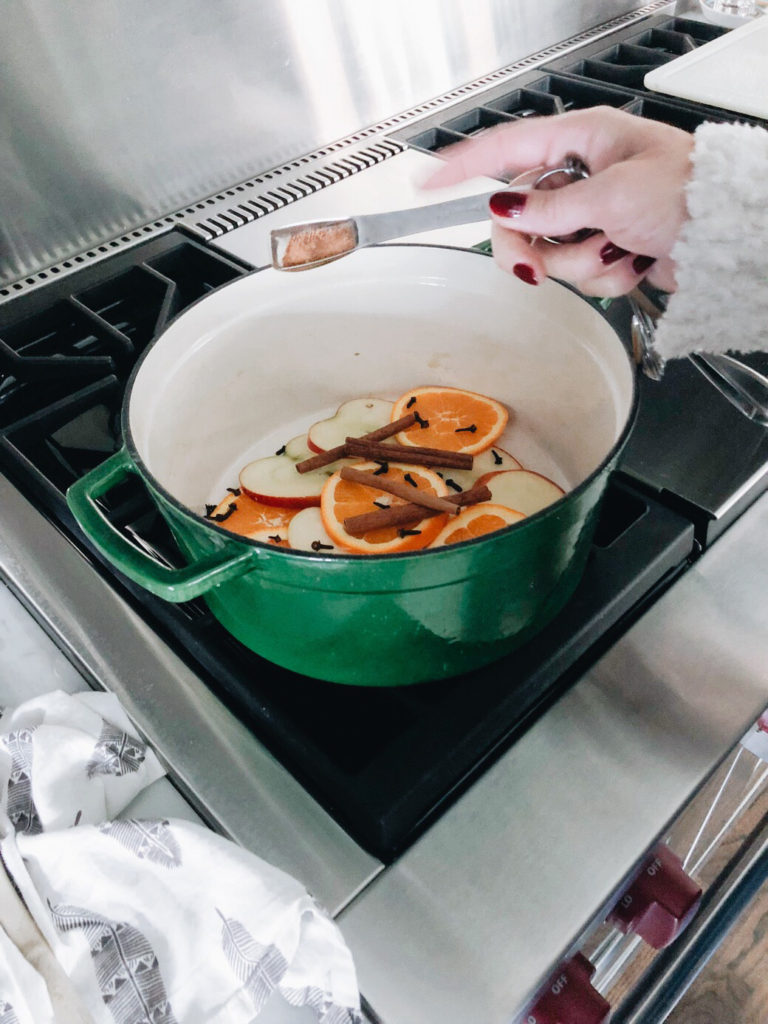 STEP 2.
Place the pan on the stovetop and set to simmer.  Use a wooden spoon to gently push on the ingredients in order to break them down a little and release their oils.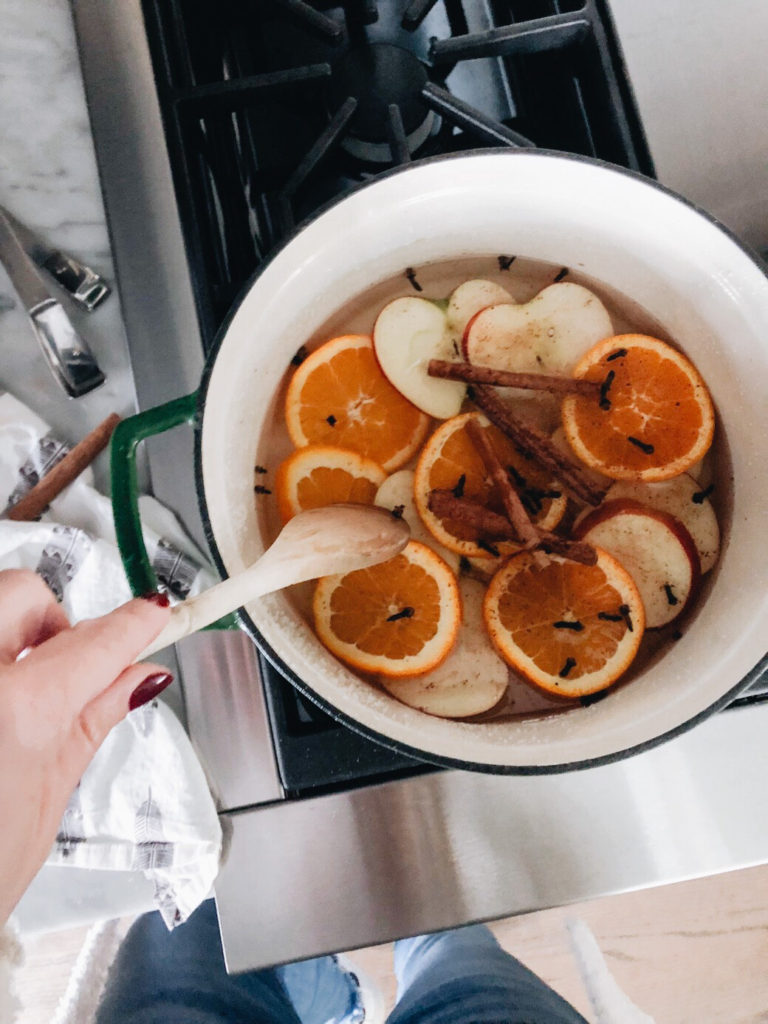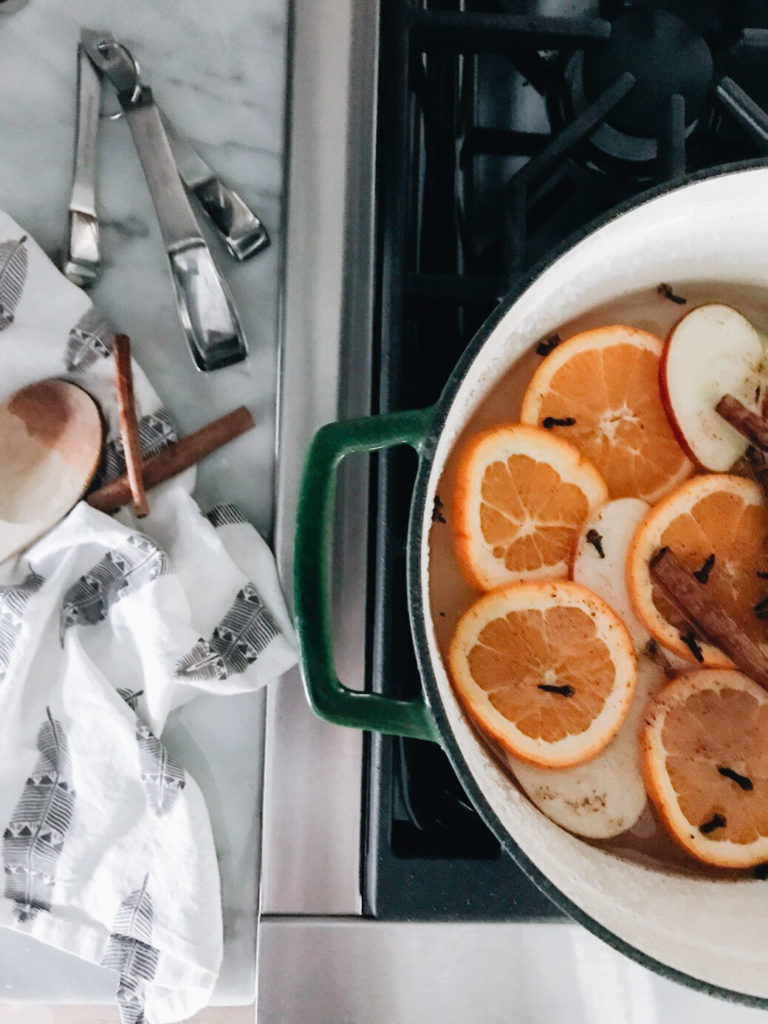 Within minutes your home will start smelling like fall! Allow to simmer uncovered for as long as you like, adding water as needed so the pot doesn't run dry. As we approach the holidays I add fresh cranberries into this mix!
Products featured:

You can also follow me on Facebook, Instagram and Pinterest 
Thanks for stopping by!
L, M